Despite the government and manufacturers' shifting their focus towards electric cars, the fact remains that we are still far from achieving complete electrification. On the other hand, carbon emission caused by cars is ever increasing, and even today the most affordable way of owning a vehicle that reduces your carbon footprint is to own a CNG car. While the most common was is to retrofit an existing petrol car with an aftermarket CNG kit, we do get company-fitted CNG models as well and Maruti Suzuki India continues to offer the widest range of CNG cars. We get everything from a small car, a hatchback to even an MPV with an option of CNG, and here's a list of best/top CNG cars in India.
1) Maruti Suzuki Alto 800 CNG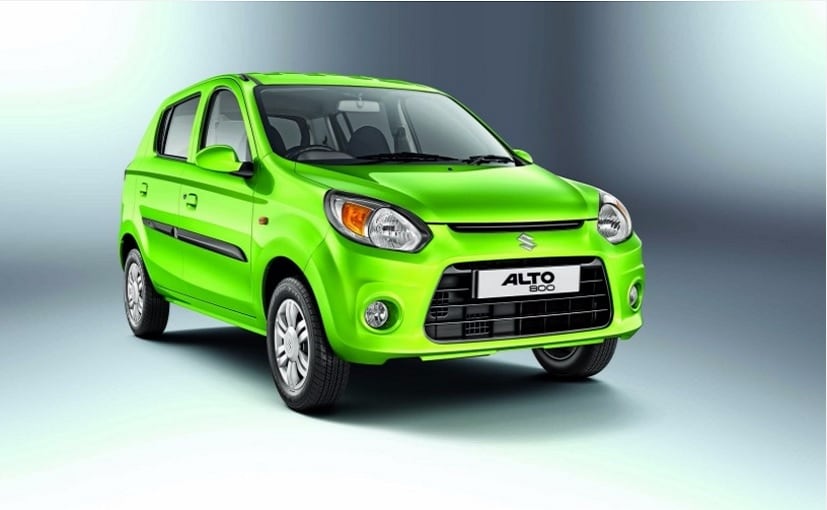 The Maruti Suzuki Alto 800 is the cheapest CNG car from the company
The most popular small car in the A segment, Maruti Suzuki Alto 800 is available in CNG variant. The hatchback lately received a facelift, featuring subtle cosmetic updates, while mechanically it remains unchanged. Along with cosmetic upgrades on the outside as well as inside, the hatchback also boasts of additional features such as new fabric upholstery for door pads and seats, additional storage space, remote keyless entry and map pockets among several others.
The engine powering the CNG variant is the same 800cc unit that is available on the standard petrol version. Mated to a five-speed manual gearbox, the 800cc engine produces 40bhp along with 60Nm torque. Coming from the stables of Maruti India, Alto 800 is one of the best CNG cars in India with a low cost of ownership. While the petrol variant returns a fuel economy figure of 22.74km/l, CNG returns a good 30.46km/kg. Maruti Suzuki has been working on a number of ways to enhance the way people drive and says that there is a marginal difference in the power delivery when in CNG mode.
Maruti Alto 800 CNG Price: ₹ 3.71 lakh to ₹ 3.81 lakh (ex-showroom, New Delhi)
2) Maruti Suzuki Alto K10 CNG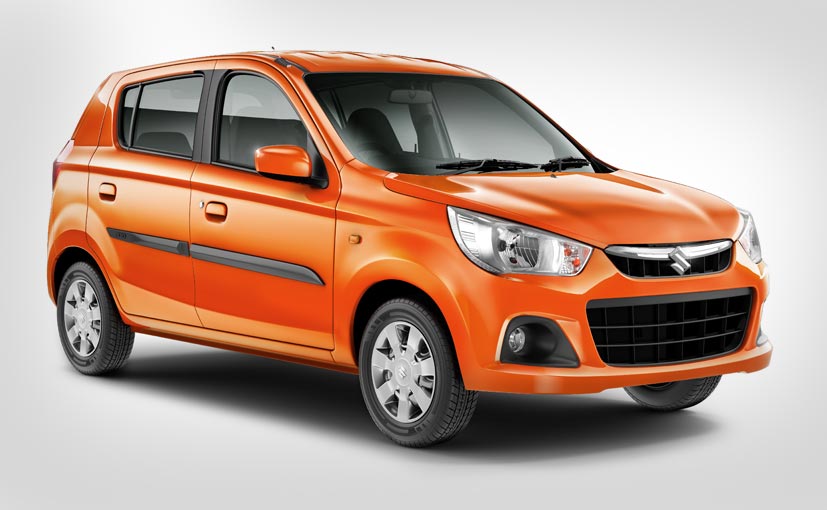 MSI's Alto series has been around for over a decade in India and seems like its reign is hard to defy unless of course car makers come up with models like Renault Kwid. A preferred choice amid first-time buyers Alto K10 is also available in CNG version.
For power generation Maruti has equipped a 998cc, petrol mill developing 58 bhp in CNG mode and 67bhp in petrol mode. The torque generated is around 78 Nm in CNG mode which is 12Nm less than petrol mode. The factory fitted i-GPI CNG technology enables the variant to yield imposing fuel economy of 32.26 km/kg as against 24.07 kmpl returned by petrol MT and AGS variants.
Maruti Alto K10 CNG Price: ₹ 4.14 lakh to ₹ 4.18 lakh (ex-showroom, New Delhi)
3) Maruti Suzuki Wagon R CNG
One of the popular options in the hatchback segment, Maruti Suzuki Wagon R is also available with CNG kit. The CNG kit is available on the LXi variant in the line-up which derives power from the same 998cc petrol mill which powers the regular petrol trim.
The K10B petrol engine is good for max power of 43.5 KW at 6200RPM which is around 6.5kW less than petrol mode. Even the torque figure is 13Nm less than petrol mode at around 77Nm.
Maruti cars are known for their frugal nature and WagonR promises to deliver an impressive mileage of 26.6 km/kg in CNG mode and 19.3 kmpl in petrol mode. Safety features like dual front airbags are also available as optional on WagonR CNG.
Maruti Wagon R CNG Price: ₹ 4.87 lakh to ₹ 4.91 lakh (ex-showroom, New Delhi)
4) Maruti Suzuki Celerio CNG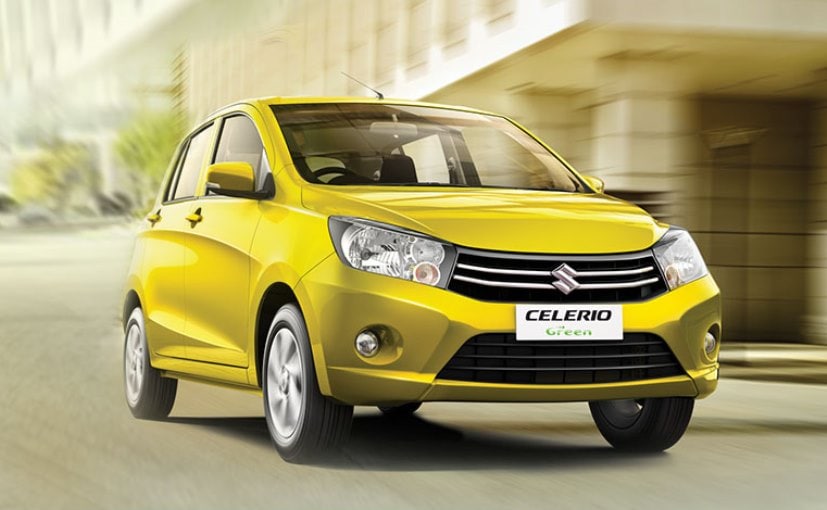 Yet another small car from Maruti India available with CNG option is the entry level B segment hatchback, Celerio. When Maruti Suzuki launched the Celerio, there was an explosion of bookings because they had managed to offer a lot in a small car. A few months post that they launched the CNG variant. Called the Maruti Celerio Green, the car comes with a factory-fitted CNG kit and returned an impressive 31.79km/kg (claimed) mileage.
Under the hood is the same 1.0-litre KB10 mill that is also found in the regular Celerio. However, with CNG kit, it returns 58bhp, making it about 10 bhp less powerful than the regular Celerio. The installed CNG kit is the same MSI patented iGPI system, found on the Maruti WagonR and Ertiga as well. With so much on offer, Celerio is undoubtedly one of the best CNG cars in India.
Maruti Celerio CNG Price: ₹ 5.14 lakh to ₹ 5.30 (ex-showroom, New Delhi)
5) Maruti Suzuki Ertiga CNG
Maruti Suzuki Ertiga is the only CNG powered MPV in India and that shows how Maruti Suzuki is good at tapping consumers. In fact, it was the sixth vehicle from Maruti Suzuki India with a factory-fitted CNG kit. The Ertiga with a CNG kit features the 1373cc VVT petrol engine which churns out 81bhp; 12bhp less than when in petrol mode. There are no other changes in the car except for the fact that there is no space for your luggage because of the CNG tank.
Maruti Suzuki Ertiga boasts of a fuel economy of 16.02 km/l in petrol mode while in CNG mode, it returns 22.08km/kg. Maruti has managed to pack in a lot in one car and the Ertiga with the CNG is a very good option for day to day traffic conditions.
Maruti Suzuki Ertiga CNG Price: ₹ 8.27 lakh (ex-showroom, New Delhi)
Honourable Mention:
Tata Nano eMax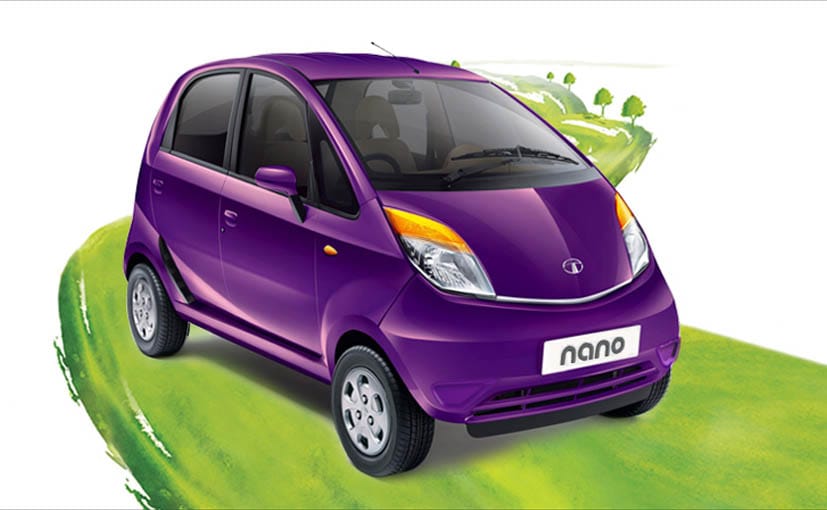 While Tata Motors has been the only automaker apart from Maruti to offer company-fitted CNG cars. However, recently the carmaker announced its decision to end the production of the Nano car, offering it only on order basis.
Under the hood, Tata Nano CNG houses the 624cc, water-cooled, two-cylinder engine developing 32bhp in CNG mode and 37bhp in petrol mode. Torque on offer in CNG mode is 45 Nm whereas it is a tad higher in petrol mode at 51 Nm. With CNG technology, the Nano CNG eMax offers a touring range of more than 150km (in CNG), in addition to the existing 375 km (in petrol), with a fuel economy figure of 36 km/kg.
Tata Nano eMax Price: ₹ 2.96 lakh (ex-showroom, New Delhi)
0 Comments
For the latest auto news and reviews, follow carandbike.com on Twitter, Facebook, and subscribe to our YouTube channel.