Triumph Bonneville Bobber First Ride Review
We rode the new Triumph Bonneville Bobber in Madrid, Spain and boy, were really impressed with the motorcycle. Triumph is soon going to launch it in India and we really cannot wait for it.
By Kingshuk Dutta
1 mins read
29-Dec-16 10:23 PM IST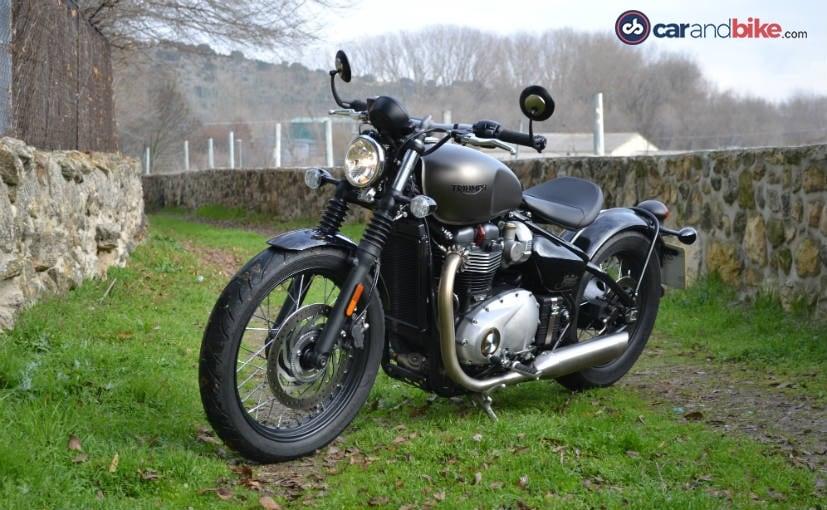 Highlights
The Triumph Bonneville Bobber has been launched in India At Rs. 9.09 lakh
It gets the same engine as the Bonneville T120 but differently tuned
Its design is inspired from the bobber bikes of 1940s
Is there something such as love at first sight? I, for one, never believed in such atrocious things. Not in school, not in college and not at the workplace either! But sometimes, once in a while, a motorcycle comes along, which makes you question your resolve. I have no problem falling in love at the very first sight, with a motorcycle. But then, the motorcycle in question has to be special, right?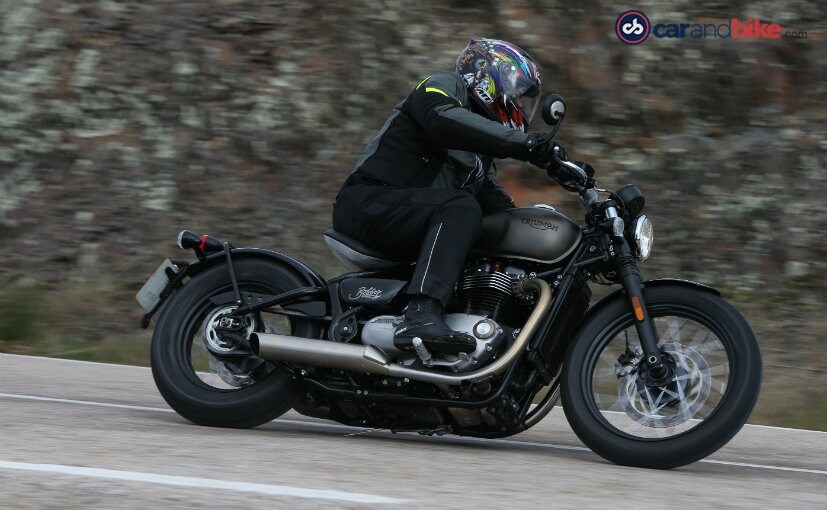 (The Triumph Bonneville Bobber is gorgeous motorcycle)
It was in Madrid, Spain that I fell in love with the Triumph Bonneville Bobber. Triumph Motorcycles India was kind enough to fly a bunch of journos to the Spanish capital for a taste of the blast from the past and boy! This was more than just a blast. Like an obsessive, compulsive stalker, my mouth was agape and my eyes were wide open, unblinking, at the gorgeous motorcycle standing in front of me in all her finery. If someone asked me to relate the Triumph Bonneville Bobber to a woman of desire, the famous photograph of Marilyn Monroe with her dress flying up comes to the mind. Had it been an actual woman, this review would have come to you from behind the bars of some Spanish prison, holding me in for... erm, making a woman uncomfortable, I guess.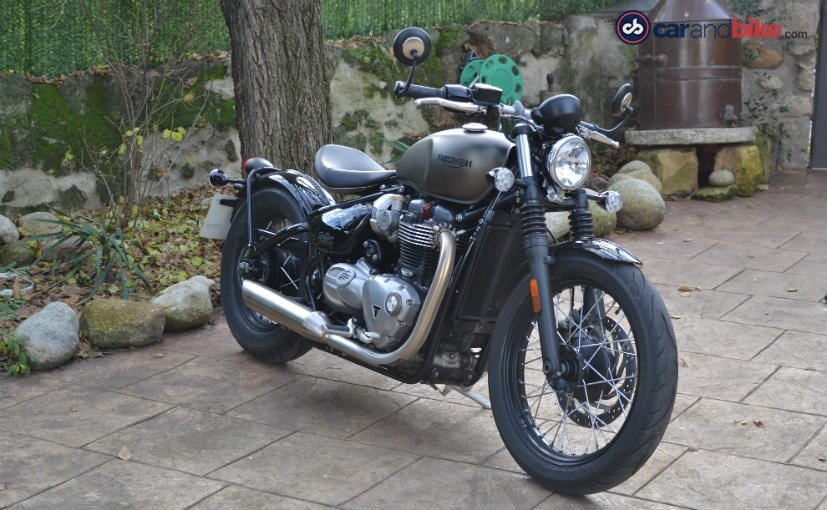 (The Triumph Bonneville Bobber reminds you of Marilyn Monroe)
Ohh! You beauty!
Right! I'm out of my reverie, trying my best, not to write this review like an erotic novel. But that damn motorcycle oozes sensuality out of its every nut and bolt. Making me look like a dolt! Those clean, bobber-inspired lines, that minimalistic theme, the single seat-pan, slash-cut pea-shooter exhausts and the hard tail look simply blew me away (and every other journalist present). This is perhaps the only factory custom iteration of a bobber motorcycle that I am aware of. Triumph is a master of designing retro motorcycles with a modern touch and with the Bobber, it has outdone itself as the Bonnie Bobber has garnered twice as much bookings as the Thruxton R immediately after the launch (internationally, of course). I will not harp about the design much and let you look at the photographs rather.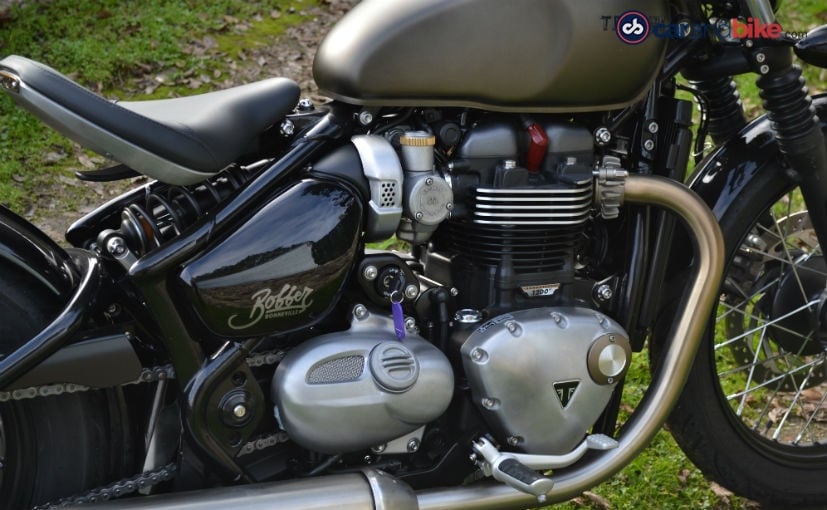 (The Triumph Bonneville Bobber gets the same engine as the Bonneville T120, but in a different state of tune)
Inside job
Yes! The British Bonnie Bobber can be called as a derivative of the Bonneville T120. It gets the same 1,200cc parallel-twin 'high torque' engine but gets a different state of tune which produces peak power of 76bhp@6,100rpm and peak torque of 106Nm@4,000rpm. There's a lot of grunt, which is very accessible and makes this motorcycle a breeze to ride it in the city and on the highway. The torque curve is even wider now than in the Bonneville T120; meaning that almost 100Nm of pulling power is available from below 3,000rpm. The motorcycle makes itself endearing the moment you sit on it and thumb the starter. There is this sweet and gruff exhaust note that tantalises every cell in your body and makes you want to start riding it quickly (Ahem!!). The throttle response is super smooth and even novice riders will find this to be an easy-to-manage motorcycle.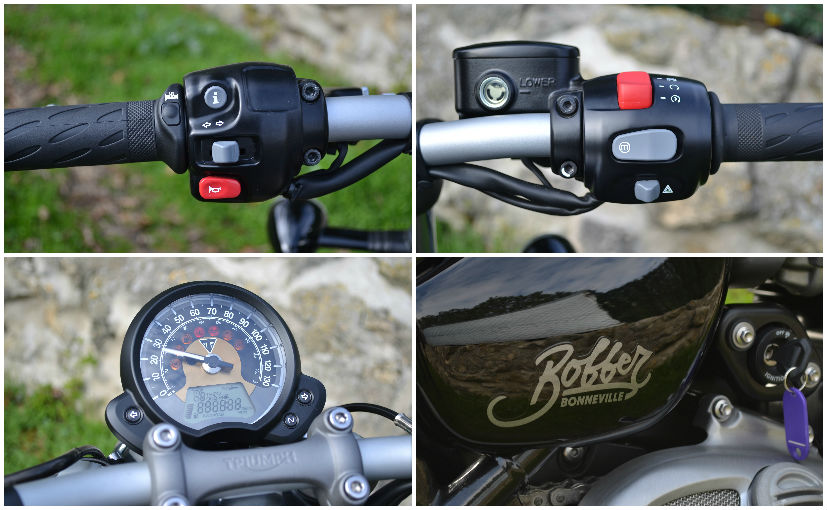 (Triumph Bonneville Bobber Details)
Like the T120, the Bonnie Bobber also gets ride-by-wire with two riding modes (Road and Rain), traction control, ABS and optional kit such as the heated grips and cruise control. In fact, Triumph will give you over 150 customisation options to choose from. The fit and finish too, is top notch. All the fitments, switchgear and the overall looks screams premium. Adding to the looks was the beautiful Ironstone paintjob on our test motorcycle.
Ridin' and handlin'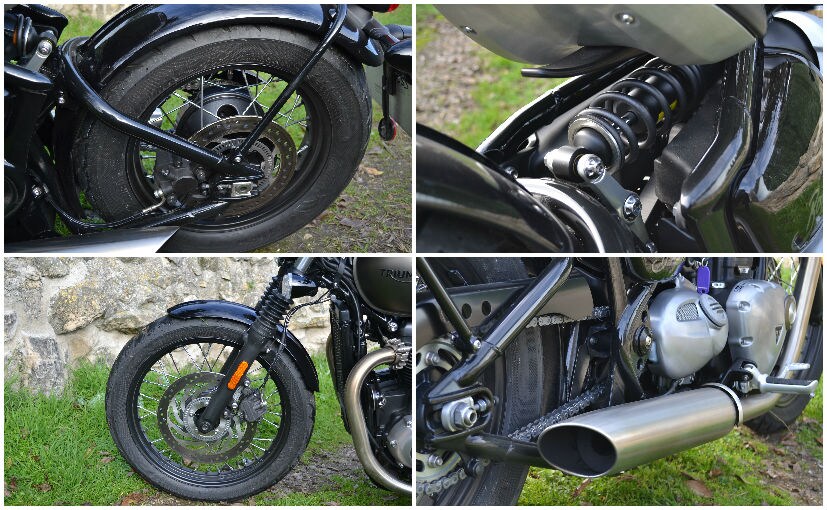 (Triumph Bonneville Bobber brakes and suspension)
The Bonnie Bobber gets a new tubular steel twin cradle frame and a KYB monoshock (neatly tucked under the seat) with 77mm of travel (these are different than the Bonneville T120). The front end also gets the same KYB 41mm forks but with a slightly different geometry than the Bonneville T120. She rode beautifully on the roads in and around Madrid, but the ride quality might be a tad too stiff for India. But there is no sense of discomfort either. The stiffly-sprung suspension sprung another surprise. For its weight and built, the Bonnie Bobber handles beautifully, tackling corners with aplomb. Direction changes are really quick and grip from the Avon Cobra tyres is solid as well. This baby can keep up with proper sportbikes who boast of razor-sharp handling, but there's a catch - ground clearance. The pegs scrape way too easily while leaning into a corner; not that the bike feels unsettled or out of balance. But again, it only does so if you are pushing her real fast. We had a whole lot of twisties on our ride route and they were so much fun on the Bonnie Bobber. The beautiful seat on the Bonnie Bobber is also fully adjustable.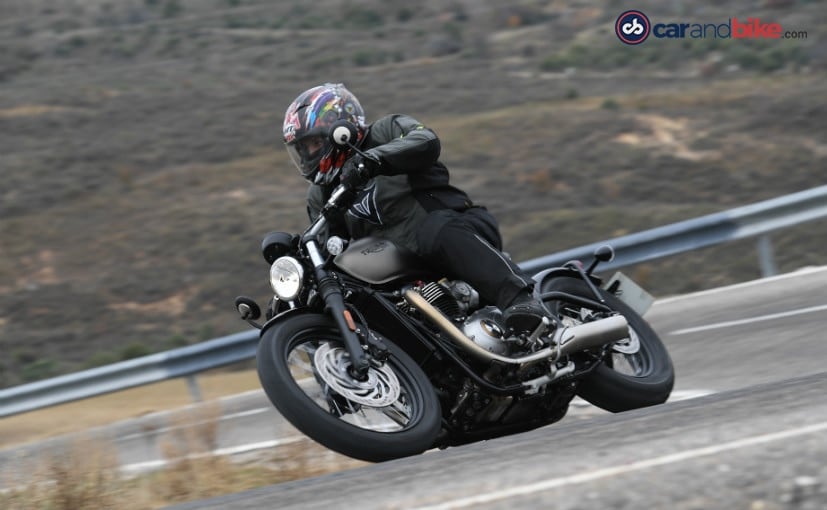 (The Triumph Bonneville Bobber handles beautifully)
Our take
There's no verdict to be given here. Just love! I mean, look at her! She is easily one of the most desirable motorcycles I have ever set my eyes on, and thanks to the Triumph photographers, I have really great shots of me riding her (Naughty much!). The Triumph Bonneville Bobber looks stunning, has oodles of performance and that sensuous character that not many motorcycles have these days. It will be a great addition to Triumph's already successful range of modern classic motorcycles in India and has been priced at Rs. 9.09 lakh.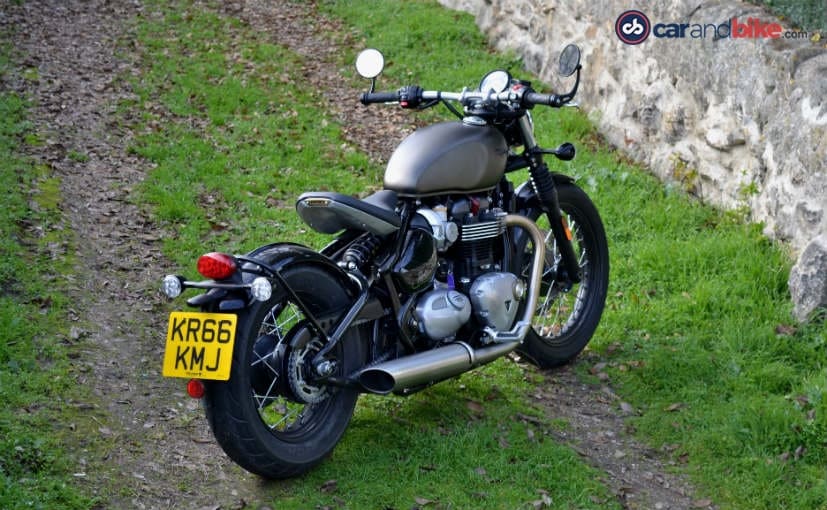 (Triumph Bonneville Bobber Rear)
Photographs by Alessio Barbanti, Matteo Cavadini, Paul Barshon and Freddie Kirns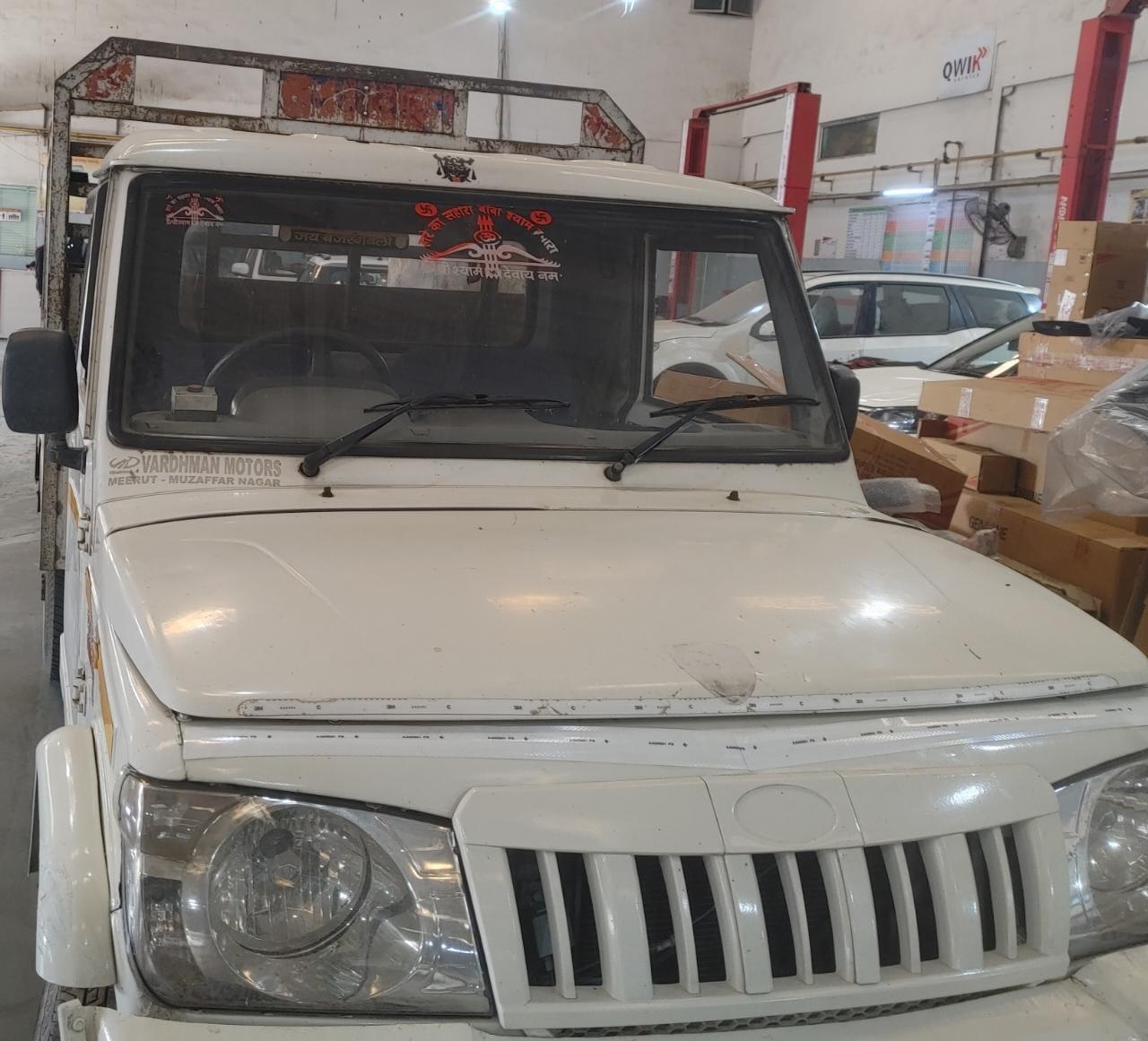 ₹ 3.00 L
₹ 6,719/month
Shiva Auto Car (I) Pvt. Ltd Patparganj Anand Vihar, New Delhi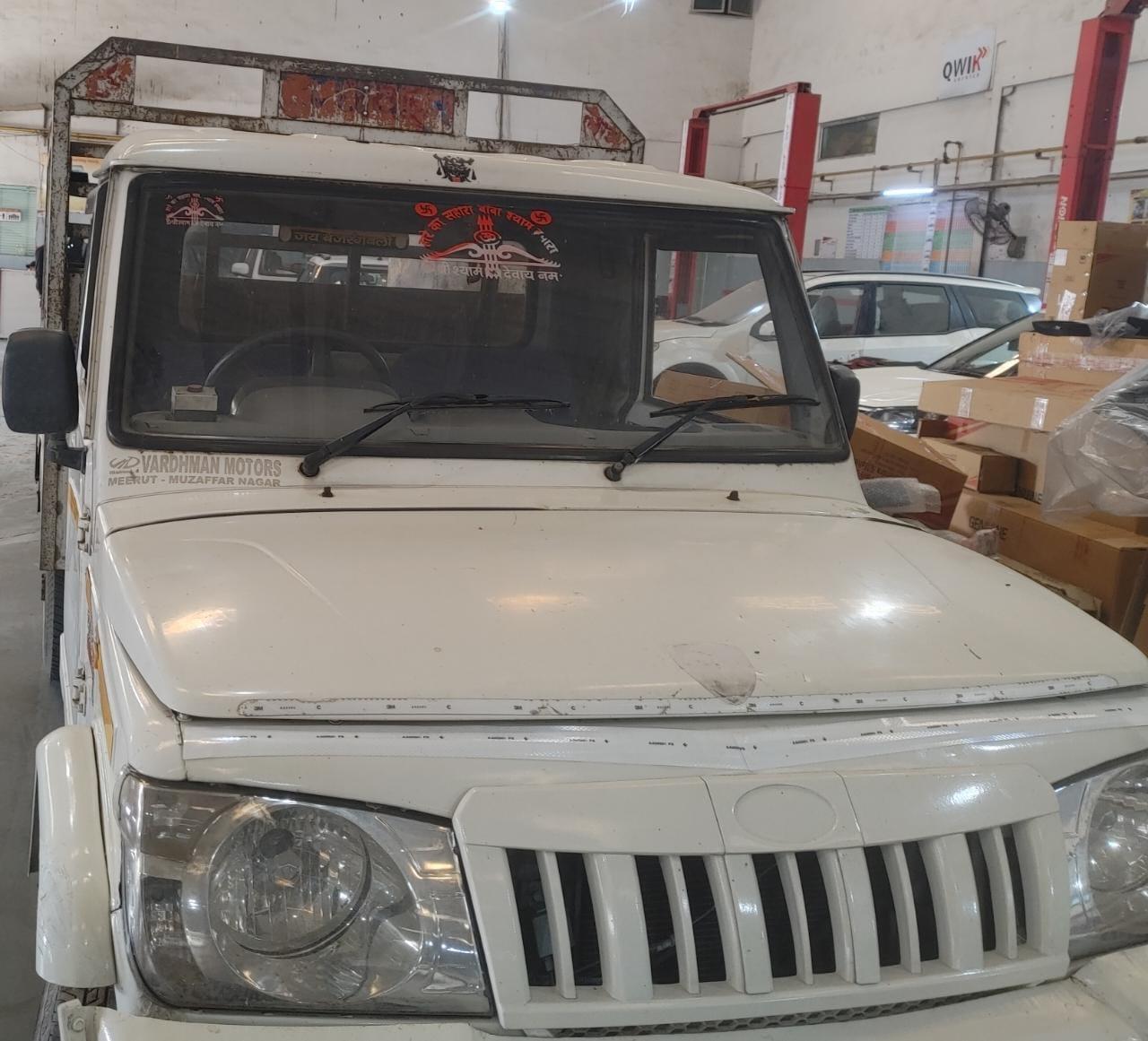 ₹ 3.43 L
₹ 7,677/month
Shiva Auto Car (I) Pvt. Ltd Patparganj Anand Vihar, New Delhi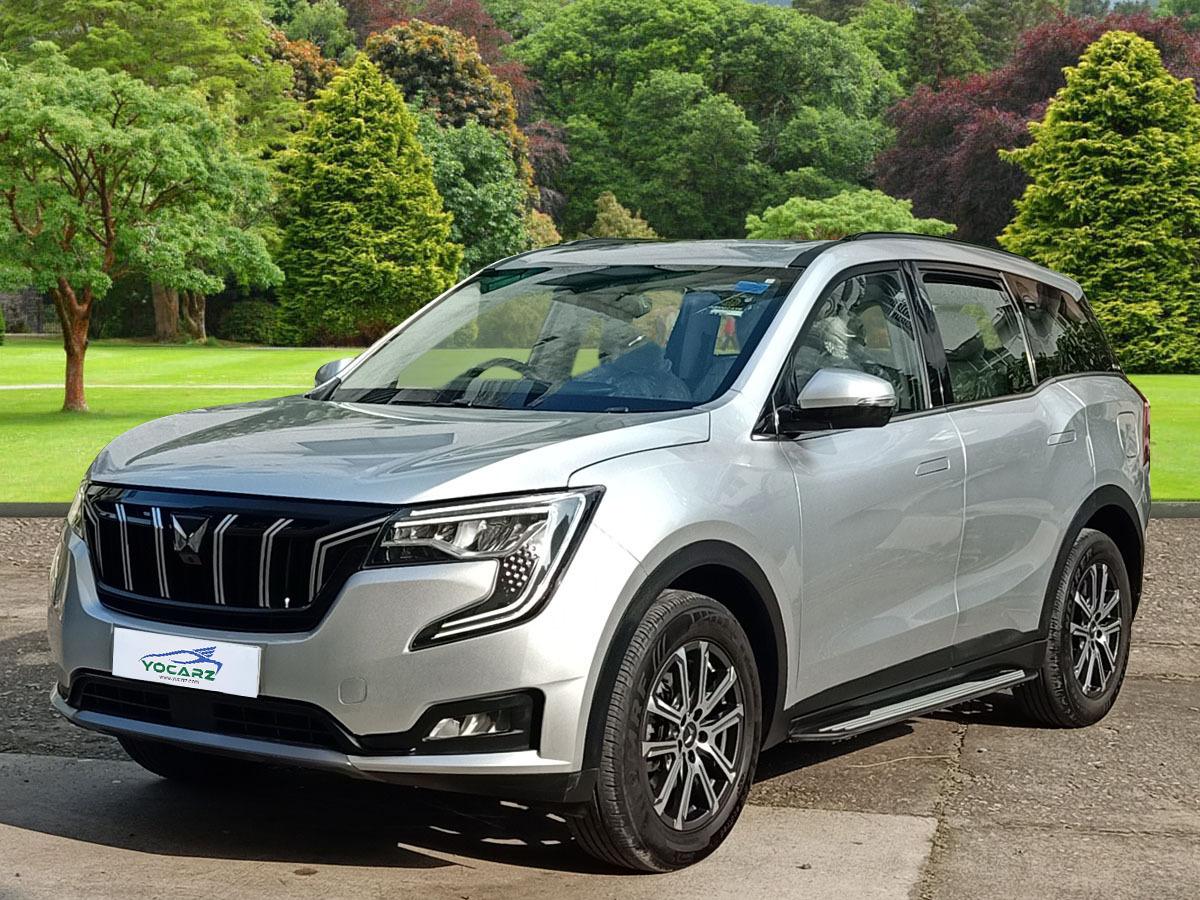 ₹ 23.00 L
₹ 48,650/month
Car Choice Exclusif Amberhai, New Delhi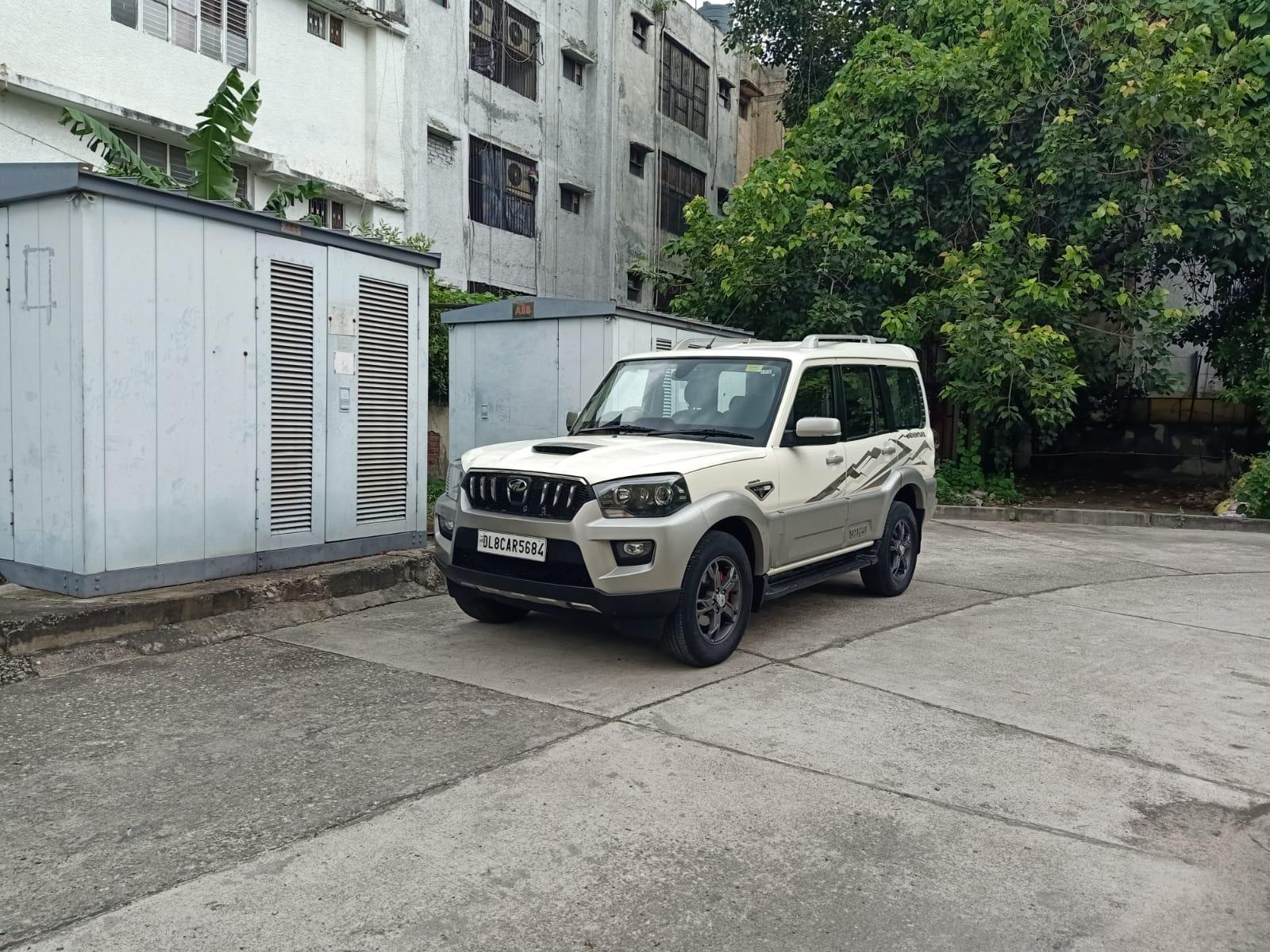 ₹ 12.50 L
₹ 27,996/month
Car Choice Exclusif Amberhai, New Delhi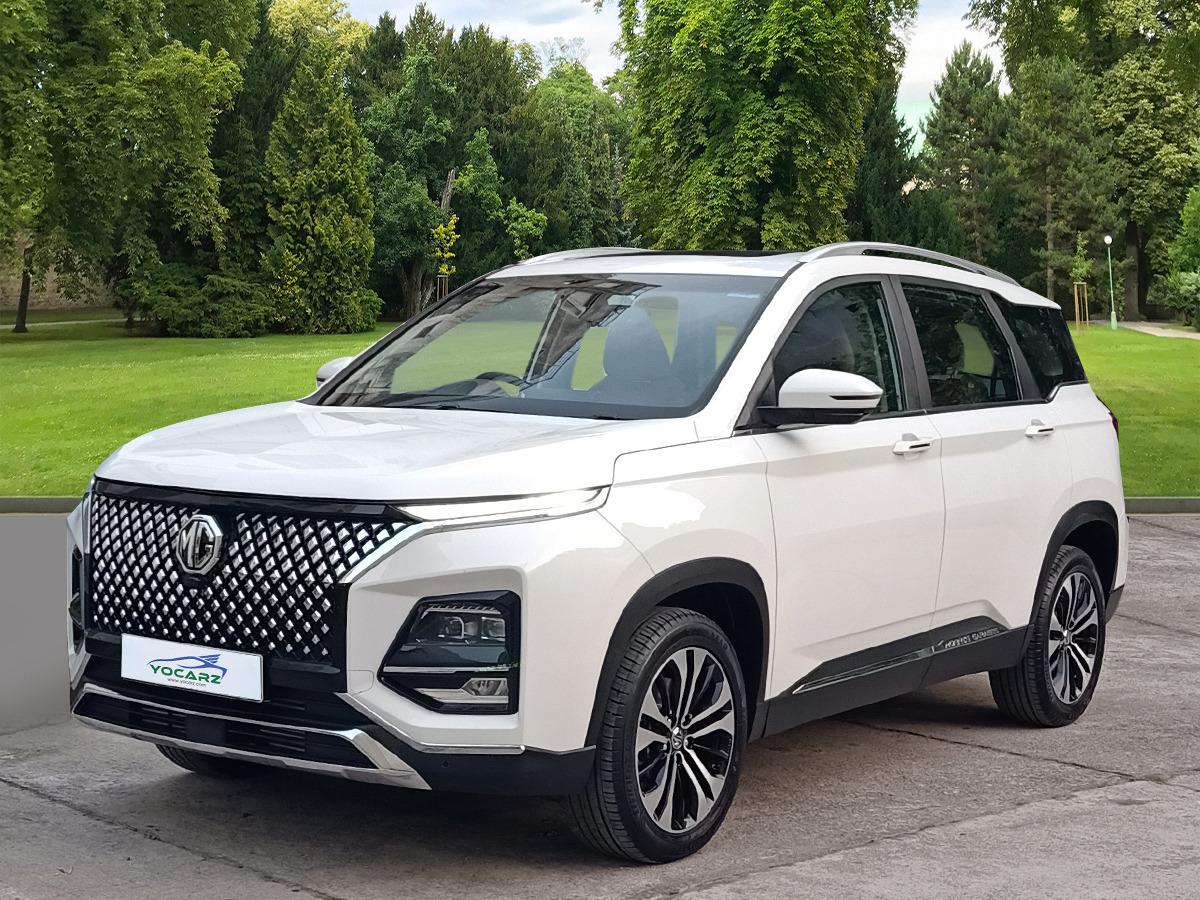 Car Choice Exclusif Amberhai, New Delhi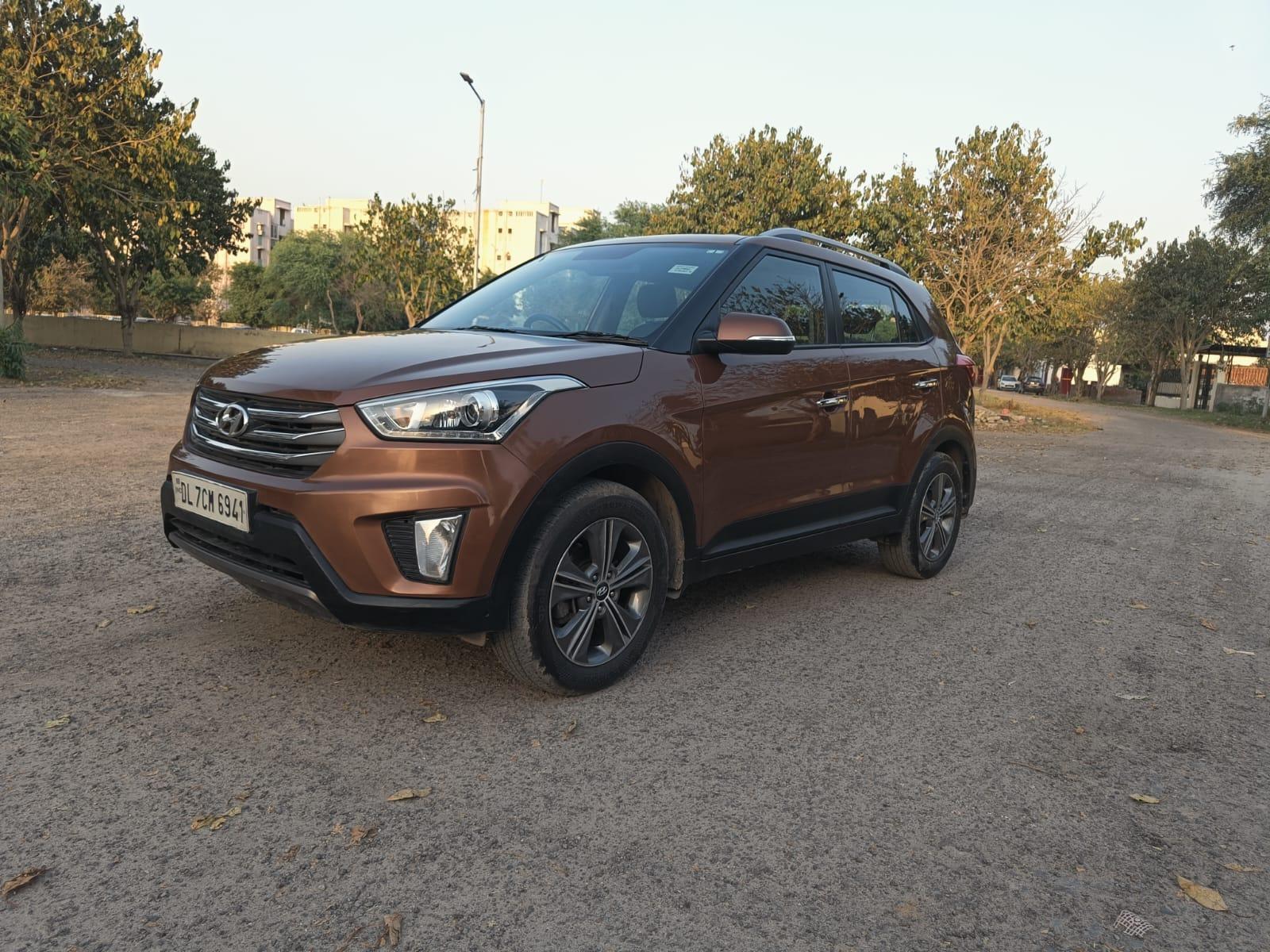 ₹ 10.00 L
₹ 22,397/month
Car Choice Exclusif Amberhai, New Delhi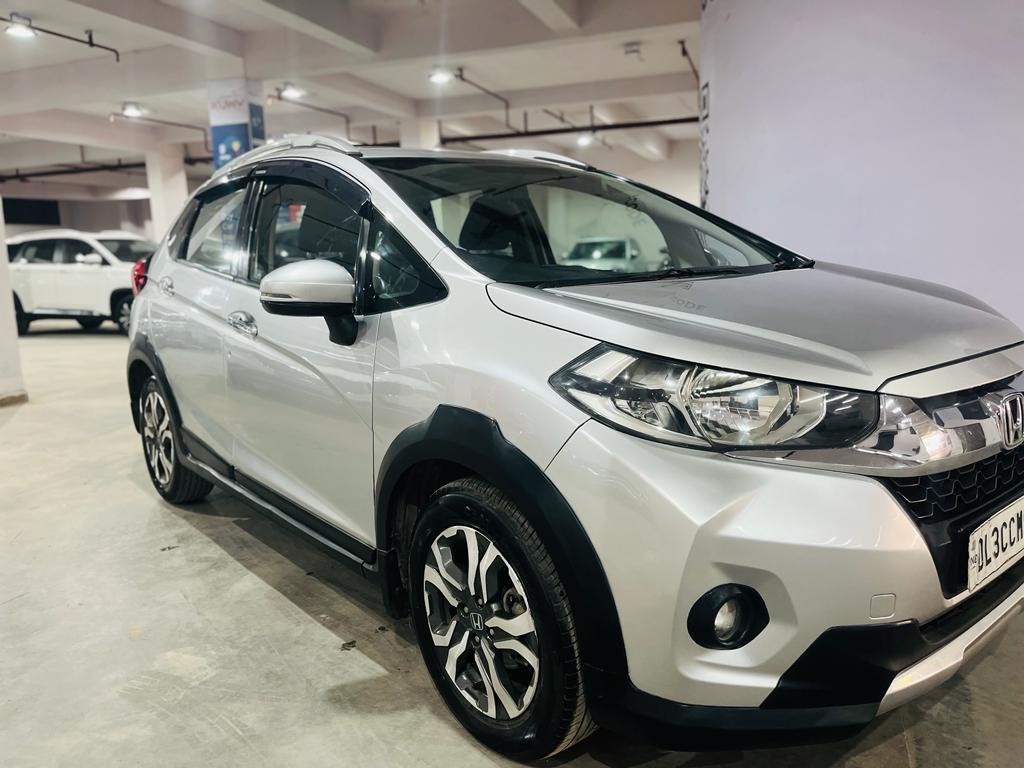 ₹ 7.35 L
₹ 16,461/month
Car Choice Exclusif Amberhai, New Delhi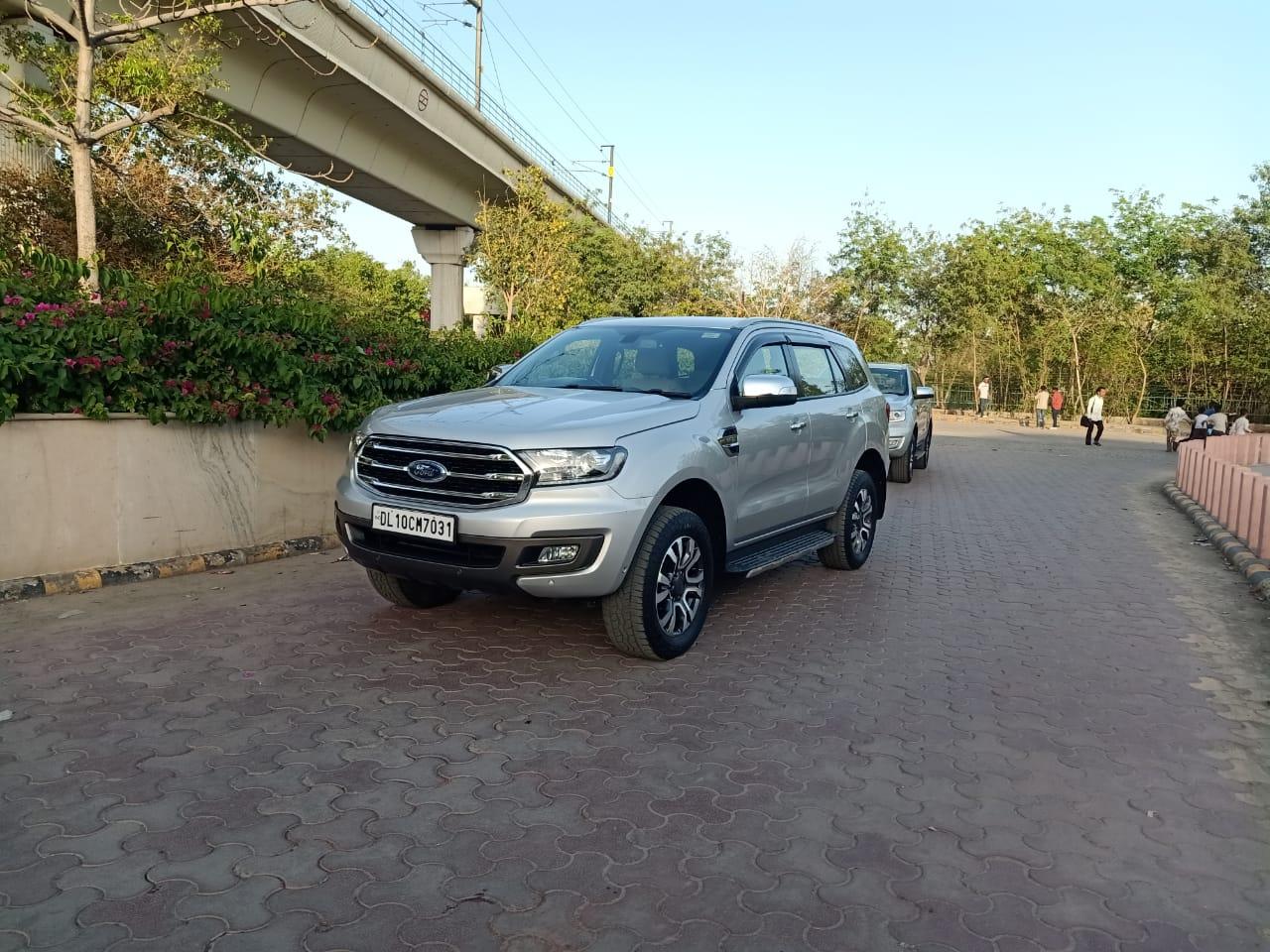 ₹ 32.50 L
₹ 68,745/month
Car Choice Exclusif Amberhai, New Delhi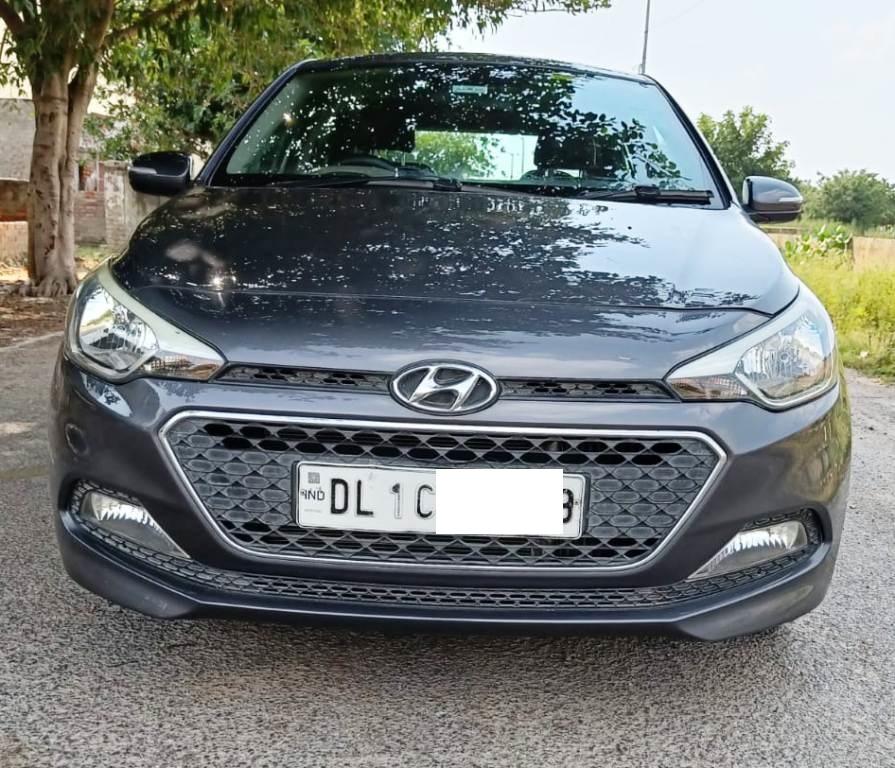 ₹ 6.75 L
₹ 15,118/month
Car Choice Exclusif Amberhai, New Delhi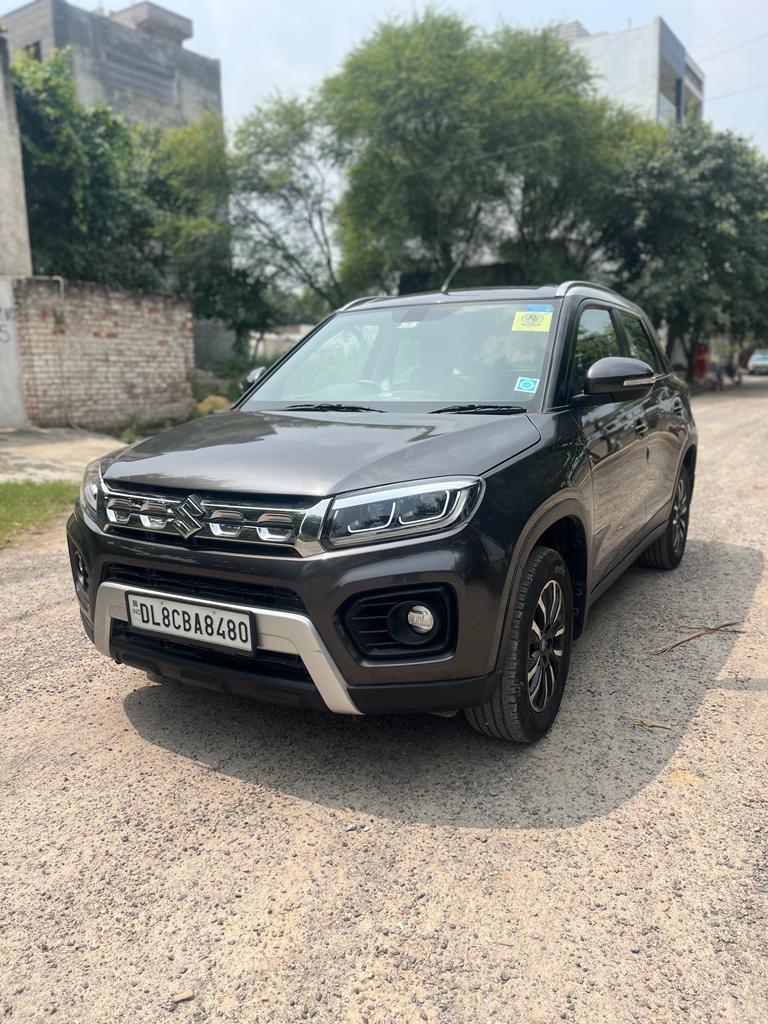 2020 Maruti Suzuki Vitara Brezza
₹ 10.25 L
₹ 22,956/month
Car Choice Exclusif Amberhai, New Delhi
Consider Exploring
Latest Reviews

Related Articles