Discontinued
1,02,000 km
Diesel
Automatic
Shane E Punjab Madrassa, Muktsar
Krishna Automotive Rourkela
Provincial Carmart Kasturchand Park, Nagpur
Autowheelz Chowk Rattan Singh, Amritsar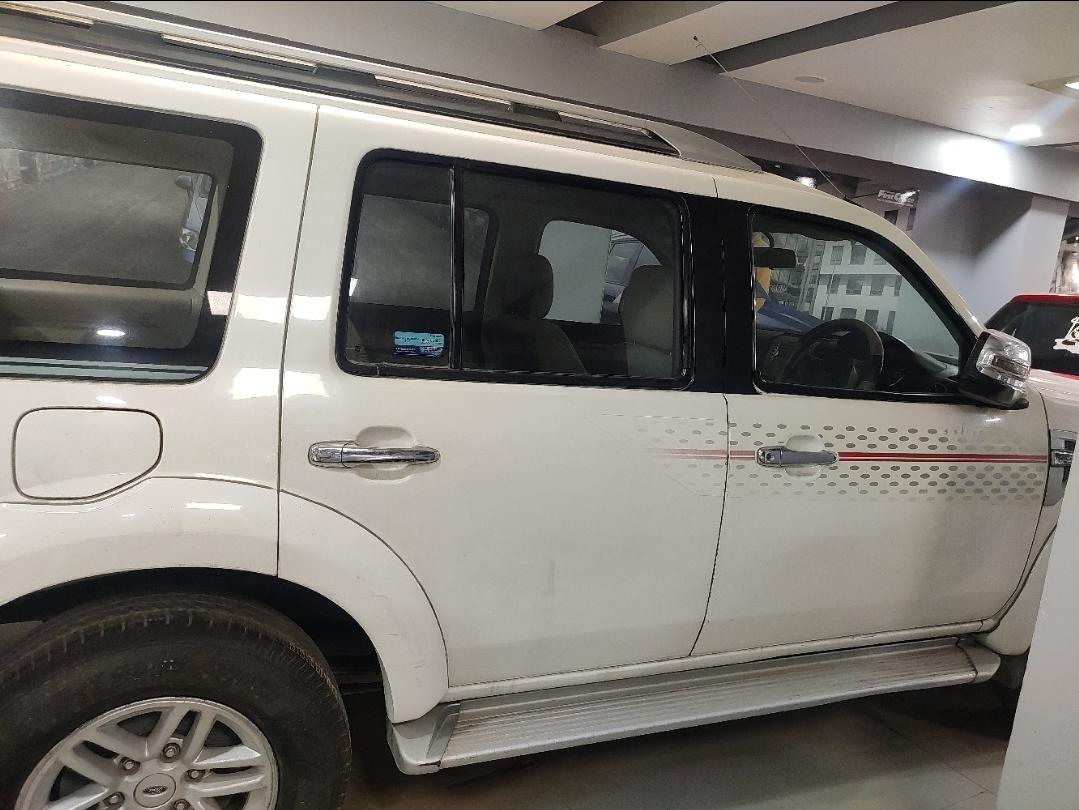 J.S grover Auto Pvt Ltd Pathankot
J.S grover Auto Pvt Ltd Pathankot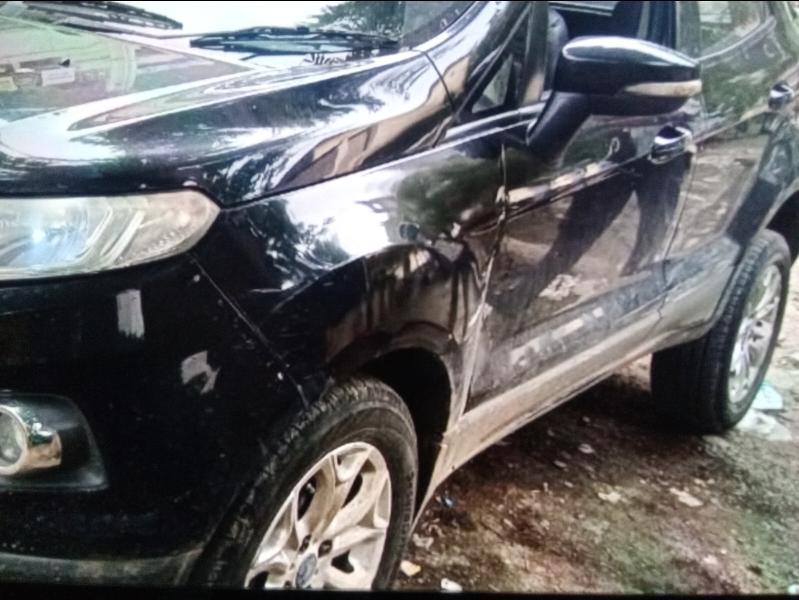 Gadre Autocon Pvt. Ltd Babhulgaon Jahangir, Akola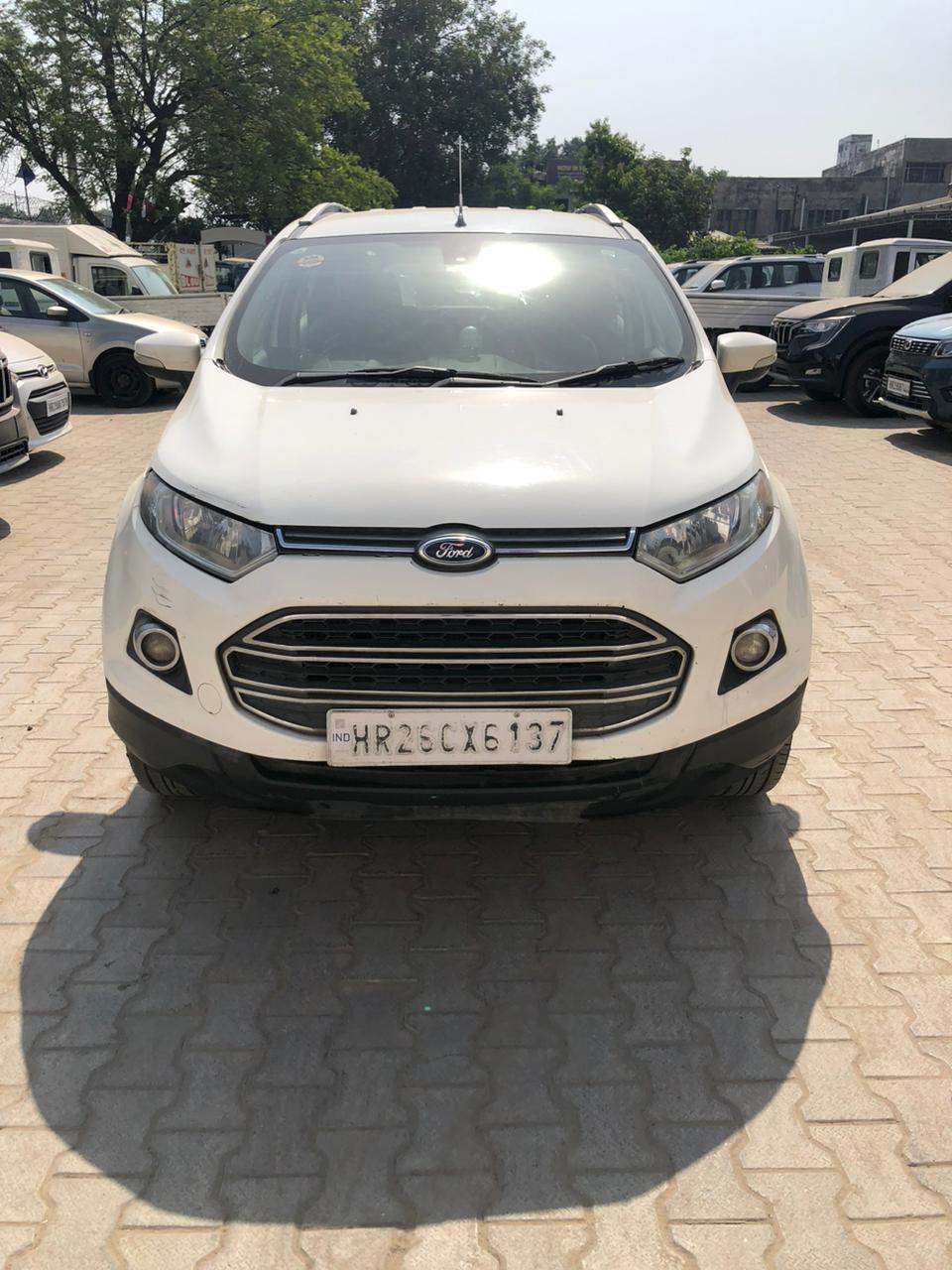 Prime Automobiles Pvt Ltd Faridabad
M S Motors Bhatjangla, Nadia
Ford Mustang Overview
| | |
| --- | --- |
| Fuel Type | Petrol |
| Transmission | Automatic |
| Mileage | 11.8 KM/L |
| Tank Capacity | 60.9 L |
| Seating | 4 Seater |
| Airbags | Yes |
Ford Mustang Prices
Ford Mustang Ex-Showroom price ranges from 71.62 Lakh. Ford offers Mustang in 1 variants. The top variant of Mustang is and the base variant is GT Fastback.
Variants
Last Recorded Price
4951 CC, Petrol, 11.8 KM/L, Automatic
Ford Mustang Specifications & Features
Explore an in-depth overview of the Ford Mustang specifications and features, offering comprehensive details on its engine choices, fuel efficiency, torque, power, transmission, dimensions, and trunk capacity. Additionally, gain insights into the car's advanced safety features and infotainment system.
| | |
| --- | --- |
| Engine CC | 4951 CC |
| Fuel | Petrol |
| Mileage | 11.8 KM/L |
| Max Torque | 515 Nm |
| Max Power | 401 bhp |
| Transmission | Automatic |
| Length/Width/Height | 4784 mm /2080 mm /1391 mm |
| Boot Space | 383 L |
About Ford Mustang
The Ford Mustang was first shipped to the Indian market as a CBD from 2016 onwards. The iconic Mustang is a pony car or roadster with very few parallels in this part of the world. There is a single petrol variant that is sold in India for the four seater car which also offers boot space of 383 litres in all. The Mustang also gets a 50:50 split folding rear seat.
It is comfortable for long rides on the highway although it is not ideal for off-roading purposes at all. The Mustang comes with an ultra powerful 4951 cc engine that dishes out a whopping 401 BHP of power along with an unbelievable 515 Nm of peak torque alongside. The mileage offered is roughly 11.8 kilometres per liter which is quite decent for this class. The Ford Mustang comes equipped with Ford SYNC2 complete with voice control, adaptive cruise control, reversing camera, dual zone HVAC system and the 8-inch touch screen infotainment unit. There are cooled/heated seats as well.
Ford Mustang is available in 6 different colors namely Yellow Tricoat, Oxford White, Ingot Silver, Absolute Black, Magnetic & Race Red.
Ford Mustang Yellow Tricoat
Available for all Variants.
Ford Mustang Oxford White
Available for all Variants.
Ford Mustang Ingot Silver
Available for all Variants.
Ford Mustang Absolute Black
Available for all Variants.
Ford Mustang Magnetic
Available for all Variants.
Ford Mustang Race Red
Available for all Variants.
Browse through a collection of 13 high-quality images showcasing both the exterior and interior of the Ford Mustang
Quick Compare With Ford Mustang Competitors
| | | | | | |
| --- | --- | --- | --- | --- | --- |
| Ford Mustang | | | | | |
| Ex-Showroom Price | | | | | |
| ₹ 71.62 L | ₹ 69.9 - 73.9 L | ₹ 98 - 99 L | ₹ 2.39 - 2.5 Cr | ₹ 2.44 - 2.55 Cr | ₹ 4.59 Cr |
| C&B Expert Rating | | | | | |
| | | | | | N/A |
| Engine | | | | | |
| 4951 cc | 1998 CC | 2993 CC | 3456 CC | 4395 CC | 3998 CC |
| Transmission | | | | | |
| Automatic | Automatic | Automatic | Automatic | Automatic | Automatic |
| Mileage | | | | | |
| 11.8 KM/L | 14.28 KM/L | 9.78 - 10.13 KM/L | 12.75 KM/L | 11.3 KM/L | 0 KM/L |
| Fuel Type | | | | | |
| Petrol | Petrol, Diesel | Petrol | Hybrid | Petrol | Petrol |
| Seating Capacity | | | | | |
| 4 Seater | 4 Seater | 2 Seater | 4 Seater | 4 Seater | 4 Seater |
| Fuel Tank Capacity | | | | | |
| 60.9 L | 68.0 L | 52.0 L | 82.0 L | 68.0 L | 78.0 L |
| No of Variants | | | | | |
| 1 | 3 | 2 | 2 | 2 | 1 |
| Detailed Comparision | Mustang vs 6 Series Gran Turismo | Mustang vs M2 | Mustang vs LC | Mustang vs M8 | Mustang vs DB12 |
Ford Mustang Alternatives
Ford Mustang Expert Review
There's a solid reason why the Ford Mustang is one of the most popular cars now available in the market. It has a sleek design, is quite powerful, and is a lot of fun to drive. The history of the Mustang, though, is what makes it such an intriguing vehicle. The Ford Mustang was initially presented to the public in 1964 with the intention of competing with other compact sports cars such as the Chevrolet Camaro and the Plymouth Barracuda. But very shortly, it expanded into something far larger than that. For several decades, the Ford Mustang has served as a symbol of Americana, making appearances in films, television shows, and even music videos. In this article, we'll examine the history of the Ford Mustang and discover how it evolved into one of the most recognisable cars in the world.
In addition to this, we will investigate a selection of the several iterations of the Mustang that have been manufactured over the course of its history and trace its development. The Ford Mustang is a classic sports car that has remained in production for a considerable amount of time. It is currently one of the most well-liked automobiles on the market, and devotees of the brand have an incredible amount of loyalty to the manufacturer. In this piece, we will investigate the background of the Mustang, how it has changed throughout the course of its existence, and the characteristics that give it its one-of-a-kind and recognisable appearance.
How is the Design?
The exterior of the new Ford Mustang has a variety of design aspects, some of which are more modern while others are more traditional. Although from the outside it appears to be incredibly sleek and aerodynamic, the interior has a sense that is more classic about it. Because the overall design is so sophisticated, people will look at you in a different way while you're behind the wheel because of how the car looks. The sides of the automobile have a design that slopes, giving it an illusion of sleekness, while the front end of the vehicle has a large bonnet and a short rear deck. This gives the vehicle an overall athletic aspect. This contributes to the overall athletic appearance of the car. The entire appearance is one that is aggressive and athletic, and as a result, it will unquestionably attract people's attention when you are driving due to the fact that it has this appearance.
How does it perform?
When it comes to its possibilities in terms of performance, the Ford Mustang is most certainly not a slouch at all. It is equipped with a potent V8 engine that can get you up to speed quickly, and in our tests, it handled quite well. Other notable features include: Other qualities worth mentioning include the fact that the car was simple to manage even when travelling around turns as a result of its responsive brakes. The Mustang's gas mileage was the only area in which it did not live up to expectations, and it did so by a wide margin compared to what is typical for its category. The Ford Mustang, on the other hand, is an excellent option to consider if you are looking for a sports car that is not only potent but also thrilling to operate as a driver.
How's the Mileage?
The average Ford Mustang gets about 26 miles per gallon on the highway. But, of course, there are many variables that will affect your mileage. Things like how you drive, what kind of gas you use, and even the weather can all play a role in your car's fuel efficiency.
If you're looking to maximize your Mustang's mileage, here are a few tips:
• Avoid short trips. Your car doesn't operate as efficiently when it's cold, so starting and stopping a lot will use up more gas.
• Don't speed. The faster you go, the more gas you'll use. Stick to the speed limit (or close to it) and you'll see your mileage improve.
• Use cruise control. Maintaining a consistent speed is one of the best ways to save gas. So if you're on the highway, make sure to set your cruise control and relax!
Following these simple tips should help you get better gas mileage in your Mustang. And who knows - maybe you'll even beat that 26 mpg average!
How's the Driving Experience?
Assuming that you're referring about the most up-to-date model of the Mustang, the actual driving experience is excellent. This thing just clings to the pavement and screams to be driven quickly. The engine is very reactive, and it has a pleasant growl to it. The steering is quite responsive and accurate. When you are driving, you have the distinct impression that you are in command of the situation. Driving it is a very enjoyable experience in general.
How's its Off-road Capability?
Assuming you're talking about the Ford Mustang 2020, the vehicle's ability to traverse rough terrain is quite impressive. It is equipped from the factory with a robust engine and an effective transmission, both of which make it simple to navigate any type of terrain. In addition to this, it boasts a high ground clearance and a sturdy suspension system, both of which enable it to manage even the most difficult roads. In addition, you won't have any trouble manoeuvring the vehicle, even in the most difficult of situations, because it has an all-wheel drive system.
What's the Interior like?
The cabin of the 2017 Ford Mustang comes equipped with a wide selection of features that are guaranteed to be to everyone's liking. Every passenger has plenty of space to stretch out their legs and relax in the plush seats. The controls are within easy reach, and it is not difficult to view the gauges because they are clear. The user interface of the SYNC 3 infotainment system is intuitive, and it can be controlled either by voice instructions or by touching the screen. A premium audio system with 12 speakers is also offered as an additional accessible option.
Tech and Infotainment
There is a lot to get excited about with regard to the technological and informational amenities that are included in the 2017 Ford Mustang. To begin, the vehicle is outfitted with Ford's most recent and cutting-edge infotainment system, which is referred to as SYNC 3. This system is significantly easier to operate compared to earlier versions of SYNC, and it provides a wide variety of functions that may keep you occupied and connected even while you are on the move.
The 2018 Mustang comes standard not only with SYNC 3, but also with a touchscreen display measuring 8 inches, satellite radio provided by SiriusXM, voice-activated navigation, and a premium audio system consisting of 12 speakers. Should you so wish, you also have the option of upgrading your audio system to one that features 14 speakers. And if you really want to jazz up your ride, there is even an optional 1,000-watt Bang & Olufsen audio system, although you should be aware that upgrading to that system will cost you a big cash.
A plethora of cutting-edge driver aid and safety features have been incorporated into the newly redesigned Mustang. These include the Blind Spot Information System with Cross Traffic Alert, Pre-Collision Assist with Pedestrian Detection, Lane Keeping System, and Adaptive Cruise Control, among other safety features. You can travel in complete confidence in your brand-new Mustang, regardless of the destination or the mode of transportation you choose to take to get there.
Safety Equipment
The Ford Mustang comes standard with a number of safety systems that are designed to help keep you and your passengers safe in the event of an accident. A number of different safety measures, such as airbags and seatbelts, are included here. Other features include:
The Ford Mustang comes standard with front, side, and side curtain airbags for all seating positions. These airbags are designed to deploy in the case of a collision, and by doing so, they can assist in preventing major injuries to both you and the passengers in your vehicle.
Seatbelts are included in the Mustang's standard equipment, and they are available for use in all of the available seating positions. In the event of a collision, the seatbelts are equipped with pretensioners that will cause the belt to become much more snug. Additionally, the seatbelts may be adjusted so that they are appropriately fitted to each individual passenger.
Additional Safety Measures The Ford Mustang comes equipped with a number of additional safety features in addition to airbags and seatbelts. These additional safety features include child safety locks, traction control, and stability control. In the event of a collision, these safety mechanisms will work to assist keep you and your passengers safe.
Which variant to buy?
When looking at different models of the Ford Mustang, there are a few considerations that a person has to keep in mind at all times. What's your spending limit like? What are your requirements for driving? What kinds of functions are you looking for?
If money is tight, the Mustang with the most basic trim level is an excellent choice. It comes standard with a V6 engine that has enough of power, and it has all of the vital Mustang features that are responsible for the vehicle's status as such an iconic model.
You should think about getting the GT variant if you'd want a little bit more power and performance out of your vehicle. In addition to having some amazing features like Brembo brakes and an improved suspension, it comes equipped with a V8 engine that is able to deliver a significant amount of power.
Check out the Shelby GT350 if you want to have the very best time driving a Mustang, because it offers features that no other model does. It comes standard with track-tuned suspension and brakes in addition to a big V8 engine that is capable of producing more than 500 horsepower. It is safe to say that not everyone will be interested in it, but if you are serious about performance, then this Mustang is the one for you.
Which Cars Compete in this Segment?
There is a wide variety of choice when it comes to picking out a sports automobile from the many that are available. But if you want an authentic example of an American muscle vehicle from the 1970s or 1980s, your best bet is to go for a Ford Mustang.
Over the course of its more than half-century-long production run, the Ford Mustang has evolved into one of the most recognisable and widely-owned automobiles in the world. Because it comes in such a wide variety of trim levels and engine configurations, you can easily adapt it to your individual requirements as well as the way you often drive. In addition, there is a variant of the Mustang that is ideal for you, no matter if you want a coupe or a convertible.
Obviously, the Mustang is not the only vehicle available in its price range. There are a plethora of other sports cars on the market that are equally stylish and offer comparable performance. But the Mustang is in a league of its own when it comes to its value, its history, and the sheer fun that can be had behind the wheel.
Verdict (Value for Money?)
The Mustang is a legendary automobile that has been in production for many years. People who are interested in purchasing a classic American muscle car often go for this model. But do you think it's worth the cost?
Although it is not the least expensive alternative available, the Mustang continues to be a very well-liked pick among customers. It is sturdy, dependable, and possesses a substantial amount of horse power. If you take good care of your Mustang and keep it in good shape, you will have a far better chance of getting your money's worth out of it.
Therefore, if you are interested in purchasing a classic American muscle car and are willing to spend a little bit more money, the Ford Mustang is an option that you should think about.
Ford Mustang Latest News
Ford Mustang Dark Horse Debuts With Blue Oval's Most Powerful 5.0-Litre V8 Ever
11 months ago
2 mins read
View All Ford Mustang News
Search Ford Dealers & Showrooms