Feature News
You must have seen so many drag races, where results turned out to be unexpected (a more powerful car losing to a lesser one), but none of those would have been half as exciting as this one.
Audi recently announced that it will feature in the upcoming film adaptation of the book 'Fifty Shades of Grey'.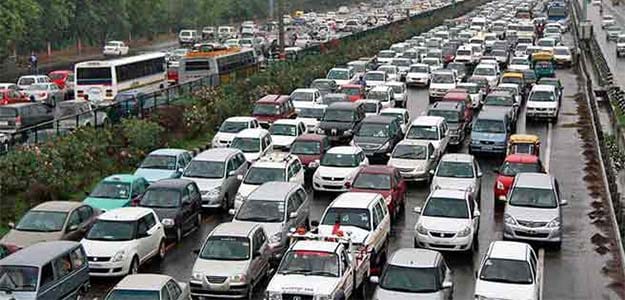 In a bid to encourage citizens to follow traffic rules, Ahmedabad Police has come up with an unique initiative to reward those who obey traffic rules. The police gave an incentive of 1-litre free...
We recently told you about a Guinness Record being set for the tightest parallel parking and now here's another one, only this one involves a F1 car and a truck. EMC teamed up with the Lotus F1...
Ubisoft, creator of several famous games including Assassin's Creed, got together with English inventor Colin Furze to make a 100bhp weaponised autorickshaw (read: tuk tuk) to celebrate the...
A driver in a BMW M4 Coupe has claimed a new Guinness World Record for completing the most donuts around a car driving on two wheels in one minute. The record breaking attempt was completed...
Of the 14 orders made by a bench headed by NGT's chairperson Swatanter Kumar, the most important one is to ban all the petrol and diesel vehicles that are older than 15 years. The decision will...
We've had so many Batmans till date; from Adam West to Michael Keaton and Val Kilmer, from George Clooney to Christian Bale, we've seen them all. There were two more, I know, but that's not what I...
France is one of the very few countries where more than 80 per cent of cars are powered by diesel engines. However, that might be about to change since France's Prime Minister, Manuel Valls, is...
The seventh edition of the Fast and Furious franchise will soon be released and the franchise's fans all across the globe are already gearing up for the action that will ensue. However, what if I...