Feature News
Bentley and Vertu have unveiled an luxury Android smartphone. Just like the car, the phone too is pretty luxurious. The Vertu for Bentley smartphone features a quilted calf leather finish combined...
At the recently concluded Paris Motor Show, Volkswagen's board member, Dr Heinz-Jakob Neusser, went on record to suggest that there will come a time - very soon at that - when having an SUV in...
Uber, that allows users to hire luxury cars via its mobile app yesterday announced a drop in its fares by 25% albeit for a limited duration and only in Delhi.
After the M6 Gran Coupe, BMW is now getting ready to launch two more 'Ultimate Driving Machines' i.e. the M3 saloon and the M4 coupe, in the country on November 26, 2014.
With affordable prices and the booking process becoming easy, does it make sense to buy a car anymore? Or do rental services have hidden charges that make renting costlier than buying a car...
We've been keeping track of the 7th edition of the Fast & Furious franchise, which promises to be bigger, better and grander than before. Universal Studios has released the first trailer for...
India has the world's deadliest roads, the result of a flood of untrained drivers, inadequate law enforcement, badly maintained highways and cars that fail modern crash tests.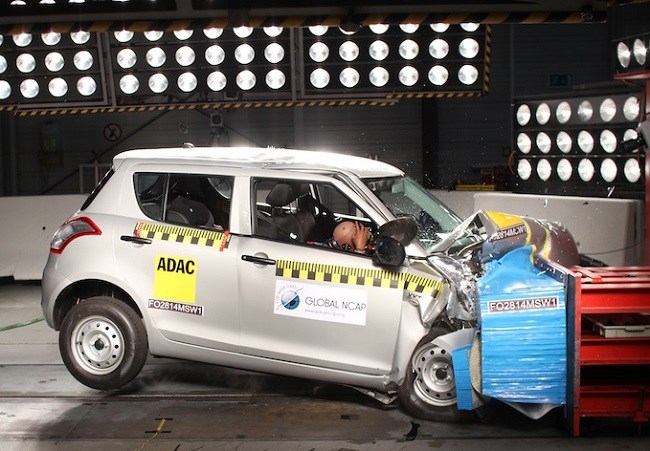 It has been heartening that in a country where safety on the road seemingly didn't matter to anyone, is now front and centre. And it has all happened in a relatively short span of about 10 months....
With 15 models in its current line-up, it has had more than a couple of legends that changed the way India travelled, like the 800, Gypsy, and Swift. Though some of these revolutionary cars might...
With driver error blamed for over 90 percent of road accidents, the thinking is it would be better to have them do less of the driving.