While 2018 saw plenty of launches in all segments like SUVs, sedans and of course hatchbacks, it was the luxury car segment that really dominated in terms of sheer number of new cars. While there were plenty of SUVs on offer, there were also plenty of fantastic performance cars launched in 2018 to suit all preferences. Here is a quick run-through of what we think is our top 5 list of the top performance cars launched in India in 2018. Sportscars in its purest sense, cabriolets, coupes and even a healthy dose of sedans, there is something for everyone here...
Ferrari Portofino
Ferrari Portofino Price: Rs 3.5 Crore (without options)
Also Read: Ferrari Portofino Launched In India; Priced At ₹ 3.5 Crore
The Ferrari Portofino is the entry-level Ferrari in the world offering a traditional coupe platform with a metal folding roof that screams opulence! The new Portofino is fantastic as a piece of design but also is equally impressive with the way it drives too. Under the bonnet is a twin-turbo V8 engine making 600 bhp! But all of that is pointless as the Portofino is possibly the best looking Ferrari in the range today.
Aston Martin Vantage
Aston Martin Vintage Price: Rs 2.95 Crore without options
The Aston Martin Vantage is the newest car on offer from the legendary British automaker and gets the underpinnings from the AMG GT range albeit with a sleek and sexy and typically Aston body on the top. The new Vantage gets a 4-litre twin-turbo V8 engine making 503 bhp and 685 Nm of peak All that power is sent to the rear wheels via an 8-speed gearbox to the rear wheels. The new Vantage is the first Aston Martin to be fitted with an e-differential, and can hit the 0-100 kmph sprint in 3.5 seconds. The automaker claims a top speed of 315 kmph
Also Read: 2019 Aston Martin Vantage Launched In India; Priced At ₹ 2.95 Crore
Mercedes-AMG E63s 4MATIC+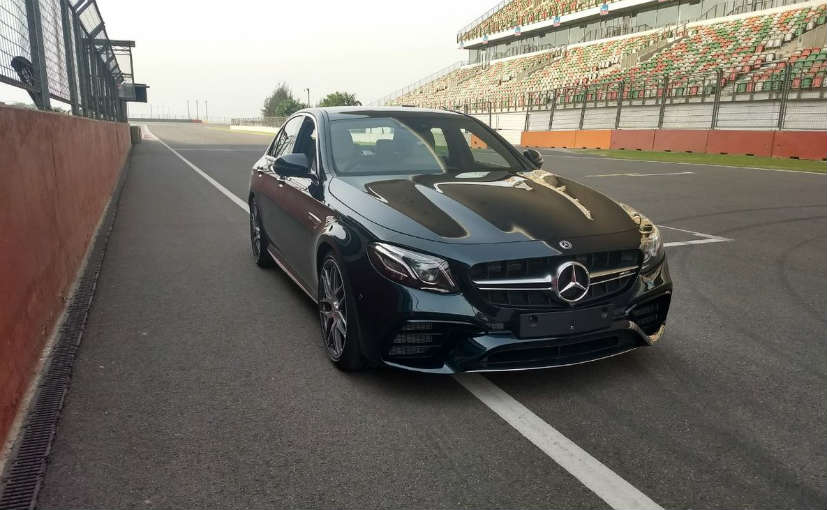 Mercedes-AMG E63s Price: Rs 1.5 Crore without options
The Mercedes-AMG E63s 4MATIC+ is a beast of a car! So fast that it can shred your tyres and still be a very very comfy car if need be. Truly Jekly and Hyde. Under the bonnet, you get a 4.0-litre twin-turbo V8 engine that makes 603 bhp of peak power and 850 Nm of peak torque getting the car from 0-100 kmph in just over 3 seconds and on to a top speed of 250 kmph! Add the 'driver's package' and that top speed is extended to a whopping 300 kmph! What more do you really need?!
Also Read: Mercedes-AMG E 63 S 4MATIC+ Launched; Priced At ₹ 1.5 Crore
BMW M5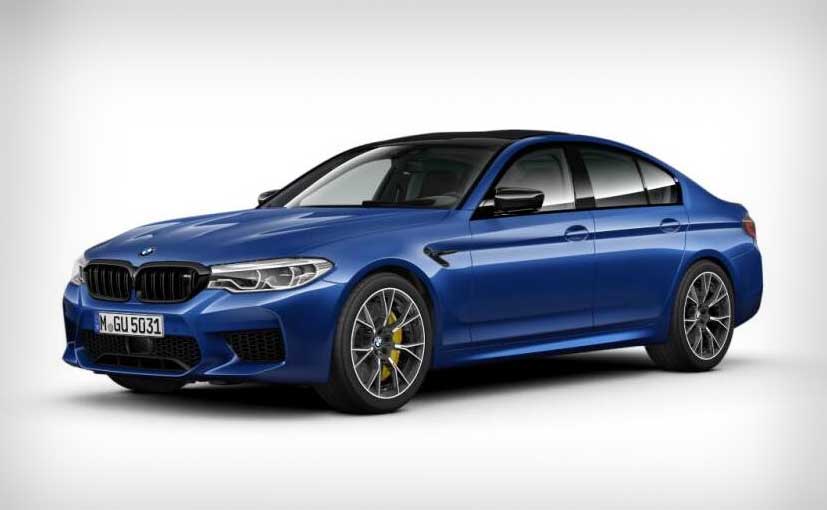 BMW M5 Price: Rs 1.43 Crore without options
What if you wanted something as bonkers as the Mercedes-AMG E63 but did not want that Mercedes logo up front? Well then you get the original king of all the hot saloons - the M5. The new M5 is larger than ever before but also more powerful than ever before. Much much more powerful! Under the bonnet is a 4.4-litre twin0turbo V8 engine making 591 bhp and 750 Nm of peak torque! 0-100 kmph is dealt with in just 3.4 seconds on to a top speed that matches the E63. And yes, before we forget, this is the first ever all-wheel-drive M5 ever!
Also Read: Auto Expo 2018: BMW M5 Launched At ₹ 1.43 Crore
Audi RS5
Audi RS5 Price: Rs 1.10 crore without options
The Audi RS5 might be the most underrated performance coupe in India today and also one of the most 'bang for your buck' cars out there too. While everything else in this list is a V8, the new RS5 is a twin-turbocharged V6 with 444 bhp and 600 Nm. The new Audi RS5 gets from 0-100 in 3.9 seconds and on to a top speed of a whopping 250 kmph!
0 Comments
Also Read: 2018 Audi RS5 Coupe Launched In India; Priced At ₹ 1.10 Crore
For the latest auto news and reviews, follow carandbike.com on Twitter, Facebook, and subscribe to our YouTube channel.