I still remember the day when my father first told me that he was going to buy a new motorcycle and asked me to come with him to book the bike. It was 2002 and I was an excited 11-year-old boy. When I asked him which bike we were buying, he told me the name of a motorcycle from TVS, but it was almost the first time I had heard about it. To jolt my memory a bit, he told me it is the same bike that the cricket legend, Sachin Tendulkar advertises for and even after that I, for the life of me could not place it. The next day he took me to the TVS showroom and pointed towards what was going to be my first experience with motorcycles - TVS Victor GL.
Now, to be frank, at first I wasn't truly thrilled on seeing it, it was a normal looking bike, a commoner and a commuter bike like any other. To probably, distract my dad from buying it, I pointed towards another motorcycle standing in the showroom, which incidentally was TVS Fiero F2, and well, my eyes said it all. It was far more muscular and stylish than the Victor but, as all parents with a nagging 11-year-old would do, he completely disregarded my childish opinion and booked the Victor GL instead. Looking back, I am quite glad that he did it, because to tell you the truth, I was still happy back then that we were getting a motorcycle. So, from the day the bike reached our home, I eagerly waited for the magic number 18, so I could learn to ride. Sadly by the time my father deemed I was old enough take the reins, the Victor had already become history and TVS had stopped the production of the motorcycle.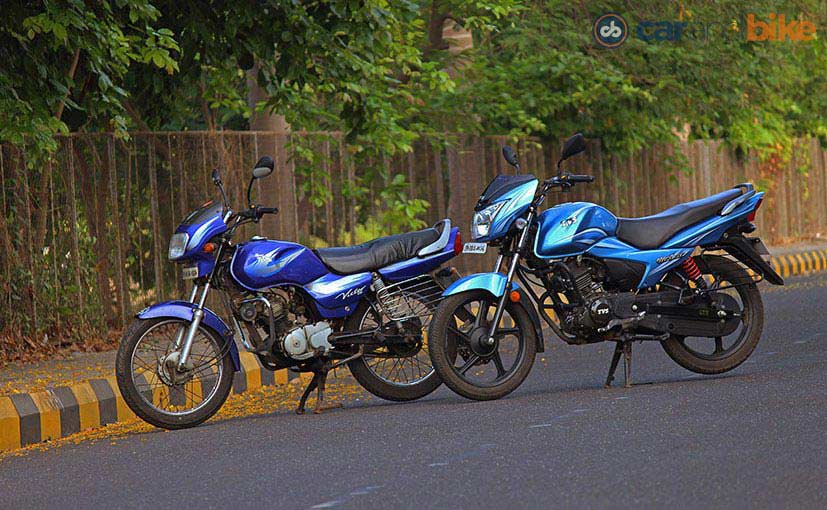 But the first generation TVS Victor GL still lives and breathes in the garage. I, in fact, ride that bike almost every single day and know the motorcycle like the back of my hand. So, when earlier this year, TVS re-introduced the Victor brand into the 110cc segment, the 11-year-old inside me was starting to get excited again. I rode the bike and I was truly impressed with its performance, but I constantly kept comparing the new TVS Victor to the older one and that is when I decided that I have to tell you how the Victor was back then and how it is now which is why I went to my editor and convinced him to let me do a comparison between the two Victors, to give you a perspective of the evolution of the Victor nameplate.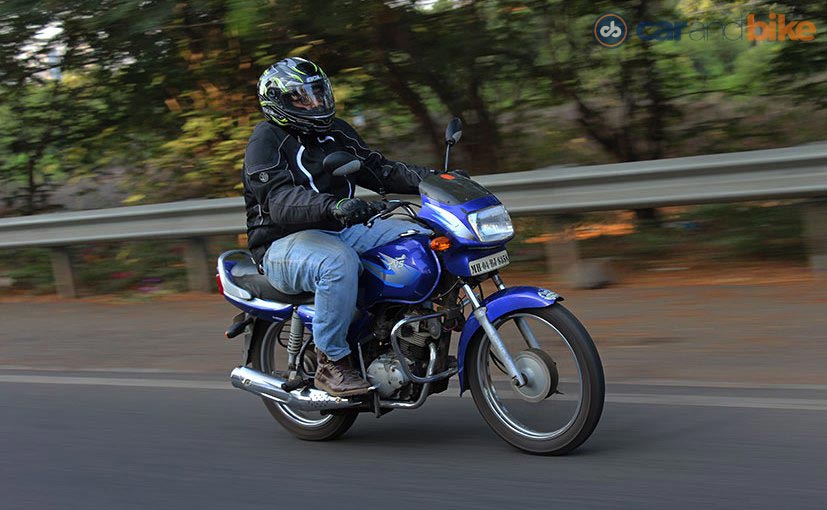 Now, when you compare bikes from two different generations you need to have a broader perspective about them. Just to understand how relevant the bikes' performance and feature offerings are or were, we invited the man who booked the bike when I was 11 - my dad. He's been riding the old victor for over 14 years and he would be playing the role of the third umpire in this match. Now you have to understand one thing, this comparison is not about finding out which bike is better, because they're generations apart and you really can't compare one with the other. It's all about legacy then, and I, with my father by my side, could identify with the pressure the new Victor has on its shoulders.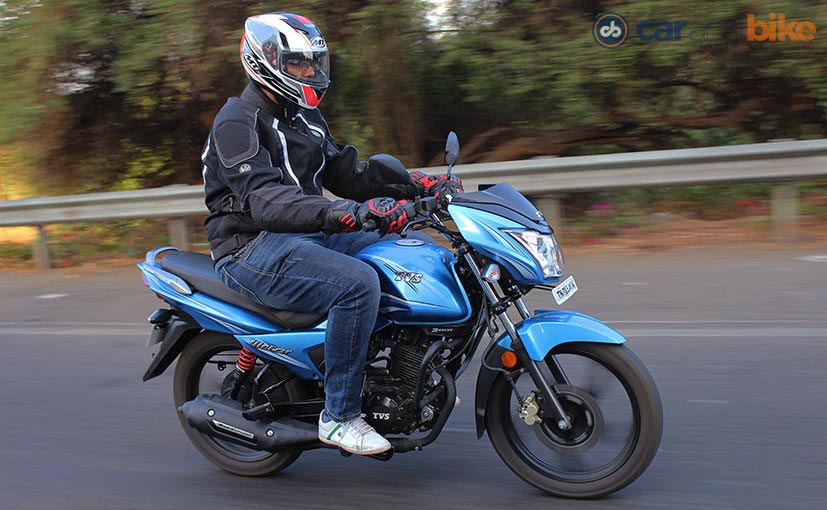 Dad took delivery of the Victor and it came in a shiny blue colour with some fiery contrast graphics on the side panels and tank along with TVS's leaping horse logo on either side. This was completely different when compared to competitors like Hero Honda and Bajaj who were still following the old school solid paint job and pin strips. This modern approach was one of the few reasons why the bike attracted so many new customers in its initial days.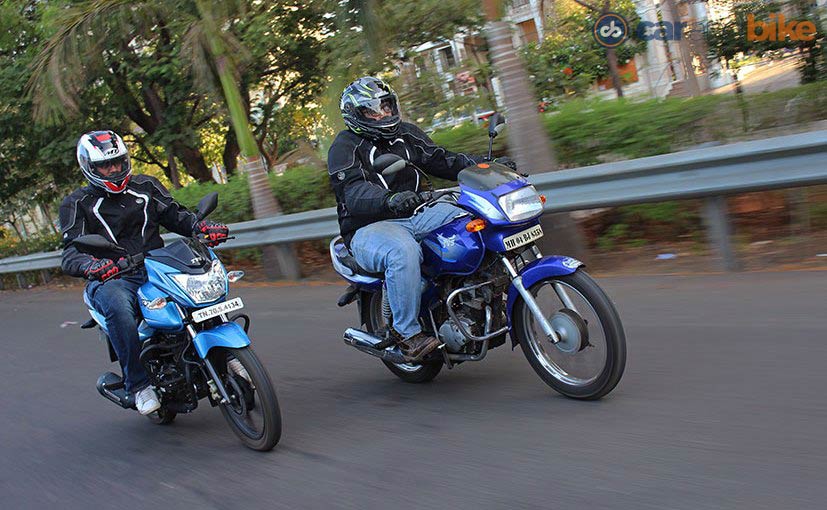 In retrospect the new TVS Victor shares this styling philosophy with its predecessor but keeps it as subtle and elegant as possible. The graphics are now less contrasting and simply compliment the new colour schemes and neat character lines on the bike. Another impressive feature that TVS has carried forward to the new Victor is the ride comfort.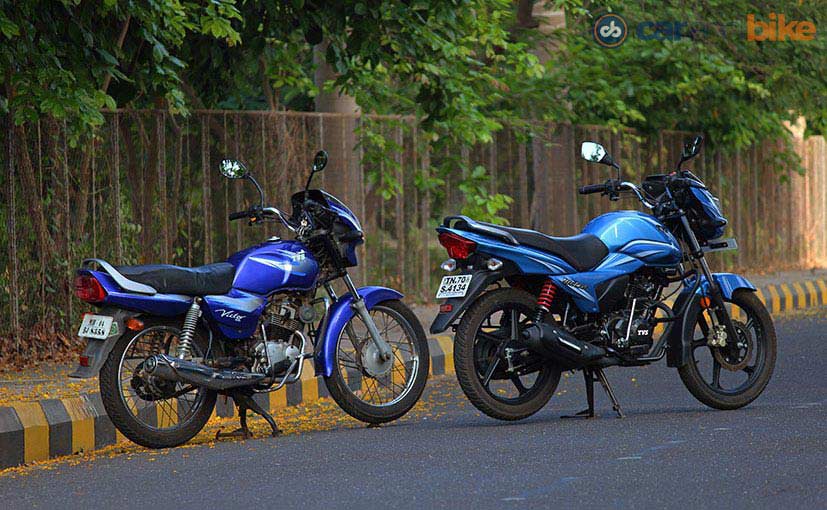 In fact the new Victor gets a much better seat compared to the older model which is now longer, wider and amply cushioned which is good for frequent and long distance riding. The height of the bike has grown by 75mm but thanks to the low seating and the centre set foot pegs, commuting on this bike is really comfortable.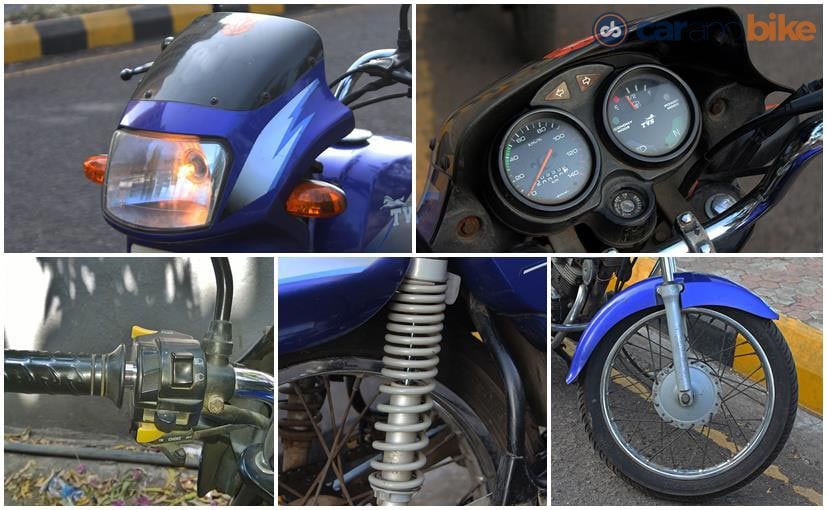 I'll be frank, the old TVS Victor did not come with a host of flashy features that we are so accustomed to seeing in today's commuter bikes, in fact, none of commuters from that era offered it. But what the bike did offer was simple and practical features like a solid frame, good quality plastic, large headlamp cluster with a visor (which was a first in its segment), big analogue instrument cluster which came with economy and power mode tell-tale lights (again quite a new thing back then), and powerful drum brakes - 130 mm front and 110mm at the rear. In fact, the bike even had a strong suspension set up with 75mm co-axial spring with hydraulic suspension at the rear and 100mm oil-damped telescopic forks up front. Believe me when I say they were really good because like most Indians, even I have occasionally tortured the bike by riding on bad roads and potholes. Moreover, me being a little on the heavier side completed the course of the torture.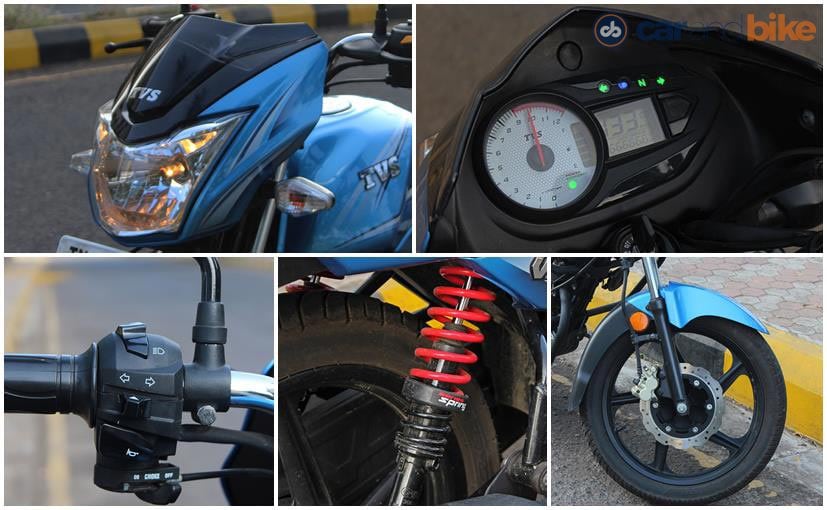 Compared to that, the new TVS Victor has exponentially evolved and offers modern and smart features like - a semi-digital instrument console with analogue tachometer, digital speedometer, odometer, digital fuel capacity display, and the usual tell-tale lights. The bike still comes with good quality plastic, segment first hazard lights, powerful 60W headlamps with pilot lights, 3D badging, optional 240mm roto-petal disc brake or 130mm drum brake at front and similar 110mm drum brake. In fact now the bike comes with a 5 step adjustable hydraulic series spring suspension at the rear and oil-damped telescopic forks at front. This has truly enhanced the handling of the bike and made it more agile and comfortable compared to the older model.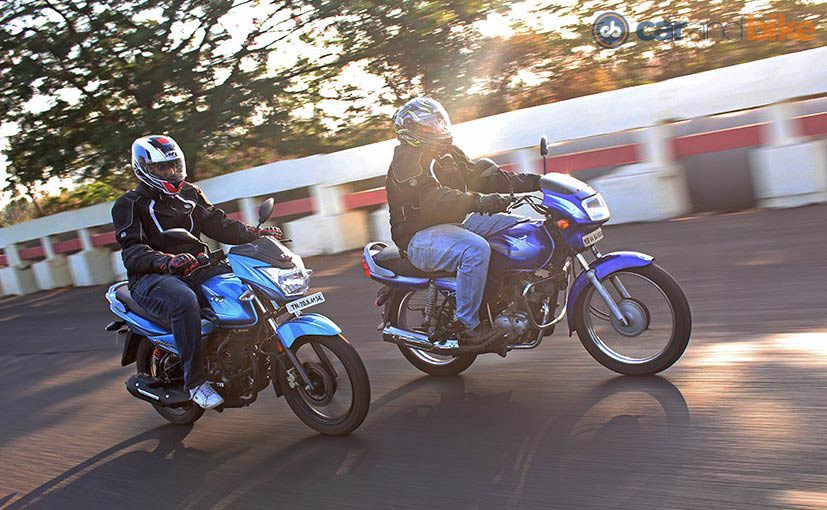 Now there is a reason why TVS chose the 'More Smiles Per Hour' tagline for the Victor. Commuter bikes are known for easy maintenance, riding comfort, and most of all better fuel efficiency. And the Victor really excelled in these factors, especially the latter two. When launched, the bike was one of the most fuel efficient offerings of its time and offered a claimed mileage of 85kmpl, which even by today's standards is truly exceptional. It also came with a large 11-litre fuel tank which meant lesser trips to the fuel station. In comparison the new TVS Victor falls a little short in those areas with a claimed mileage of just 76kmpl and a fuel tank capacity if just 8-litres. That said the new Victor is still slightly more fuel efficient compared to its rival, the Honda Livo.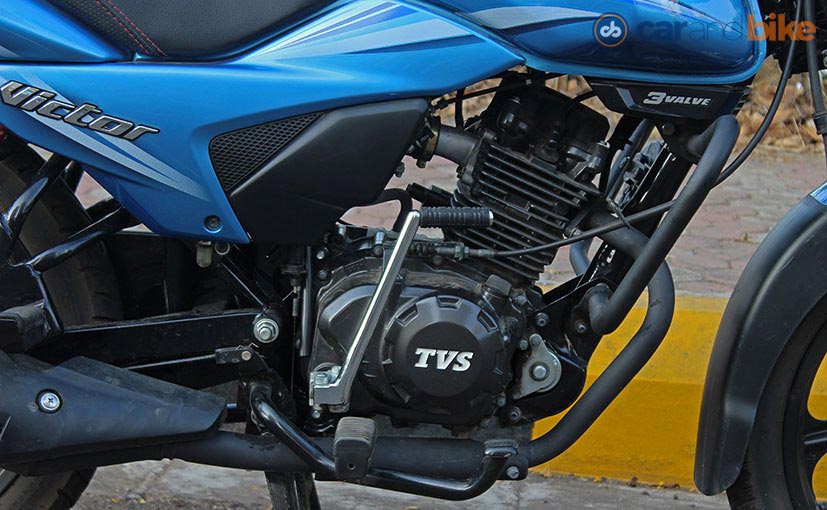 All that said the new TVS Victor does make up for its shortcomings in the efficiency department by offering better performance and handling. The bike gets a new 109.7cc, single cylinder, air-cooled engine that churns out a maximum of 9.4bhp and develops a peak torque of 9.4Nm, making it the most powerful 110cc bike in the segment. The engine is mated to a 4-speed transmission with all-up-shift pattern. The shift is quite smooth and changing between gears while riding is as easy as it can get, that said shifting down to the neutral does take a hard foot and that is a little irritating.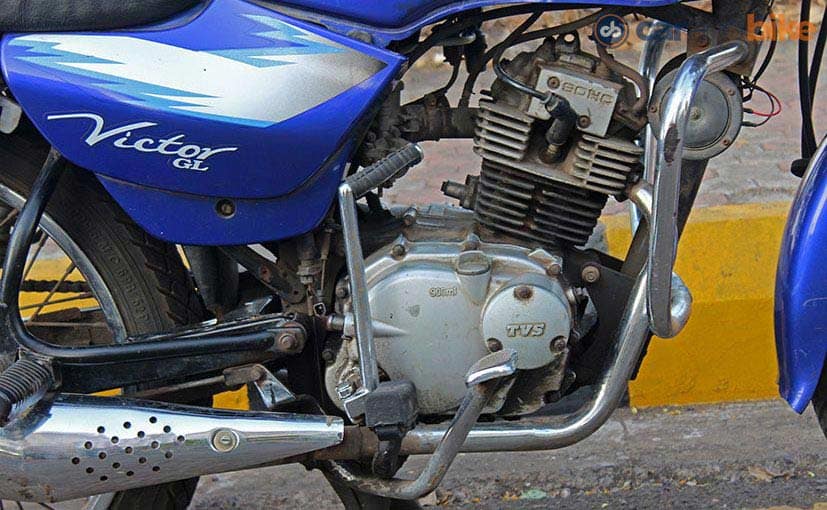 The old Victor was powered by a similar 109.7cc cylinder single air-cooled engine, but that one only produced 8.1bhp and developed peak torque of just 8.1Nm. Even this engine came paired to a 4-speed transmission unit but used all-down-shift pattern, which did take a little extra pressure to shift.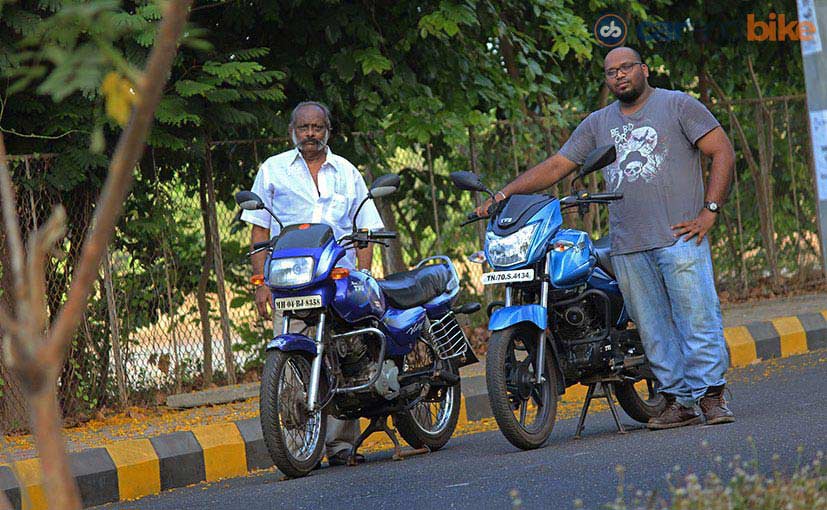 0 Comments
All said and done we come back to the same question - does the new TVS Victor stay true to the legacy its predecessor a.k.a father created for being the ideal commuter bike? Well, when compared to the older model the bike is more stylish, offers better build quality, is loaded to the brim with features and rides smoother than it ever was. That said, when compared with competition, it is still not the most fuel efficient bike in the market, the design and styling could have been a little better, and TVS could have thrown in stuff like - a larger tank, wider tyres and a little more low end torque. So, if you ask me whether the new TVS Victor is the best commuter in the market, then I would say no. Although it is a good value for money product and will go so far to say that it will not disappoint you, and you ask me whether it surpasses its predecessor than I'll say, Hell Yeah!
For the latest auto news and reviews, follow carandbike.com on Twitter, Facebook, and subscribe to our YouTube channel.