The menacingly muscular AMG range of SUVs from Mercedes-Benz is now in India. Why would I say menacing when describing an SUV portfolio you ask? Well that is increasingly where the luxury end of the SUV market is going. More and more of the affluent-types don't want to waste their time on mere sports cars anymore, when a sporty and powerful SUV will do just nicely. Why would Lamborghini or Jaguar be making an SUV then, right? Oh alright neither is confirmed, but we pretty much know they're coming don't we?
Mercedes-Benz - like its rivals - acknowledges this and has chosen to plonk its mighty AMG 5.5 litre V8 into its two big SUVs. So what you get are the ML 63 AMG and GL 63 AMG. They also get the familiar 7-Speed AMG Speedshift gearbox. Now if that engine and it's figures seem all too familiar to you, that is indeed because it is the same unit pretty much that goes into the C, E, G and SLK Class of AMG vehicles.
The SUVs though also get the Airmatic suspension with Adaptive Damping. You also get paddle shifters and boy I have to say - that gearbox is really responsive and quick. I tested the ML 63 AMG on a rather nice stretch of road - the big and flat highway we know as the Yamuna Expressway that connects Greater Noida outside Delhi to the town of the famed Taj Mahal.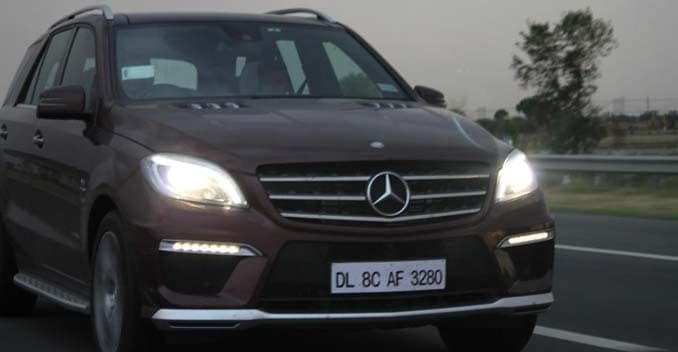 This allowed me to test the quick acceleration, high speed handling and response, and sheer power of the car. I was also been able to dart in and out of lanes, and you don't get a sense of the bulk that is normally associated with an SUV this size. The ML 63 is fast alright - it does 0-100 kmph in 4.7 seconds! And it really grew on me only as I drove along.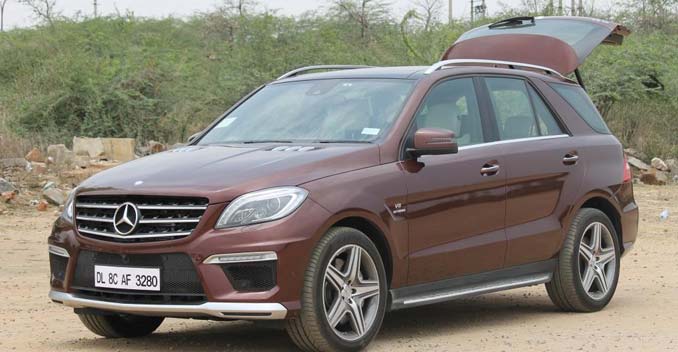 Now just like on the GL63, here too you have this great advantage that when you put the car into sport mode, and you really slam down the accelerator, you get this fantastic note from the engine. Powerful SUVs don't always give you the great satisfaction of that wonderful sonorous note and so the engineers at AMG deserve full marks for having worked on specifically this aspect. The engine growls to life as you push the pedal to the floor, And the exhilaration is frankly rather infectious! The engine makes 760 newton metres of torque, and belts out 550 horses! That should give you a sense of the kind of massive power I've been talking about. Acceleration is quick, and the good news is that you can actually emulate (as is best possible with a vehicle this size) as sports-car like driving experience. Handling is also good, though there is a sense of bulk and body-roll when cornering at higher speeds.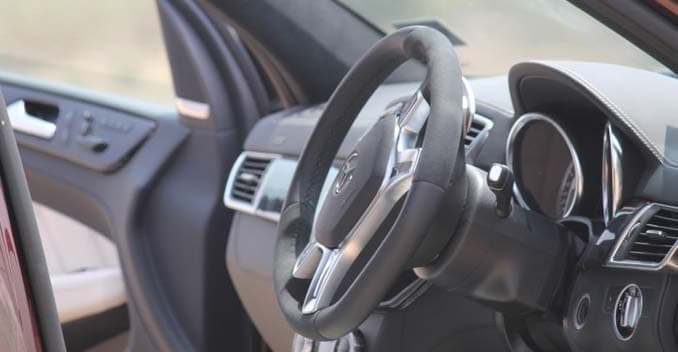 Inside you get premium leather. Poplar wood trim that isn't really that great to look at, ambient lighting, a panoramic sunroof, a 14-speaker Harman Kardon sound system, climate control operational from the rear too and loads more! The ML 63 AMG is priced at a whopping Rs 1.49 crore ex-showroom Delhi.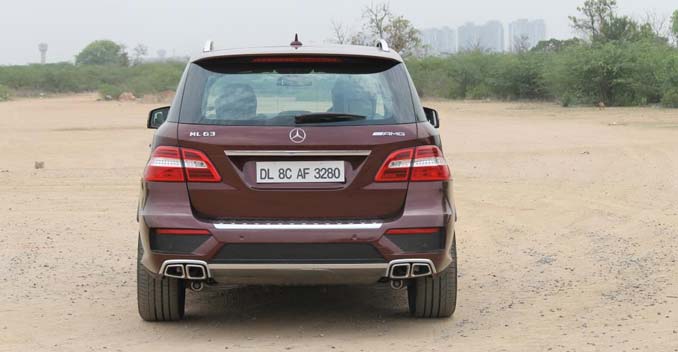 0 Comments
So should you buy it? Well if you the have the money to spare, it certainly offers a good blend of practicality and power. If you want the vroom to go with your Vertu, the power to go with your Prada and the will to look for fuel stations that offer high-octane petrol, then this could be your next car. It will give you the convenience of being the daily commute and also the highway monster - changing roles as and when you like. And yes - there is an ECO start-stop mode for the those who want to buy a V8 and then be frugal and green!
For the latest auto news and reviews, follow carandbike.com on Twitter, Facebook, and subscribe to our YouTube channel.