Few cars gain the 'legend' tag, and there's no argument that the Nissan GT-R is certainly one of them. The car's reputation precedes it, and after all how many giant-slayers get to be called Godzilla?! The 3rd generation car has been around since late 2007, but is one of the most constantly updated and tweaked products in the auto world. Nissan has brought out many upgrades and changes over the years but the 2017 Model Year car that debuted at the New York Show in March, is probably seeing the most significant changes yet. And it will be the last time that happens before the Japanese company brings us an all-new 4th generation car in a couple of years. I drove the new car in its two trims and in 3 different paint colours to boot - the blue, grey and the all-new Katsura Orange. While the blue is a stunner, the orange really set my mood right, given I landed into murky, cloudy, rainy and very depressing weather in Dusseldorf to begin my drive!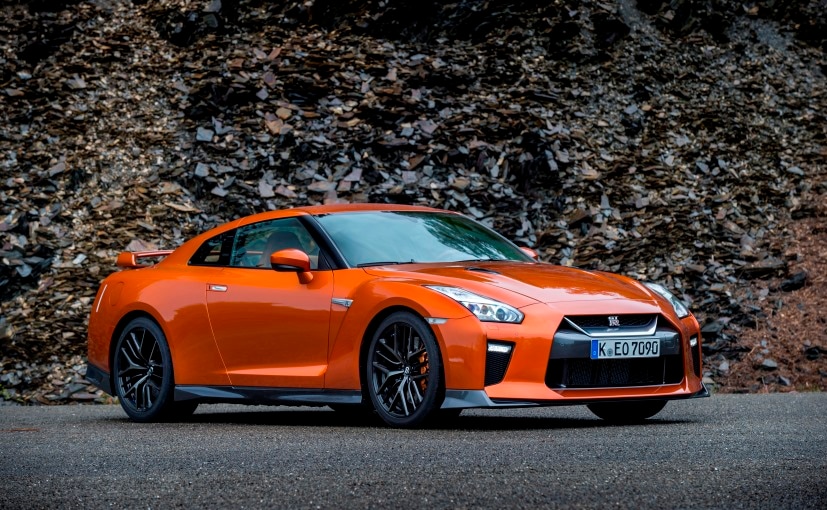 So when the current gen R35 was being revised yet again, the aim was not only to make it a more potent performer but also make it a more comfortable everyday car. That's tough isn't it? To keep the 'R' in GT-R at the forefront, make sure it's every bit the Gran Turismo and also make it comfy more and luxurious than before. Well that was pretty much the brief that Hiroshi Tamura and his team had. And before I get into any more details let me simply say - they've nailed it. I say this after driving the new car, and also comparing it in my head to the first R35 I drove in 2008. The difference is quite staggering. Want to read some interesting facts about the Nissan GT-R? Click here.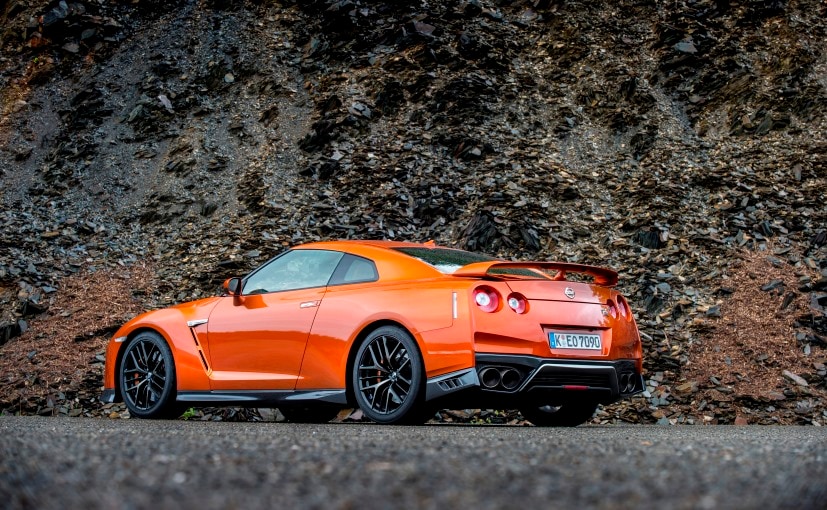 When you get into the new car's plush cabin, hit the red start button, and bring the monster to life, it almost urges you to get going. Yes there is something about this car that invites you to push things harder! The instant I began driving two things came across almost immediately - more torque and better chassis stiffness. The GT-R's body shell has undergone a structural redesign. Tamura san's team has stiffened the structure - especially around the A and C pillars. The car's suspension also now has stiffer mountings, and re-valved Bilstein adaptive dampers. But ride quality has been softened a bit over the previous car's to keep long distance driving comfort in mind.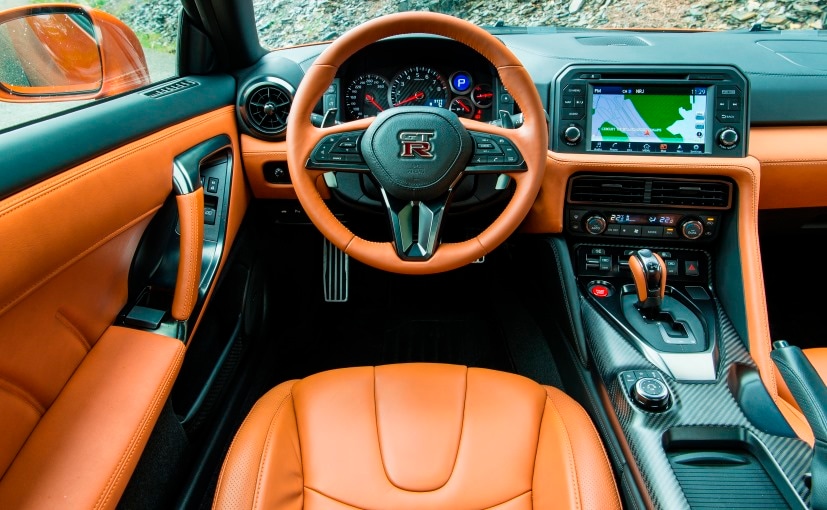 The engine now has a new ignition (borrowed from Nismo) and a new titanium exhaust system to give it extra boost pressure. The twin-turbo 3.8 litre V6 adds 20 bhp of power and a bit more torque too. What is great about the GT-R is that it races to high performance very quickly. In fact the gearbox quickly gets to the 6th gear and I felt there's room for another ratio. Tamura san says that would only add weight to an already heavy car. Unlike its (much pricier) German rivals, the GT-R is heavy and doesn't use aluminium construction either you see. But despite the extra weight (1752 kgs) the GT-R has surprisingly flat body control. The big takeaway for me after spending time with the GT-R is its very direct and extremely responsive steering. It needs gentle inputs and is ever so accurate. I had quite a time of it driving on the speed-restriction-free sections of the autobahn. And then again through some winding country roads as we crossed the border into Belgium. Barring the poor visibility at times, the wet weather did not hamper my drive much.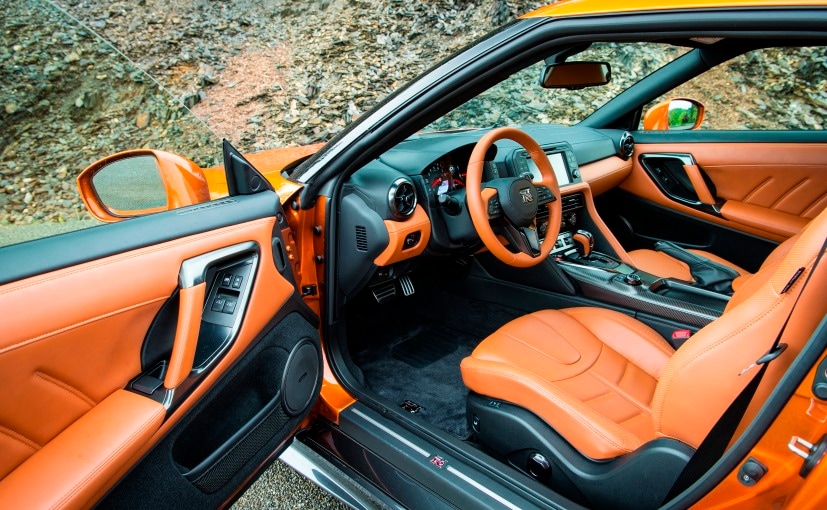 I've been very fortunate as I then tested the extreme performance of the GT-R on a wet track at Spa-Francorchamps. The legendary circuit offers the most spectacular twists, bends and elevation changes. I have goosebumps simply writing about it - and have to say I am still pinching myself to believe that I got to visit and drive on the famed track. There are so many bits of this track that are well known and I was looking forward to all of it as I gingerly stepped out for my first lap. It was raining and the surface was not just wet, but there was standing water on the track in some places. The GT-R cut through it all with ease. I did not turn stability control off, but did have the throttle and suspension in R Mode for extra stiffness and tauter performance.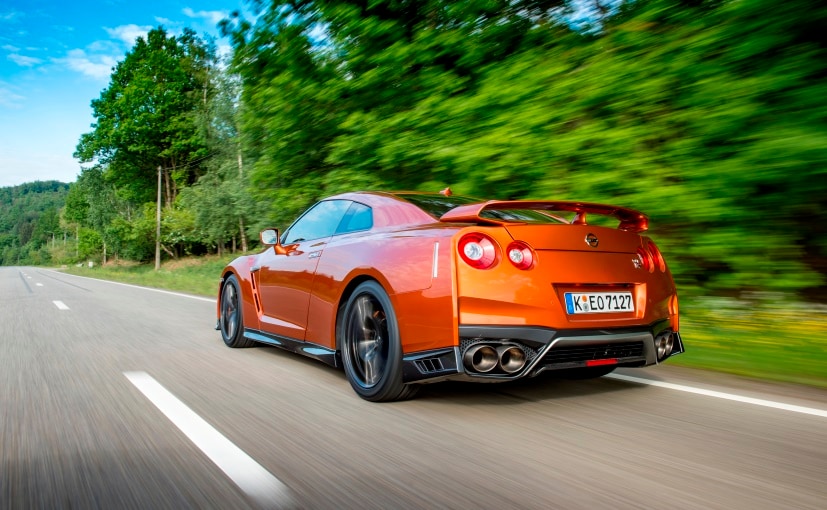 I have to say that I was really looking forward to negotiating the Blanchimont (high-speed left hand turn) and navigating the Eau Rouge (uphill left with a blind summit). And neither disappoint. Especially the latter, which is preceded by a tight hairpin (La Source) just before you are surprised into the blind climb very quickly. Quick is the key word at this track, as it has extremely fast turns. The Kemmel Straight allows you to get the car to speeds over 220 kmph, but you have to quickly fall back as you approach the right-left-right combination of Les Combes. The 7-kilometre track as it is today is nothing short of brilliant. And the GT-R was completely at home on it despite being a gruff and somewhat heavy sports car. Of course I still think I was turning in too soon (especially at the wonderfully devilish long hairpin called Bruxelles after the Belgian capital), and so I definitely need to go back and drive some more. Wishful thinking isn't it?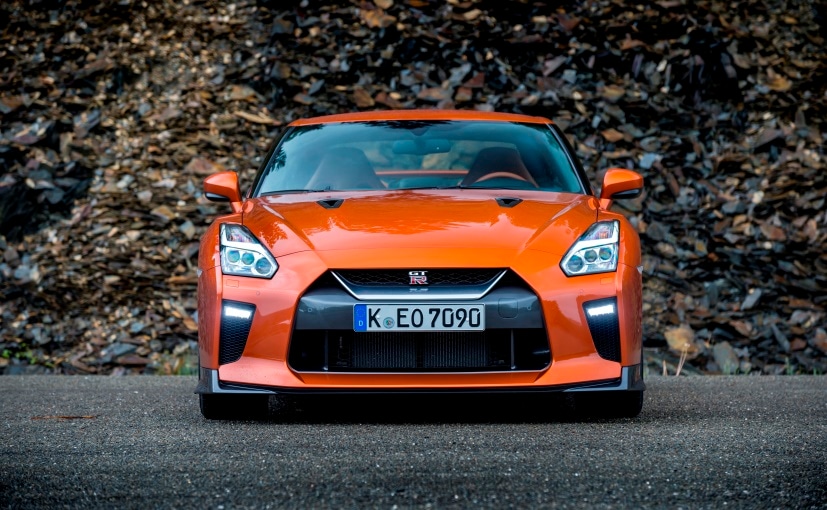 The car's cabin is now very much the premium sports car, its performance is definitely extreme and it still looks and sounds like the Godzilla it is meant to be! The overall shape of the car remains similar, but distinct changes have been made to its metal to increase aerodynamics. The face has undergone a massive reconstruction with a new grille to allow a lot more air in to aid better engine cooling. This always means compromising both speed and downforce. So specific design changes including a change to the rear spoiler help negate that impact. This includes a completely redesigned hood, all-new bumpers and that new grille, deeper side sills, and a new rear diffuser. The wider face looks meaner than before too, and the LED signature lights now look more distinct and worthy of the GT-R badge that adorns the front grille. The recognizable twin taillights are now LED rings and look pretty sexy too.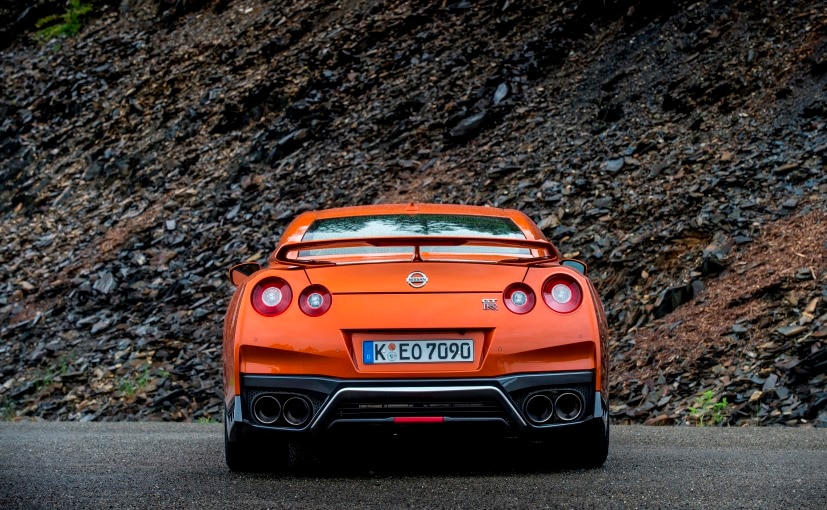 Inside the cabin the GT-R has undergone a major change. The Premium Edition car I drove on day one, and the Black Edition on day two were both extremely well finished and high-end trims. There is nappa leather all over the top of the dash, door panels and seats of course. In fact Nissan says it's the first premium car to use one single piece of leather across the entire dash. The gearshift and steering are also wrapped in leather and the material quality of the plastics, chrome and metal bits feel very premium and well put together.
The seats are electrically adjustable and are very much race-car like in their appeal and shape, but are still comfortable and easily adjustable to provide comfort on long drives. I drove the car for over 300 kilometres in rainy and very miserable conditions and yet not once was the cabin lacking on comfort - though it took me some time to find exactly the right seat adjustment to suit me!

Nissan has tried to throw in more gadgets and goodies on the new R35. So you get everything from touchscreen navigation to bluetooth, reverse camera and a better sound system. There's even an iDrive like one-dial-controls-all function now. But Nissan still has a lot to learn on interface and graphics quality I think. While it is all functional, its not the most user-intuitive, and the displays are a touch crude when compared to the Germans.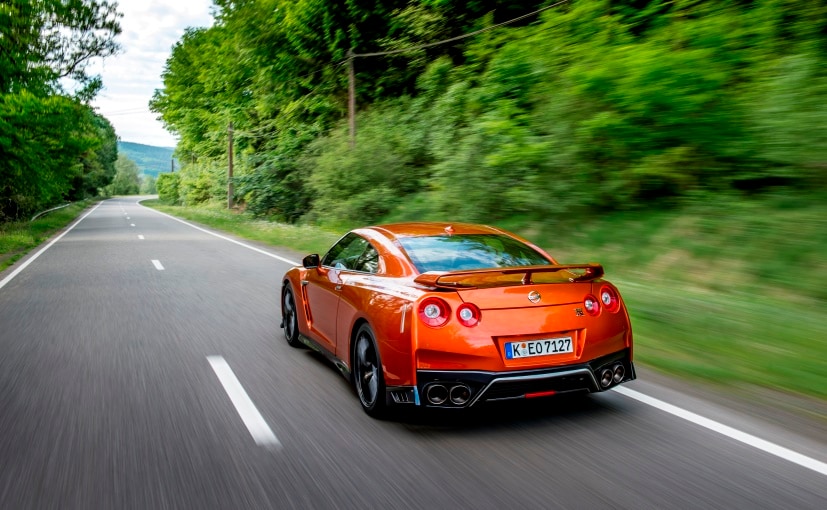 0 Comments
The new GT-R will certainly give its legions of fans worldwide a lot to smile about. Could it be lither, more precise and lighter on its feet? Sure - but then the idea is not to have a Japanese 911 clone is it? The GT-R has a certain character, and the R35 exemplifies that. The new car is not up there on performance accuracy with the likes of a 911, but it isn't trying to be (and is not operating at that price point anyway). Instead you get the Godzilla personality, plenty of charm, loads of grunt and truckloads of sheer fun. The GT-R will arrive in India around Diwali this year - and while its engine may be down-rated for local fuel conditions (with an over 100 bhp drop we hear - yikes!) it will still be the car many will want, but I suppose only few will have.
For the latest auto news and reviews, follow carandbike.com on Twitter, Facebook, and subscribe to our YouTube channel.