We first saw the new 2017 Porsche 718 Boxster convertible at the 2016 Geneva Motor Show. The car looked promising (okay so what Porsche doesn't?), capable (okay really Siddharth - so what Porsche isn't?), and substantially updated to be called new. So, I have been curious to get behind the wheel of one since then. And now that Porsche India has launched the 718 Boxster and its hard headed sibling the 718 Cayman in India, that curiosity knew no bounds! I relished the idea of driving one, and finally did. And the fact that I got a chance to drive it in sunny California - with its crisp yet mild winter sun and gorgeous blue skies thrown in - was just the added incentive.
The big elephant in the room for many is that this is not a car powered by a naturally aspirated 6-cylinder engine, as its predecessor was. It is turbocharged and has a 4-cylinder motor. Yeah - many are still digesting this information even a year and more down the line. Now, if you are wondering what the 718 badging is for, read on. Sirish drove the car in Europe last year and in his first drive report he told us that back in the 1950/60s the 718 was Porsche's most capable race car winning the Targa Florio and Le Mans races.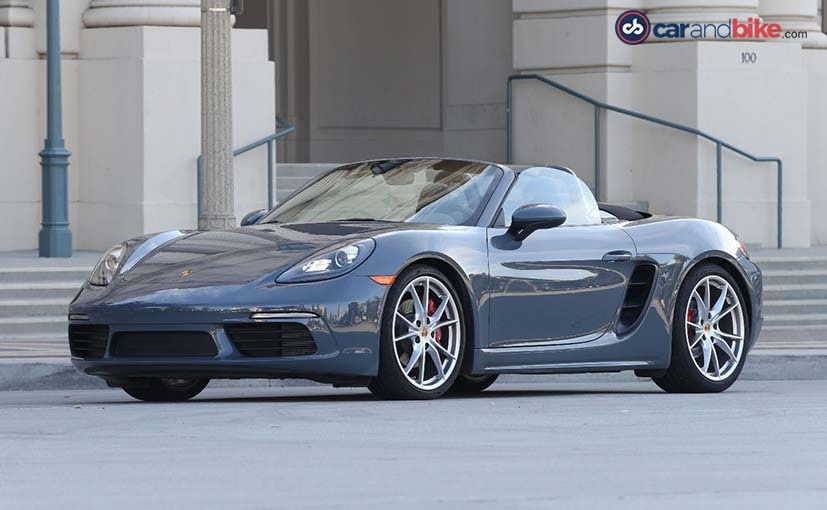 That car had a mid-mounted flat-four motor, and the 718 prefix on this new Boxster is meant to revive that legend. But I have to say that Porsche engineers have done a fine job of masking the changeover by using water jackets and a turbo, meaning minimal clatter. But listen closely and you can hear it thrum! I am being picky because what will really hit you is the brilliant performance and precision that you do get. The 718 Boxster has two engine specs - the near 300 bhp base variant and the 350 bhp S. India does not get the latter, sadly. India also only gets the 7-Speed PDK (dual-clutch) automatic transmission.
The 718's turbocharged 2-litre flat-four powerplant puts out 35 bhp more than the 2.7 litre flat-six it replaces. Torque is up an even juicier 100 Nm! Now this is a sports car let us not forget, and is meant to be able to withstand constant driving at the extreme end of its performance range. Not only does the 718 Boxster do just that, but it does it with aplomb. Never does it show any hesitation, not a flutter or vibration - nothing to make you think you are 'pushing' the car, even as you get close to hitting its rev limit! Porsche engineers have used the engine's manifold pressure sensor to collect the engine's natural sound, and amplify that into the cabin courtesy a speaker built into the firewall.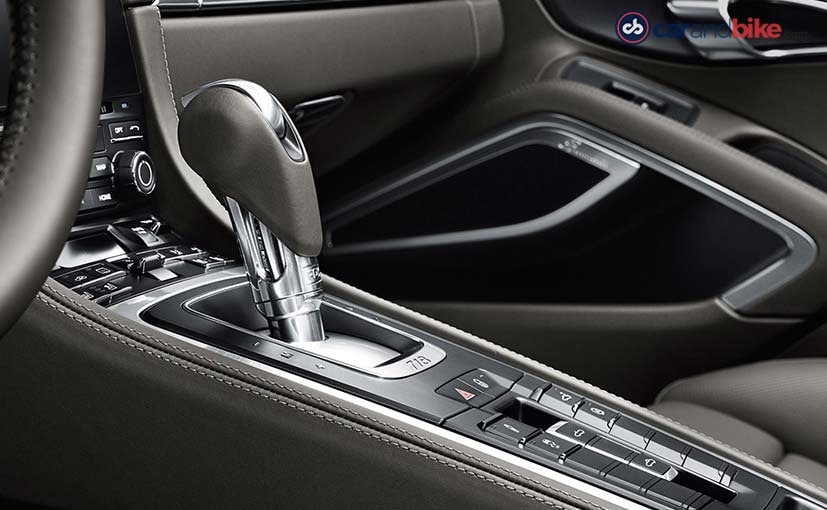 Boy does that make a huge difference. Not only does the engine sound great, it encourages you to push the car hard, and brings a smile to your face. Sorry - did anyone say they were missing the naturally-aspirated heart? The car's precise steering and the PDK box's well-timed ratios also enhance this experience. Porsche says the steering is retuned and is 10 per cent quicker - it is borrowed from the new 911 by the way. The car is designed for performance with alacrity. And it does that - like I said without any hesitation whatsoever. I drove on public roads, and hence had to maintain a sense of sobriety, but despite that I managed to get up to speeds over 100 kmph with ease.

Handling is sharp and the car goes exactly where you want it to. The ride quality is also just terrific, as you get the right feedback and urgency from the road, and yet feel tautly cocooned in the cabin. The cabin is very well finished, and everything comes across as well thought out, beautifully finished and very solid. The seats will cushion you as you dart around potholes and dive into a sharp corner.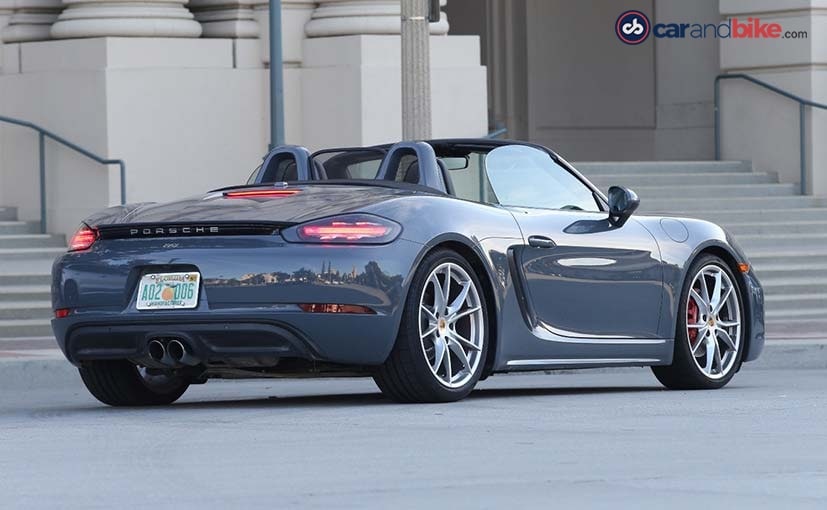 PASM or Porsche Active Suspension Management provides a distinct difference between the various drive modes, and I enjoyed it in Sport for the most part. The car sits quite low, but has 3 ride heights - standard, and versions that lower the car 10mm or 20 mm.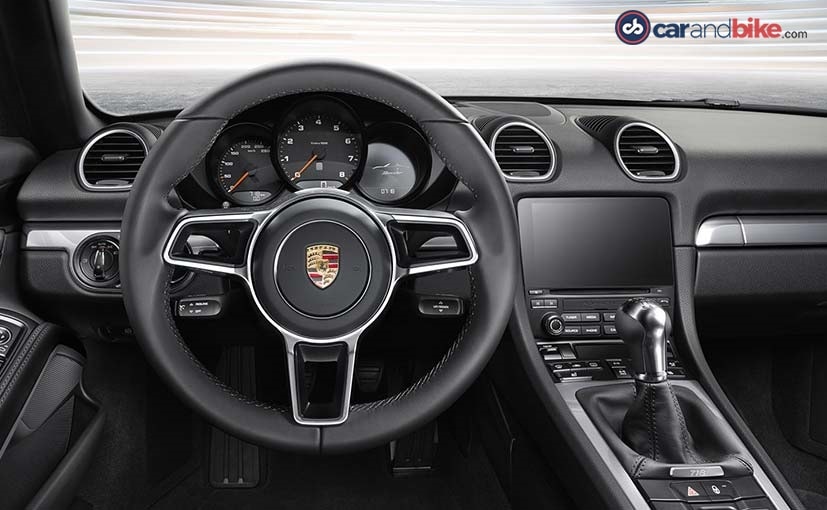 0 Comments
The 7-inch touchscreen is standard, and comes with Porsche Communication Management. Navigation, Apple CarPlay is part of standard equipment while it's optional in other markets. Android Auto doesn't have an existence in the 718 yet. The car has been launched at ₹ 85.53 lakh ex-showroom Delhi. Is it a practical car for Indian roads - assuming you have that kind of cash? The simple answer remains no - but it is certainly more so now over the car it's replacing, and dare I say even more so than its legendary brother 911.
For the latest auto news and reviews, follow carandbike.com on Twitter, Facebook, and subscribe to our YouTube channel.