The American arm of Italian motorcycle brand Moto Guzzi has issued a recall on certain V85 TT models. Under the recall issued by Moto Guzzi Americas Inc. (Piaggio), as many as 372 motorcycles may have a final drive output seal which is likely to leak, and 399 motorcycles may have defective footrest mounting pins. The National Highway Traffic Safety Administration has already issued the recall, which will affect model year 2020 Moto Guzzi V85 TT motorcycles. So far, the recall seems to be limited to the US market only.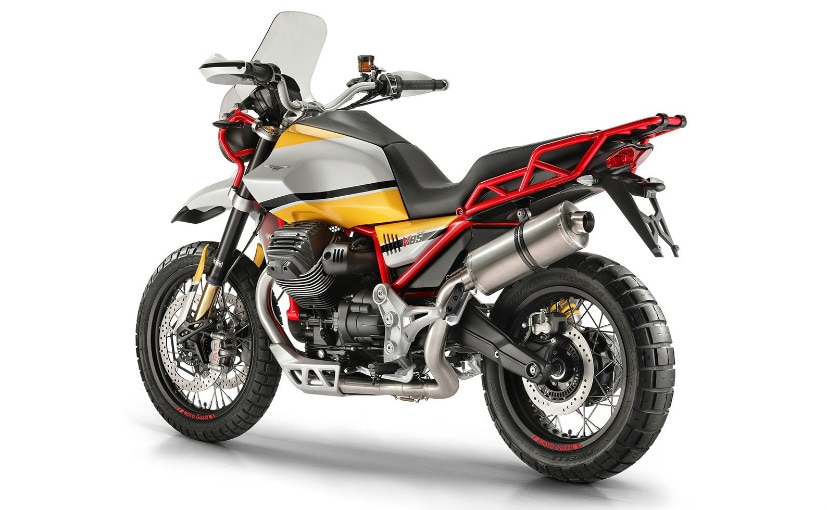 According to the defect report, the lips of the internal oil seal may be damaged during assembly by the sharp edges on the final transmission box shaft end. However, the condition of the oil seal lips cannot be checked during or after assembling. The defective oil seal, if present, may cause the oil leak to occur and oil drops may reach the rear tyre, possibly resulting in the bike losing traction and causing the rider to crash while riding. There is no warning before the oil leak starts from the final transmission box, however, the rim, spokes and rear tyre may become visibly spotted with oil, as a result of the leak.
In the second recall issue, the retaining clip that keeps the footrests in position may break due to the deformation of the retaining clip during an incorrect assembly operation. And once the bike is running, vibrations may cause the pin to slip off and the footrest may completely detach from the vehicle. A footrest which falls off while the motorcycle is being used by a rider may become a road hazard, and also increase the risk of a crash.
0 Comments
Piaggio will notify owners of the affected bikes and dealers will replace the retaining clips on all four footrest pins, free of charge. However, the remedy for the final drive shaft leak is still being worked upom.
For the latest auto news and reviews, follow carandbike.com on Twitter, Facebook, and subscribe to our YouTube channel.