The World's Fastest SUV Tested! Lamborghini Urus Review
The Urus is the first vehicle in Lamborghini's history not to use a naturally aspirated engine, and so you get a 4-litre bi-turbo twin-scroll petrol V8
By Siddharth Vinayak Patankar
1 mins read
24-Apr-18 01:59 AM IST
It's finally here. Six long years after showing us the stunning concept, Lamborghini is ready to unleash its Urus Super SUV. The latest bull raging out of Santa'Agata Bolognese in northern Italy does not sit mere millimetres off the ground. It is instead the world's fastest SUV with a top speed of 305 kmph, 0-100 kmph in 3.6 seconds, and 0-200 kmph in 12.8 seconds. And a 100-0 kmph stopping distance of 33.7 metres. All these figures qualify as best in class says Lamborghini. But I know the real question on your curious minds is - is the Urus essentially a Q7 on steroids, or a Bentayga that's taking off its brogues and putting on running shoes? Okay some of you are also asking is it just a faster Cayenne or a Huracan on stilts? ? The good news is that the answer is an emphatic no. The Lamborghini Urus is so much more, and I say this with confidence, having driven it extensively now. It is worthy of the new segment creator tag the company is putting on it - Super Sports Utility Vehicle. For Lamborghini's owner Audi (and indeed the VW group) - throwing everything at the development of this tour de force has been money well spent in my opinion. That's because the Urus defies physics and does what you simply don't expect or believe a vehicle of this shape, size and weight can do. Read on.
Watch: Inside a Lamborghini Plant
The Lamborghini Urus uses the VW group's MLB platform, meaning it does have underpinnings in common with those above-mentioned vehicles, but that's it. It is by far an immensely advance vehicle otherwise. It is also the first vehicle in Lamborghini's history not to use a naturally aspirated engine, and so what you have under the hood is a 4-litre bi-turbo twin-scroll petrol V8 that belts out a massive 641 horses and more importantly a generous dose of peak torque at 850 Nm at 2250-4500 rpm. And that right there tells you why Lamborghini needed to go turbo! The only other time Lamborghini ever made an SUV was the very military LM002 built in 1986. Just 300 were made, and it is quite the collector's item now. In fact prices which hovered in the Euro 150,000 are now shooting close to double that figure since the Urus unveil in December last year. And the new car manages to build an appropriate homage to the LM002 with some distinct yet subtle references to its styling. While the LM is a lot squarer, its hexagonal wheel arches find place in the Urus, though angled forward to create a visual sense of speed. Its power dome on the hood also finds place on the slightly raised hood of the Urus. But otherwise the Urus is every bit the Lamborghini design language - angular, sharp and edgy - that we know and love. And I love how Mitja Borkert and his team have been able to blend that sense of old into a car that very easily fits in as a sibling to the Aventador and Huracan. The continues inside too, but I will get to that later. With a Lamborghini you really just want to drive first. And I did!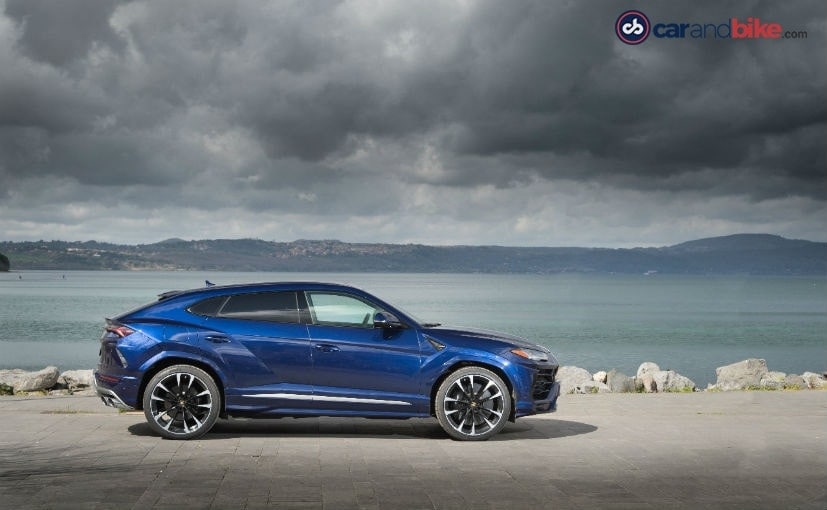 It was actually great that I got to experience the car on the road, on the track and then off-road too. Had you forgotten it's an SUV, in all that of this being a powerful Lamborghini? We arrived at the Vallelunga Circuit just outside Rome, where a fleet of shiny new Uruses (I assume that's the plural!) greeted us. After behaving like a kid in a candy store, I quickly selected a dark blue (Blu Astraeus) one to begin my drive. Kitted out with top-spec 23" Pirellis, and equipped with a sunroof, this is the Urus to pamper yourself with. So off I went on a route comprising very narrow, and rather bumpy, broken tarmac around the pretty Bracciano Lake. And immediately the car impresses. It is quick - make that very quick. And you have to watch yourself as the ease with which it pulls to three digit speeds is admirable. It is also very agile and nimble. And this is what I expected coming in to this drive, and I have to say I am not disappointed at all. The car has different driving modes of course and they're named in Italian of course! I'm not complaining as it all sounds sexier! There's Strada for street or 'regular' road use, Sport for when you want to stiffen things up a bit and get a sharper response, Corsa for the track, with long revs and the one I will use later! Sport and Corsa drop the car's air suspension by 15mm for sportier handling. Then there are three modes that raise the regular ride height by 40mm. There's Terra - Italian for gravel for off-road driving, Sabbia or sand mode, and finally Neve for snow. All of this is housed under a lever called Anima, which is a part of the 'Tamburo' that sits at the base of the central console. It comprises the anima toggle on one side, an 'Ego' toggle on the other, the chunky industrial looking gear shift, and the start stop button which like all Lambos has the red cover you flip open. The Ego lever on the right is named so as it allows you to be your unique self. In a manner of speaking! It basically gets you into individual mode - where you can set the suspension, throttle and steering the way you like, and the car will remember your setting so you don't have to select it again manually the next time. Simply pull down the Ego lever, and let the car do the rest! So you can keep a comfortable ride, and yet let the pipes sing! For instance!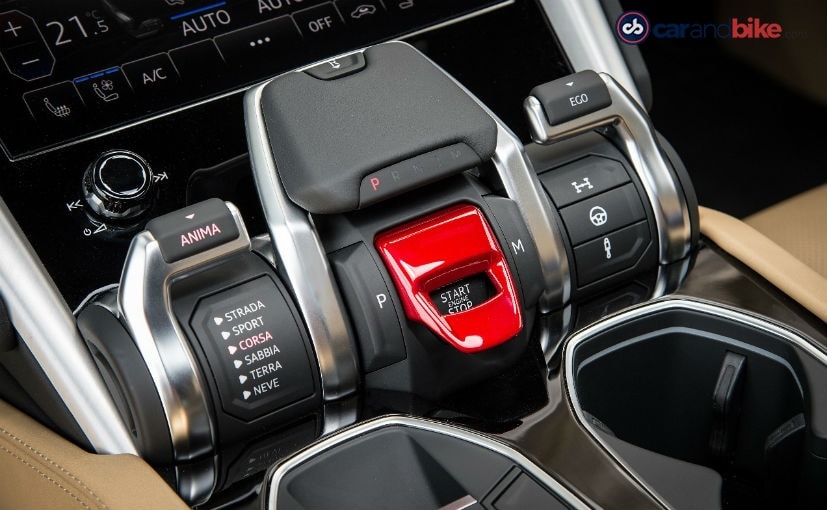 So having driven in Strada and Sport (and sneakily, a brief burst in Corsa mode too), I had tasted blood, and now wanted to jump all-in. So I made my way back to the circuit, and got ready for the track. We were asked to switch cars and now I selected the Giallo Auge (or Vogue Yellow!) that had P Zero tyres and no sunroof (hence lighter, not top heavy). So better suited to the track then. I began with a warm-up in Sport and soon switched to Corsa. And then stayed there. The Lamborghini team had promised everyone 4 laps, but were generous and allowed me to enjoy just a few more. Lucky number 13 to be precise! So yes I got 4 stints on the track, which I greedily and happily accepted. With each lap, you start to think you're getting better because you're going around the track faster and hitting the corners better. But that's when you realise how good the car is. Its not you. It's the car. The Urus will make you feel like a champion racer, because it makes everything so effortless - unlike its big sister the Aventador that does not forgive any mistakes! The way the engineers have been able to hide the car's weight, alter the laws of physics and just allow you pure exhilaration from an SUV on the track is nothing short of unbelievable. If the others call themselves performance SUVs, well they should stop. This is a true performance SUV folks. This is it. Period.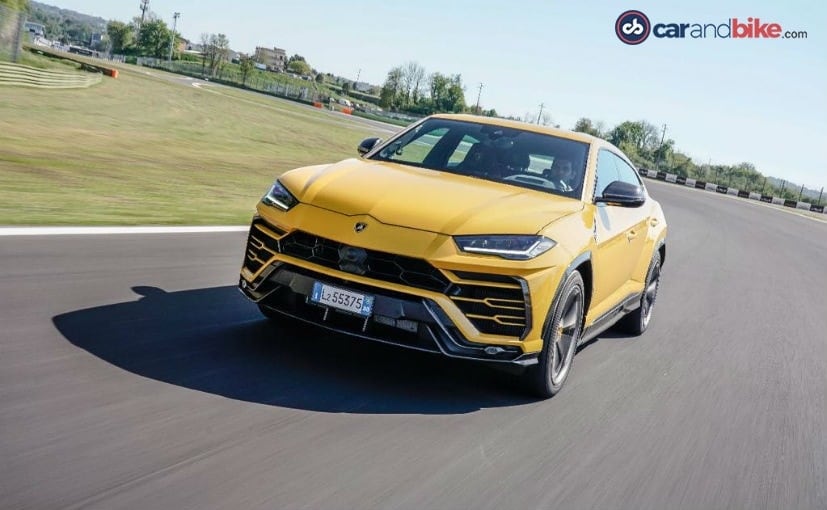 The Urus has four-wheel steering, which turns the rear wheels by either +3 or -3 degrees. So of course at lower speeds they turn opposite to the front tyres, and at higher speeds they turn with them. It helps reduce the wheelbase (virtually speaking of course) by 600mm. Let that sink in. This effectively makes the car's wheelbase feel shorter than the Huracan's! You need to wrestle with the steering at all as a result, and very slight flicks of you wrists will do the job. The car feels like it was born for the track, and hits every turn and will fly through corners faster than you expect it to. And it stays flat, completely belying its height and bulk. Full marks to the company's long-time tyre partner Pirelli as well here. Lamborghini engineers take a bow please. Bellisimo! The car also does not lurch or dip, and uses active roll stability control, which stiffens the outer suspension when entering a corner. The torque vectoring system comprising a centre Torsen diff and active rear diff cuts any understeer. The two systems allows the chassis to stay parallel to the ground and also lets you come out of the corner that much quicker. You simply don't suffer any loss of momentum and hence get across so much quicker. This cuts any worries of a higher centre of gravity too. Yes its time for an encore - another bow please team Automobili Lamborghini. The smile on my face has now broadened to a wide grin. And the on-board go-pro cameras (fixed for my video shoot) are probably making fun of my stupid expression now! But that is how satisfying the car is. Am I comparing it to the super sports siblings? Not at all. But I dare not compare it to any SUVs either. No signor!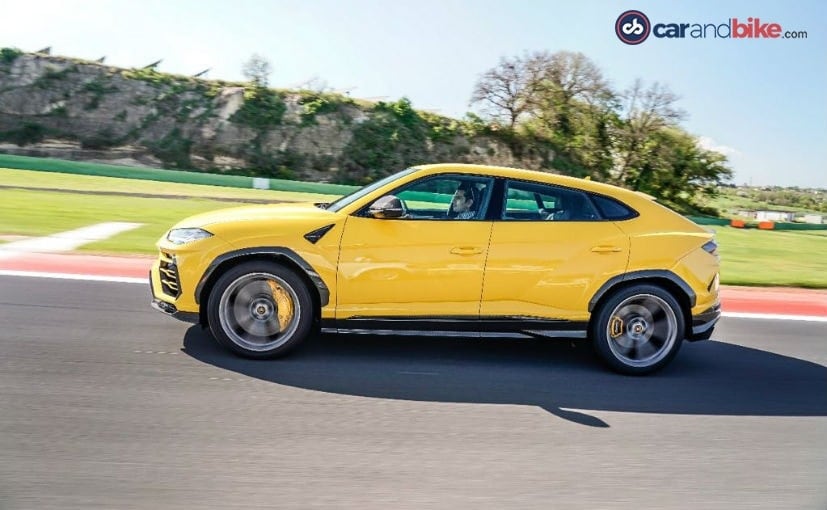 The car suffers no turbo -lag by the way, and I quite like the rumble it emits from its pipes. It's not quite the electric shriek of the Lamborghini V10s or V12s of course but I still like the angry note it puts out. There's no switch though to make the engine louder, and so if you want to hear it roar and rumble, crackle and pop, you have to keep it in Sport or Corsa (which I happily and childishly did even on the streets remember? Now you know why!). The true test of the Urus was always going to be its track going credentials. It passes that litmus test with flying colours - pun very much intended here! Of course I type this with a heavy heart since I know most owners would seldom get to taste that madness, and most of these cars will spend their time on highways or the high-street. Even so, it will do the school drops, supermarket runs and any other everyday activity with ease and aplomb. The car is available in 4 or 5-seater versions. While the 4-seater is the more plush, the 5 becomes more practical. The roofline suggests less headroom at the back, but you will be surprised by how roomy this cabin actually is. The company says the rear seats can comfortably seat someone 6'3" tall. And I spent time in the back while Hormazd drove for a while, and I have to say I was surprised by how much space I had - head, leg and elbow room. Luggage space is also a surprise at 616 litres. Drop the rear seats and get 1596 litres!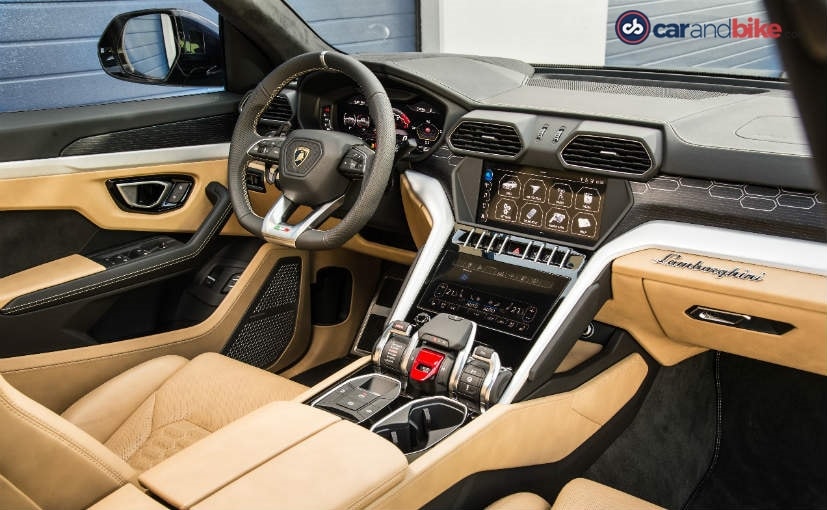 The central console takes inspiration from the LM002's dash as well, but only on form. On technology and amenities it is cutting edge of course - as can be expected. At the front you get the three digital screens (one for the virtual instrument cluster and two touch screens in the central console). They allow you customise the displays and access everything you need. Yes the twin screen infotainment is obviously borrowed from the new Audi A8, and takes the Urus into cutting edge, uber-cool territory straight away, in keeping with the coming trend of touch versus dials and buttons. The graphics are very cool, you get all the guidance and connectivity options you greedy little heart desires, and a great Bang & Olufsen sound system. The interior can be customised as you'd like, and there's ample leather and alcantara to please the connoisseur. You can get massage seats, rear video screens, the sunroof, and many more options. The cars I drove had interior trims ranging from white to tan to black and even a lovely blue leather combo. It's a Lamborghini after all, so beautiful craftsmanship, fine materials and impeccable stitching all around are just a given. And yes you can customise and individualise everything. I was particularly taken with the Bianco Icarus (Icarus white) exterior with the aforementioned blue interior, as well as the Verde Hebe (dark green) exterior with tan interior that I saw when we went to the off-road section.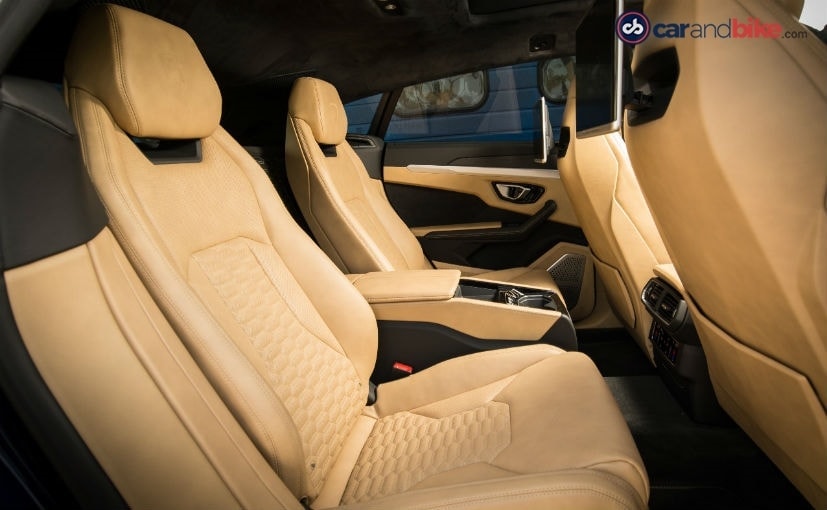 And that then was the last bit of my very fun day with the Urus. The cars in this section were equipped with 22" tyres, and as you must've guessed by now, I was asked to driven in Terra mode. The gravelly and very dusty track was set up to demonstrate how fast the car can go on loose and bumpy surfaces. So it wasn't so much a rock-crawl a la Jeep or Land Rover, but more about getting plumes of dust to billow as the car slid around the muddy corners In short fun! So essentially like a rally stage - and the car performed exactly like it was entering one! But it also told me straight away that the Urus is not vying for top billing on the off-road side as a Range Rover would. Its intent is very clearly to stay on tarmac, be very fast while on it, but also allow you to go off it and stay fast. And that is why the last bit I want to mention is how the car was approached in the first place.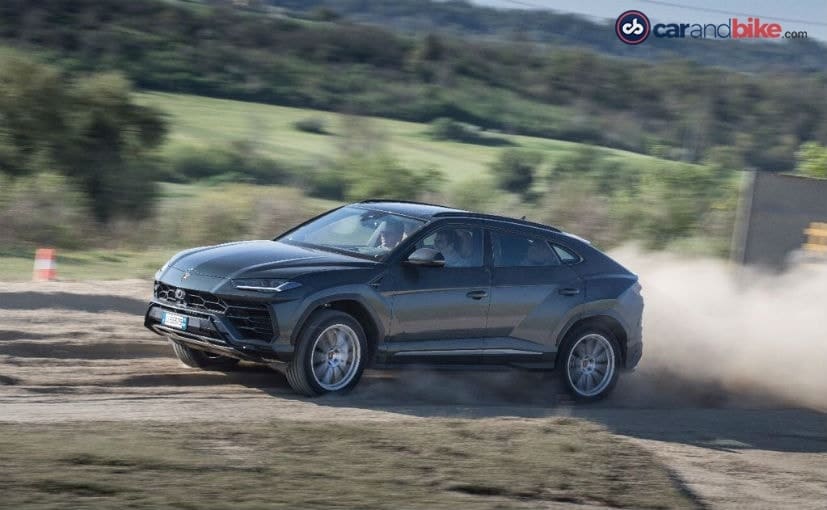 Once Lamborghini had decided 7-8 years ago that going to an SUV model was clear, it started to chart out a course. That meant taking the best of what exists and adding what was needed. And so the final product has the following from the Aventador side: 4-Wheel Drive, 4-Wheel Steering, Active Damping, and the Ego Mode. From the Huracan it takes the Anima, P-Zero Corsa tyre option, Carbon Ceramic Brakes and Lamborghini's Piattaforma Inerziale - a system that governs all car systems at the same time, and helps detect all chassis movements to keep the correct mode engaged effectively. The new bits? The Active Torque Vectoring, Adaptive Air Suspension and Active Anti-Roll Bar - all very SUV characteristics necessary to build the car well, and afford it the right sportive driving character it needed. The car has already been launched in several markets including India (at Rs. 3 Cr) and is sold out everywhere. In fact Lamborghini CEO Stefano Domenicali told me over dinner that the company already has orders that see it through the first 2 years of production - that's approximately 7000 units! They're certainly going to have their hands full making good on those orders, even as Lamborghini sets its sights on next generation supersports cars - which will now definitely have the V12 and V10 engines, but as hybrids, coupled with battery-electric motors too.
The Urus sets a whole new benchmark at the luxury, sports end of the market. The great part is that for the few who can afford to buy one of these - it can be the daily driver, and the weekend hoot - something on Porsche offered in the true sense so far. And while the upcoming Rolls-Royce Cullinan and Bentley Bentayga needn't worry, the Porsche, BMW-M, Mercedes-AMG and Alfa Romeo SUVs should. And who knows - even though Ferrari still swears its recent announcement to finally drop its "will never do an SUV" credo will not result in an SUV as such - it will certainly not just be another FF like car either. In the meanwhile the Urus can enjoy its reign. Because it will reign alright - on everyone else's parade!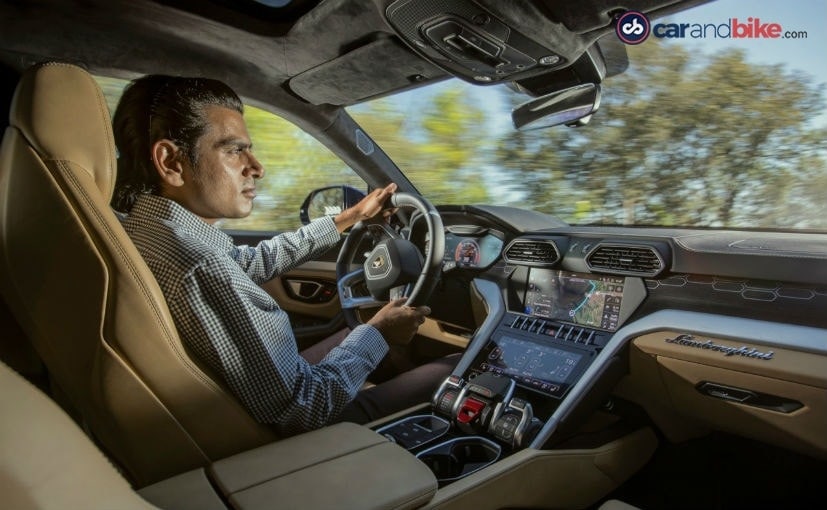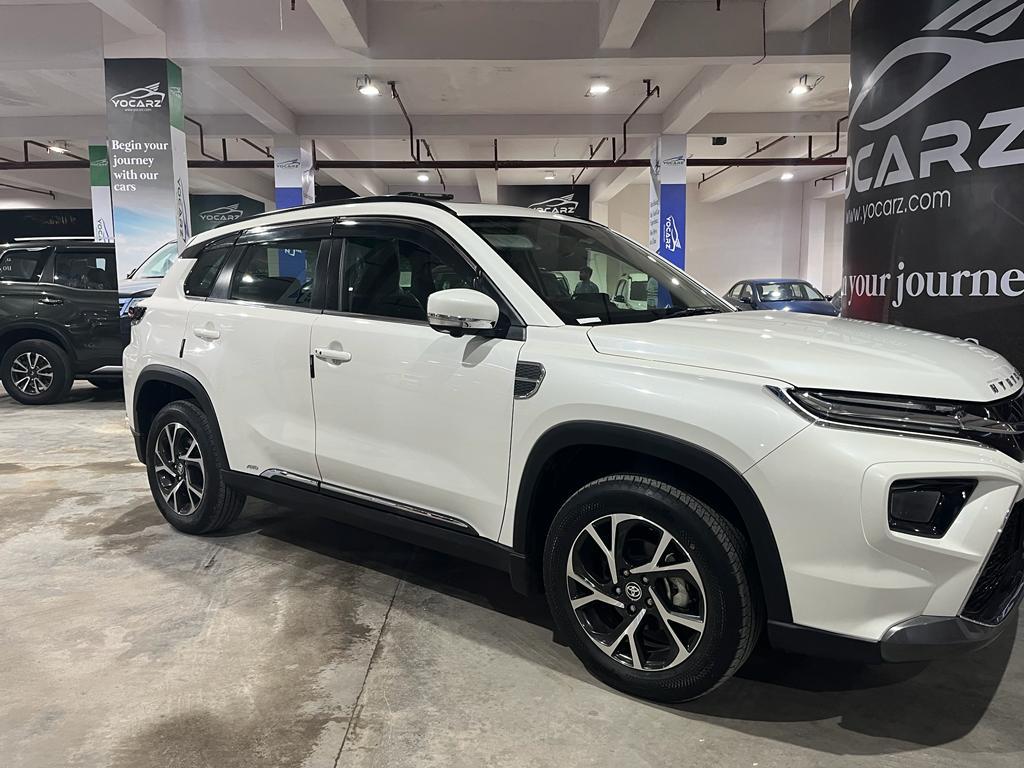 2023 Toyota Urban Cruiser Hyryder
₹ 19.50 L
₹ 43,673/month
Car Choice Exclusif Amberhai, New Delhi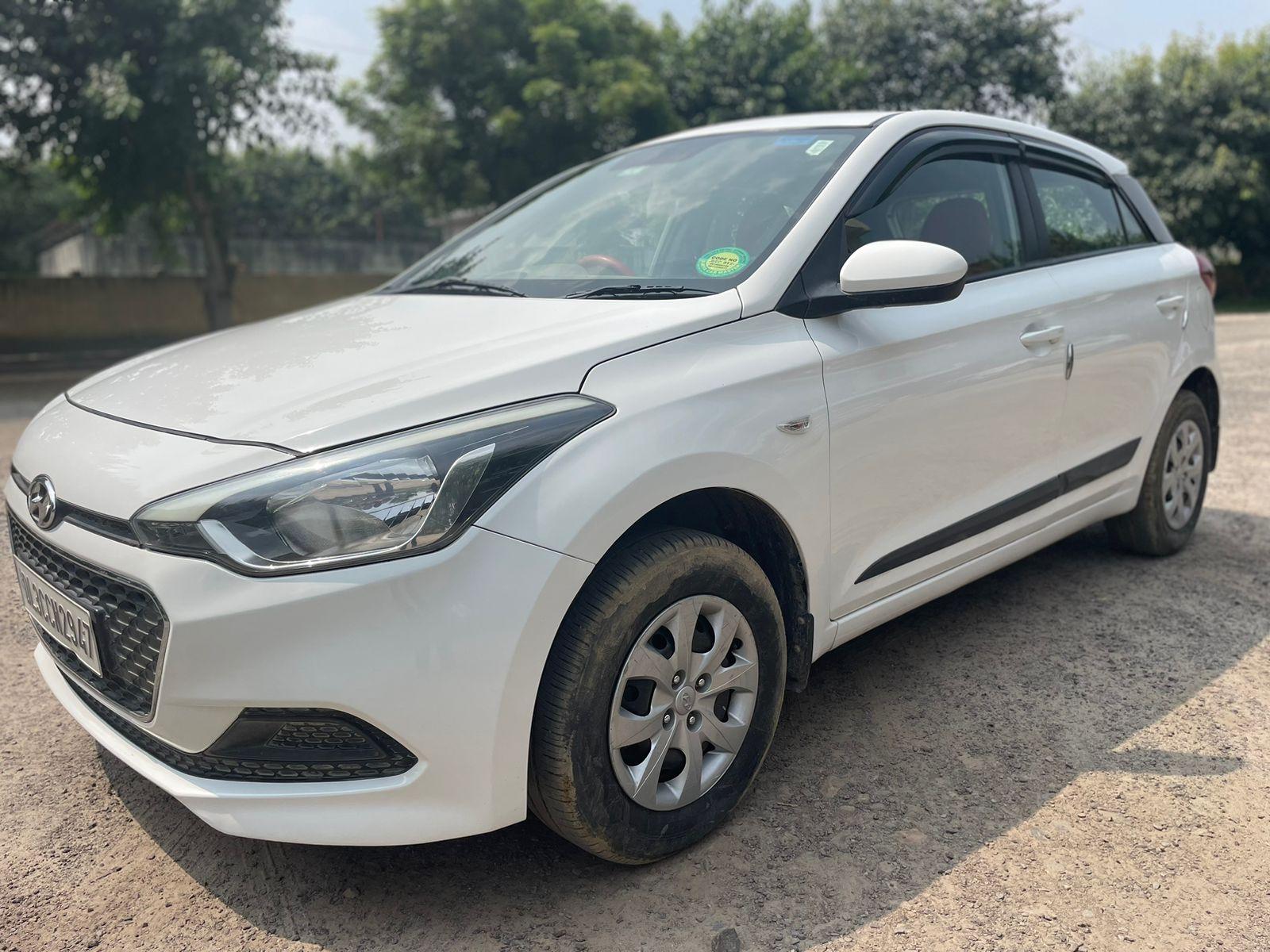 ₹ 5.50 L
₹ 12,318/month
Car Choice Exclusif Amberhai, New Delhi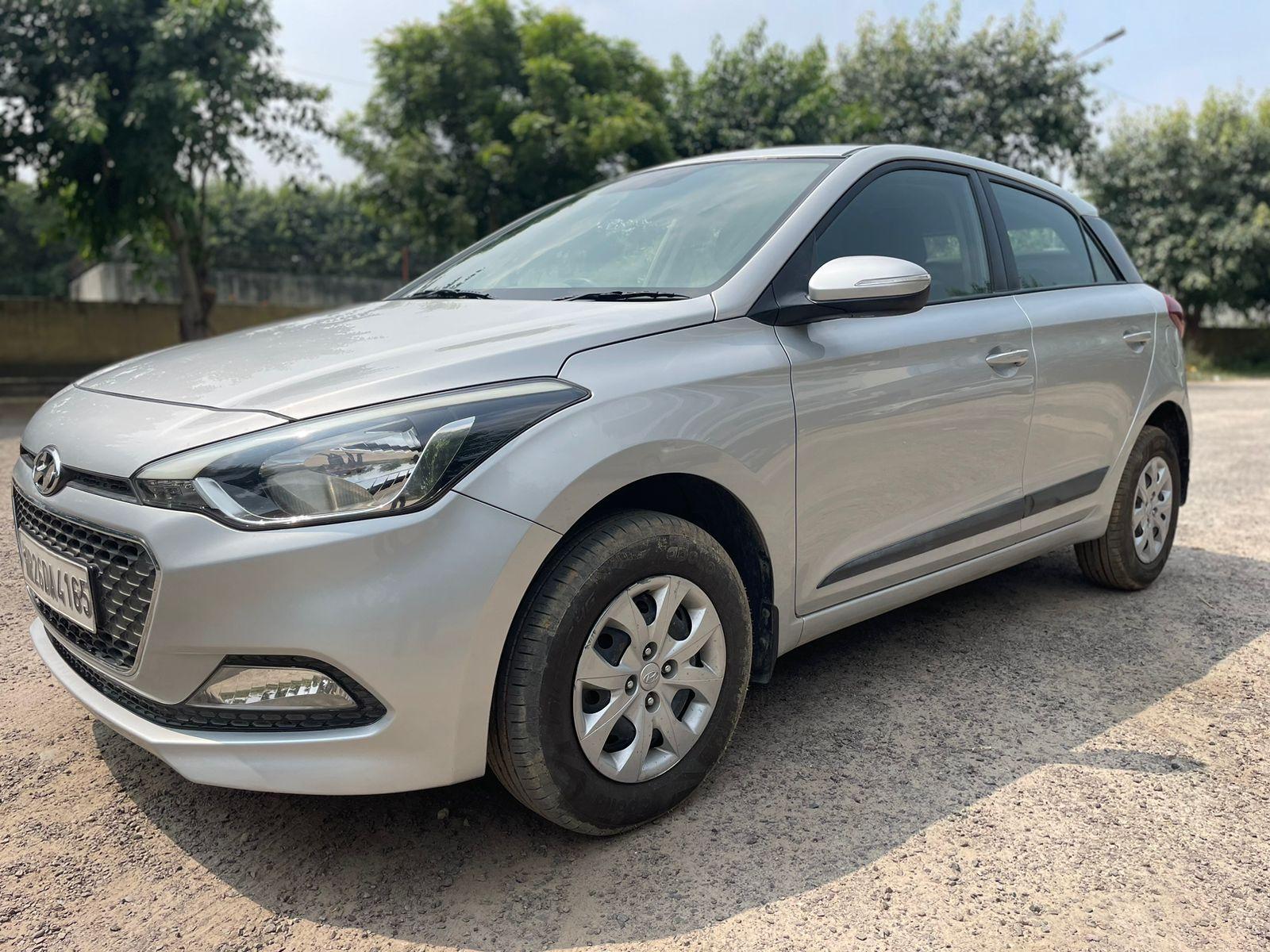 ₹ 5.50 L
₹ 12,318/month
Car Choice Exclusif Amberhai, New Delhi
2017 Maruti Suzuki Baleno
₹ 6.95 L
₹ 15,566/month
Car Choice Exclusif Amberhai, New Delhi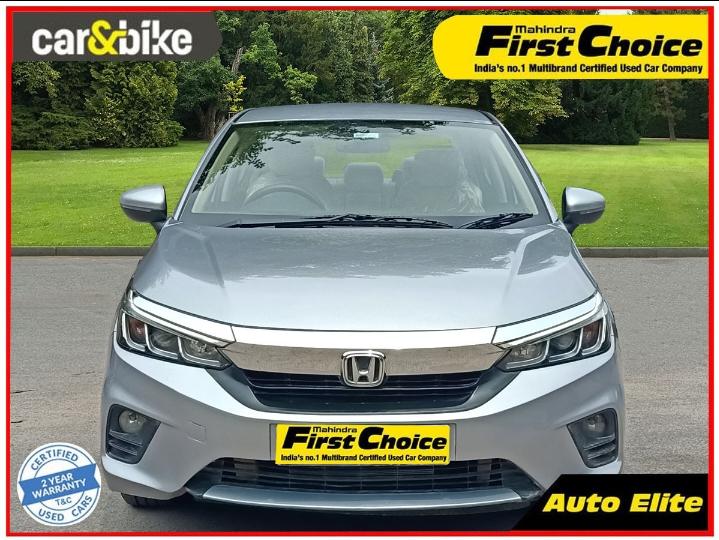 ₹ 10.50 L
₹ 23,516/month
Auto Elite Defence Colony, New Delhi
₹ 12.50 L
₹ 27,996/month
Auto Elite Defence Colony, New Delhi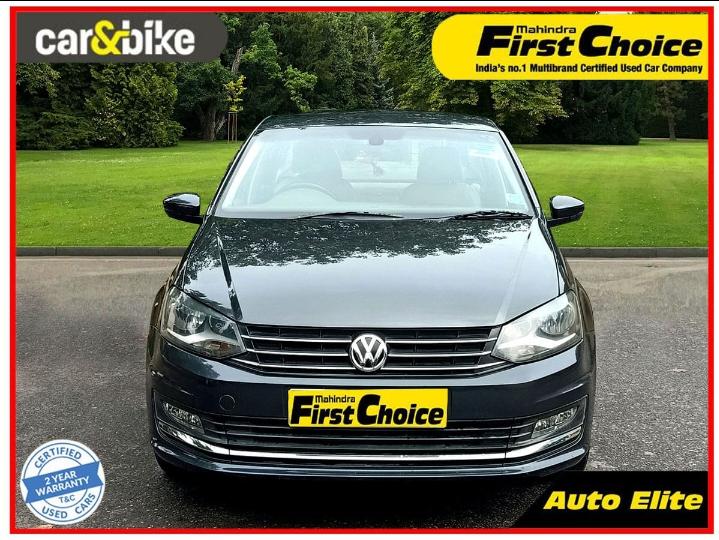 ₹ 6.80 L
₹ 15,230/month
Auto Elite Defence Colony, New Delhi
₹ 7.25 L
₹ 16,237/month
Auto Elite Defence Colony, New Delhi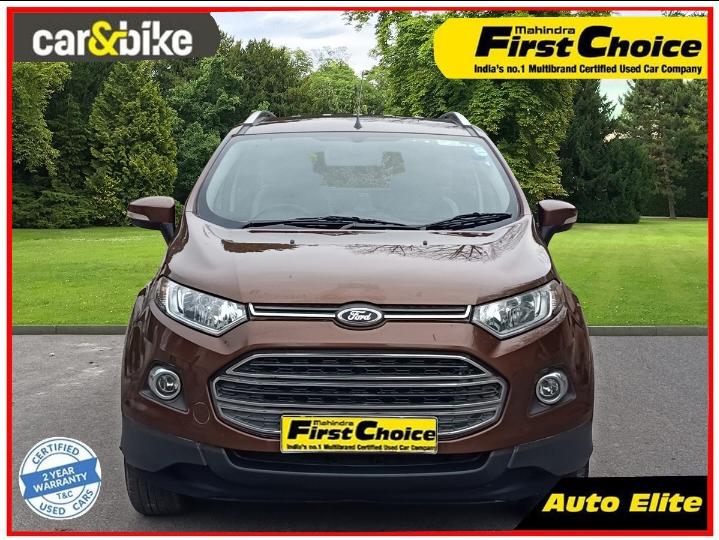 ₹ 6.75 L
₹ 15,118/month
Auto Elite Defence Colony, New Delhi
₹ 4.75 L
₹ 10,638/month
Auto Elite Defence Colony, New Delhi
Popular Lamborghini Models
Consider Exploring
Latest Reviews

Related Articles