Then there's the debate of factory-fitted CNG cars versus retro-fitted CNG cars - a question that often comes up in the mind of any person who is looking to get a CNG car. It could either be a new model with a factory-fitted CNG kit or a retro-fitted CNG kit. We do not endorse the latter option, because a million and one things could go wrong. That is why it is always better to go for a company-fitted CNG car.
Here's what you should check in a company-fitted CNG car:
You should be well aware about how the CNG system has been installed in the car and the components used. Ideally, the mounting of the cylinder and the connecting pipe and pipe joints should be leak-proof and made of stainless steel.
The other important thing is that the wiring harness should be neatly packed, and integrated completely to eliminate any chances of short-circuits. Furthermore, the micro switch which ensures that the engine is completely switched off when CNG refuelling is in process, thereby eliminating the risk of fire.
The next thing that should be kept in mind is the auto switch, which helps the driver to change between CNG and petrol instantly and easily. If you want to drive the car on petrol, just flip the auto switch and vice versa. In factory fitted S-CNG cars, one can easily switch from CNG to petrol when running out of CNG.
You should also look for the NGV (Natural Gas Vehicle) nozzle which assists in safer and faster refuelling of CNG in your car.
Maruti Suzuki knows how to do it right.
Maruti Suzuki offers the S-CNG technology in various models including the big new WagonR.
Maruti Suzuki
offers the S-CNG technology, some of the factory-fitted CNG cars are as following- Maruti Suzuki
Alto 800
,
Alto K10
,
Celerio
, BIG NEW
WagonR
and
Ertiga
. This setup uses interdependent ECUs with intelligent injection for better pickup and reliability, thus affording you the best mileage from a CNG car in India. It also has an anti-corrosion design with anti-corrosion stainless steel component, and high-quality components for a higher overall engine lifespan.
What makes Maruti Suzuki tick as a CNG car manufacturer?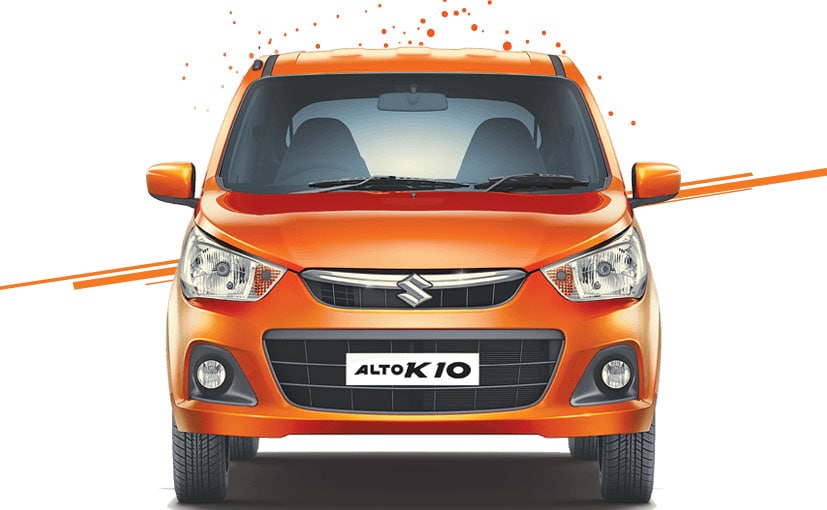 Maruti Suzuki has sold over 4.5 lakh CNG cars in India.
A fact that has been observed and attested over the years, Maruti Suzuki offers some of the best company fitted CNG cars in India. A testament to that fact is that till date, Maruti Suzuki has sold over 4.5 lakh CNG cars in India. The other benefit is that customers get continued warranty and a service network which is unmatched in terms of reach, spanning across the length and breadth of India. Last but not least, S-CNG cars by Maruti Suzuki are thoroughly assessed and crash tested so that safety, durability and reliability are ensured throughout the lifetime of the vehicle. Owing to all these aspects, Maruti Suzuki, without a doubt, manufactures the best CNG cars to buy in India.
Learn more about Maruti Suzuki's S-CNG technology, here.
For the latest auto news and reviews, follow carandbike on Twitter, Facebook, and subscribe to our YouTube channel.