The name for Bentley's latest model, and its first ever SUV comes from the Roque Bentayga rock formation on Spain's Grand Canary Island. The rock stands 1404 metres tall and is one of the most stunning and imposing rock formations in the world.
It was way back in the year 1927 that Ettore Bugatti had scoffed at Walter Owen Bentley's latest creation - the 4 1/2 Litre, and called it the world's fastest truck. While he was intending to be uncharitable, he may have predicted Bentley doing exactly that almost a century later. Well of course I am using the word 'truck' in the American context now, as Bentley has produced what it calls the world's fastest and most powerful SUV. Of course the Mercedes-AMG G65 has 21 more horsepower, but the Bentayga's 600 bhp certainly gets your attention doesn't it?
Now the whole idea of Bentley doing an SUV in the first place was rather a stretch for many. Sure SUVs are what brings the volumes in - just look at Porsche's stunning success with the Cayenne. But does a luxury car brand need to do one? Well Bentley was vindicated on its decision with Lamborghini showing the Urus SUV concept and a Rolls-Royce SUV also now in the making. The other British sedan and sports car specialist Jaguar has also debuted its first SUV, the F-Pace and Aston Martin, Alfa Romeo, Maserati are also following suit. And while Bentley got a lot of stick for its EXP 9F concept SUV from 2012, it went ahead with the programme and finally we have the much prettier Bentayga. It is the car that will allow Bentley to increase its sales one and a half times. And in the context of this niche car maker it is a huge leap forward in volumes and brand terms. Last year Bentley made and sold about 10,000 units of its various sedan and coupé lines. It expects to sell about 5000-5500 Bentaygas every year - enhancing that figure big time as I said.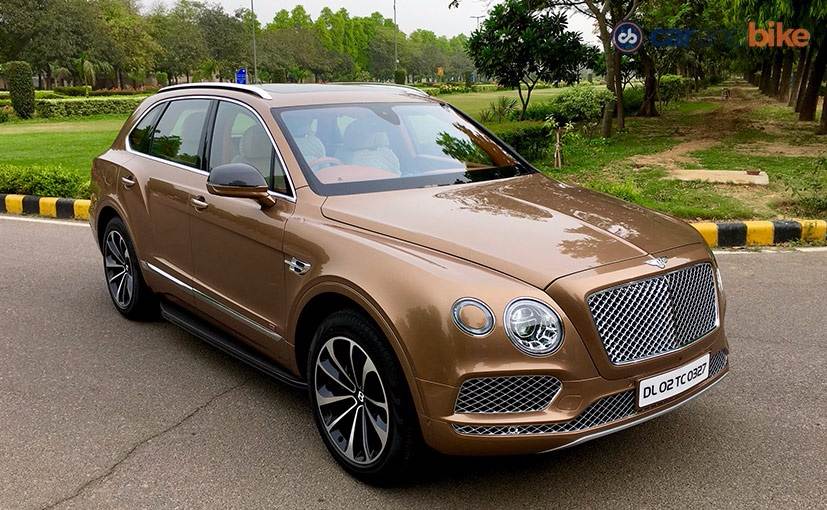 The design of the Bentayga is far less controversial than the EXP 9F, with a more sweptback and sporty appeal. It is closer to the Flying Spur than Mulsanne - which is where the concept had erred in my view. The front grille is quintessential Bentley and impeccably finished in polished chrome. The twin lights look stylish and modern; with the outer light really a daytime running light or DRL ring. This also becomes a character-defining signature for the car - an idea we first saw on the EXP10 Speed 6 concept from Geneva 2015. At the rear the chrome edged taillights are very classic Bentley and offer a nice retro feel.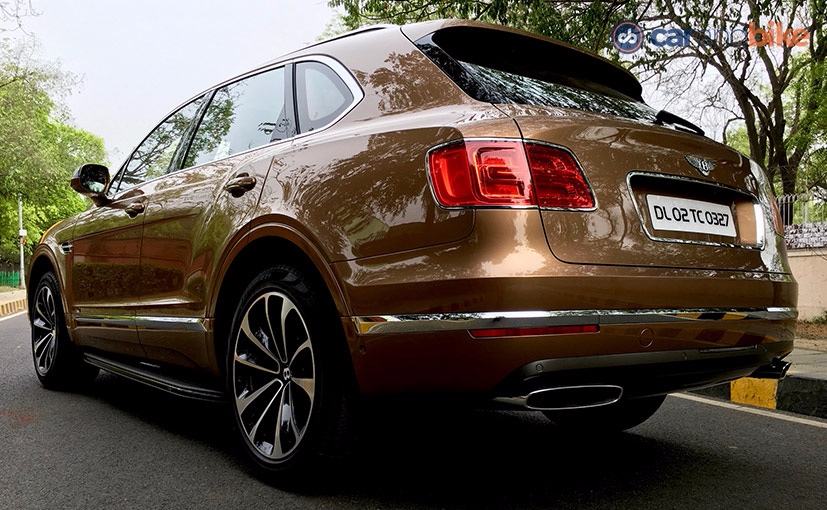 For a true sense of the car's luxury though, you need to step inside the ample cabin. You can opt for a rear bench of a split-seat configuration - which allows recline and massage functions to be built in. There are many other optional features you can get, and Bentley reckons over 90% of Bentaygas sold the world over will be heavily customized with optional equipment and personalised colour and trim. There is a special Breitling clock you can get for the dash that costs € 150,000! It is made of rose or yellow gold and obviously has diamonds encrusted into it! But Breitling's specialist watchmakers take 3 months to make one - so only 4 buyers can possibly get one every year! But don't fret because there are many other ways you could personalise or customise your Bentayga!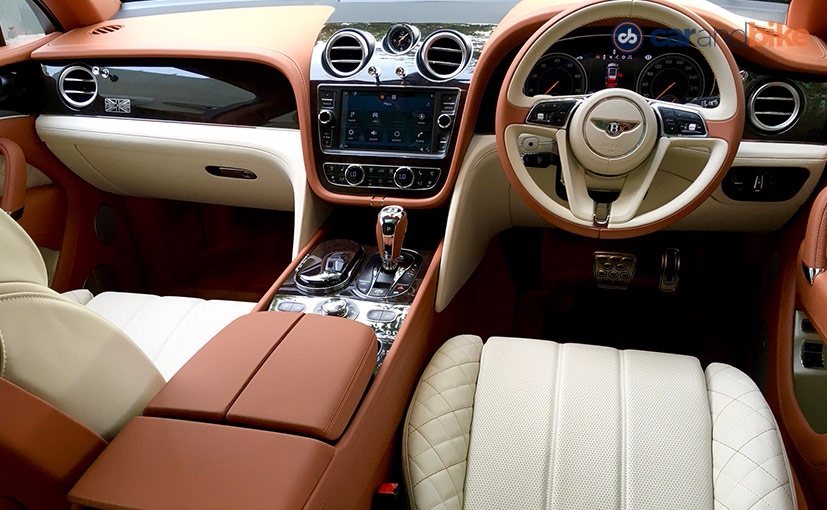 The car has rich quilted leather seats, and leather or fine grain wood everywhere you look. Or there are classically styled chrome bits - including the switches and knobs. The big screen at the centre of the console is loaded with every gadget or camera output you could think of, and there is a panoramic roof of course. You can customise things to suit your tastes right down to the colour of not just the leather, the seats and the steering - but also the seatbelts! There are 14 colour options just for those!

Also Read: Bentley Bentayga Launched in India; Price Starts at ₹ 3.85 Crore
Despite sharing its platform with the 2nd generation Audi Q7 (and the expected 3rd generation of the Porsche Cayenne), Bentley says that 80% of the Bentayga's parts are different. The Bentayga is not for everybody with prices starting from ₹ 3.85 crore (ex-showroom, Delhi). But it isn't just about the price, Bentley will only make so many of them. And India will be allocated just about 4 or 5 a year at best.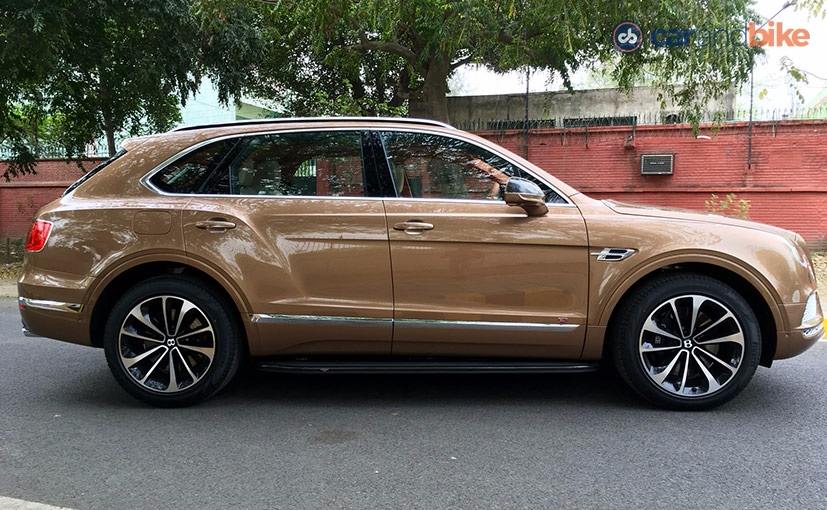 It is a full-size SUV and while it uses aluminium in its construction, it still weighs in at 2422 kgs. Despite that though, it pulls from 0 to 100 kmph in 4.1 seconds. Yes that is fast. And its top speed is a staggering 301 kmph. While I certainly didn't get to test that claim, what I can tell you is that the massive W12 beast under the hood gives you instant response. A gentle tap of the accelerator and the car roars ahead. Of course while you can marvel at that, and also its specifications (5950cc W12, 600 bhp, 900 Nm of torque) I must quickly point out that Bentley did in fact think of the environment too.
The car has cylinder deactivation technology, and so 6 cylinders shut off when not needed. If the car senses you are in city traffic (read low speed) conditions, or cruising a constant speed on a highway, it will shut down 6 cylinders, and gives you a relatively greener engine. This results in a 10% fuel saving over the previous generation W12 from the VW group.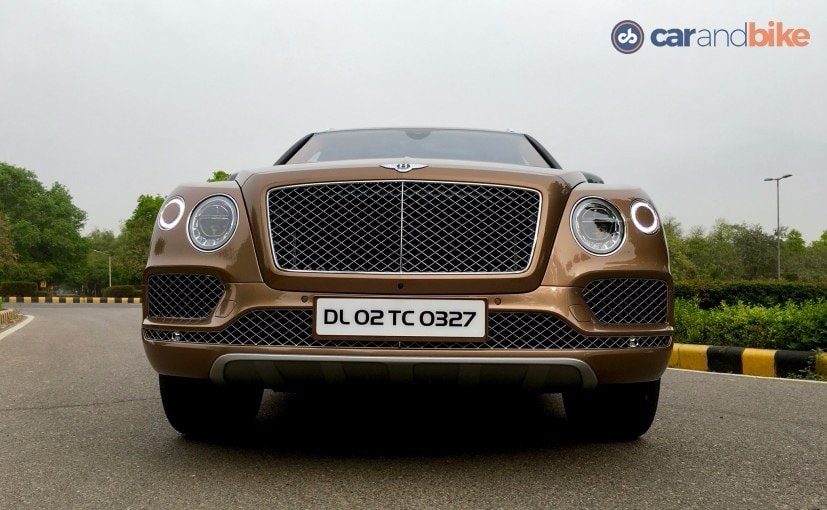 All wheel drive is standard on the Bentayga, and yes the car has the chops to go off road. The car's Bentley Dynamic Ride system allows for controlled high-speed cornering and great body control. There is a new active anti-roll bar that uses a pair of electric actuators. They help the car to soften or stiffen the front and rear bars - pretty innovative. The result is somewhat like Range Rover's torque vectoring system, and it means you can get this beast to get sporty - very sporty on tarmac. The system also kicks in when you go off the road though, with maximum wheel articulation. Range Rover started it and so now it is almost customary for all proper off-road types to offer a rotary dial with various settings - dirt and gravel, snow and grass, sand, etc. The car's suspension can be raised for higher ground clearance too.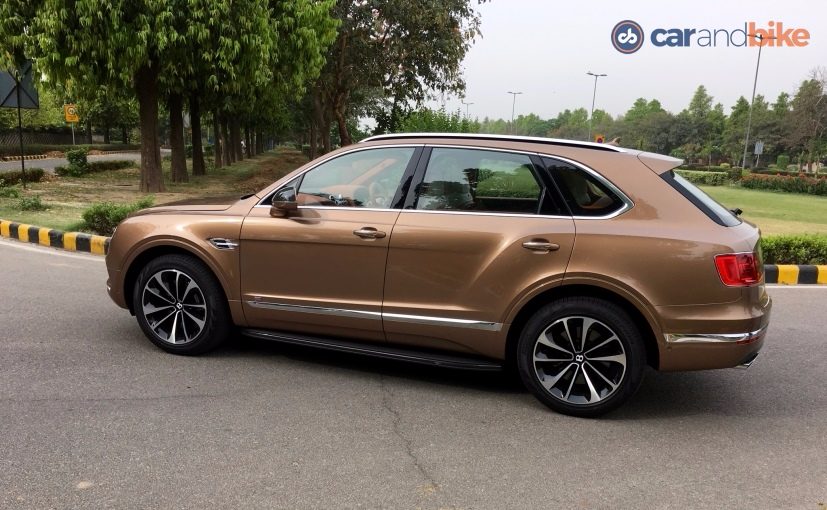 On the road is where the Bentayga will spend most of its time, and is therefore meant to be a driver's car too. In the Indian context the buyer will be firmly ensconced in the back seat. But before I tell you how luxurious that is, let me just say that the car is a hoot on the road. It is quick, it is agile, and its performance belies its size. The steering is a bit soft for my liking, but the 8-speed ZF gearbox responds well, and yes you can use paddles to change gears too. I drove the car in the capital, and I have to say the Bentayga was totally at home in Lutyen's Delhi. Along with South Bombay and a few other highbrow addresses around the country is where you will find one anyway. I have to say it maneuvered in and out of traffic and handled itself admirably well down the crowded roads or the grand boulevards Delhi has to offer.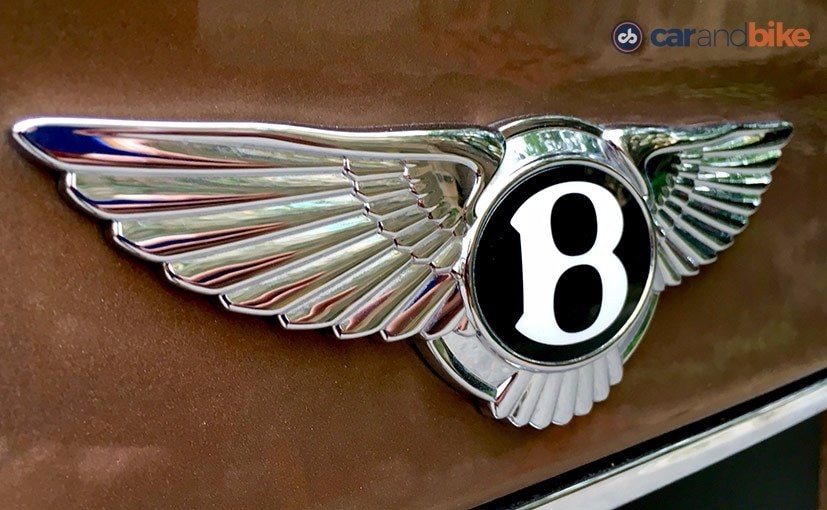 The initial batch of cars sold in India will include some 'First Edition' cars being sold the world over. That's the first 608 Bentaygas made in the first year of production. The number 608 indicates the W12 engine's output in PS terms. So if you want a Bentayga, get your chequebook and Mont Blanc pen ready. And if you want the First Edition car, well then all I can say is get your chequebook, that pen, and race across to the Bentley showroom in your Vantage or Panamera quickly!
0 Comments
For the latest auto news and reviews, follow carandbike.com on Twitter, Facebook, and subscribe to our YouTube channel.