Anything I say about the powerhouse brand - Maruti Suzuki Swift - is possibly something you already know. A phenomenal best seller, this is the car that allowed Indian buyers to begin their graduation from the basic hatch to an increasingly premium one. It was that stepping stone between those realms. Add to that the fact that it is also sporty, fun, retro cute and good value - and hey it's a winner. But a lot has changed since the first Maruti Suzuki Swift arrived in 2005, and 12 years down the line we are more than ready for the 3rd generation car - one that claims to be even more relevant, and even more Swift at the same time. And finally I can say that it is arriving in weeks, not months! And so let me tell you I am not just lucky to get my hands on it, but my first experience with the 3rd generation Suzuki Swift sees me get very lucky! And that is because I have not one, but two Swifts to play with - one in fiery yellow and one in sexy blue. And yes - they are the Sport and hybrid variants respectively. So two ends of the spectrum really - from the very practical to the very fun. The Hybrid, though, is more akin to the regular model we are getting at the start.
Also Read: 2018 Maruti Suzuki Swift Review
5.19 Lakh *
On Road Price (New Delhi)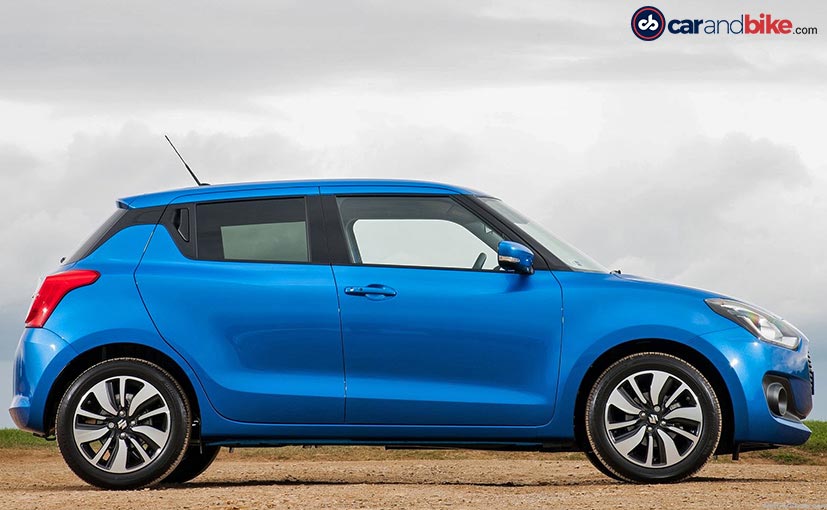 The Suzuki Swift is as compact as before and it's shorter than 10mm compared to the previous model
The 3rd generation car is every bit the Swift to look at, and yet you instantly know it is all new - unlike the 2nd gen which really did look more like a facelift than an all-new car. The face is bold, modern, and even though that gaping grille takes away from the cuteness of the car, it is distinctly new. It will naturally remind you of the new Dzire too, since of course it shares its platform and underpinnings with that car - and lot of its skin too. But the more upright A-pillar and its muscular haunches lend it that typical 'Swiftness' you'd look for - something the Dzire no longer has. The hatch has grown marginally over the previous one. It has a 50mm longer wheelbase, though overall the car is shorter by 10mm - making it taut and very edgy looking. We have already brought you the first drive of the 3rd gen car a few months back, since the new Swift has already made its European debut earlier this year.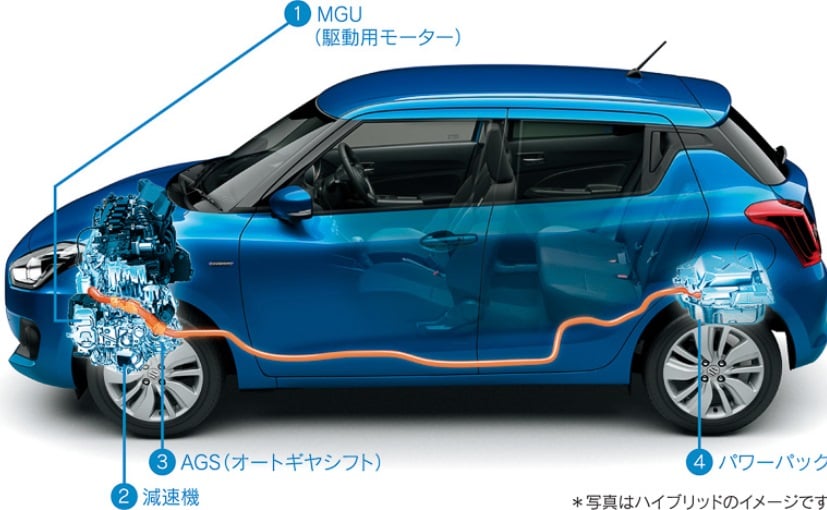 The 86 bhp petrol engine is mated to a 10kW electric motor on the Swift Hybrid
The hybrid uses the same K-series petrol engine that we have been oh so used to. It puts out 86 bhp and is mated with a 10 kW electric motor. The gearbox is a 5 speed AMT and there are two variants - with and without paddle shift. Claimed mileage on the hybrid is 32 kmpl. The car doesn't feel very different with that battery pack on board, nor is its boot space compromised too much. The instant feel you do get of how the handling has been improved over the last car, with the Swift now feeling more sure and a tad more planted, despite maintaining its footprint more or less.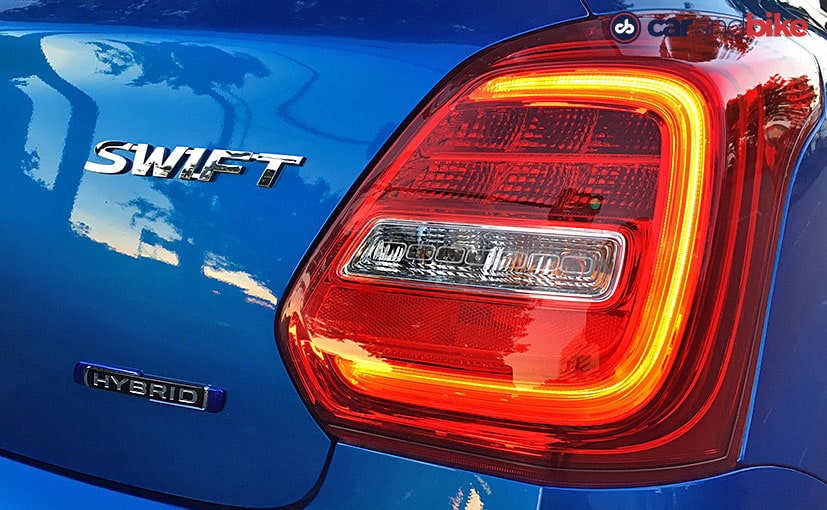 The hybrid system on the Suzuki Swift is ideal for urban conditions
I am driving the Swift in Tokyo's Odaiba area - which is a relatively new development. The advantage of this concrete jungle though is that there's plenty of space on the wide roads, and not too much traffic. As I started driving the car, it moved effortlessly and oh-so-silently. And almost immediately as the petrol engine kicks in, I come to a halt at a traffic light, and the hybrid system takes over, switching straight back to battery power and the IC engine shuts off. Now, does it feel different from driving the regular Swift? Of course it's different because it's a hybrid, it has a different characteristic to begin with, and it also feels a little bit heavier because of the battery pack on board. What's nice though is it doesn't change the driving characteristic too much. So it doesn't feel like a weird electric car! It feels like a regular car, it's got a little dynamic sporty appeal to it, which is great, as that's very Swift!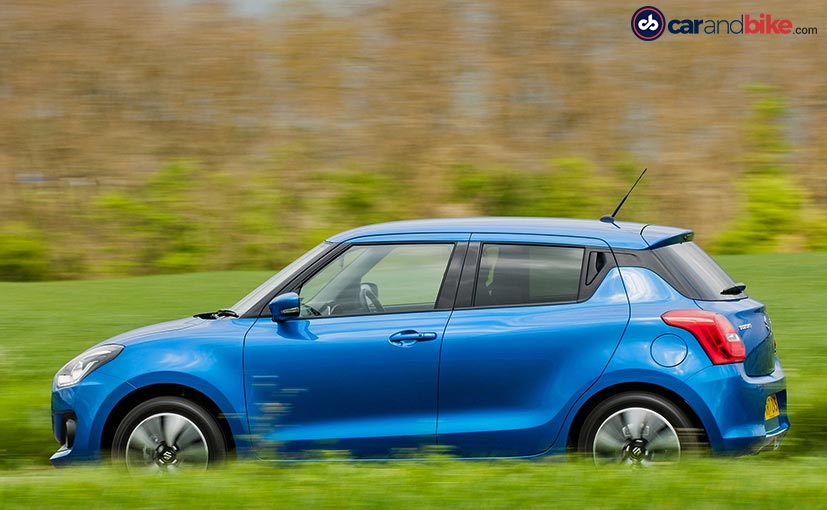 The Swift hybrid - like all hybrids - moves seamlessly from electric to petrol power.
So will the hybrid come to India for sure? There is going to be some form of hybrid being offered on this model line to us. And what's more, given Suzuki's electric push, don't be too surprised to find that the first electric model in 2020 may well be on this platform too. Excited? Wait - the real excitement is yet to come. Read on! In my opinion, the hybrid Swift becomes really relevant in the context of a city car, because there are many kilometres of relatively slower driving. And yes that is also now increasingly true of the Indian context!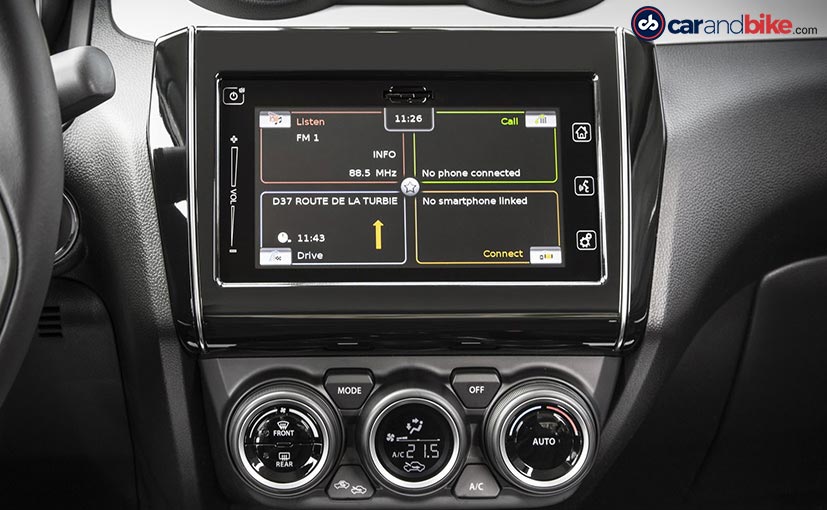 The Swift hybrid - like all hybrids - moves seamlessly from electric to petrol power. It is nice when the car glides along silently in pure EV mode, and there is an EV indicator light telling me that I was just using battery power alone, and the internal combustion engine is switched off. So of course it gets more efficient, and it is also a good way to get people to start to switch over to a greener concept of driving. So despite what our government thinks, hybrids are still the smarter way to transition to pure electric. Now the Japanese hybrid model of the Swift may not be exactly be what we end up getting in our market. Having said that, we will likely get some hybrid model for sure. And that gets interesting doesn't it?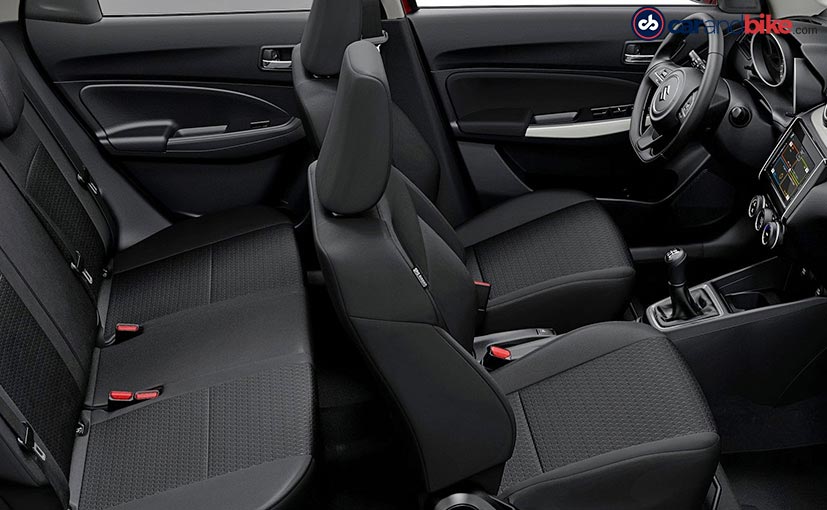 0 Comments
But what is great over previous generations of this car is that this time, not only is the Indian market being considered ready for the hybrids and electrics but also the sporty and powerful. You can read my review of the brand new Swift Sport - that just made its world debut at Frankfurt a few weeks ago, here.
For the latest auto news and reviews, follow carandbike on Twitter, Facebook, and subscribe to our YouTube channel.