The new Honda Cliq is Honda Motorcycle and Scooter India's newest and least expensive scooter. Yes, it's another product in the Honda stable that intends to extend the stupendous sales success the Honda Activa has enjoyed since its launch 16 years ago. Today, the Honda Activa is not only the largest selling scooter in India, but it's also the largest selling two-wheeler, inching out the popular favourite, Hero Splendor from that podium. And now, Honda wants to extend that success with another scooter based on the legendary Honda Activa.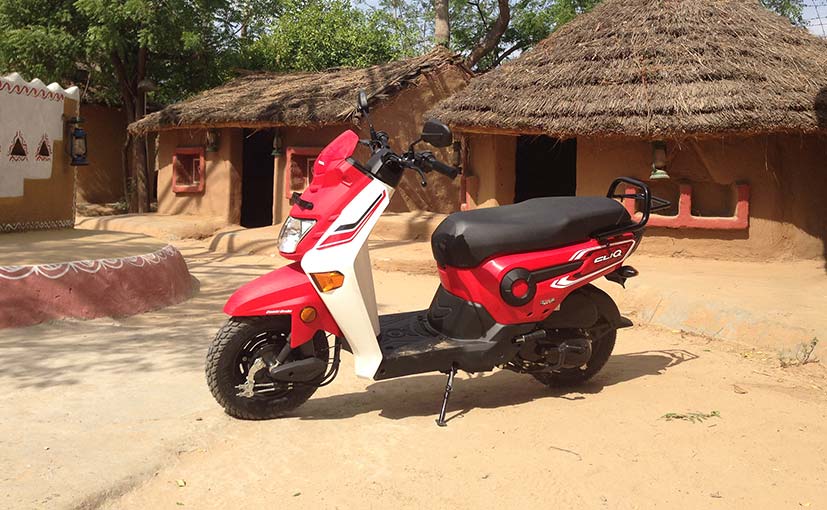 The Honda Cliq scooter (yes, it's been described as a scooter, unlike the Honda Navi) is actually an extension of the Activa range and launched at a very attractive price of ₹ 42,499. In a way, the new Honda Cliq has no real competition in the scooter space, and even Honda says the Cliq's competition really is the 100-110 cc commuter motorcycle space. Now there are quite a few things about the Honda Cliq which are unique, as well as already existent in other Honda scooters, and our first ride experience didn't really reveal anything significantly different from the Activa.
It is a new scooter, yes, with a new name, but shares the same basic platform as the Activa - same engine, same suspension, same brakes and shares many components with Honda's other scooter models, all under the Activa platform. In a way, you could say it's a 'scooter' version of the Honda Navi, and the quirky design on the side panels certainly point to the Navi's origins. But unlike the Navi, the Cliq is targeted at the rural market, with utility and ease of use in mind. So, it gets block pattern, off-road, on-road tyres for better traction and gets an optional luggage carrier as well as optional footboard mounted luggage box.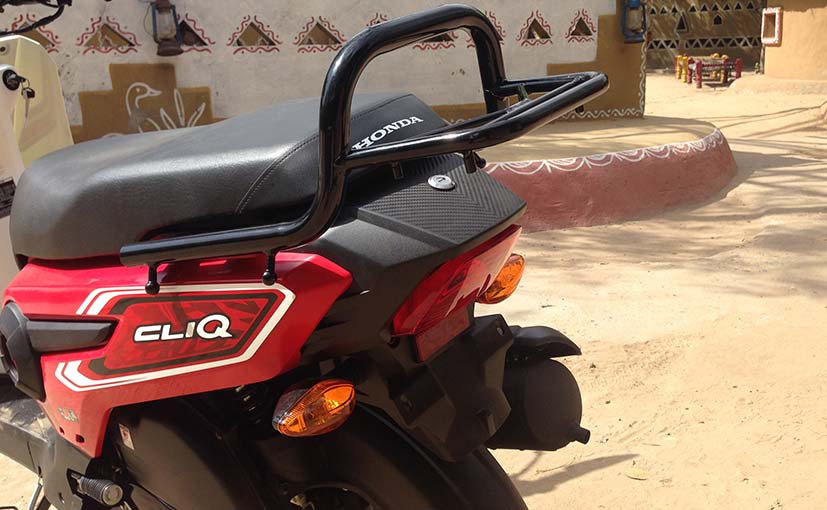 But it's not an easy task cut out for the Cliq, because, so far, in rural India, scooters have not had the kind of success they enjoyed in urban areas. So, unlike in cities and towns, where scooters have become quite the rage due to their convenience and ease of use, rural India is still mainly a motorcycle bastion. And understandably so; with large spoked wheels, rugged components and frugal engines, the 100-110 cc motorcycles are still the first preferred mode of transportation in rural India.
So, what does the Honda Cliq have to make the rural and semi-urban population warm up to scooters? Sure, there are a few factors in favour of Honda's strategy. Infrastructure and roads in rural areas have improved to a great extent over the past few years, and are expected to continue to do so. Compared to a motorcycle, a scooter offers a lot of utility - underseat storage, footboard space, and a broad and long seat with room for an entire family. An automatic transmission only makes things simpler for ease of use.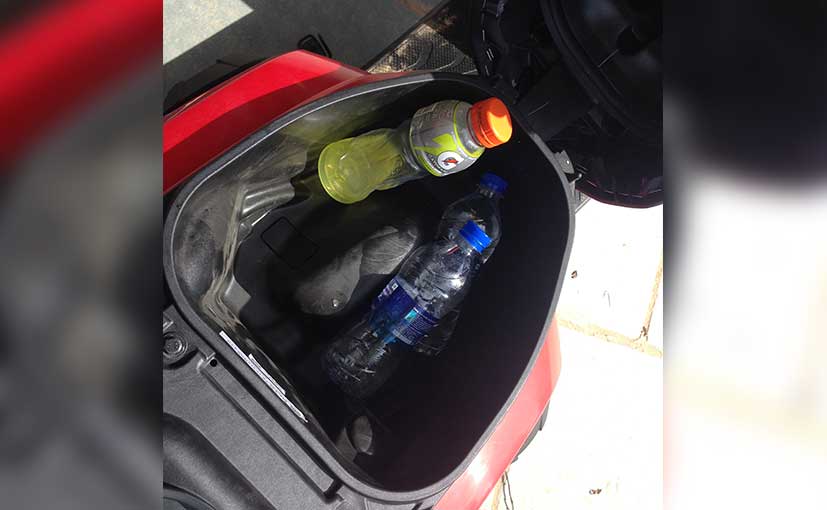 Fourteen litres of underseat storage space is decent, but isn't really best in class, when some of the competition boasts of 19 litres of storage, and the footboard doesn't have enough room or several utility hooks to hang a grocery bag or two. The Honda Cliq has also been described as a people mover as well as goods carrier, but load carrying capacity remains the same as the Activa. Even the suspension is the same, without getting any changes or to make it sturdier for additional load.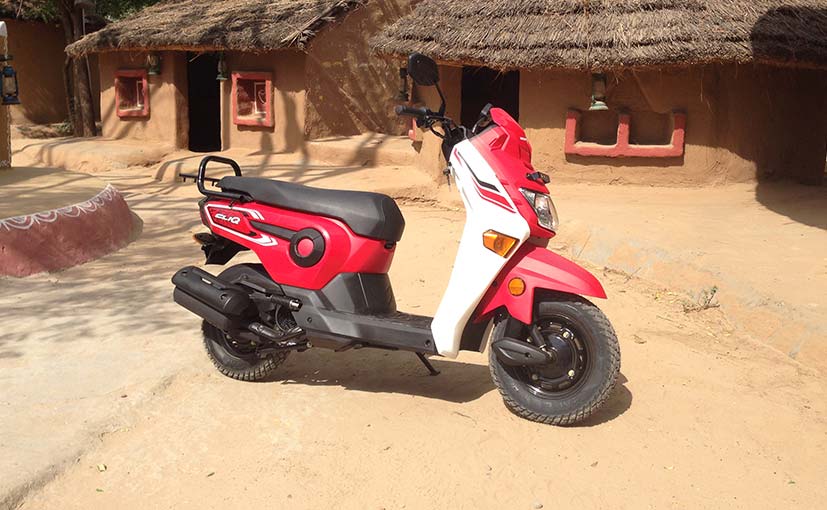 0 Comments
Lastly, the fuel tank is smaller than the Activa, with just 3.5 litres of capacity. Even if real world fuel consumption is close to the 60 kmpl claimed by Honda, it still will require more frequent trips to the fuel station than a motorcycle. This may not be a deal breaker, but it will definitely irk the rural Indian who may have to travel several kilometres to the nearest fuel station. Yes, for those living close to highways or semi-urban areas, it may not make much of a difference. But if you look primarily at the economic factor, there are several two-wheeler products in the market which still offer a lower sticker price, yet better fuel economy. So far, the new Honda Cliq is available only in Rajasthan, and HMSI intends to make it available across India only by the beginning of the festive season. It may have a quirky design, and boast of utility, and it's early days yet, but replicating the success of the Activa may well need a lot more than what the Honda Cliq offers.
For the latest auto news and reviews, follow carandbike on Twitter, Facebook, and subscribe to our YouTube channel.