Yamaha has reportedly bought patents to Norwegian company Brudeli Tech Holding's leaning three-wheelers, the Brudeli 654L and 625L. The history of the Norwegian company Brudeli Tech Holding AS goes all the way back to 2001 and the concept vehicle was unveiled at the EICMA 2005 at a time before this new and growing market of leaning vehicles with two wheels in the front was established. Following the unveil of Yamaha's leaning three-wheeler Niken, the purchase of yet another patent for a leaning three-wheeler means Yamaha is serious about this segment of motorcycles.
"I see this as an incredible honour that Yamaha have decided to acquire this technology that we started to develop here in Norway" says Geir Brudeli inventor and owner of Brudeli Tech Holding AS. He also states that: "Knowing the competence, knowledge and passion of Yamaha it will be exciting to see their future products."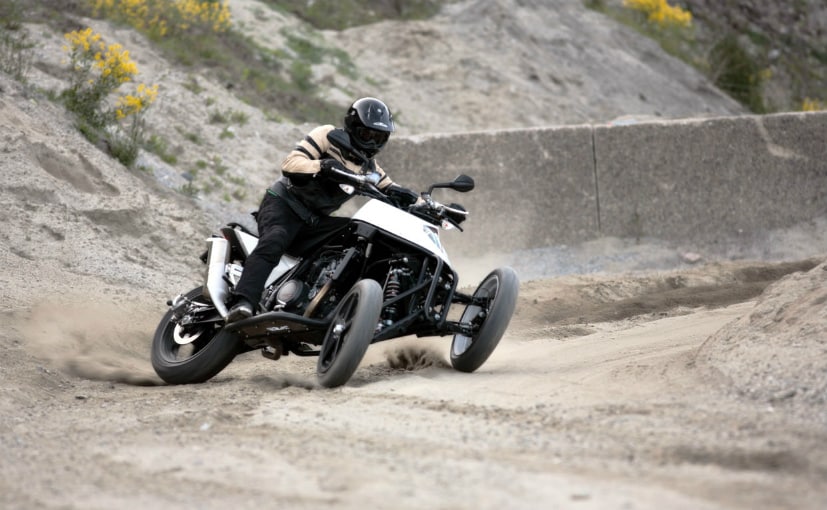 Also Read: Yamaha Niken Leaning Three-Wheeler Unveiled
Like the Yamaha Niken, the Brudeli leaning three-wheeled motorcycles can help the rider lean 45 degrees into a corner with a level of control far superior to a normal motorcycle. The first Brudeli 654L was based on a KTM 690 Supermoto, retaining the engine, gearbox, exposed swingarm, rear wheel, seat and headlight. With Yamaha acquiring the patents, it still remains to be seen what the Japanese giant intends to develop in this area after acquiring the patents. The Brudeli Leanster's suspension is 100 per cent mechanical and is said to be built 'with the goal to boost the motorcycle experience'.
0 Comments
Since 2010, a major part of the day to day business have also been to provide mechanical and mechatronic design consultant services to a major automotive system supplier. The 625L and 654L have been in the making for nearly a decade, with only one full-time employee, the company's founder Geir Brudeli. The company collaborates with a network of experts and suppliers that contribute in system deliveries. With Yamaha showing keen interest in the Brudeli products, it seems the next new revolution in the motorcycle world will definitely involve not two, but three wheels!
For the latest auto news and reviews, follow carandbike.com on Twitter, Facebook, and subscribe to our YouTube channel.