It was in February this year that Mercedes-Benz revealed the fourth generation of the A-Class and of course we've been wondering when it'll make its way to India. While we hoped and prayed that the car come to India this year, it looks like, that's not going to happen. In an exclusive interview with Roland Folger, MD and CEO, Mercedes-Benz India, he made it very clear by saying, "Oh of course, the A-Class is coming to India and we are considering it for the market but it will definitely not come to India this year,"
So of course, 2019 is when the new-gen A-Class will make its way to India and we're sure we'll get t drive it before that; probably this year itself. The A-Class is an important product offering for the German luxury car maker. It is not only its most affordable offering in the global market but also generally debuts new technology which then transcends through the whole range. And with the new 4th Generation A-Class, Mercedes-Benz has done just that in terms of it being the first product offering to feature the all new user interface from Mercedes-Benz, the MBUX. The new Mercedes-Benz A-Class also gets a completely new interior that looks much nicer than the last generation - a tall order especially considering the fact that the last generation A-Class was a pretty car both in terms of exterior and interior design.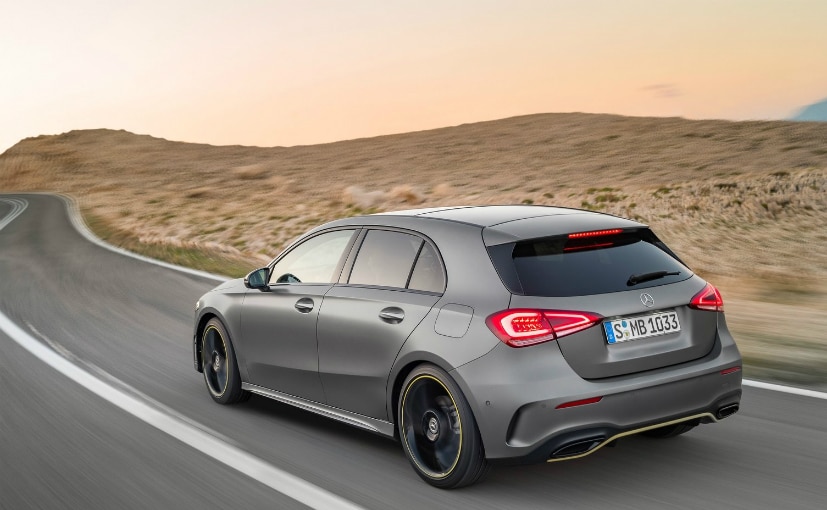 While we waited for the last generation to be locally produced, we are certainly hoping that the fourth generation A-Class will be. Roland Folger said, "We would naturally like the A-Class to be locally built, which is a given, because we want to try it out especially in this segment, that is otherwise very difficult for us to reach which is the lower hatches, and we actually want to change the way the Mercedes-Benz brand is viewed. The combination of engines that we have seen at the Geneva Motorshow also works for India and is very favourable."
0 Comments
In terms of engines, the new A-Class (globally) will be offered with a new 1.4-litre 4-cylinder turbocharged engine which will make close to 160 bhp of peak power and be mated to a 7-speed dual clutch gearbox. The other new engine will be a more powerful 2-litre, 4-cylinder, turbocharged engine which makes over 220 bhp of peak power and 350 Nm of peak torque. There will also be a new 1.5-litre diesel engine as the entry level model offering 115 bhp of power power and 260 Nm of peak torque. This engine will also be mated to a 7-speed dual clutch gearbox.
For the latest auto news and reviews, follow carandbike.com on Twitter, Facebook, and subscribe to our YouTube channel.