Sales Figures News
It's not only sales that have been impacted because of the coronavirus crisis; Mercedes-Benzs' production too has taken a hit
Tata Motors has released the Group's wholesales numbers for the first quarter of Financial Year 2020-21. In the quarter that ended with June 30, 2020, Tata Motors Group's global wholesales stood...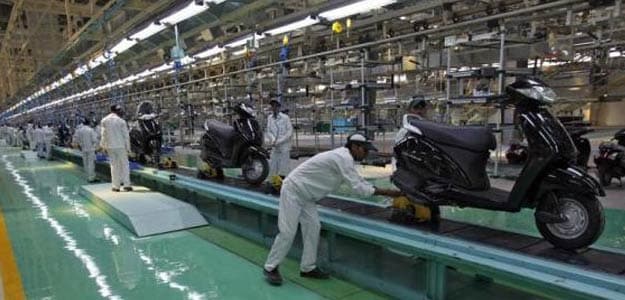 According to a media report, Honda Motorcycles and Scooter India (HMSI) has deferred commissioning of a third assembly line due to slowdown in demand.
The brand however, has reported record sales for the month of June, despite global challenges from the COVID-19 pandemic.
China sales for the second quarter climbed to 158,589 units, Ford said in a statement, attributing the rise to a stronger vehicle lineup including new sport-utility vehicles and locally-made...
Sonalika Tractors today announced that it has registered its highest ever domestic sales of 13,691 tractors in June 2020, thus registering a growth of 55 per cent year on year. Including exports,...
The lions share of the sales were of course of the Seltos with the company selling 7114 units while 161 Carnivals were sold in June 2020.
The Hyundai Creta became the bestselling car in the country, and it was the first time that a Maruti Suzuki car had been dethroned. However, come May, Maruti Suzuki came back strongly with sales...
The coronavirus pandemic has seen unlikely chart toppers in the month of June. The Alto is back to winning ways followed closely by the Hyundai Creta and the Kia Seltos
Bajaj Auto has officially come out with its monthly sales numbers for June 2020. Last month, the Pune-based automaker's total sales stood at 2,78,097 units, as against the 1,27,128 units the...