Sales Figures News
Honda 2Wheelers India transitioned to new norms with the Activa 125 in September last year and the 11 lakh BS6 vehicle sales milestone has been achieved in a period of nine months.
In India the Group sales fell 28.7 per cent in a market that was down 49.4%. Renault reached a market share of 2.8 per cent up by 0.8 per cent.
SIAM has projected a de-growth outlook of anywhere between 25 per cent - 45 per cent for FY2021 and cannot see the situation recovering anytime soon. This will also take a toll on further...
The circumstances have been rather deterrent for the India auto industry for almost a couple of years now. The industry has been gripped by the prolonged slowdown for over a year and then the...
Hyundai India has received over 40,000 bookings for the Hyundai Creta since its launch in March this year.
Automakers in India have reported that post the lockdown they have witnessed a healthier bounce back in the rural and tier 2 markets as compared to the urban and metros.
It's not only sales that have been impacted because of the coronavirus crisis; Mercedes-Benzs' production too has taken a hit
Tata Motors has released the Group's wholesales numbers for the first quarter of Financial Year 2020-21. In the quarter that ended with June 30, 2020, Tata Motors Group's global wholesales stood...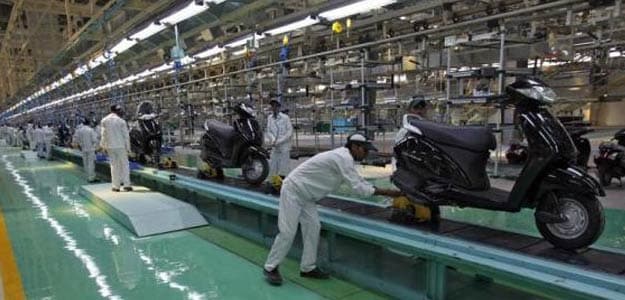 According to a media report, Honda Motorcycles and Scooter India (HMSI) has deferred commissioning of a third assembly line due to slowdown in demand.
The brand however, has reported record sales for the month of June, despite global challenges from the COVID-19 pandemic.