Rolls Royce Cullinan, the British luxury automaker's first-ever all-terrain vehicle, has been officially launched in India. Priced at ₹ 6.95 Crore (ex-showroom, India) the new Cullinan is the pinnacle of luxury SUVs in its truest sense and is built on Rolls-Royce's new 'Architecture of Luxury' or aluminium spaceframe platform that's shared with the new-generation Phantom. The new Rolls-Royce Cullinan has gone through some rigorous testing across different terrains and weather conditions. While it's not meant to be an off-roader, the Cullinan will offer the ultimate multi-terrain performance that you would expect from an SUV in this class and segment.
Also Read: Rolls-Royce Cullinan: All You Need To Know
6.95 Crore *
On Road Price (New Delhi)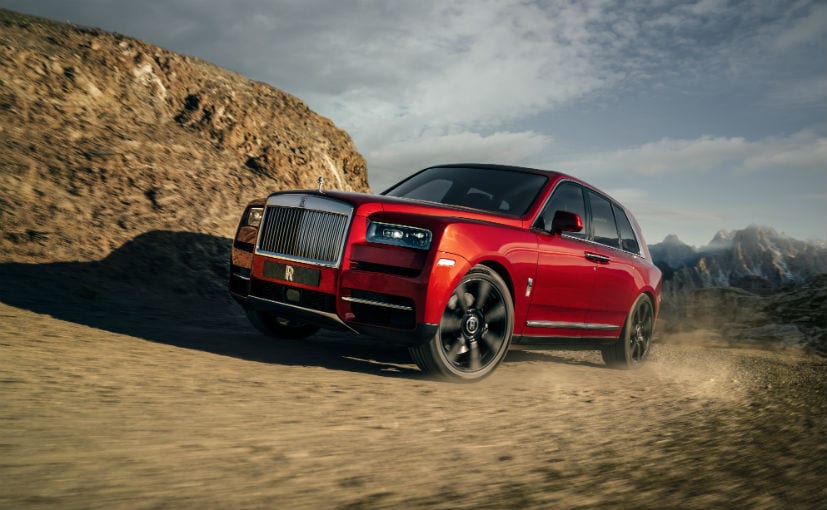 Visually, there is no denying that the Cullinan is a part for the Rolls-Royce family. Up front, you have that large and iconic grille with the RR logo on top and the 'Spirit of Ecstasy' hood ornament placed above it. On either side, we have sleek LED headlamps with integrated LED daytime running lamps, and below there are large air intakes and a silver skid plate at the centre. It's from the sides that you actually see the Cullinan's SUV proportions, measuring 5341 mm in length and 2164 mm in width and comes with a 3295 mm long wheelbase. The Cullinan also comes with Rolls-Royce's signature suicide doors, large dual tone 22-inch alloy wheels and a bunch of chrome detailing. The rear comes with roof-mounted spoiler, stylish vertically stacked LED taillamps, and a beefy rear bumper that houses the dual exhaust ports and the rear diffuser.
Also Read: Rolls-Royce Cullinan Super Luxury SUV Makes World Debut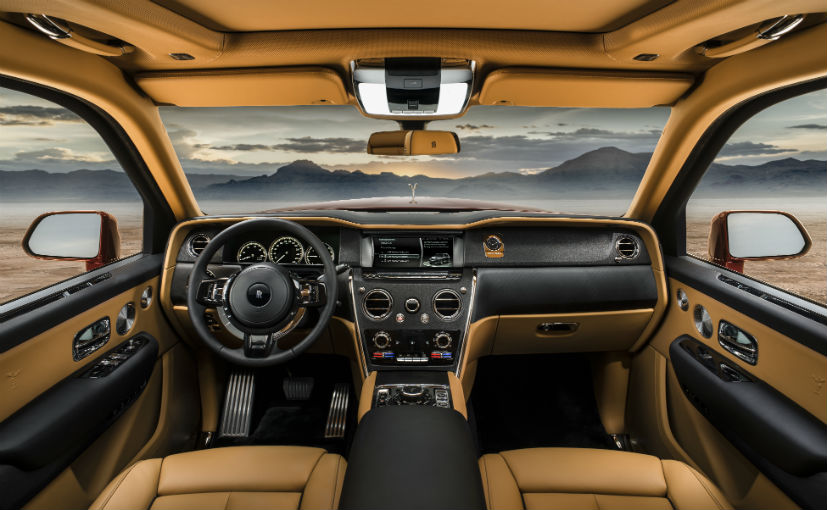 The cabin is packed with technology, and you now get touchscreens to display on the dashboard for infotainment, while the rear passengers get high-definition 12-inch touchscreen monitors positioned at the back of the front seats. The system comes with a Blue-Ray player, a digital television, and is assisted by 18 speakers with the next-generation of Rolls-Royce bespoke audio system. The cabin is also draped in luxurious leather, bespoke fabrics and carpets, power seats with massage function, connectivity and navigation, and plenty of metal used to enhance the appeal of the dash and other surfaces. In terms of technology, the Cullinan comes with night vision function, pedestrian and wildlife alert, an Alertness Assistant, 4-cameras with panoramic view, active cruise control, Wi-Fi hotspot, and a head-up display. For extra safety, there are also a collision, cross-traffic, and lane departure warnings.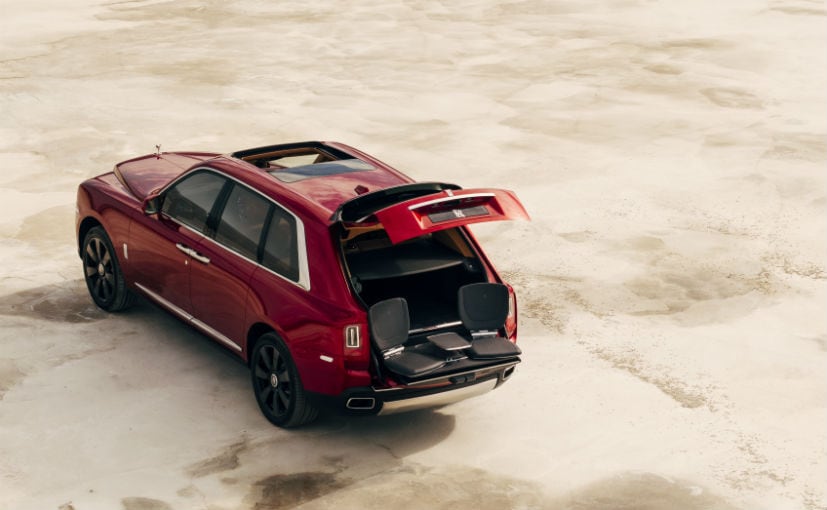 The Cullinan is the first three-box Rolls Royce and has two rear benches in the boot which are electrically deployed and extend out of the car and open. The rear seats can be folded down for extra cargo room - standard boots pace is 560 litres, expandable to 1,930 litres. Even with the seats folded, the boot floor is lower than the folded back seat - to create a definite separation between the two spaces, and not allow luggage to slide forward. But if a larger item needs to be stowed, than the floor can be raised to bring it on par with the folded seats, creating a longer flat floor.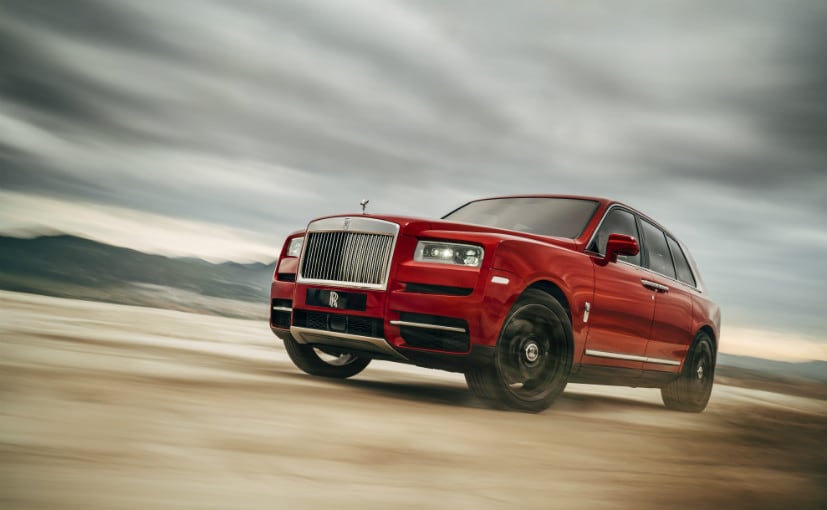 The Cullinan has an off-road mode - 'Everywhere', which is activated by the click of a button on the centre console. However, the 'Everywhere' mode can be customised according to the terrain, like - track, gravel, wet grass, mud, sand or snow. The Rolls-Royce Cullinan can wade through 540 mm of water. The suspension is height adjustable and in a bid to make ingress and egress easy, it lowers 40 mm as you unlock and within seconds will go the normal setting as you fire the engine. The self-levelling air-suspension, in fact, is a key attribute that goes far in delivering the must-have magic carpet ride that Rolls-Royce cars boast. The larger volume of air helps dull any impact from uneven roads or off-road surfaces and works in conjunction with the all-wheel capability to offer very smooth ride comfort. In off-road conditions an air compression system pushes down any wheel it senses as losing traction, for better grip and stability.
0 Comments
The Rolls-Royce Cullinan gets a massive 6.75-litre V12 engine which makes around 563 bhp and 850 Nm of peak torque with all of the torque coming in at 1,600 rpm. Being an SUV, the car also gets all-wheel drive as well in case you want to take your Rolls-Royce for some hard-core off-roading. The big positive however is that it gets four-wheel steering which is a welcome addition for an SUV this size.
For the latest auto news and reviews, follow carandbike on Twitter, Facebook, and subscribe to our YouTube channel.