The new Maruti Suzuki Vitara Brezza has really stormed in - initial bookings suggest this will be a mega hit for the market leader. As I said in my Vitara Brezza review I had honestly expected Maruti Suzuki to get brutal and severely undercut the competition with very aggressive prices. But for the most part the Rs 6.99 lakh starting price has been well received.
Also Read: Maruti Suzuki Vitara Brezza Launched in India; Prices, Specs, and Features Here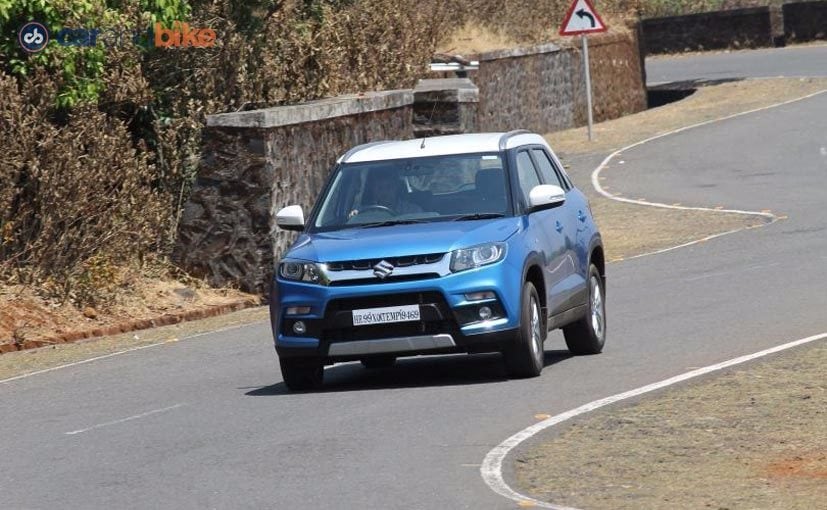 So how does the car compare with the key rivals? The Vitara Brezza will take on the Mahindra TUV 300 (though that car doesn't necessarily have the exact same buyer profile), but in many ways the real rival is the Ford EcoSport, where the direct competition comes from. The Ford EcoSport arrived in mid 2013 and was a runaway hit. While sales may have slowed down now, it remains a bestseller and quite the segment benchmark - with no real rival given the Creta, Duster, and Terrano are a segment bigger. The Premier Rio, Fiat Avventura, and Hyundai i20 Active have tried to chip away at some of that though, but largely the EcoSport has held its own. And now suddenly we have the Mahindra TUV 300 and the Vitara Brezza driving in with some real competition. Ford has been hit by the Vitara Brezza launch for sure, and has significantly repositioned the EcoSport with massive price cuts. That just spices up this shootout further really!
Also Read: Maruti Suzuki Vitara Brezza Bags 5,600 Orders in 48 Hours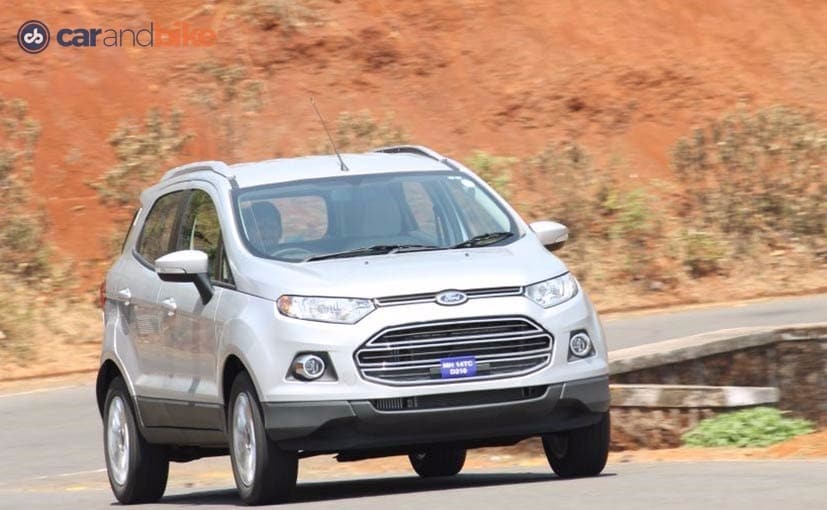 So let us take this head to head between that benchmark and the contender. It came as a bit of a surprise to me how well the two cars size up visually. Before putting these two together I was convinced that Vitara Brezza is going to look so much SUV like! But guess what? The EcoSport is the one that is actually taller and manages to hold its own in terms of proportion. But see how different these cars are, in that they have a different sense of styling compelety. Let us look at the dimensions now.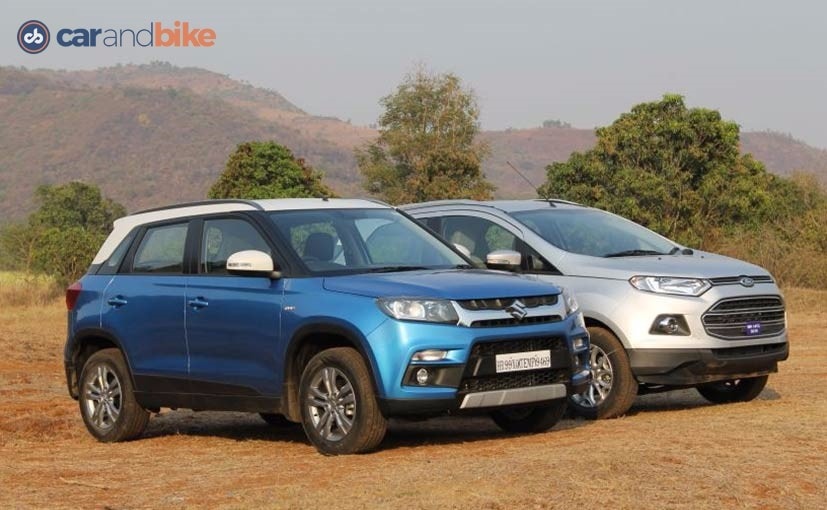 The EcoSport is a mere 4 mm longer and its wheelbase is 20 mm longer than the Vitara Brezza's. It is also taller, at 1708 mm. The Maruti model is wider by 25 mm though. On boot space too the EcoSport stays just ahead.
| | | |
| --- | --- | --- |
| | Ford EcoSport | Maruti Suzuki Vitara Brezza |
| Length | 3999mm | 3995mm |
| Wheelbase | 2520mm | 2500mm |
| Height | 1708mm | 1640mm |
| Width | 1765mm | 1790mm |
| Boot Space | 346-litres | 328-litres |
Next up lets look at the two cabins. The EcoSport gets upright and taller seating, and has a busy yet functional central console. The small digital screen isn't great but the car has Sync voice command and the unique emergency assist function. The top end also gets side and curtain airbags. But the base version has neither ABS nor any airbags.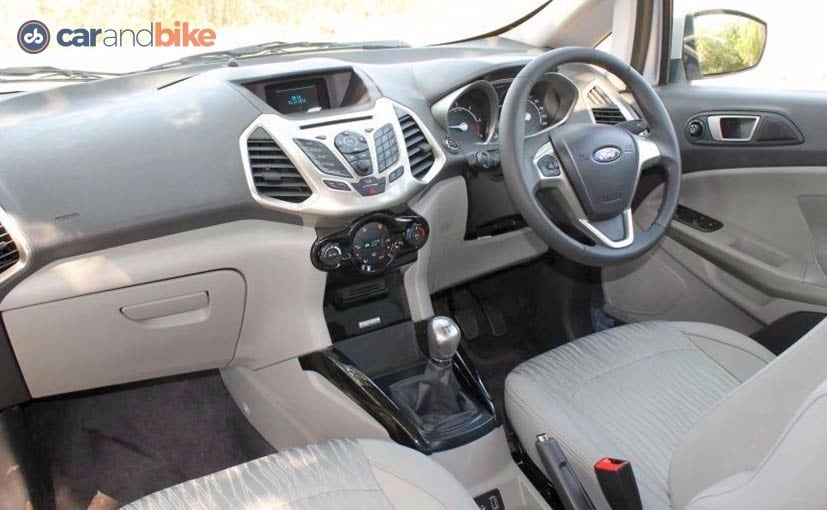 The Vitara Brezza's cabin is not as modern looking, but certainly feels roomier, and has a good finish. The top end gets the large touchscreen with navigation and a reverse camera. There is Apple CarPlay to boot. And the car has driver side airbag standard, with ABS and passenger airbag being offered as an option right from the base trim. Both cars have push button start stop and keyless entry.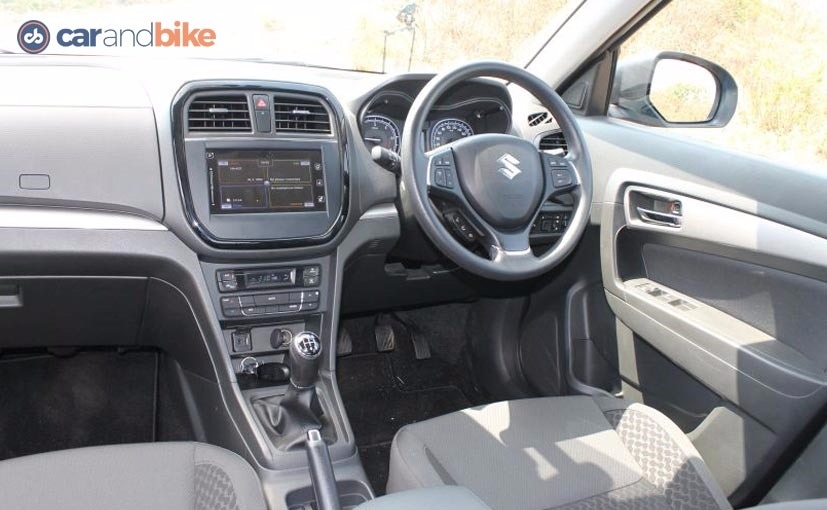 Now let us get this show on the road. I am driving the EcoSport first. The thing that comes through instantly, is how beautifully this car handles. It goes where you want it to go. It gives you a very pleasureable sense of driving - which is indeed very hatch-like. And that I think is a good thing. The EcoSport has three engine options and also offers an automatic version in petrol. The 1.5 diesel is the car I am pitting against the Vitara Brezza though, since it only has the one drivetrain option.
The two cars are like chalk and cheese when it comes to the driving dynamics. While the EcoSport wins on handling, there is something to be said about the ride quality in the newbie. It is that one aspect which is going to give people a lot of reassurance, and also a more comfortable experience overall. And I mean that for all occupants, not just the driver - and especially so on longer drives. On the two diesel engines, the Ford is more responsive at lower rpms while the Maruti engine will be more fuel efficient and offers great cruising.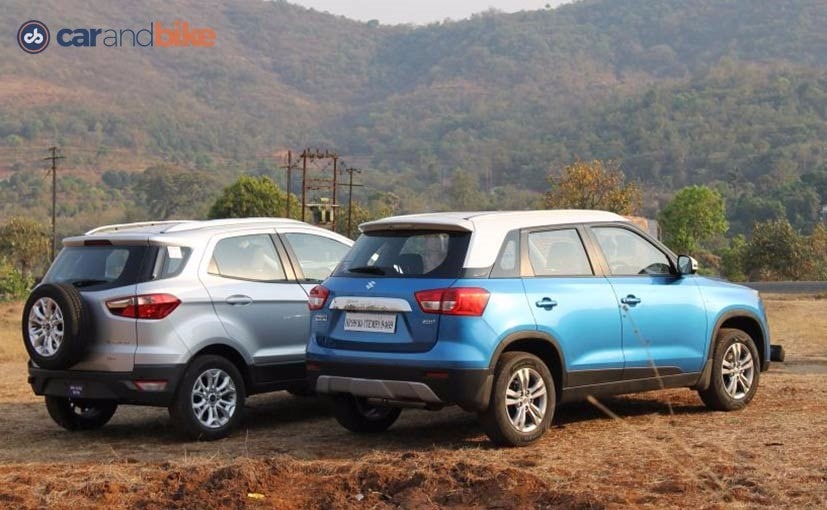 So it looks like the two cars each have their clear merits. And this is what is boils down to. If you want a pure drivers' car there is no doubt the EcoSport remains the clear favourite. It retains that benchmark too by the way and its delightful handling and dynamic control make it stay ahead. The fact that Ford has now completely realigned the positioning of the EcoSport by slashing prices by over a lakh on all diesel variants, certainly helps make it a better value proposition too.
Before Ford cut prices, the Vitara Brezza was a definite winner on value alone. But if you like to be pampered with more equipment and also a comfortable chauffeur experience then the Vitara Brezza has to still be your pick. It is also the better family car despite having a slightly smaller boot. So if that's the kind of car you need, the Vitara Brezza becomes the winner.
Now I will quickly come to the point about the Hyundai Creta. Just before the Vitara Brezza broke cover at the Auto Expo, everyone was talking about how this would be the big rivalry. And yes this will apply more to the Creta than the Duster or Terrano - since they are more hard-core SUVs while the Creta is the soft-roader.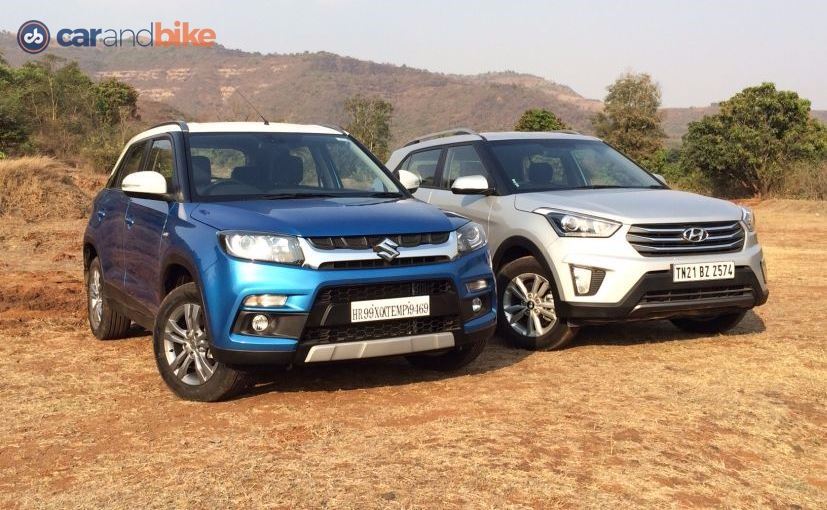 The Creta is definitely larger and roomier on the inside than the Vitara Brezza. But in terms of shape and even exterior dimensions - it is not massively different from it - even though the latter is subcompact, while the Creta is not. Many buyers thinking of buying a Creta will now look to consider the Vitara Brezza. They will consider all it offers and yes - also its much lower prices! The diesel Creta's prices pretty much start where the Vitara Brezza's top off! So I think the Creta will also suffer, as people will see the Vitara Brezza as a more practical, yet good looking and well loaded option. Not because its like the Vitara Brezza in any way, but because it isn't!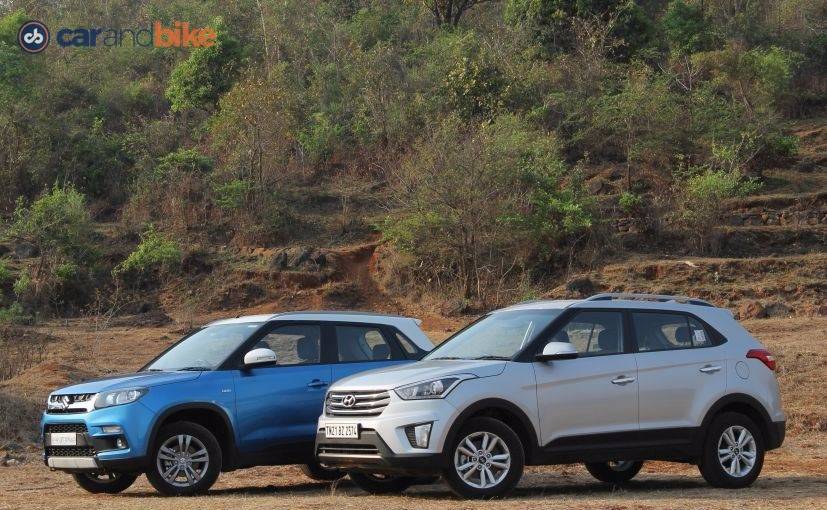 | | |
| --- | --- |
| Maruti Suzuki Vitara Brezza Prices | |
| LDI | ₹ 6.99 lakh |
| LDI (O) | ₹ 7.12 lakh |
| VDI | ₹ 7.62 lakh |
| VDI (O) | ₹ 7.75 lakh |
| ZDI | ₹ 8.55 lakh |
| ZDI+ | ₹ 9.54 lakh |
| ZDI+ (Dual Tone) | ₹ 9.68 lakh |
| | |
| --- | --- |
| Ford EcoSport Prices | |
| 1.5L Ti-VCT Ambiente | ₹ 6.68 lakh |
| 1.5L Ti-VCT Trend | ₹ 7.4 lakh |
| 1.5L Ti-VCT Titanium | ₹ 8.56 lakh |
| 1.5L Ti-VCT (AT) Titanium | ₹ 9.61 lakh |
| 1.0L Ecoboost Trend+ | ₹ 8.18 lakh |
| 1.0L Ecoboost Titanium+ | ₹ 9.45 lakh |
| 1.5L TDCi Ambiente | ₹ 7.28 lakh |
| 1.5L TDCi Trend | ₹ 8 lakh |
| 1.5L TDCi Trend+ | ₹ 8.48 lakh |
| 1.5L TDCi Titanium | ₹ 9.16 lakh |
| 1.5L TDCi Titanium+ | ₹ 9.75 lakh |
| | |
| --- | --- |
| Hyundai Creta Prices | |
| 1.6L Dual VTVT Base | ₹ 9.14 lakh |
| 1.6L Dual VTVT S | ₹ 10.15 lakh |
| 1.6L Dual VTVT SX+ | ₹ 11.82 lakh |
| 1.4L CRDi Base | ₹ 10.05 lakh |
| 1.4L CRDi S | ₹ 11.03 lakh |
| 1.4L CRDi S+ | ₹ 12.09 lakh |
| 1.6L CRDi SX | ₹ 12.34 lakh |
| 1.6L CRDi SX+ | ₹ 13.35 lakh |
| 1.6L CRDi SX (O) | ₹ 14.41 lakh |
| 1.6L CRDi AT SX+ | ₹ 14.38 lakh |
0 Comments

(P.S: All prices mentioned above are ex-showroom, Delhi)
For the latest auto news and reviews, follow carandbike.com on Twitter, Facebook, and subscribe to our YouTube channel.