The Suzuki GSX-S750 has been launched at a price of ₹ 7.45 lakh (ex-showroom). We've already ridden the GSX-S750 at the Buddh International Circuit (BIC) and are quite impressed with the bike's performance and handling. It's also one of the more affordable middleweight performance nakeds available in the Indian market right now. At that price though, or thereabouts, you can buy several entry-level motorcycles, ranging from modern classics to middleweight performance nakeds. What the Suzuki GSX-S750 offers is a muscular and aggressive looking streetfighter with the performance to back it.
| Specifications | Triumph Street Triple S | Kawasaki Z900 ABS | Suzuki GSX-S750 |
| --- | --- | --- | --- |
| Displacement | 765 cc, 3-cylinder | 948 cc, 4-cylinder | 749 cc 4-cylinder |
| Max Power | 112 bhp @ 11,250 rpm | 123 bhp @ 9,500 rpm | 112.6 @ 10,500 rpm |
| Max Torque | 73 Nm @ 10,421 rpm | 98.6 Nm @ 7,500 rpm | 81 Nm @ 9,000 rpm |
| Transmission | 6-speed | 6-speed | 6-speed |
| Dry Weight | 166 kg | 208 kg | 215 kg (wet weight) |
| Riding Modes | 2 riding modes | NA | NA |
| ABS | Yes | Yes | Yes |
| Traction control | Yes | NA | Yes |
| Instrumentation | TFT | Analogue-Digital | LCD |
| Price: Ex- Delhi) | ₹ 10.55 lakh | ₹ 9 lakh | ₹ 7.45 lakh |
The Suzuki GSX-S750 is powered by a 749 cc, in-line four cylinder engine which makes 113 bhp of power at 10,500 rpm and 81 Nm of peak torque at 9,500 rpm. The Suzuki also comes with standard ABS and switchable three-level traction control to provide a wide safety net. We take a look at the closest competitors to the GSX-S750 in terms of character and performance to see what each of these bikes offer.
7.47 Lakh *
On Road Price (New Delhi)
Also Read: Suzuki GSX-S750 First Ride Review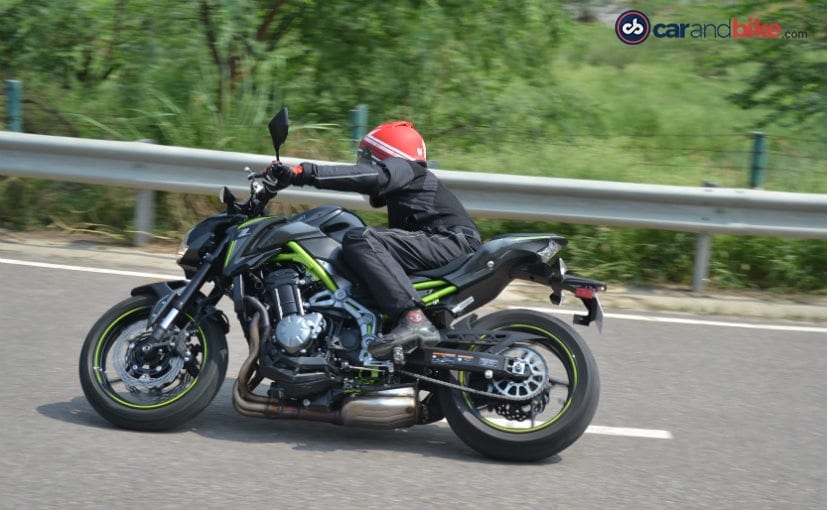 Kawasaki Z900
The Kawasaki Z900 is the closest rival to the Suzuki GSX-S750, in terms of pricing, as well as the kind of motorcycle offered. Like the Suzuki GSX-S750, the Kawasaki Z900 is also a middleweight sport naked, boasting of superb performance and handling. It looks brawny, muscular and has an aggressive stance with superb road presence. Compared to Suzuki GSX-S750, the Z900 looks a little bulkier and has an even more aggressive demeanour, even when standing still.
Also Read: Kawasaki Z900 Review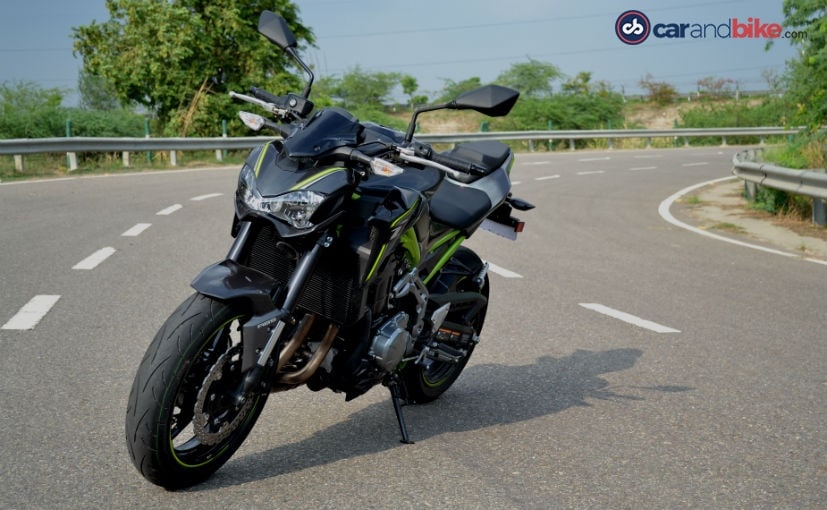 Where the Kawasaki has an advantage is a slightly larger engine, more power and slightly less weight than the GSX-S750. The Z900 is powered by a 948 cc, in-line four engine which makes 123 bhp at 9500 rpm and pulls with 98.6 Nm of peak torque kicking in at 7500 rpm. The Kawasaki Z900's prices start at ₹ 7.68 lakh (ex-showroom), but in terms of electronics and rider safety, the Z900 just gets ABS, and that's it! No traction control, and no riding modes. The Suzuki GSX-S750 though gets a three-level traction control and standard ABS.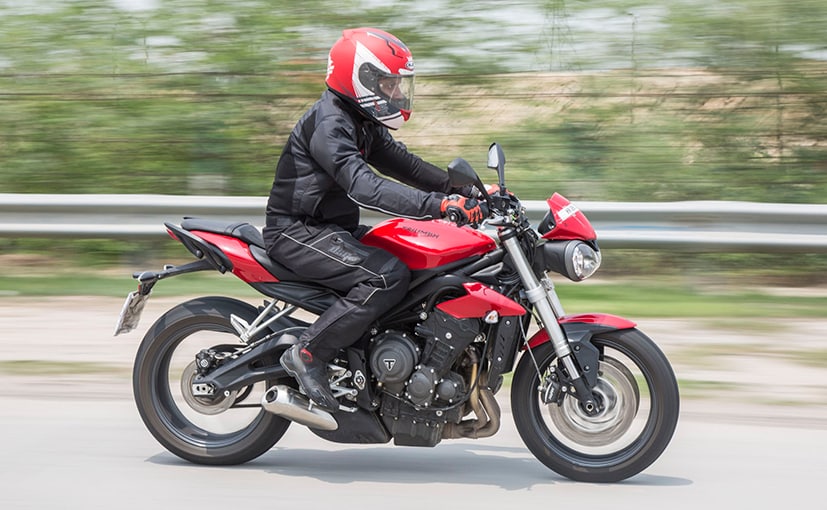 Triumph Street Triple S
The next closest competitor, in terms of performance and character, to the Suzuki GSX-S750, is the Triumph Street Triple S. The Street Triple S retains the familiar bug-eyed headlights and sharp lines. Overall, the Street Triple S is the sharpest looking among the three bikes and it looks smaller as well.
Also Read: Triumph Street Triple S Review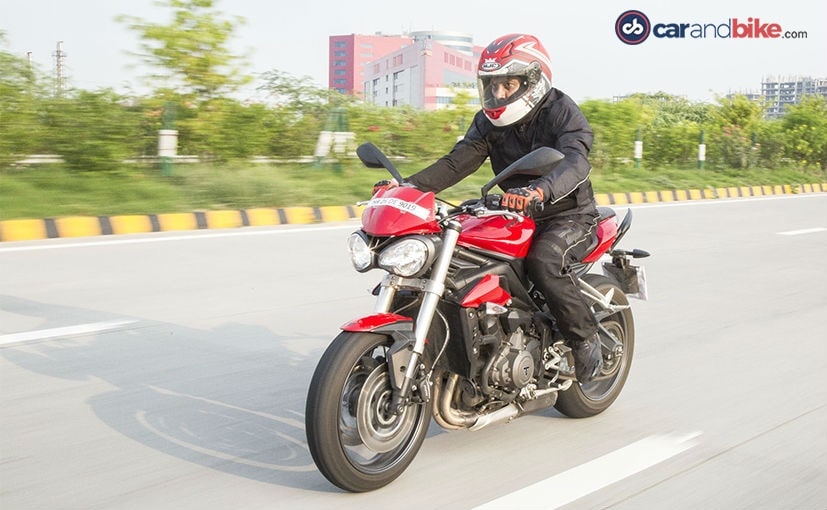 The Street Triple S is powered by a 765 cc, in-line three cylinder engine which makes 112 bhp of maximum power at 11,250 rpm, and peak torque of 73 Nm at 10,421 rpm. At ₹ 8.71 lakh (ex-showroom), the Triumph Street Triple S though, is much more expensive than either the Z900 or the GSX-S750. And the Street Triple S also gets the added safety net of ABS and traction control. Additionally, the Street Triple S gets ride-by-wire with two riding modes as well - Road and Rain.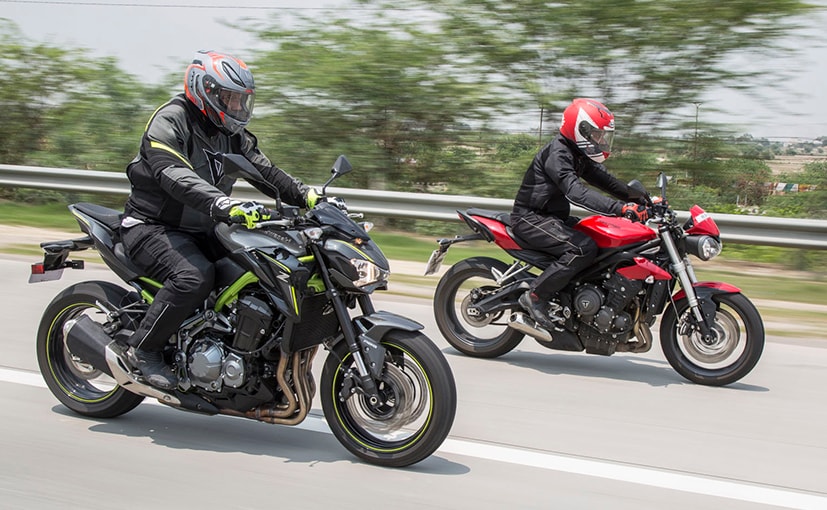 Performance
The Kawasaki Z900 here has a definitive displacement and power output advantage. Combine that with a very tractable and smooth power delivery, along with superb handling, the Kawasaki is difficult to ignore in terms of everyday usability as well as outright performance. The Triumph Street Triple S, meanwhile, has a lively, free revving engine and makes near same performance as the Suzuki, but the Street Triple is the lightest among the lot, and is also handles beautifully. Although Triumph only publishes dry weight (166 kg), it is still lighter than both the Z900 (208 kg) and the GSX-S750 (215 kg kerb weight).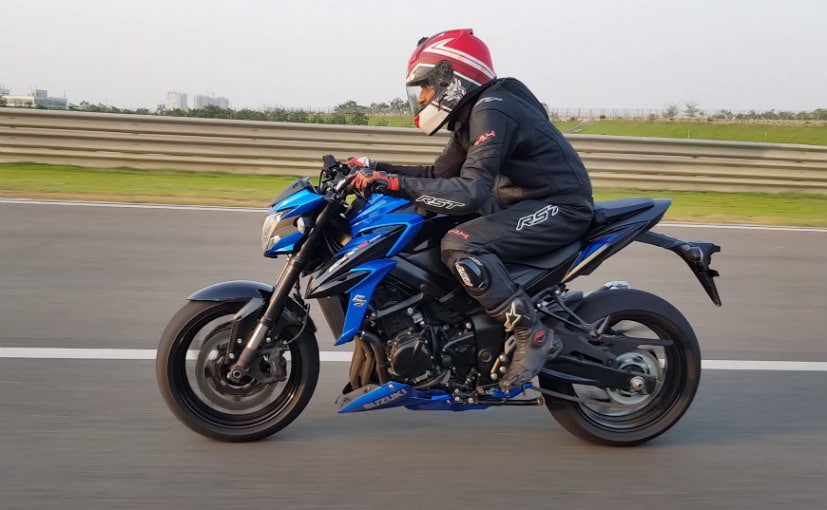 Final Word
For the price, the Suzuki GSX-S750 certainly offers a very well-rounded package in this comparison. Superb performance, fantastic handling combined with easy power delivery makes it a serious contender to take the crown amongst the three bikes. Equipment, in terms of suspension and brakes are more or less evenly matched with the other two. The Triumph Street Triple S offers a great bike all-round, with all the bells and whistles to make it safe, yet an entertaining performance. The only downside of the Street Triple S is the price, which is more than both the Z900 and the GSX-S750. The Kawasaki's fantastic performance and extra displacement and power will endear it to a lot of performance junkies over the other two.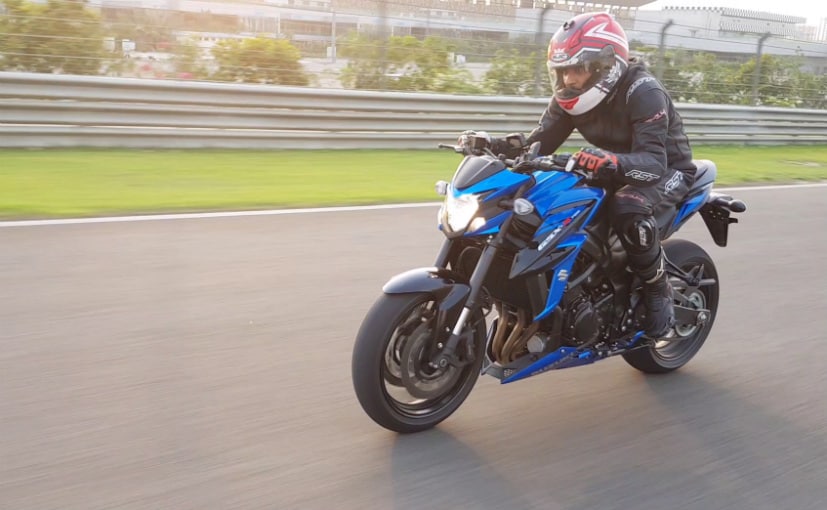 0 Comments
On paper, the Z900 seems to be somewhat ahead in terms of performance and thrills, but it misses out on any electronic aids, and Kawasakis are generally known to be pricey in terms of maintenance and spares. For now, we'll reserve our verdict till we get to ride all three bikes back to back to have an even clearer picture of which one is the best among the three. As things stand today, it will be quite a competition to see which is the best all-round middleweight performance naked.
For the latest auto news and reviews, follow carandbike on Twitter, Facebook, and subscribe to our YouTube channel.