The 'Vehicle Scrappage Policy' has been under development for a long period, and we did see some conclusive details in the 2021 Union Budget speech made by Finance Minister Nirmala Sitharaman. The FM revealed a number of details about the upcoming policy that is expected to provide a big boost to the tune of ₹ 43,000 crore to the auto sector. That being said, the final policy is yet to be announced and opens room for a number of questions and concerns. While we expect more clarity with the official announcement sometime later this year, we answer a few queries about the upcoming Vehicle Scrappage Policy and how it will affect you - the car owner.
Also Read: Union Budget 2021: Voluntary Vehicle Scrappage Policy To Be Announced Soon
Which vehicles will be eligible for voluntary scrapping?
Under the proposed vehicle scrappage policy, passenger vehicles older than 20 years and commercial vehicles old than 15 years will be eligible for voluntary scrapping. In essence, passenger cars built in 2000 are eligible to be scrapped under the proposed policy. That being said, the vehicles will still have to undergo a fitness test and re-registration at the end of the 15-year cycle. The government will set-up more automated fitness centres across India to test if the vehicle is fit for the road or needs to be sent for scrap. The FM also said that if a vehicle fails the fitness test more than thrice, it could be sent for mandatory scrapping.
What about the cost of re-registration and taxes involved?
According to a recent proposal floated by the Ministry of Road Transport and Highways, the ministry plans to increase the re-registration cost by 25 times on vehicles older than 15 years. If approved, the fitness test cost of a commercial vehicle will be about ₹ 25,000, as opposed to just ₹ 200 per year. Similarly, the renewal of registration cost for cars will go up to ₹ 15,000 from the current charges of ₹ 600. The proposal also plans to increase the registration renewal fee for two and three-wheelers to around about ₹ 2,000-3,000, from the current cost of ₹ 300. In addition, the government is also planning to levy Green Tax at the time of renewal. The renewed registrations will remain valid for a period of five years.
Also Read: Vehicle Scrappage Policy Approved For 15-Year-Old Government And PSU Vehicles From April 1, 2022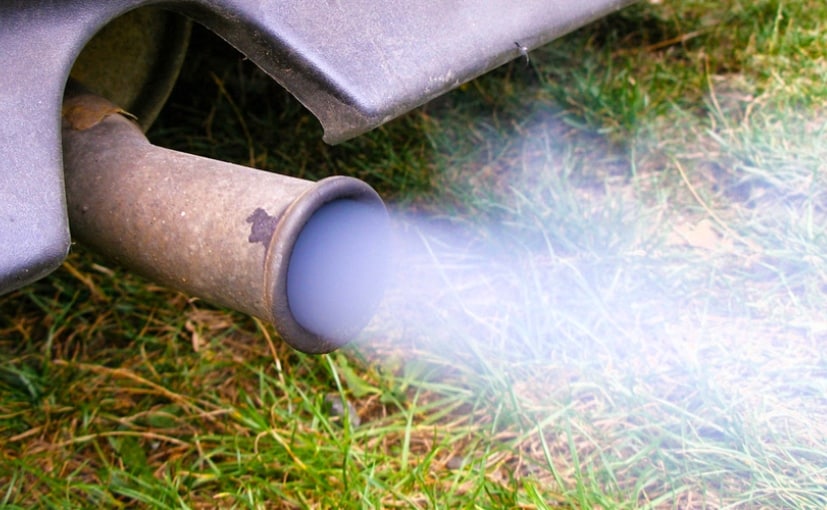 What is Green Tax and why should one pay it?
Green tax is not a completely alien concept to those living in Maharashtra and Delhi. Both regions already levy a green tax or Environment Compensation Charge (ECC) on vehicles older than 15 years. Currently, petrol car owners in Maharashtra pay about ₹ 3000 for the green tax, which goes up to ₹ 3500 for diesel cars. The green tax on two-wheelers stands at ₹ 2000. For commercial vehicle owners, a green tax is levied after a period of eight years. Under the new proposal, a green tax will be levied pan India and will require you to pay 10-25 per cent of your road tax at the time of the registration renewal. In Delhi-NCR, the green tax could be as high as 50 per cent of the road tax.
How does having a vehicle scrappage policy help?
The whole purpose of having the vehicle scrappage policy in place and the subsequent taxes is to dissuade older vehicles from public roads. The government says that this will help reduce air pollution and dependency on oil imports. At the same time, the government is also pushing the adoption of electric vehicles that also intend to meet the same purpose. According to the Federation of Dealers Association (FADA), there are about 37 lakh commercial vehicles and 52 lakh passenger vehicles eligible for voluntary scrappage with 1990 taken as the base year. About 10 per cent CVs and 5 per cent PVs might still be plying on the road, says FADA. This does open room for more retail purchase in the auto sector, giving it the much-needed boost especially in the medium and heavy vehicles segment.
Also Read: A Scrap Vehicle Designed For Leisure Activities
Will there be any incentives for voluntary scrapping vehicles?
While there has been no confirmation on the same, the government was devising a compensation plan for those voluntarily scrapping their old vehicles as part of the policy. The proposal includes providing incentives to customers in the form of discounts or waving off road tax or registration charges.
Also Read: M&M Becomes India's First Authorized Vehicles' Recycler
What about vehicle scrapping centres?
0 Comments
The scrapping industry is unorganised and there are no official centres just yet. Mahindra & Mahindra partnered with MSTC, a Government of India company, to open India's first recycling centre in 2018. That said, there's no word more such organisations and players in the market. However, we expect the policy to have answers to these concerns when it is officially announced.
For the latest auto news and reviews, follow carandbike.com on Twitter, Facebook, and subscribe to our YouTube channel.