You Can Buy These Pre-Owned Luxury Coupes At A Discount
Luxury cars are hard to come by these days, which means going pre-owned could be a good alternate solution. Not only will you save money, but some offer safety, quality, value, and elan.
Highlights
Going pre-owned for luxury coupes could be a good alternate solution.
We list depreciated luxury coupes that even the masses can afford to buy.
You can buy a luxury coupe for as low as Rs. 20 lakh in the used market.
If you're habituated to finer possessions, then having to settle might not be your thing. Yet if you're shopping for a new luxury vehicle, market conditions may force you to do just that. Luxury cars are hard to come by these days, which means going pre-owned could be a good alternate solution. Not only will you save money, but some offer safety, quality, value, and elan. The ones we've listed here are grand, and they've depreciated so much that even regular people can afford to buy them.
2011 Audi R8 V10 Coupe
The 2011 Audi R8 was Audi's halo car, a low-slung, two-seat supercar. And not to mention the R8's neck-snapping V8 and V10 engines coupled with Quattro all-wheel-drive offered radical speeds on the track but was also docile enough to cruise in the city in style, all at a price more accessible than the average supercar. This 2011 model was an eminently styled coupe with strong curves and almost perfect proportions.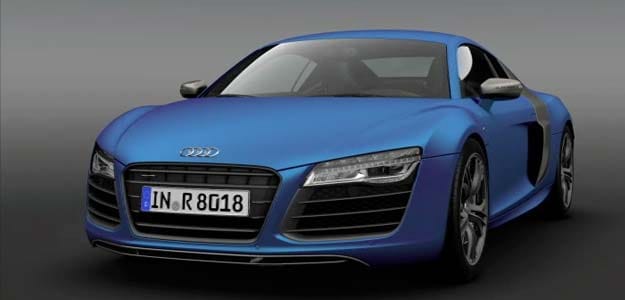 Leather-wrapped power seats came standard, and so did climate control, Navigation, Bluetooth, a multi-function steering wheel, and a premium sound system. The 2011 Audi R8 V10 Coupe was an extremely potent machine, with all credit to the 5.2-litre turbocharged unit that produced a truly maddening 525 bhp and 530 Nm of torque. It came mated to either a 6-speed automatic transmission or a 6-speed manual paired to Audi's Quattro all-wheel-drive system.
Price at launch: Rs. 1.32 crore
Price now: Rs. 63.48 lakh
2011 Aston Martin Rapide V12
Despite the paltry amount of km owners tend to accumulate on them, Aston Martins have always been intended for long-distance grand touring rather than the sort of high-adrenaline pavement-pounding that other exotic sports cars get. With rare exceptions, Aston puts a priority on getting its passengers rapidly to their destination in comfort and grand style. The 2011 Aston Martin Rapide looks like a DB9 stretched to accommodate an extra pair of doors and seats, that's because it's pretty much exactly that.
Under the skin are Aston Martin's customary bonded aluminum unit body and rear-mounted transaxle, while the 6.0-litre V12 is shared with the DB9. The Rapide is much larger, however. Beyond the 9.8-inch of additional wheelbase, the Rapide is 12-inch longer overall and 10-inch wider. This sedan takes up more real estate than the Porsche Panamera, even though it looks smaller and sleeker.
Price at launch: Rs. 3.29 crore
Price Now: Rs. 1.20 crore
2015 Bentley Continental GT Coupe
When it was launched, the second-generation Bentley Continental GT was priced at Rs. 3.88 crore (ex-showroom, India), yet you can now secure one for less than Rs. 1.56 crore. But don't go thinking you can run a Bentley, because the maintenance costs are very high, so we recommend treading lightly.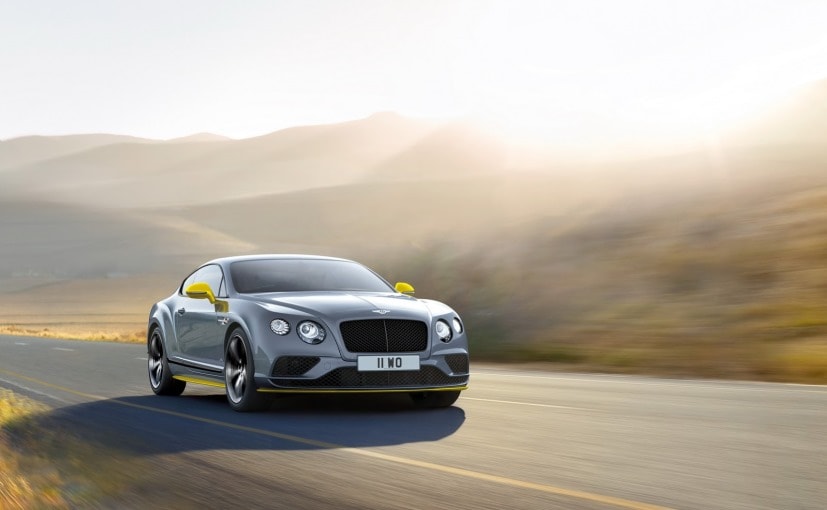 Tyres, brakes, insurance, tax, and servicing add up quickly, so be realistic about whether you really can afford to run one of these magnificent beasts. If you can, then the Bentley Continental GT Coupe is perfect to drive, but don't expect a mental performance of a sports car; because it's a fast GT that offers luxury and power in equal measure.
Price At Launch: Rs. 3.88 crore
Price Now: Rs. 1.56 crore
2009 BMW Z4 sDrive 35i
BMW packed a lot of techs into the 2009 BMW Z4 sDrive35i, with a twin-clutch transmission, twin-turbo six-cylinder engine, and three-mode suspension, resulting in a sublime performance. The cabin included a stellar premium audio system, while the navigation system had a high-quality picture with route guidance.
There's no debate that the 2009 model was the most complicated roadster ever built by the German carmaker, but it was a technical marvel that had very few worthy opponents to fend off. It was as practical for daily usage as it was for serious thrills. It offered ample power across the rev band and never lost breath. So, if you find one in the used car space, then buy it without wasting a minute, after doing the due diligence of course.
Price At Launch: Rs. 67.50 lakh
Price Now: Rs. 18.71 lakh
2009 BMW 6 Series 650i
There's no denying the raw power and ultimate handling of BMW's 6-Series, but the model teeters on the edge of techno overload. Electronic add-ons for the steering, braking and suspension take away some of the feels that make sportscars an emotional purchase and only add to the confusion. Such was the case with this 2009 version of the BMW 6 Series 650i.
A 4.8-litre V8 with 360 bhp moved the 650i, sending power to the front wheel via a 6-speed manual or a 6-speed automatic transmission. It could do the 0-100 kmph sprint in under 5.3 seconds and is electronically limited to 250 kmph.
Price At Launch: Rs. 1.19 crore
Price Now: Rs. 20.40 lakh
2015 BMW M4 Coupe
The BMW M4 was the high-performance variant of the 4 Series coupe and convertible when launched in November 2014. It came with a twin-turbocharged 3.0-litre engine with 425 bhp and 550 Nm of torque. Power is sent to the rear wheels via a 7-speed dual-clutch transmission. You also get an active differential, DSC with M dynamic mode along with an active suspension set-up with three driving modes-- Comfort, Sport, and Sport Plus.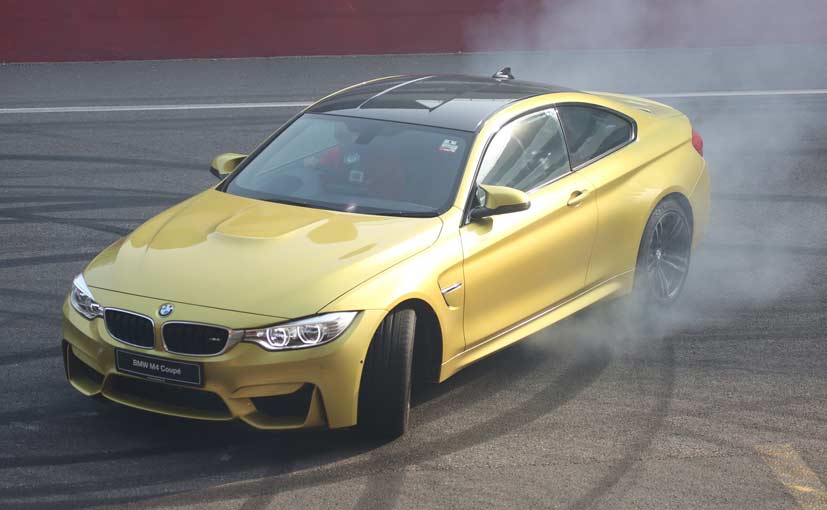 In terms of design, the M4 Coupe largely resembled the 3-Series sedan, but it was the carbon-fibre reinforced plastic (CFRP) that made it lighter by 80 kg over the previous generation. The interior too had a sporty touch, with M-specific details making the car that much special.
Price At Launch: Rs. 1.33 crore
Price Now: Rs. 56.40 lakh
2019 Jaguar F-Type R Coupe
The Jaguar F-type R Coupe, the 2019 model was possibly one of the most powerful and athletic offerings from the British carmaker. It combined brute force into gorgeous metal that signaled its sporting intent from the pops coming out of the exhausts. While there was of course the F-Type SVR on offer as well, the F-Type R Coupe did the job with ample poise.
Some even called it the hustler in the range, mainly due to the 5.0-litre V8 engine paired with an 8-speed automatic sending power to all wheels. Jaguar had also significantly updated the cabin of the F-Type R Coupe in the same year, adding a new 10-inch touchscreen infotainment system. A few standard driving aids also made it quite a popular choice among enthusiasts.
Price at launch: Rs. 1.88 crore
Price Now: Rs. 1.52 crore
2019 Mercedes-Benz GLC 43 AMG Coupe
The 2019 Mercedes-Benz GLC 43 AMG Coupe was the first-ever AMG to be locally assembled as the German auto giant brought the model to India as a Completely Knocked Down (CKD) kit. It came with a single variant. It was the third GLC model in India at the time of the launch after the regular GLC SUV and the GLC Coupe SUV. The car came with a sporty interior featuring AMG-specific styling elements, flat-bottom steering with contrast red stitching, seats upholstered in all-black Artico leather, AMG badged scuff plates, and a 12.3-inch instrument cluster, and a 10.25-inch touchscreen display with an MBUX infotainment system.
Under the hood, the AMG GLC 43 is powered by a 3.0-litre V6 bi-turbo engine tuned to develop 382 bhp and 520 Nm of peak torque, paired to a 9G-Tronic automatic transmission. It also gets all-wheel-drive capability courtesy of the company's tried and tested 4MATIC system.
Price At Launch: Rs. 81.53 lakh
Price Now: Rs. 45.55 lakh
2019 Mercedes-Benz GLE 43 AMG Coupe
Leading Mercedes' coupe-SUV range is the fire-breathing AMG GLE 63 S Coupe, and then there's this, the less ruthless GLE 43 AMG Coupe. Like the pioneering BMW X6, the GLE coupe is a more expensive, less practical version of the more traditional SUV with which it shares its mechanicals. So, why consider the GLE 43 AMG Coupe over its bossy big brother?
Well, it costs almost a crore and a half less than the GLE 63 S Coupe and even less in the used-car space. It is capable and knows how to get the job done without resorting to excessive theatrics. It will without a doubt brighten up your garage with its AMG specs.
Price At Launch: Rs. 99.20 lakh
Price Now: Rs. 58 lakh
2019 Mercedes-AMG GLE 63 S 4MATIC+ Coupe
Since we mentioned the AMG GLE 63 S 4MATIC+ Coupe in the previous passage, it's a no-brainer that we must mention it again. With a launch price of Rs. 2.55 crore, the 2019 Mercedes-AMG GLE 63 S 4MATIC+ Coupe is available in the luxury used-car space for about Rs. 1.57 crore, almost a crore less than its market value. Mercedes' most powerful coupe-SUV in India is powered by a 610 bhp, 4.0-litre twin-turbo V8 engine, mated to a 48V mild-hybrid system that gives an additional 20 bhp. It sits at the top of the GLE range and was the 12th AMG model from the company in India.
Mercedes-AMG claimed a 0-100 kmph time of 3.8 seconds and a top speed of 280 kmph for the GLE 63 S Coupe. It even gets seven drive modes, including a Race mode that is exclusive to this variant. The dashboard is dominated by two 12.3-inch screens (for the infotainment and the instrument cluster) and a raised centre console with integrated grab handles.
Price At Launch: Rs. 2.55 crore
Price Now: Rs. 1.57 crore