Triumph Speed 400 Review: Hamara Triumph!
The Triumph Speed 400 is the most affordable and accessible Triumph motorcycle on sale. Made in India, the new Speed 400 comes with a very attractive sticker price. Should you give into temptation and book one?

By Preetam Bora
11 mins read
Published on July 14, 2023
Highlights
Baby Triumph has the makings of a blockbuster!
Made-in-India Triumph to challenge a range of rivals
Attractive price, desirable product, and a fun motorcycle!
"Temptation usually comes in through a door that was deliberately left open," apparently said a wise man. The meaning of that quote wouldn't be lost for many motorcycle fans in India after the launch of the new Triumph Speed 400. By the time you'd be reading this review, thousands would have already booked the Speed 400. For others, the fence-sitters, who have "left the door open to temptation," we spent a day riding the new baby Triumph to get a sense of what it offers, and if it's indeed as good as it looks.
Introduction
It won't be wrong to say that Triumph Motorcycles has mastered the modern classic genre of motorcycles as we know it today. From 1990, since the brand was revived under the current management, Triumph has consistently and regularly improved upon its range of motorcycles. The story is the same for the brand's modern classic line-up. From the air-cooled Bonneville models from over a decade ago to what are now completely modern bikes, with state-of-the-art electronics and features, Triumph has significantly improved every iteration of its modern classic models.
The first made-in-India Triumph motorcycle looks drop-dead gorgeous, with its attention to detail, and superb fit and finish.
The new Triumph Speed 400 is no different. It has been designed and developed at Triumph's global headquarters in Hinckley, UK, but manufactured here by India's largest motorcycle exporter, Bajaj Auto. Yes, it's the very first made-in-India Triumph motorcycle, and it has its task cut out, to get volumes for the brand, not just in India, but around the world. For India, it will also target the masses, as an upgrade from a premium commuter bike, as a first bike, and even as a second addition to existing owners of the brand.
The Triumph Speed 400 makes a striking pose! Its stance, proportions, details, and finish all ooze premium appeal!
Design & Features
At first glance, the new Triumph Speed 400 makes a solid style statement with its presence and design. The fit and finish, as well as attention to detail is immaculate. From the brushed aluminium finishes around the headlight, the premium paint quality to details like the throttle body covers and machined engine fins, every single component seems to have been given careful consideration.
Also Read: Top 5 Highlights Of Triumph Speed 400
We would have preferred an analogue rev needle and the speedometer could have been a digital display instead.
The instrument console looks neat, with its large analogue speedometer, and small LCD screen which has all necessary information, including access to the switchable traction control system. But there's no Bluetooth connectivity or turn by turn navigation. There's a useful USB charging socket, and readability of the rev counter could have been better, or perhaps the rev counter could have been swapped out to be analogue, instead of the speedometer.
The 43 mm gold-anodised, big piston upside down forks look premium, and offer 140 mm wheel travel. Braking is dual-channel ABS, with ByBre radial four-piston calipers gripping a 300 mm disc up front, and a 230 mm rear disc. The rear monoshock gets 10-step preload adjustability, with 130 mm travel. The 790 mm seat height will make the Speed 400 easily accessible to riders of all kinds of height, and the 176 kg kerb weight makes it even more manageable.
The steel downtube frame with a hybrid perimeter/steel spine has the engine as a stressed member of the frame.
The frame, with a hybrid perimeter with steel tube spine, has a bolt-on rear subframe. Overall quality and finish levels are as good as any other motorcycle in the Triumph line-up. In all, the Speed 400 cajoles you to look over your shoulder every single time you park it. That's reason enough to entice you to take it for one more spin, so full marks in aesthetic appeal and desirability. But as they say, the proof of the pudding is in eating it, so let's get to how it rides then.
The ergonomics are perfect for my 5'9" frame. The riding position is upright, with a hint of sportiness which is actually quite nice!
Speed 400 Engine & Performance
Swing a leg over it, and it immediately feels friendly. The ergonomics are spot on for my 5'9" frame, the handlebar falls naturally, and the footpegs are positioned just right, not too rear set and not too far forward. The all-new 398 cc, single-cylinder, liquid-cooled, DOHC engine cranks up with a nice, bassy burble. It doesn't have a lazy long stroke thump, but it sounds enthusiastic.
Also Read: Triumph Speed 400 Specifications Comparison With Rivals
The engine will rev close to 10,000 rpm, and hits a speedo-indicated top speed of over 160 kmph!
In numbers, the engine puts out 39.5 bhp at 8,000 rpm and 37.5 Nm of peak torque at 6,500 rpm. It has a similar 89 mm bore to the Dominar 400's but a slightly longer stroke of 64 mm, and no, it has nothing in common with the Bajaj mill. The all-new engine, designed and developed at Hinckley, uses a single balancer shaft to keep vibrations in check, and the unit acts as a stressed member of the frame.
The 398 cc, single-cylinder, liquid-cooled, DOHC engine has a single balancer shaft to keep vibrations in check. The frame doesn't have a cradle, and the engine acts as a stressed member of the frame.
From the get-go, the Speed 400's performance makes an immediate impression! Acceleration is urgent, but won't scare you silly, or try to throw you off. The speedometer needle is eager to climb and before you realise it, you would've seen the needle cross the ton! Claimed 0 to 100 kmph is in 7 seconds, but power delivery is friendly, and won't intimidate new riders. But there's still enough pull from as low as 3,000 rpm so any requirement for some extra shove and pull is available just a downshift and a twist of the throttle away. For the experienced lot seeking some excitement, there's plenty of power on tap available; in fact, enough to keep yours truly chuckling inside the helmet.
Considering it's a single, the engine does make you feel some buzz on the seat from the higher mid-range to the top-end. But it's not alarming or anything to complain about.
Yes, there's some buzz, from the higher mid-range to around 8,000 rpm which you can feel on the seat of the pants, but it isn't something bothersome or something alarming to complain about. Claimed top speed is 145 kmph, but with my weight of 75 kg, we saw a top speed of over 162 kmph. Yes, it's quick, and there's plenty of top end performance for those want to reach anywhere in a tearing hurry.
The Speed 400 will sit at triple digit speeds effortlessly all day, and even at those speeds there's plenty of grunt for a quick overtake.
Out on the highway, it will do triple digit speeds all day long without a whimper. There's plenty of power in reserve to cover long distances effortlessly, and more than enough entertainment accelerating through the gears in town. And there's enough and more performance for a quick overtake just a downshift away.
A twisty road is the perfect place for the Speed 400. Handling is sharp, and it's well-balanced.
Ride, Handling & Braking
The Triumph Speed 400 is no sports bike, but it's got 'sporty' written all over it, in the way it handles and rides. The suspension is tuned on the softer side to offer good ride quality in Indian riding conditions, and it doesn't disappoint. Pushing it hard around corners, the softness is apparent, but not wishy-washy. It's not rigid or stiff as a sportbike, but offers very good grip and balance, something which will be welcomed by new and experienced riders alike.
The traction control system offers a safety net, and brakes offer good stopping power. More bite is welcome, but the brakes offer more than adequate stopping power.
The switchable traction control system offers a safety net and proved to be a boon in our test conditions which included some wet and slick roads, made more slippery by the consistent drizzle. The brakes, with dual-channel ABS, offer progressive performance, and won't surprise you with an extra strong bite, but offer sure-shot and composed stopping power, so no complaints in that department as well.
For Rs. 2.33 lakh (Ex-showroom), the Triumph Speed 400 offers superb value for money, and a package that sets it apart, in more ways than one, from everything in its segment and price bracket!
Price & Competition
The Triumph Speed 400 price has been the subject of much discussion, and rightly so. At Rs. 2.33 lakh (Ex-showroom), the attractive price tag sprung a surprise which no one had expected. And for the first 10,000 bookings, Triumph, and Bajaj, offered an extremely tempting proposition capping the price at Rs. 2.23 lakh (Ex-showroom).
The Triumph Speed 400 has the Harley-Davidson X440 squarely in its sights, but also goes up against the likes of the BMW G 310 R, KTM 390 Duke, Bajaj Dominar 400, the Yezdi and Jawa roadsters, as well as segment leader, Royal Enfield Classic 350.
At those prices, it will not just take on every other rival in the segment, including the recently launched Harley-Davidson X 440 (Rs. 2.29 lakh, ex-showroom), but also take on segment leader Royal Enfield's volumes spearheaded by the very popular Classic 350. And the Speed 400 will also take on Bajaj's other roadsters in that price bracket, including the KTM 390 Duke, as well as the Bajaj Dominar 400.
Also Read: Triumph Speed 400 Price Comparison With Rivals
Bajaj is planning to expand the Triumph network aggressively across India. In the first phase of expansion, 40 new dealerships are planned, with total dealership to reach 100 by the end of the year.
The only challenge possibly will be to address the interest of those wanting to get their hands on a new Triumph Speed 400 across the country. As things stand today, Triumph has just around 15 dealerships across India, but this is something Bajaj Auto is looking into, with a plan to expand the dealership network to at least 100 by the end of the current financial year. How quickly the Triumph network will be expanded to get more customers into the brand will be crucial. More important will be sales and service, something a little help from Bajaj can't address. Claimed fuel efficiency is 29 kmpl, and Bajaj says that is with several different riders under normal everyday riding conditions.
The Speed 400 is as much Bajaj Auto's Triumph as is a gamechanger for the Indian motorcycling industry. As the first made-in-India Triumph, the Speed 400 makes a solid statement!
Triumph Speed 400 Verdict
The Triumph Speed 400 certainly makes a strong statement. As a roadster which has that classic appeal, but with sharp handling, peppy performance and drop-dead gorgeous looks, the Speed 400 just about nails every single department. And then, there's the 16,000 km service interval, which will certainly offer customers peace of mind and confidence in the product.
We are impressed, and it's easy to recommend it to anyone, as an upgrade from a smaller premium commuter bike, as a first bike, or even as a second bike for someone who already has something more performance oriented. It may be the most affordable and accessible model in its line-up, but Triumph has hit it out of the park with the new Speed 400. Yes, it's difficult to find fault with this baby, and that's saying something!
The Triumph Speed 400 has made a strong impression. With its performance, dynamics and quality, the 16,000 km service interval will offer peace of mind to customers.
If this is the beginning of Triumph's entry-level line-up, then every other competing brand needs to sit up and take note. In our book, the baby Triumph has set a new benchmark, that's for sure. We can't wait to see what its sibling, the Scrambler 400 X will be like! As for yours truly, the temptation to get one of these two in the garage is just too much.
"Forgive me Lord, for I may be about to sin!"
Also Read: Triumph Speed 400 & Scrambler 400 X Differences Explained
The Triumph Speed 400 has not just set a new benchmark, but also offers a high quality product at a very attractive price. This is indeed good news for the Indian motorcyclist!
Photography: Pawan Dagia
Technical Specifications:
| | |
| --- | --- |
| Engine Displacement | 398 cc |
| Engine Type | Single-Cylinder, Liquid-Cooled, 4 Valve, DOHC |
| Maximum Power | 39.5 bhp @ 8,000 rpm |
| Peak Torque | 37.5 Nm @ 6,500 rpm |
| Bore x Stroke (mm x mm) | 89 x 64 |
| Transmission | 6-speed |
| Clutch | Slip & Assist |
| Front Suspension | 43 mm big-piston USD, 140 mm travel |
| Rear Suspension | 10-step preload adjustable monoshock, 130 mm travel |
| Ground Clearance | 158 mm |
| Saddle Height | 790 mm |
| Kerb Weight | 176 kg |
| Front Tyre Size | 110/70 x R17 |
| Rear Tyre Size | 150/80 x R17 |
| Front Brake Disc | 300 mm |
| Rear Brake Disc | 230 mm |
Last Updated on July 14, 2023
---
Stay updated with automotive news and reviews right at your fingertips through carandbike.com's
WhatsApp Channel.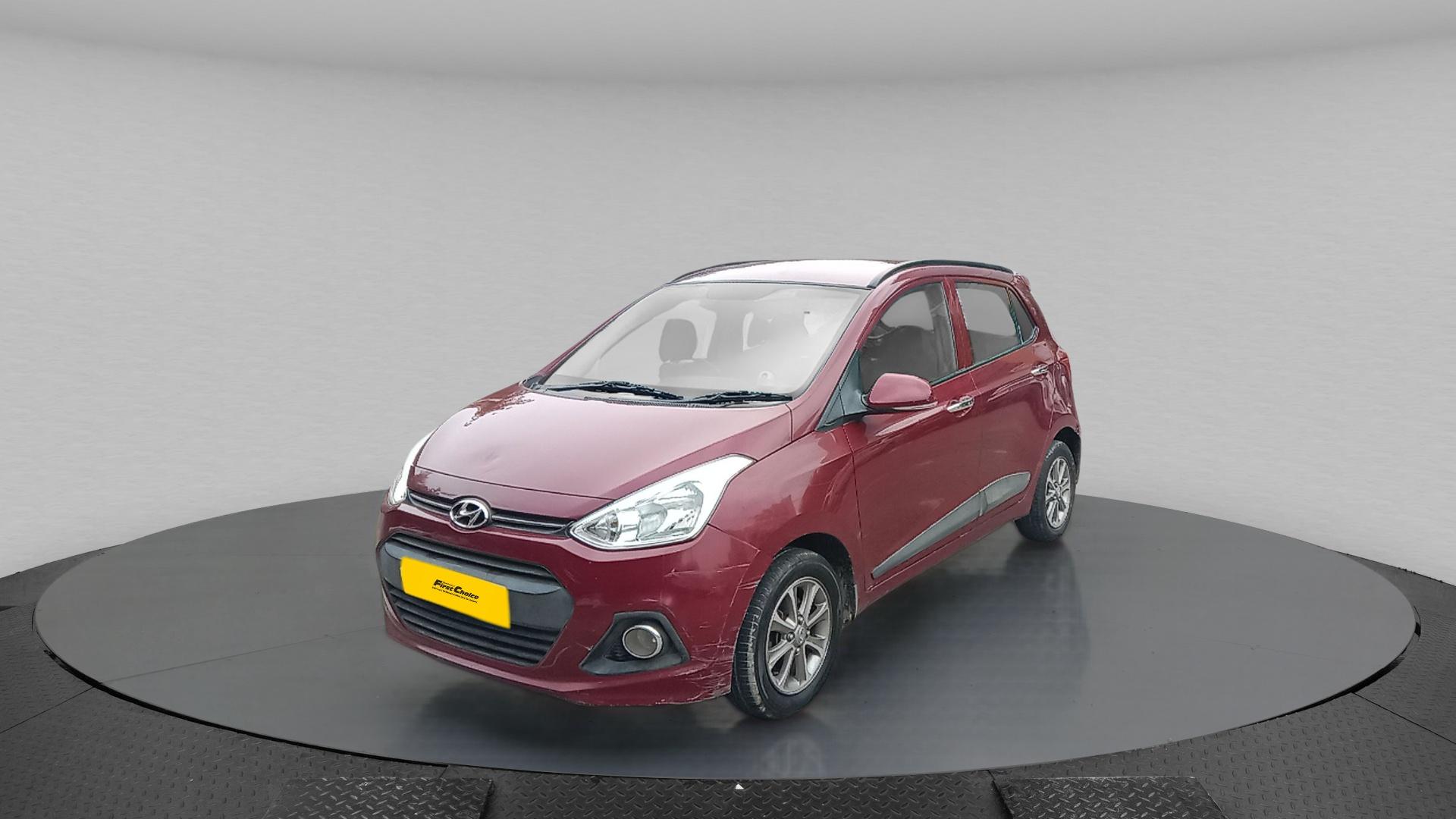 Cherish Carmint Shakurbasti Rs, New Delhi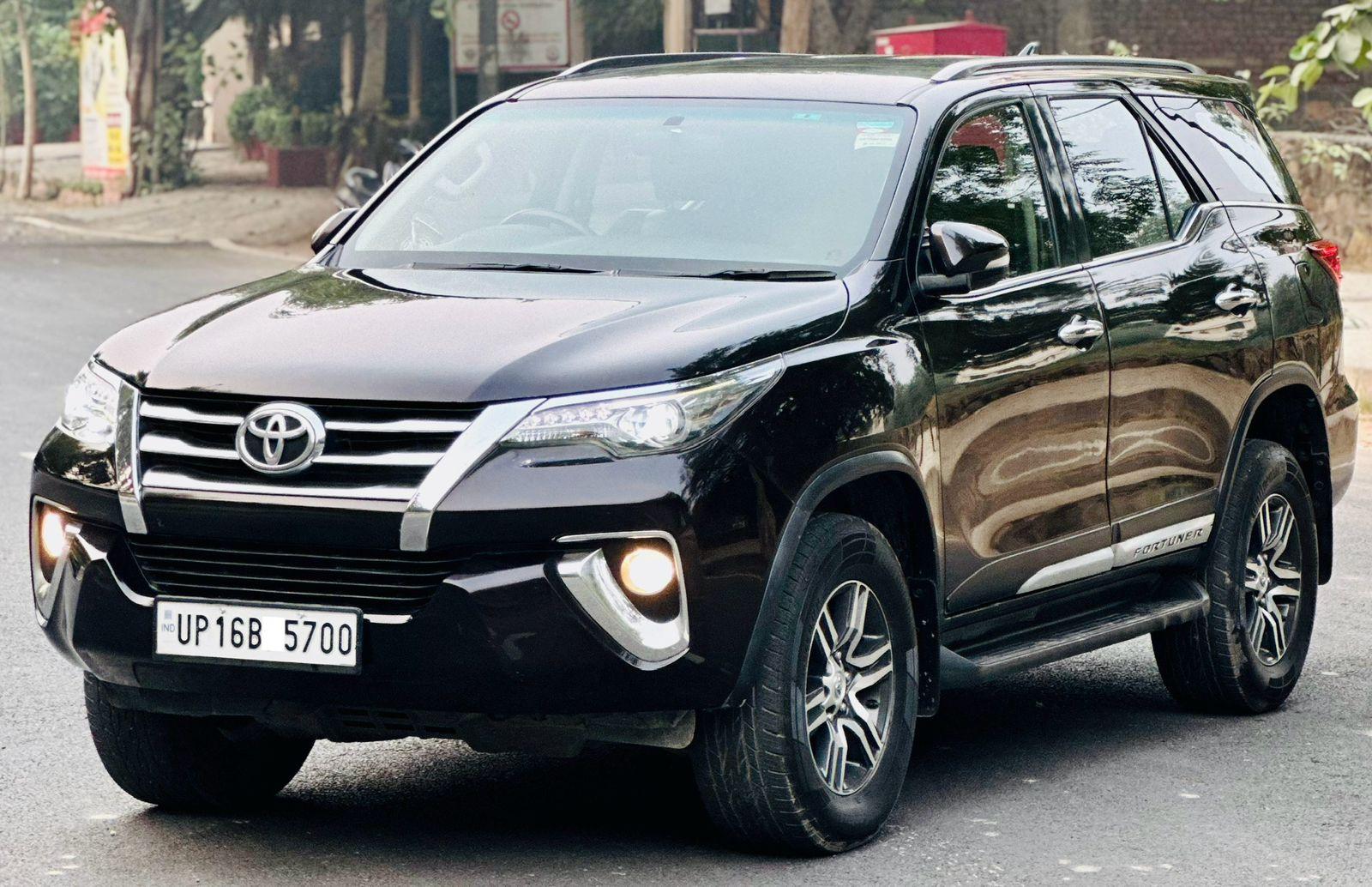 1,18,054 km
Diesel
Automatic
Max Motors Yozna Vihar, New Delhi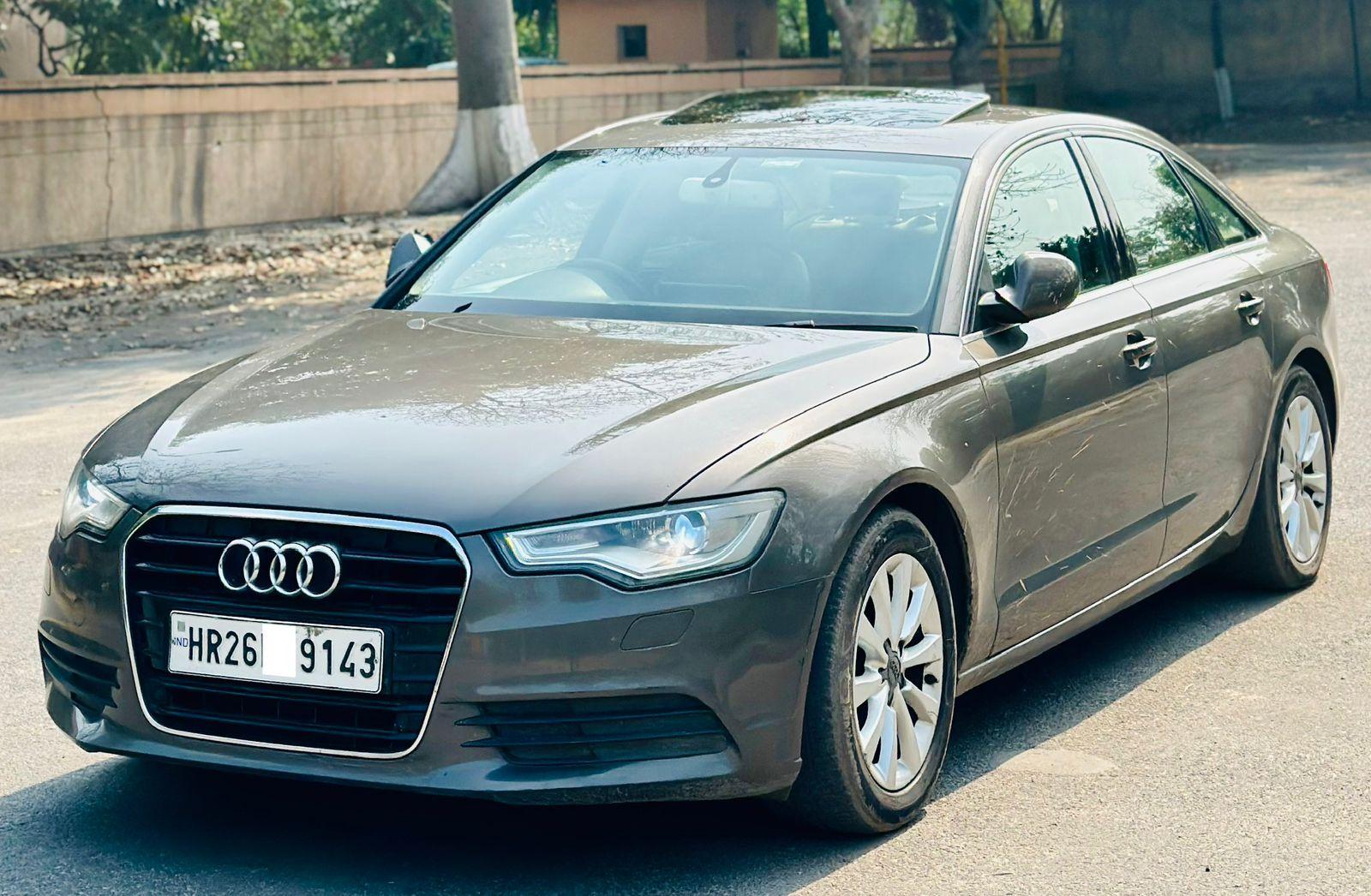 Max Motors Yozna Vihar, New Delhi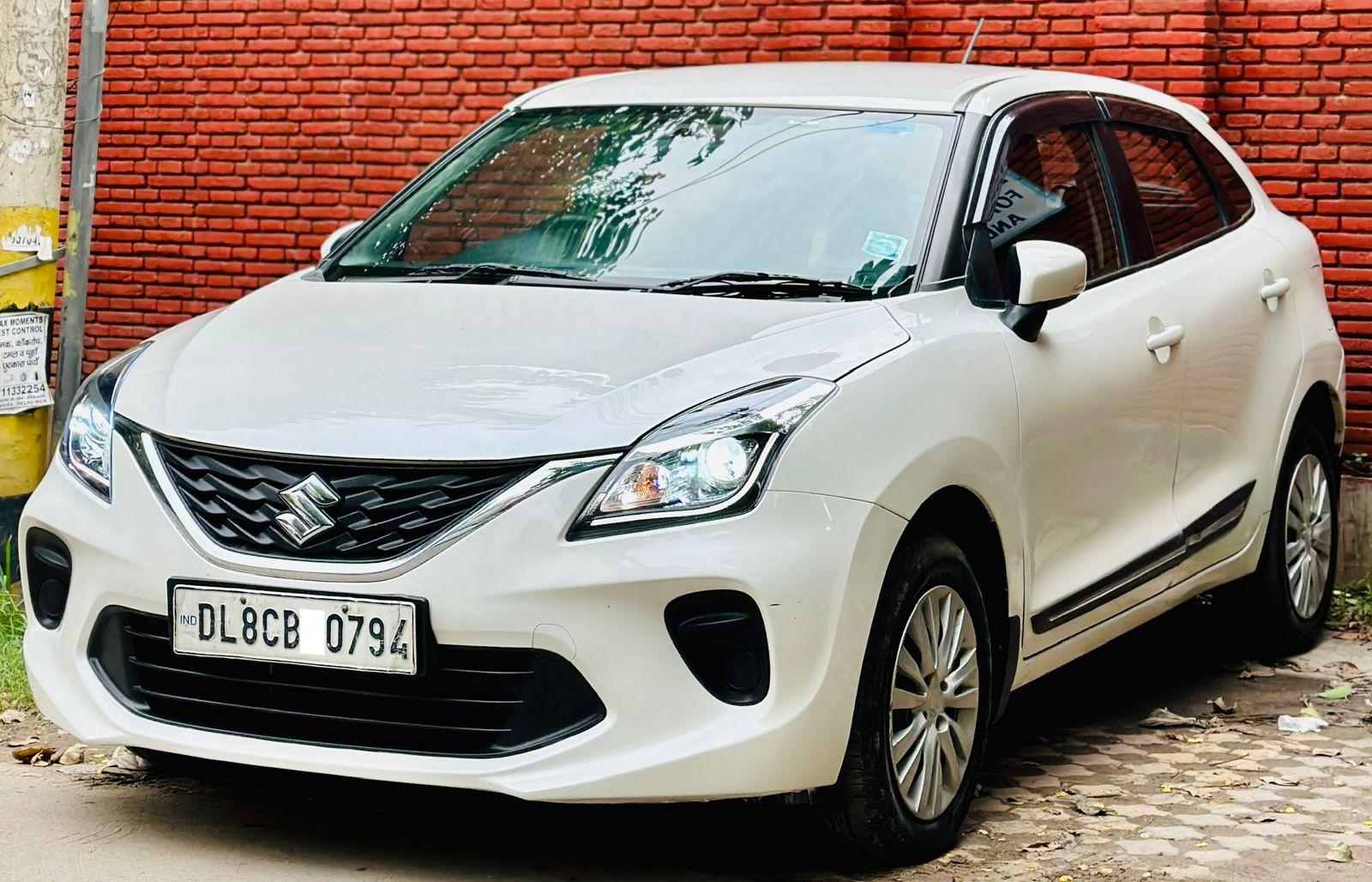 2021 Maruti Suzuki Baleno
Max Motors Yozna Vihar, New Delhi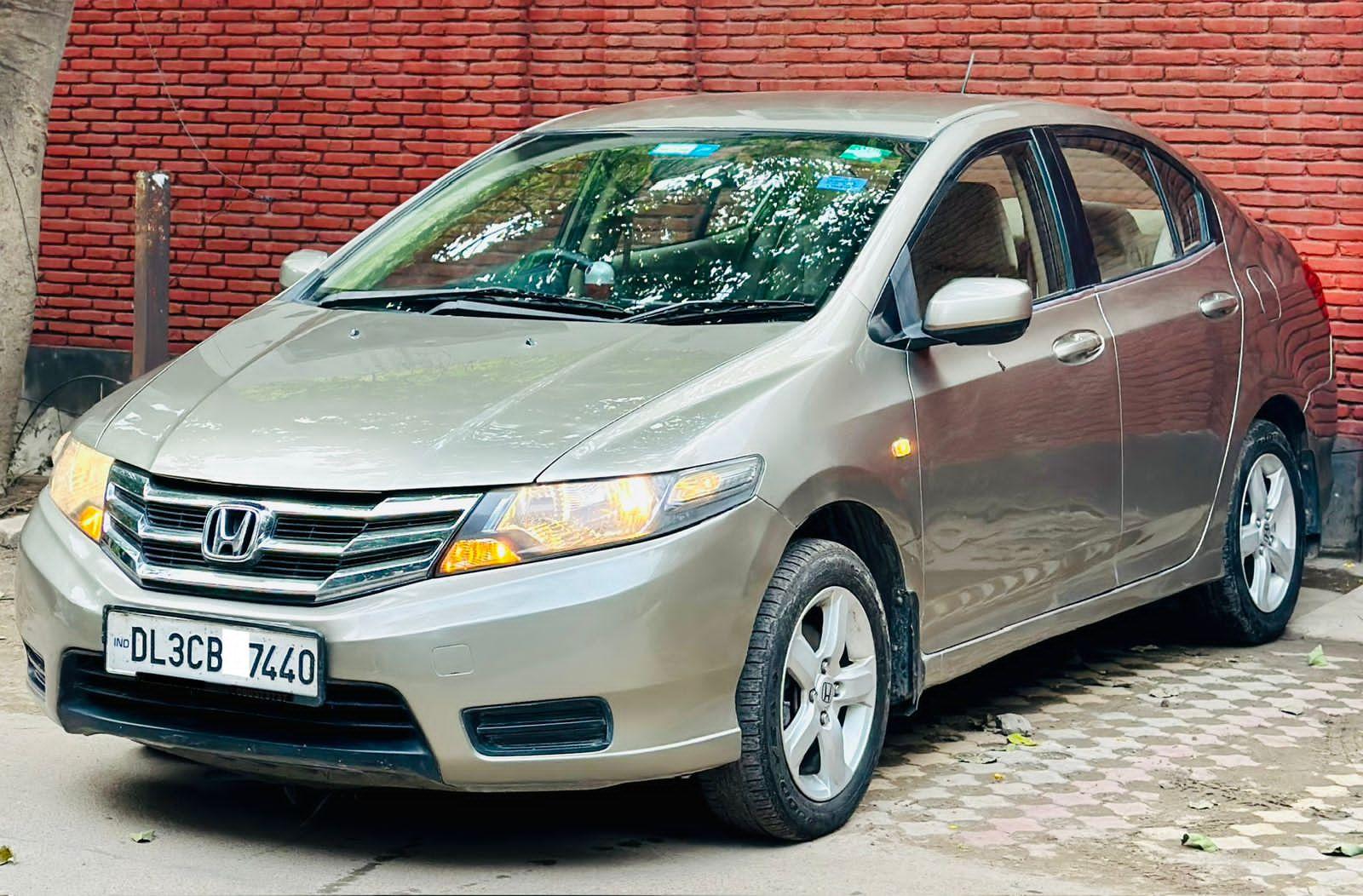 Max Motors Yozna Vihar, New Delhi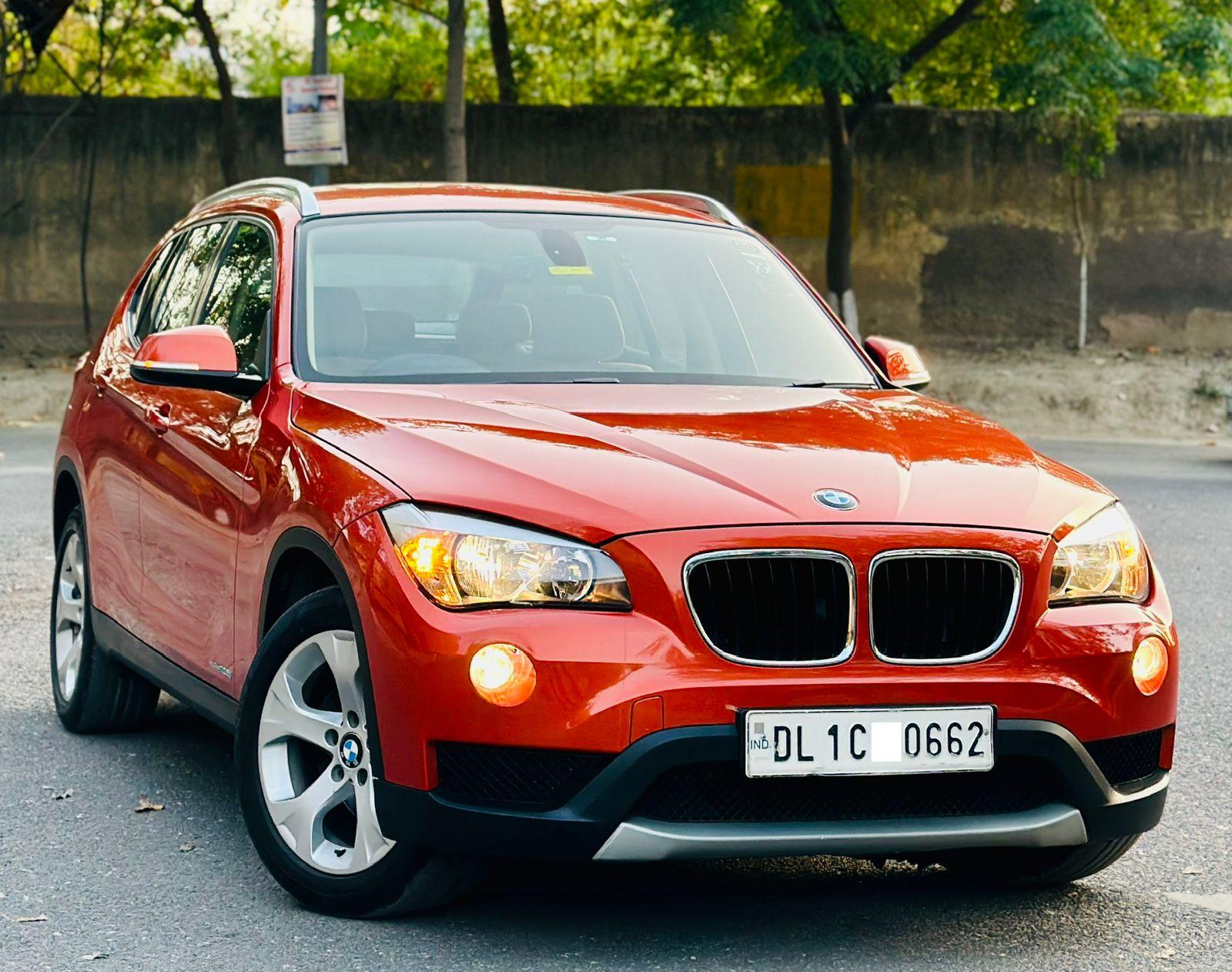 Max Motors Yozna Vihar, New Delhi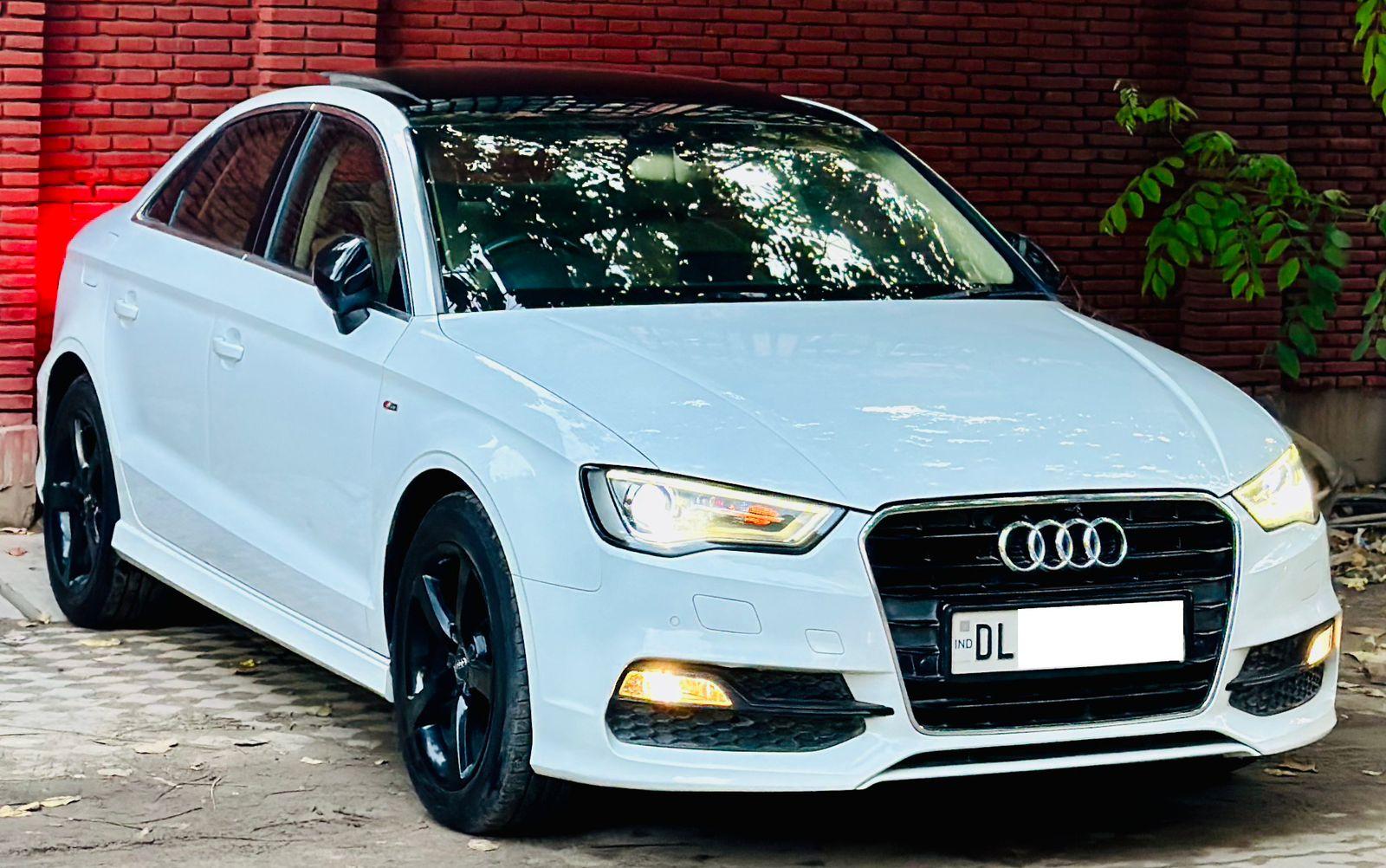 Max Motors Yozna Vihar, New Delhi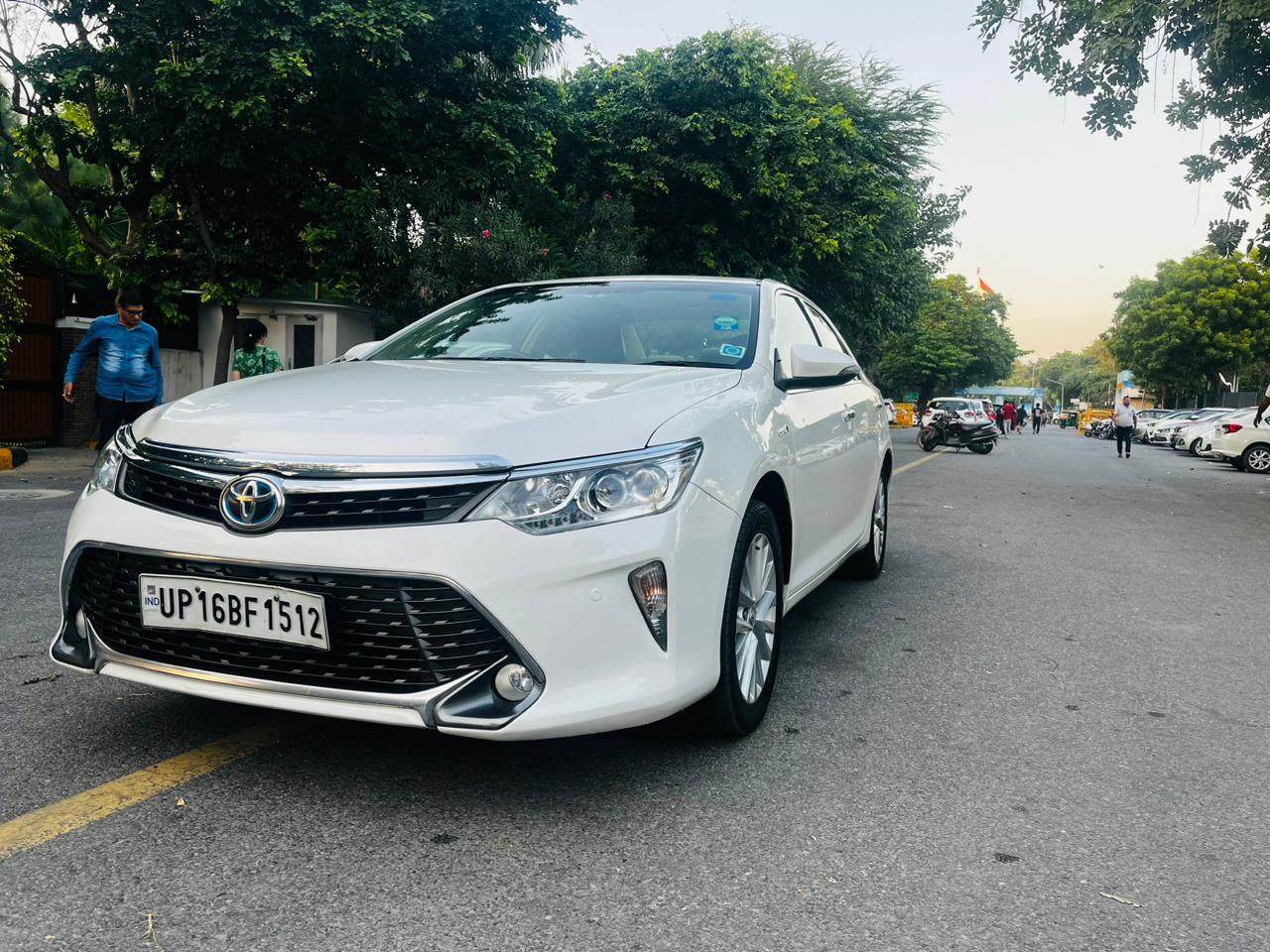 Carz Villa Bank Street, New Delhi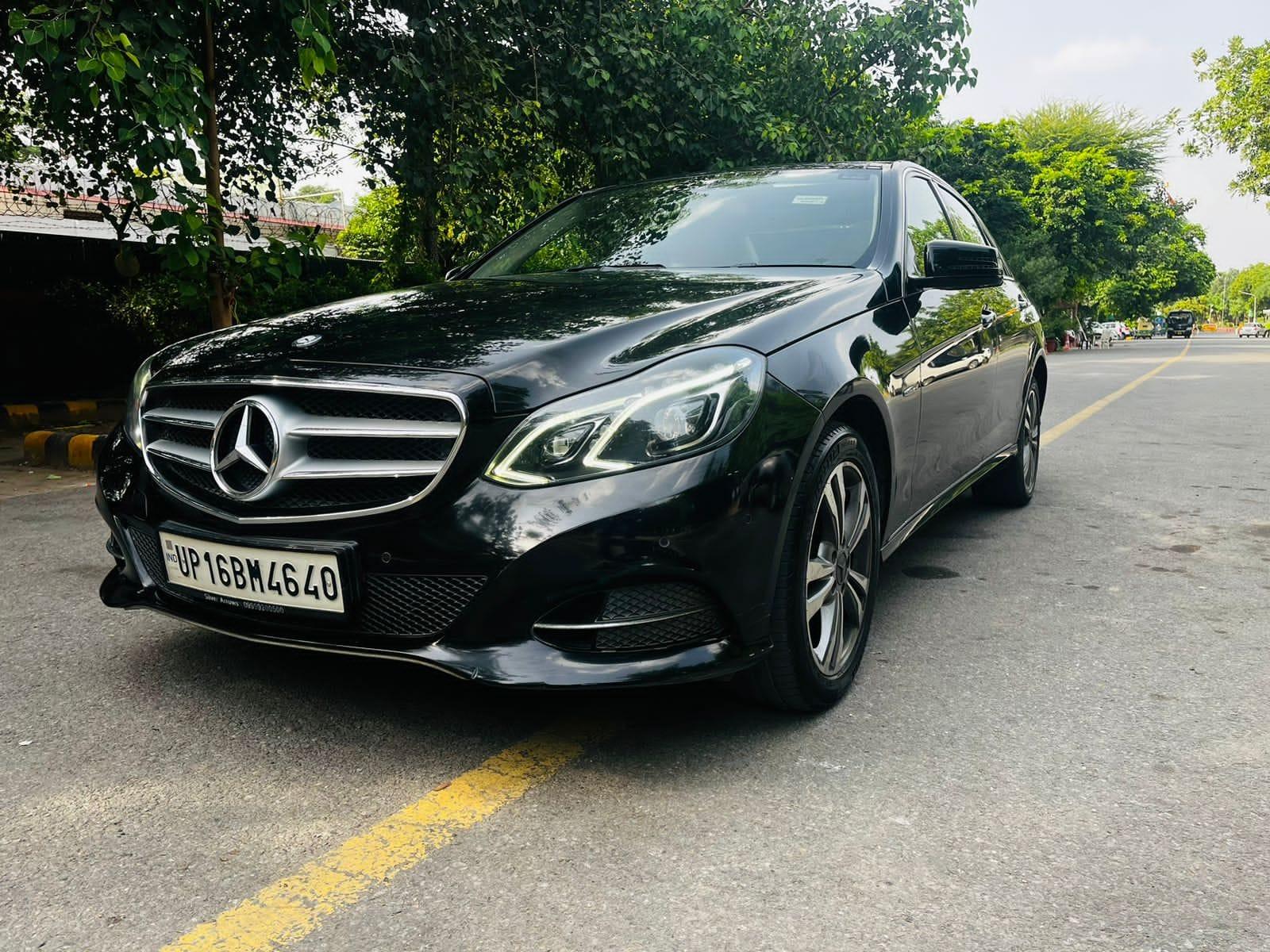 2017 Mercedes-Benz E-Class
Carz Villa Bank Street, New Delhi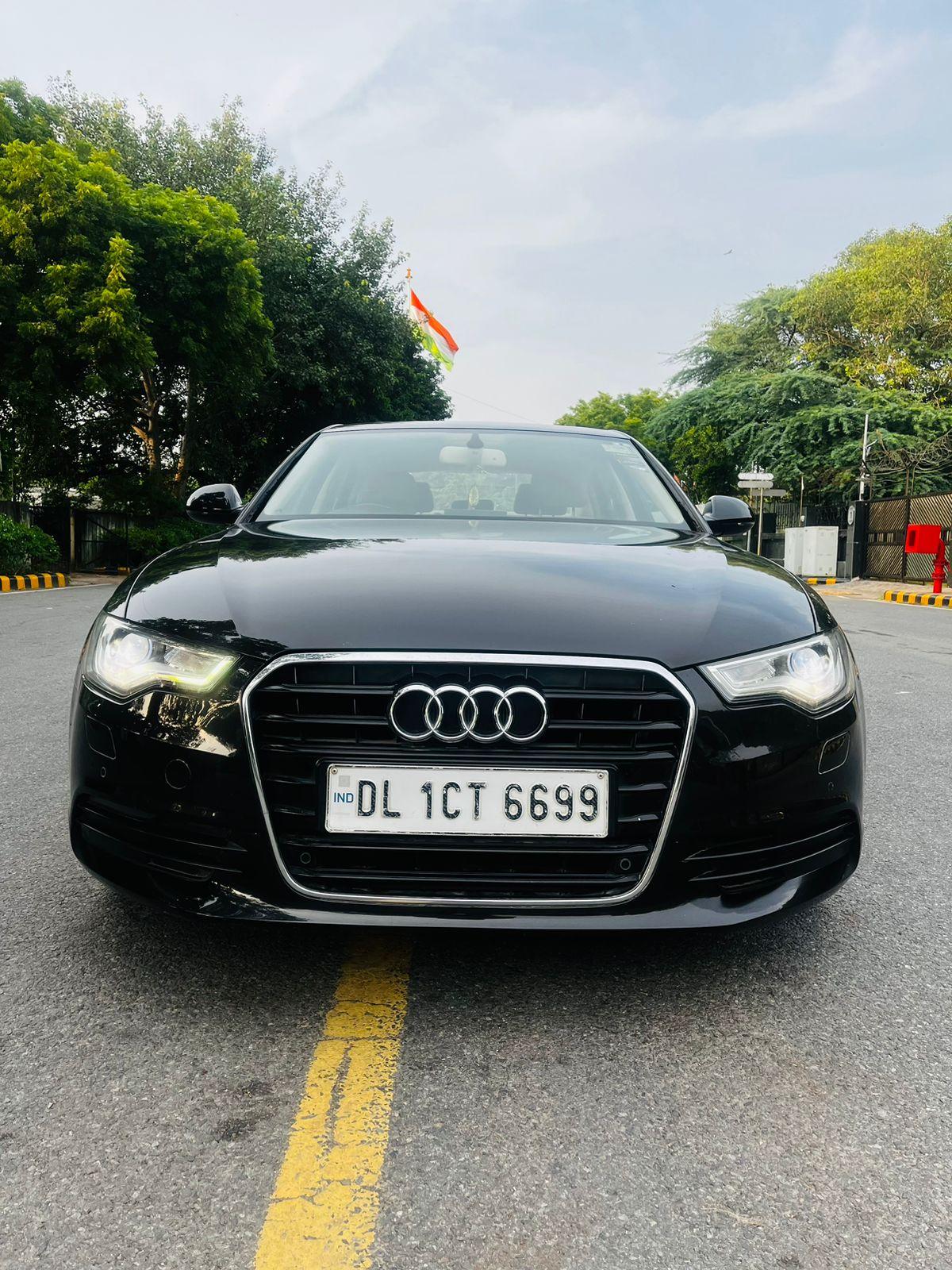 Carz Villa Bank Street, New Delhi
Explore More
Latest Reviews

Related Articles