Dates for the 21st edition of the JK Tyre FMSCI National Racing Championship have been announced and the series will kick-start on July 6, 2018. The NRC is one of the oldest and most iconic motorsport events to be held in the country and include the Euro JK and LGB Formula 4 single-seater race car series, while the Suzuki Gixxer Cup was brought onboard as part of NRC since last year. The NRC will also include a range of off-roading and rallying events over the course of the year. The top drivers of the country will be competing for the title of India's fastest racer.
The first round of the 2018 JK Tyre FMSCI National Racing Championship will be held between July 6-8 at the Kari Motor Speedway in Coimbatore. Round 2 has been scheduled between August 21 and September 2, 2018, while Round 3 will take place between October 12-14 this year with the second and third round coming back to Kari. The grand finale though is scheduled at the Buddh International Circuit (BIC) in Greater Noida between November 16-18, 2018.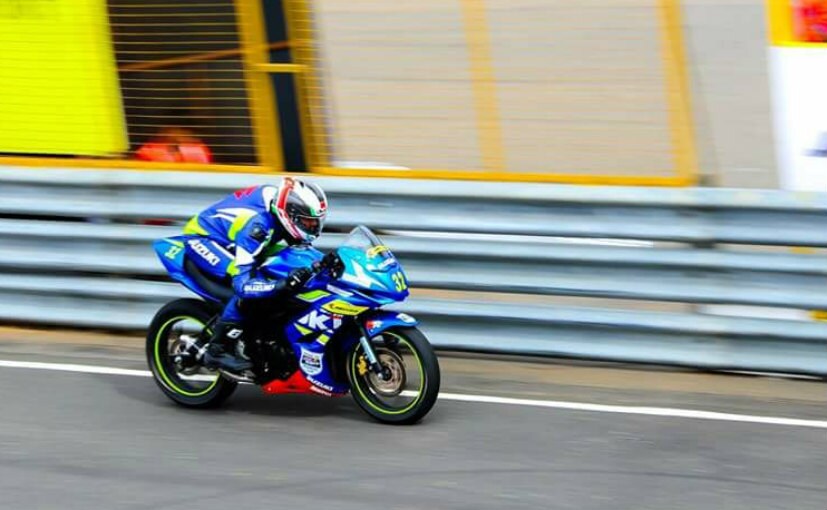 (A picture from last year's JK Tyre FMSCI NRC in Coimbatore)
Speaking about the NRC in its 21st year, JK Motorsport Head, Sanjay Sharma said, "We celebrated a huge milestone last year, when we completed 20 years of JKNRC. We embark on a new journey this season and renew our commitment to discover, hone and support young talent as they strive to make it big in the world of racing,"
The Euro JK 18 will continue to be the premier racing series this season at NRC bringing the best of the Indian drivers on the single-seater cars. Euro JK will be supported by LGB Formula 4 that is a step up for budding racers as they graduate from go-kart racing. The LGB Formula 4 series allows the young drivers to hone their skills behind the wheel in the much powerful cars.
0 Comments
Meanwhile, the Suzuki Gixxer Cup witnesses race-spec Gixxer motorcycles being pushed to its limits as the series aims to find and hone young talent from across the country with racers as young as 13 years.
For the latest auto news and reviews, follow carandbike.com on Twitter, Facebook, and subscribe to our YouTube channel.