There are a whole bunch of cars we've been waiting for in India from the Honda stable; the Accord, the Civic and of course the CR-V. We cannot deny that the CR-V, though available in petrol, was a preference here in India and it is in fact Honda's second best-selling model, the first being the Civic.
India was introduced to the 2nd generation of the CR-V and it was its design and utility that captivated the audience here. The popularity of the car grew, even though it was a petrol compact crossover which is why Honda didn't bat an eyelid and introduced the 3rd and 4th generation of the car in India. In fact the CR-V has sold 4 million units globally since 1997 and now comes the 5th gen model.
Honda has used some familiar tactics in redesigned the new-gen CR-V and that means there's more space, more technology, more safety features, slightly different styling, and some key pieces that is borrowed from the Civic.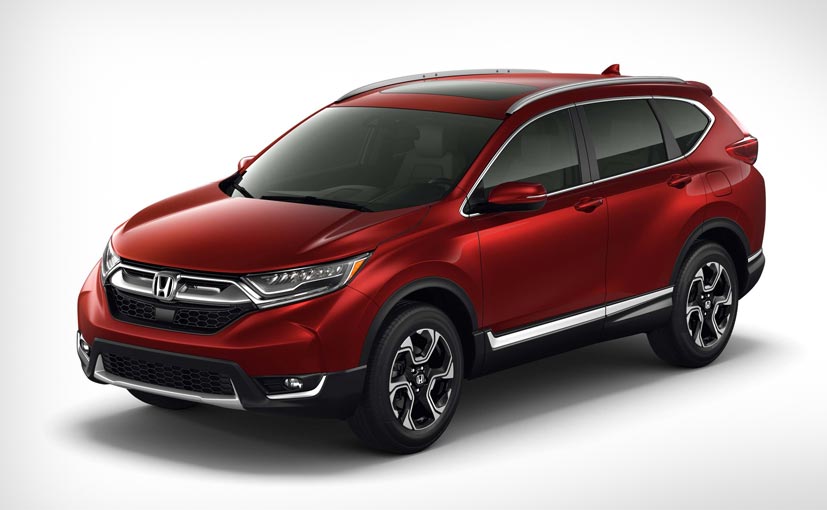 When it comes to styling, the CR-V still looks like a CR-V. It's the flared fenders and the long-ish bonnet of the car that gives it a bit of character. The front grille has new angles and elements and there's a lot of chrome splashed on it to make it look premium, of course. It also has Honda's first automatic shutter grille system, that lowers aerodynamic drag.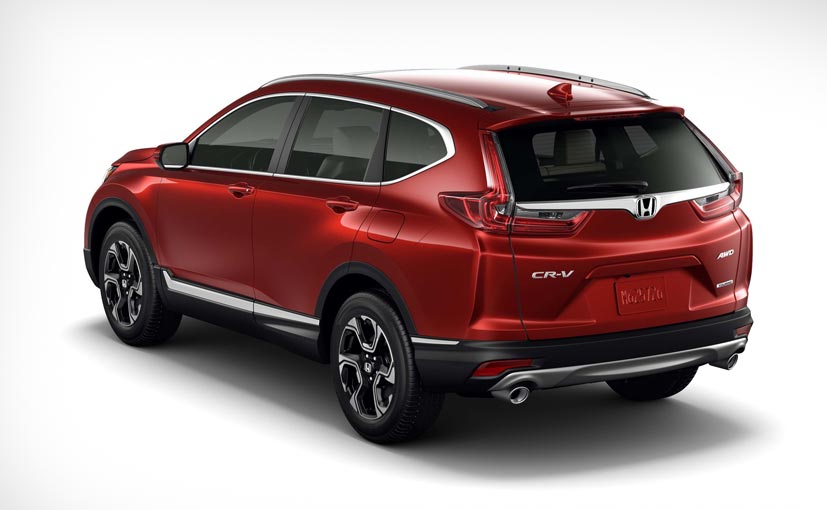 Honda has also given it LED daytime running lights and has also added a hands-free power tailgate, one that is activated by a kicking motion and we see it in cars like the Skoda Superb in India. The tail lamps are familiar too as we've seen something similar in shape on the Volvo V90. It looks good, no doubt but well that unique shape of the rear surely needed something unique, rather than something inspired.
The biggest change, however, has been under the hood and it features a new 1.5-litre, 4 cylinder turbocharged petrol engine which churns out about 190bhp and develops 288Nm of torque. If you don't want that one, there's the choice of the naturally aspirated 2.4-litre, four-cylinder engine making 184bhp. Both engines will come paired with a continuously variable transmission.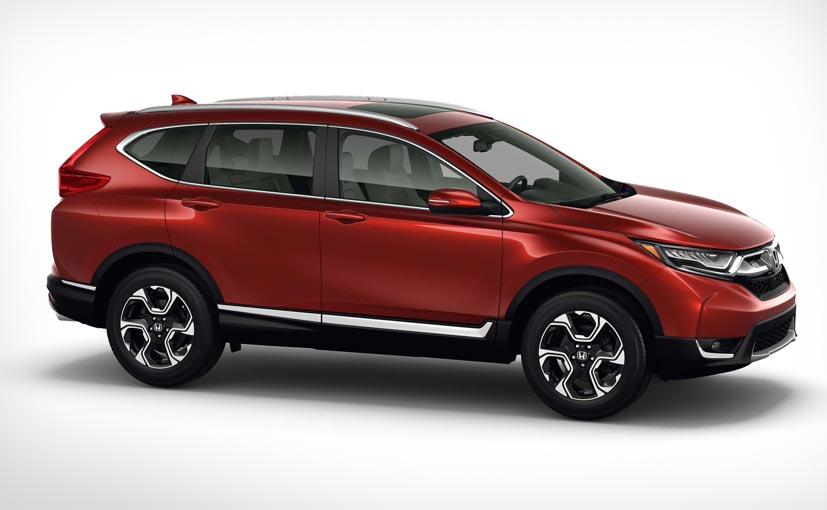 The CR-V rides on a new platform derived from the Civic. It is 30mm longer and 35mm wider and taller. Wheelbase is up by 40mm as now it comes with three-row seating, which makes the cabin a spacious one to be in. There are a ton of features as well, as the instrument panel is upgraded with two new screens, a seven-inch touchscreen in the middle and a colourful driver interface. In fact there is a new navigation system which has been developed with Garmin.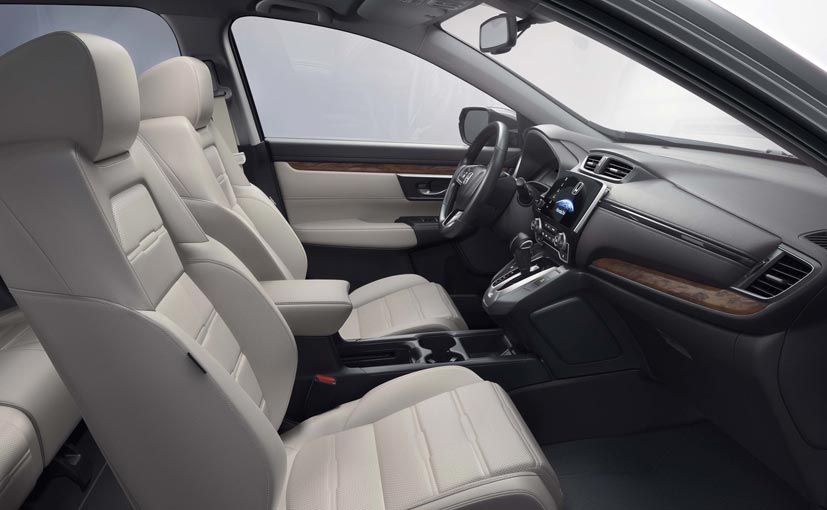 There's something new here as Honda proudly points to a volume knob in the centre stack that eases use. So yes, a touchscreen with a knob! There's also Apple CarPlay and Android Auto which work with the audio and have voice-activated features. There's also dual-zone climate controls, remote start, rear USB charging ports, and an electric parking brake. Honda in fact says that the benchmark for this car was the BMW X3, which is very interesting.
0 Comments
There are a bunch of safety features that we see in the car and these include collision-mitigating braking, road-departure mitigation, adaptive cruise control, and lane-keeping assist. There's also blind-spot detection, a rear cross-traffic monitor and automatic highbeam headlamps. So there's a mix of old and new in the 5th gen CR-V and we hope to see t do well in India considering that it already has a history here.
For the latest auto news and reviews, follow carandbike on Twitter, Facebook, and subscribe to our YouTube channel.