Indian racing driver and CNB juror Aditya Patel has announced that he will be returning to the Blancpain GT Series Asia for the 2018 season of the championship. The Indian contingent made his debut in the series last year and ended the championship on a high with a double win in the final race, while missing the championship title by a single point. Aditya will be aiming to win the coveted title this year as he confirms his return with Team ODRacing and teammate Mitch Gilbert.
Also Read: Aditya Patel Finishes Blancpain GT Series Asia With Double Win
Patel and Gilbert had an extremely strong 2017 season with the drivers securing most podiums on the grid. Patel claimed three victories last year in the championship and is now aiming to do better in the race-ready Audi R8 LMS GT3. This year though the R8 LMS GT3 will be services by Team WRT for ODRacing team.
Speaking on his return to the series with ODRacing, Aditya Patel said, "I always knew I wanted to return to the series with the team as we still have unfinished business after last year. OD Racing and Mitch have been a great source of support throughout and the season we had in 2017 was the most fun season in my race career, so to be able to be a part of that once again is fantastic. We are definitely going to work hard together to chase that championship that we missed."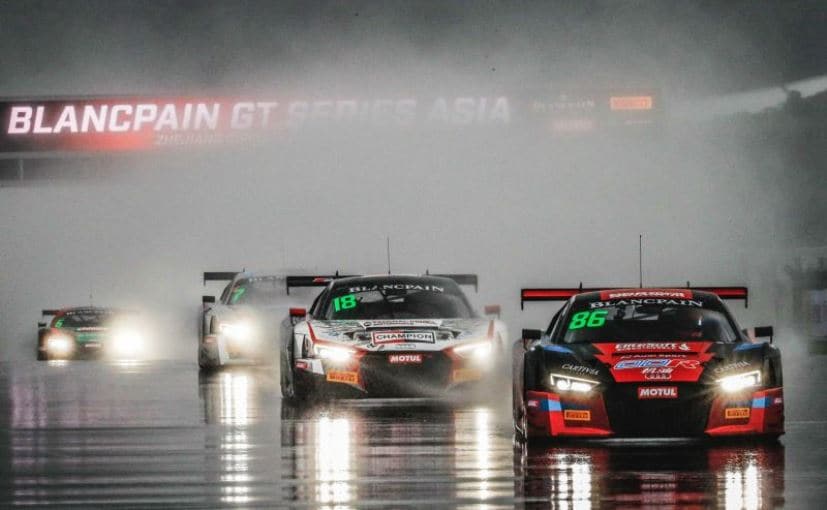 Talking about the Audi R8 LMS GT3, the Indian racer added, "We have a strong package this year, with the support from WRT, to be able to fight for the title again. WRT is considered to be one of the best GT3 teams in the world with an impressive track record and I'm really looking forward to working with them this year. Once again I must thank Audi India for their continued support over the years."
Commenting Patel's return, ODRacing team principal, Cornelius Ee said, "Mitch and Aditya proved last year that they are one of the strongest driver pairs in Asia and we now have the opportunity to partner with the renowned race team, WRT, a team that Audi Sport have entrusted to run their factory cars in Europe. Like us, WRT may not have been around for very long but their impressive successes and solid experience with Audi in the European races is sure to be an advantage for us moving forward."
0 Comments
The 2018 Blancpain GT Series Asia championship will take place over six rounds and 12 races through the year. The opening round is scheduled to take place at the Sepang International Circuit in Malaysia on April 14-15, 2018.
For the latest auto news and reviews, follow carandbike on Twitter, Facebook, and subscribe to our YouTube channel.