The much awaited Faster Adoption and Manufacturing of Electric Vehicles II (FAME II) scheme has finally been cleared by the union cabinet on February 28, 2019 with a total allocation of ₹ 10,000 crore. The allotted amount will be laid out in the next three years with the scheme being implemented from April 1, 2019. The new scheme is in succession to the FAME I scheme which earmarked an investment of ₹ 895 crore in 2015. The current allocation of ₹ 10,000 crore has been channelized to speed up the development of EVs and EV infrastructure in a bid to achieve the target of 100 per cent electrification of vehicles by 2030.
Also Read: Electric Car Sales Fall In FY18; Two-Wheeler EVs Sales Growth Stable
The FAME II scheme primarily aims to incentivise the purchase of electric vehicles and establishing the requisite charging infrastructure for electric vehicles. The emphasis will also continue to be on the electrification of public transport vehicles and other shared mobility solutions like last mile connectivity solutions such as three-wheelers and light commercial vehicles. The incentives will be mainly given to the commercial three-wheeler and four-wheeler vehicles along with private two-wheelers.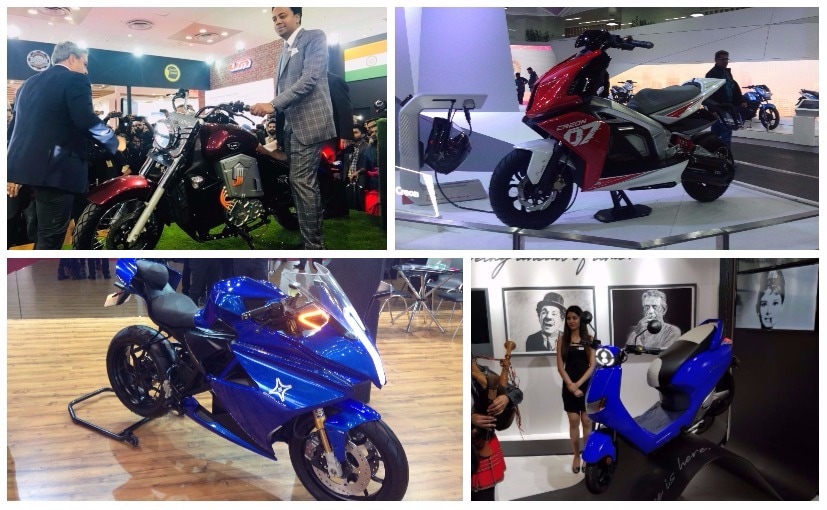 According to FAME II private electric two-wheelers will get incentives
The government is targeting to facilitate the purchase of 10 lakh electric two-wheelers, 5 lakh electric three-wheelers, 55,000 electric four wheelers and 7000 buses within the timeframe of its regulation. However, incentives will be given only to those vehicles which are powered by a lithium-ion battery or run on other advance technology like fuel cell as an effort to encourage new age technologies. This eliminates the prospects of electric vehicles powered by lead acid batteries which form a major chunk of electric two-wheelers in India.
Also Read: Government Eyes 100% Electrification Of Public Transport
Dr. Pawan Goenka, Managing Director, Mahindra said, "We applaud the approval of FAME II scheme by the Union Cabinet. The new outlay of Rs 10,000 crore over a period of three years provides a stable policy to promote green mobility in India. It addresses the key issues including National Energy Security, Mitigation of the adverse impact of vehicles on the environment and Growth of domestic technology and manufacturing capabilities. The revised FAME II removes all the uncertainty and will put Electric Vehicles in the fast lane. Mahindra supports the Central Government's focus to boost EVs in public transportation and now requests local authorities to help facilitate plying of electric vehicles on Indian roads. Government support with the FAME II scheme is holistic and includes focus on charging Infrastructure with a clear emphasis on "Make in India". We feel that it is now the responsibility of suppliers, OEMs and mobility service providers to invest in EVs and make India's EV dream become a reality."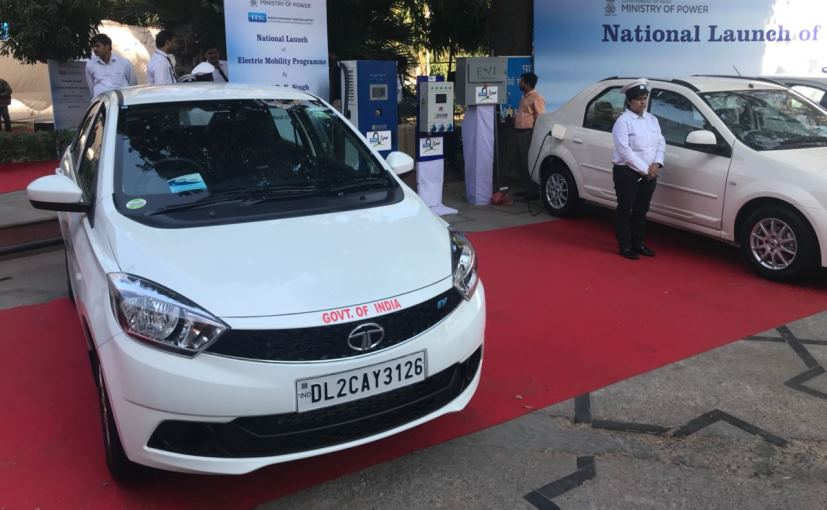 The government has already placed orders with Tata Motors and Mahindra for electric cars
Though the FAME II scheme hasn't given any clarity on incentivising private four-wheelers yet. However, it has proposed the establishment of 2700 charging stations in metro cities and across other smart cities, tier 2 cities and hilly regions. The idea is to place at least one charging station in a grid of 3x3 km. Charging stations will also be set up at a stretch of 25 km on either side of major highways which connect major cities. The easy availability of charging stations is likely to give a fillip to the sales of electric cars as well. It will also be instrumental for automakers like Mahindra and Tata Motors who is already selling electric cars in India along with encouraging other automakers to include EVs in their product line-up. In fact, the state-run Energy Efficiency Services (EESL) announced its plan to acquire close to 20,000 electric vehicles for government use with an investment of ₹ 2,400 crore. The order will see the government acquiring these EVs by March, 2019.
Also Read: EESL To Buy 20,000 Electric Vehicles By March 2019
Rajan Wadhera, President, SIAM, said, "As per our understanding, the FAME II will focus on EVs used for commercial applications and two/three wheelers and in creating the necessary infrastructure and ecosystem for EVs, which is a welcome move. While the details of the Scheme will be known shortly, the announcement of the Scheme, in itself, is a major milestone and augurs very positively for ushering clean and sustainable mobility in the country which the industry and SIAM will fully support"
Shailesh Chandra, President - Electric Mobility Business & Corporate Strategy said, "We welcome the move by the Government on approving FAME II. It brings clarity and policy stability in the industry, thus creating an environment for all the ecosystem players to commit to the journey of sustainability. We see this as the key intervention in accelerating penetration of electric vehicles and realization of Government's Vision 2030."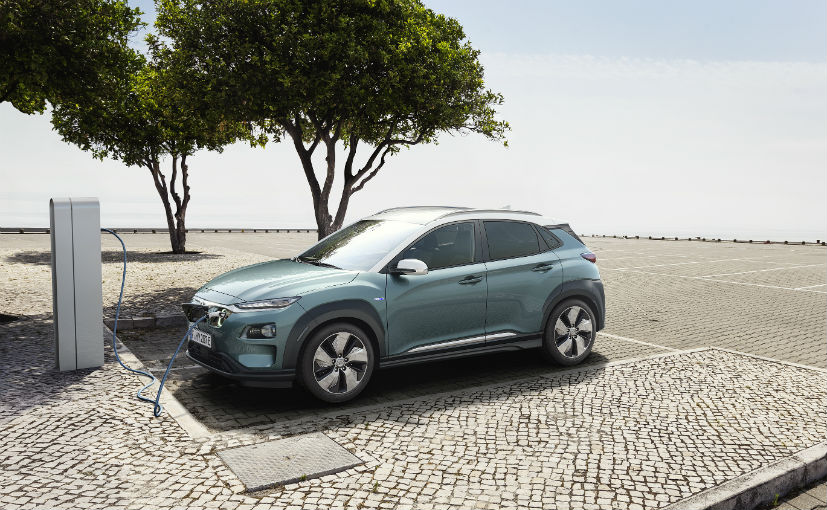 Hyundai will be launching the Kona electric car in India this year
Electric Vehicles manufacturers in India for long have lobbied for this scheme as it was necessary for faster adoption of electric vehicles. Though Audi has decided to bring the e-Tron to India, it had shown concern regarding the charging infrastructure. Mercedes-Benz too had stated it as a limiting factor and had termed getting the EQC in India as a premature decision. Hyundai has in fact already announced that it will be launching the Kona electric SUV in the country and in fact Nissan too recently said that it's all set to bring in its best-selling electric car in the world, the Leaf, to India too.
Also Read: Hyundai Kona Electric To Launch In India
0 Comments
The scheme is also reassuring for Mahindra and Tata Motors which have allocated a large sum for the research and development on electric mobility. Other carmakers like Suzuki Corporation are setting up its battery plant in India but is planning to get majority of its business from exports could also find local buyers if the number of electric vehicles on the Indian roads will increase.
For the latest auto news and reviews, follow carandbike on Twitter, Facebook, and subscribe to our YouTube channel.