The Jaguar XE was developed to directly take on the venerable BMW 3 Series. The 3 Series, thus far, has been the King of premium sports sedans for as long as the category has existed. And while it's the 5 Series that's BMW's bestseller in India, the most popular model for the Munich automaker worldwide is the 3 Series. So it's an audacious move by Jaguar to attempt to unseat the undisputed champion. But it was also one that was very necessary if the Indian-owned British automaker was going to expand its global footprint.
The XE looks almost like the flagship XJ was inadvertently shrunk by selecting the wrong wash cycle. That said, it certainly does look premium - and distinctly like a Jaguar. But it's from behind the wheel that the new baby Jag really stamps its authority. It has a beautiful lightweight chassis, which is 75% aluminium, with sports car handling - and an eager drivetrain to match! The electrically assisted steering is perfectly weighted and provides good feedback. And the XE excels in the ride department too - as it remains sporty, but at the same time makes your daily commute very comfortable as it neutralises any potholes in the road.
44.98 Lakh *
On Road Price (New Delhi)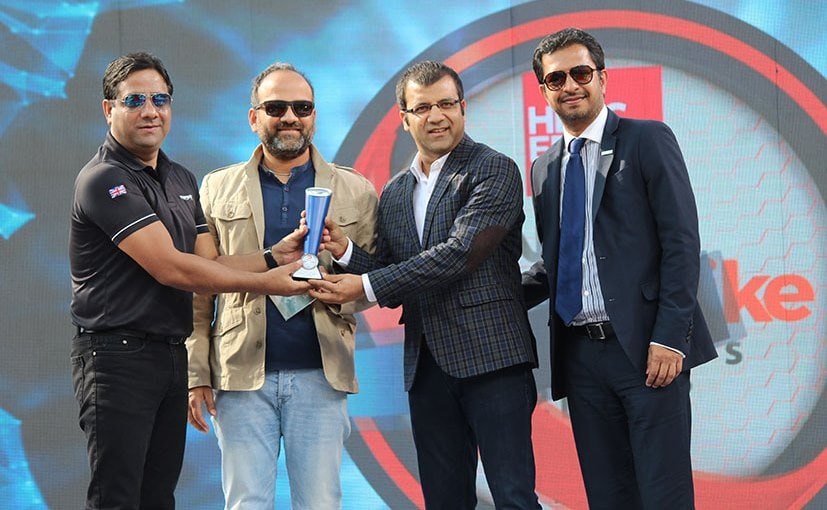 All of which means that the XE not only feels premium and luxurious when you're in the driver's seat, but, more importantly, it can get your heart racing if need be. Space in the rear seat, however, is tight - so the place that you want to be is clearly in the driver's seat. But if you do happen to find yourself there, it's very rewarding indeed. And so the XE beat out even the very capable Audi A4 to win the Premium Compact Sedan of the Year for 2017.
0 Comments
Dhruv Behl is editor of autoX and a member of the NDTV Car and Bike Awards jury since 2013.
For the latest auto news and reviews, follow carandbike on Twitter, Facebook, and subscribe to our YouTube channel.