Furthering its pursuit of lightweight design, Audi will use "an intelligent mix of four materials" in next-generation A8's weight-bearing body structure. The experts at Audi have long been concentrating on the use of multiple materials instead of a single material in lightweight design. Keeping with the "the right material in the right place and in the right amount" principle, the latest stage in multi-material construction in the Audi Space Frame (ASF) for the upcoming flagship uses a mix of aluminium, steel, magnesium and carbon fibre-reinforced polymer (CFRP). This application of new material technologies and designs has also lead to an improved torsional rigidity on the new A8 as compared to its predecessor.
The rear panel made of CFRP is the biggest component in the occupant cell of the new Audi A8 and contributes 33 per cent to the torsional rigidity of the total vehicle. Furthermore, between six and 19 fibre layers are placed one on top of the other that ensure a load-optimised layout and optimally absorb longitudinal and transverse loads as well as shearing force. These individual fibre layers consist of tapes 50 millimetres wide and can be placed individually in a finished layered package, with any desired fibre angle and minimal trimming of the fibres. This direct-fibre layering process makes it possible to entirely do away with the manufacture of entire sheets.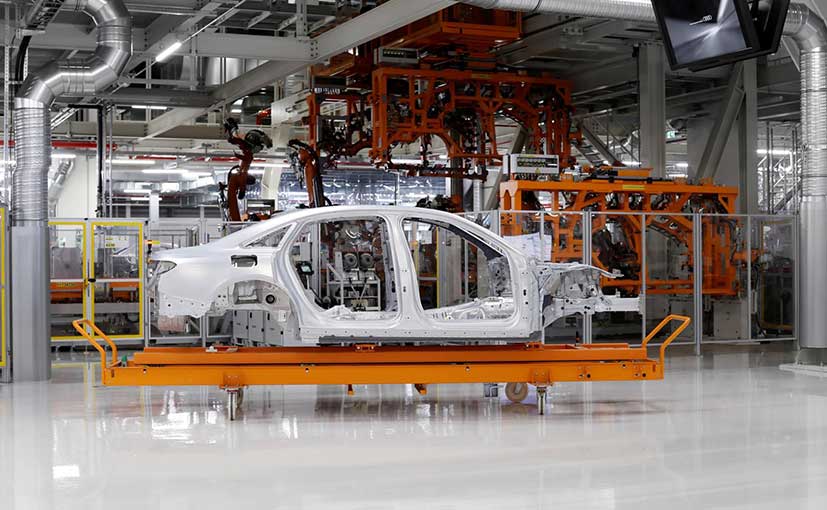 0 Comments
The highly complex yet energy-efficient production operation of the next-gen Audi A8 uses 14 different joining processes, including roller hemming at the front and rear door cutouts. This mechanical, "cold" technology is used to join the aluminium side wall frame to the hot-formed, steel sheets at the B-pillar, roof line, and sills. The company achieved improvements of up to 36 millimetres at the door cutouts compared to the predecessor model which eases ingress and egress and widens the driver's field of vision around the A-pillar.
For the latest auto news and reviews, follow carandbike.com on Twitter, Facebook, and subscribe to our YouTube channel.