Well, we've brought you stories of the car being spotted testing and now Land Rover has officially announced that the world premiere of the new Discovery is scheduled for September 28, 2016. The car will be showcased ahead of its debut at the Paris Motor Show.
The company released a single image which shows the front of the car, however, there's absolutely no information provided about this forthcoming SUV. It's probably one of the shortest press releases we've seen till date and fortunately we know a bit more about, so we can prepare you for what's in store.
To start with, the Discovery name will return to all markets and the LR4 nomenclature which its predecessor wore (in the US) will be completely done away with. Next, it will be closely related to the current line-up of the Range Rover and Range Rover Sport and this translates directly to the fact that the new Discovery will see the extensive use of aluminum. This also means that the kerb weight of the SUV will come down making it lighter than its hefty predecessor (which weighed in at 2622kg).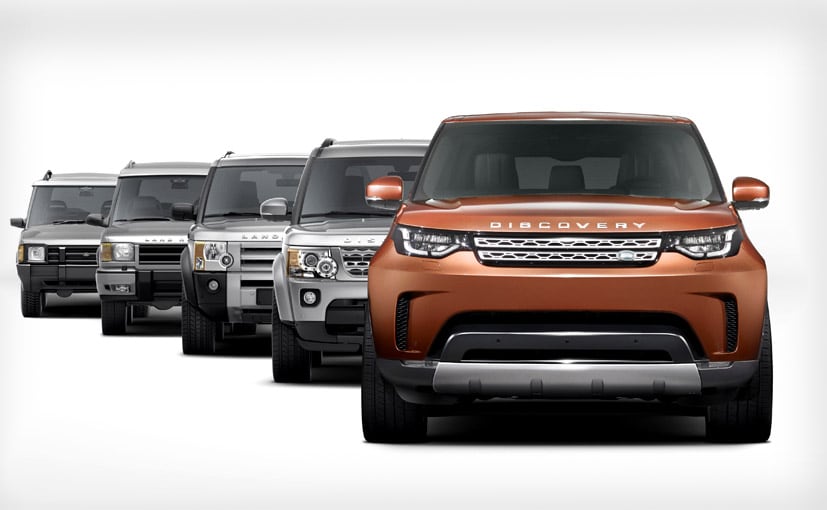 Land rover previewed the new car back in 2014 and it called it the Discovery Vision Concept and the production model will take a bunch of design cues from it. The new Discovery will continue to come with the benchmark 'alpine' roof profile which rises at the rear. This helps to provide good amount of room for the standard third row seating.
Under the hood, we expect Jaguar Land Rover's new family of Ingenium engines, with both petrol and diesel four-cylinder and six-cylinder versions. But we'll wait for Land Rover to furnish more details on this.
0 Comments
Land Rover will switch to a full unibody chassis with the new Discovery and we've been told that the off-road ability will be class-leading; but well, we'll need to drive it to know more.
For the latest auto news and reviews, follow carandbike.com on Twitter, Facebook, and subscribe to our YouTube channel.