As the arrival of Cullinan nears and final preparations are made, Rolls-Royce this week offered a glimpse into what will undoubtedly be the best seat in the house. There are those of who might have packed in furniture into the boot of the car and then opened it up, the Rolls-Royce doesn't want you to get into the manual labour mode and indeed wants it to make it as effortless as it can for you to relax, offer you a seat and just watch the world go by.
Also Read: Rolls-Royce Cullinan Super Luxury SUV Makes World Debut
This is the first of the bespoke features that has been showcased and it'll be available on the SUV and it's called the 'Viewing Suite'. It has been designed and engineered in Goodwood and the viewing suite is automatically deployed at the touch of a button. Press the button and two rear-facing, leather chairs and a cocktail table gracefully emerge from within the rear compartment of the Cullinan.
Also Read: Rolls-Royce SUV Will Be Called Cullinan
"From the day we conceived of Cullinan we were focussed on offering a truly authentic and luxurious Rolls-Royce experience to our customers through fascinating surprise and delight features," comments Torsten Muller-Otvos, Chief Executive Officer of Rolls-Royce. "The beauty of Cullinan's Viewing Suite, the manner in which it deploys so effortlessly, the attention to detail, the finest leathers that match the interior of the customer's Cullinan, and how it all comes together to bring beautiful furniture to the most remote places, all bear testimony to the unequalled Bespoke competence of the designers and craftspeople at the Home of Rolls-Royce."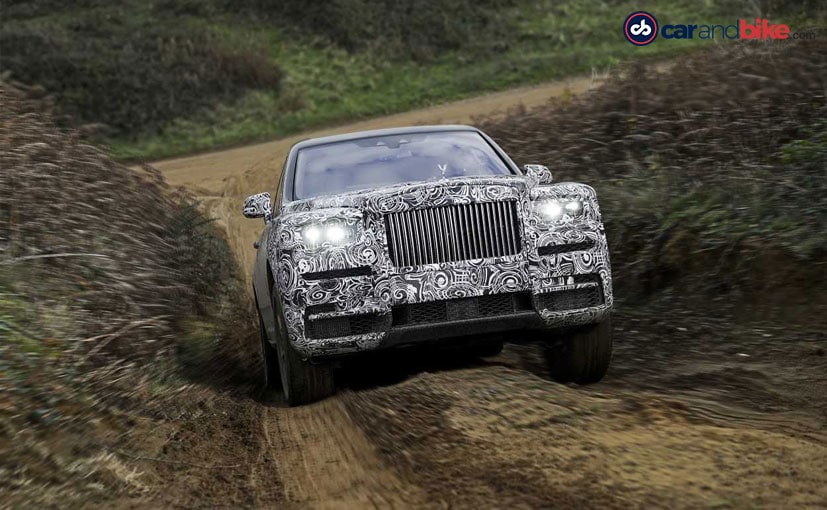 0 Comments
The Cullinan is the second Rolls-Royce after the new generation Phantom to use the company's brand new aluminium spaceframe that it calls the 'Architecture of Luxury'. The Cullinan is also therefore likely to share the Phantom's 6.8-litre V12 engine. Rolls-Royce's owner BMW is likely to extend its upcoming powerful hybrid powertrains to the SUV in the future. And though it will face competition from the likes of the Bentley Bentayga, we are sure with these bespoke features, the Cullinan will carve a niche of its own.
For the latest auto news and reviews, follow carandbike.com on Twitter, Facebook, and subscribe to our YouTube channel.