Ferrari has officially launched their brand new V12 powered GT in India - the 812 Superfast. The Ferrari 812 Superfast replaces the F12 Berlinetta, a model that was quite popular with Ferrari customers in the country. The Ferrari 812 Superfast comes with a hefty price tag of ₹ 5.20 crore (ex-showroom) before options. The Ferrari 812 Superfast, as we mentioned earlier, packs a naturally aspirated V12 engine making 789 bhp of peak power and 718 Nm of peak torque, all of which goes exclusively to the rear wheels. Top speed on the Ferrari 812 Superfast is a thumping 340 kmph!
As with most Ferrari models, the 812 Superfast looks absolutely stunning. What is almost an evolution of the older F12 but with a lot more aggressive details, the 812 follows the GT philosophy to the T. It has a long and swooping bonnet, a rear set cabin and a short stubby boot, a typical characteristic of almost every front engine V12 powered Ferrari since the likes of the extremely rare and sought after Ferrari 250 series. The Ferrari 812 Superfast also features a host of active aero in the front bumper, underbody and the rear diffuser along with a host of aero aids and carefully placed vents that help with downforce.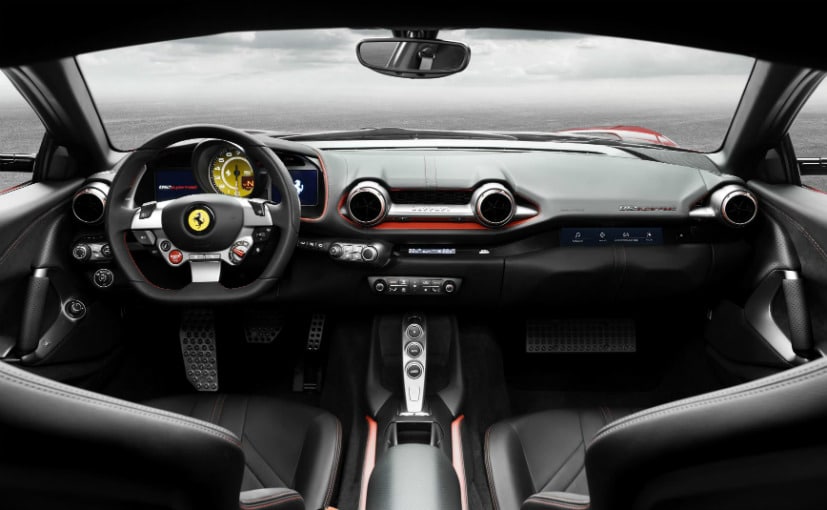 We particularly like the sharp and aggressive headlamps that have been mated to a set of slits for cooling the engine and the rear design that features an almost fighter jet inspired quad tail pipe and quad exhaust setup. The 812 Superfast comes in a variety of colours including a range of reds (obviously) along with a lost of historic (on Ferrari V12 cars) colours like hues of blue and silver. That said, we think the 812 in traditional Rosso Corso or Rosso Scuderia will be the most popular with buyers in India.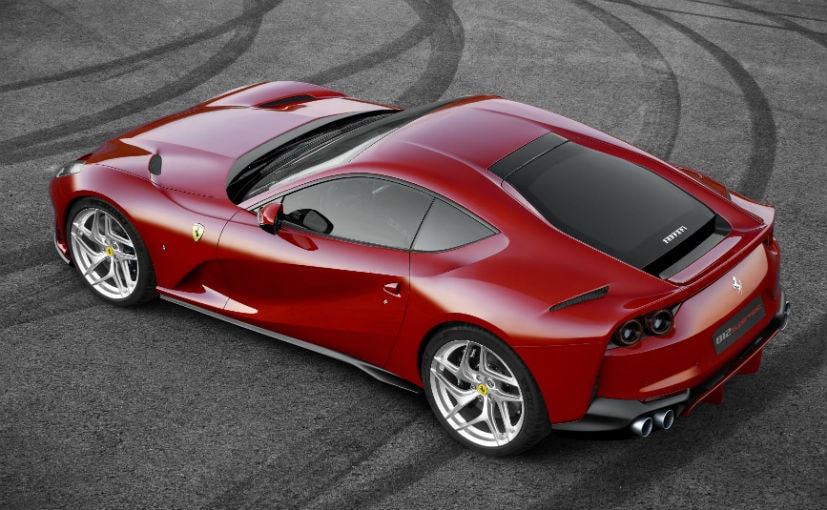 The Ferrari 812 mechanically is also much more advanced as compared to the F12 Berlinetta. It features a new electronic driving aid called 'Side Slip Control' that helps you control how sideways you want to go through corners with the help of active and clever electronics. The Ferrari 812 Superfast also gets rear wheel steering.
0 Comments
The Ferrari 812 Superfast takes on other two seater GT cars in India like the Aston Martin DB11 along with conventional 2+2 GTs like the Bentley Continental GT.
For the latest auto news and reviews, follow carandbike on Twitter, Facebook, and subscribe to our YouTube channel.