Jaguar Land Rover (JLR) will be moving into a product offensive starting next year that will see the manufacturer introduce all-new products, update existing offerings and strengthen its presence in the electric vehicle segment. With the Tata Motors' owned automaker aiming to stay ahead of its German rivals, JLR has lined up an investment of 13.5 billion pounds over the next three years that will be used towards new models, advanced technology and capacity addition. The automaker has also confirmed that the next generation Land Rover Defender will be arriving in 2020 as part of its 99 product actions till 2024.
Starting from FY2019, Jaguar Land Rover will be rolling out new products every year while constantly updating its existing models. The company plans to have 19 product launches in FY2019, which will include the new Jaguar I-Pace; while the company will introduce the much awaited third generation Land Rover Defender between FY2020-2021. The automaker will also have 38 product launches during this period. Between FY2022-2024, the company 42 launches planned. JLR currently has 12 product nameplates on sale, which will be expanded to 16 by 2024.
(JLR's MLA platform is expected to be ready by 2025 and will be compatible with different powertrains)

JLR will also be spending the earmarked investment on electrification and developing the new modular longitudinal architecture (MLA). The new platform is expected to be ready by 2025 and will cater towards different powertrains including internal combustion engines, battery electric vehicles and plug-in electric vehicle hybrids. The automaker's next generation of vehicles will be underpinned under this platform. The automaker further said that 51 per cent of the investment will be used on products, 13 per cent on electrification and nine per cent on powertrain.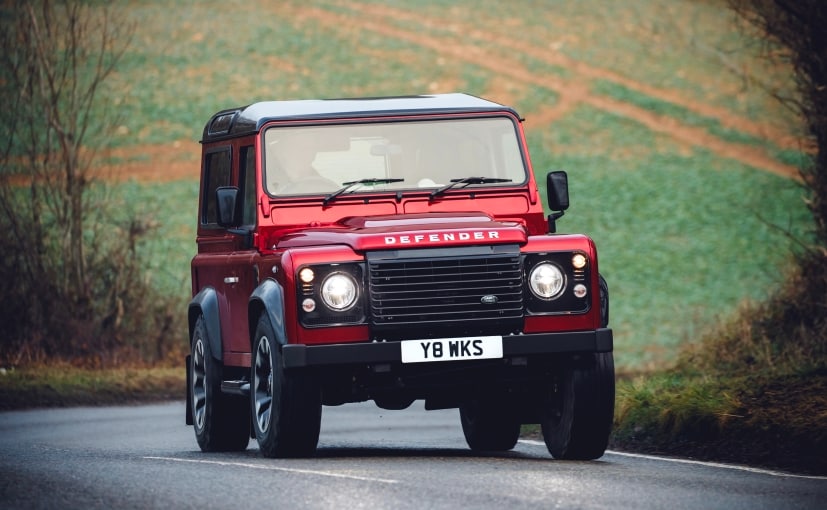 0 Comments
Meanwhile, little is known about the next generation Land Rover Defender. The workhorse SUV has been serving the British for over four decades now, and a teaser revealed sometime ago did tell us that the new version will retain the iconic lines of the Defender. This time though, the SUV will be offered with a hybrid powertrain. The new Land Rover Defender is likely to come to India as well soon after its global launch.
For the latest auto news and reviews, follow carandbike on Twitter, Facebook, and subscribe to our YouTube channel.