As a preview of its new design language, French carmaker Renault today unveiled the new all-electric Trezor concept at the Paris Motor Show 2016. The new EV concept comes with a radical design that will be incorporated in Renault's future models. Taking the shape of an aggressive two-seater Grand Tourer (GT), the new Renault Trezor concept EV features a sleek and curvaceous carbon fibre body featuring red glazing to provide a splash of contrast.
Now, this is not the first time Renault has used a new EV concept to preview its future design language. 6 years ago, at the 2010 Paris Motor Show, the carmaker unveiled a similarly radical-looking DeZir concept EV that also was used to preview Renault's new design cycle.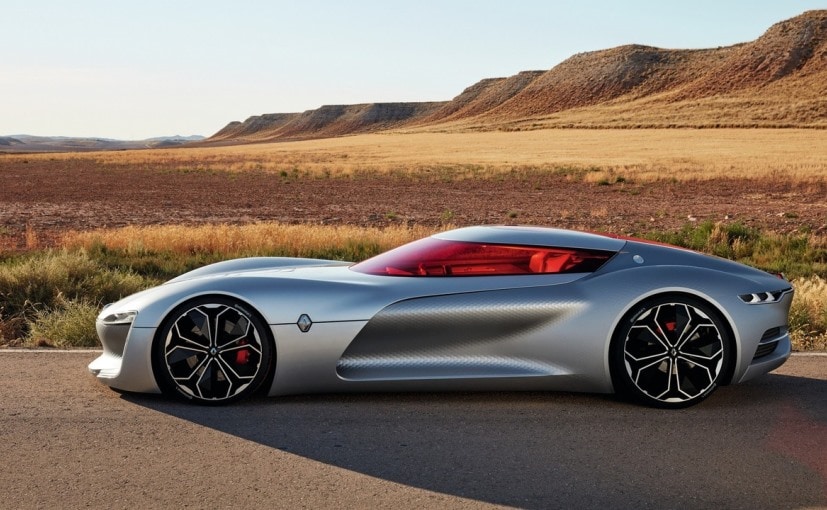 The powertrain used in Renault's latest EV concept is derived from a Formula E car, which in this application it delivers 348bhp and develops 380 Nm of torque. The rear-wheel gets enough electric power to do a 0-100kmph sprint in less than 4-seconds, although the maximum range hasn't been specified. Renault engineers have fitted the car with two air-cooled big batteries, one sitting at the front while the other is in the back to ensure an optimal weight distribution between the two axles.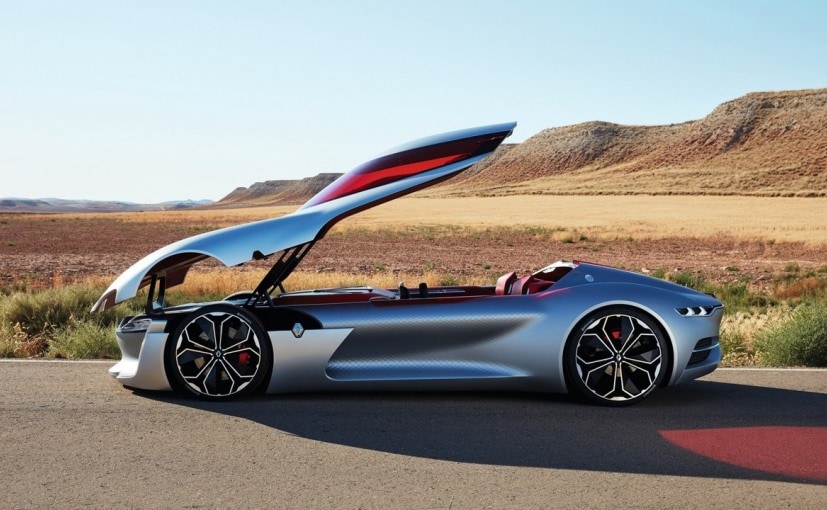 As for its design and styling, the Renault Trezor concept measures a good 4700mm in length and tips the scale at just 1600kg thanks. This moderately low weight is achieved thanks to the extensive use of carbon fibre went into building its monocoque chassis and also the one-piece clamshell roof that works as a cabin access hatch. The low-slung vehicle also comes with a long hood and muscular fenders that not only gives the car its aggressive stance but also makes it a lot aerodynamic.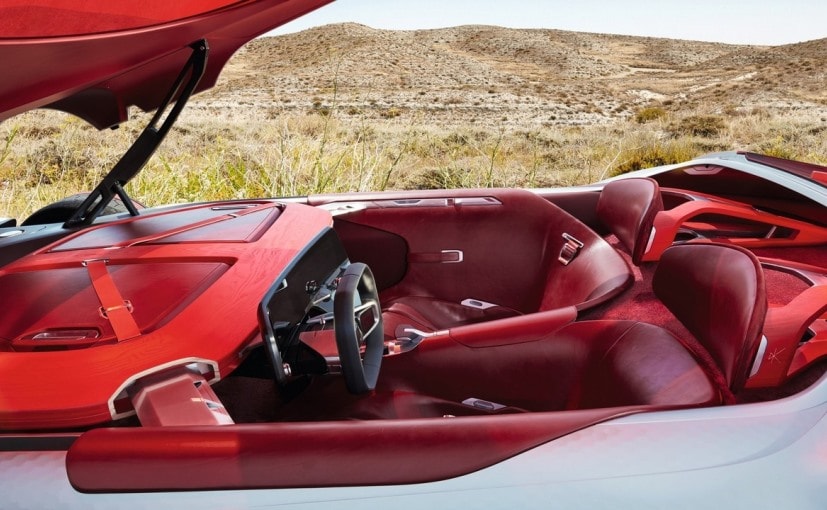 Inside, the futuristic cabin offers plenty of room for two people thanks to the generous 2700mm wheelbase. The cabin also features large OLED curved display that comes with Corning Gorilla Glass to offer protection against scratches. the Trezor boasts autonomous driving technology and once it's switched on, the steering wheel will change its shape to give the driver a panoramic view of the dashboard.
0 Comments
For More From The Motor Show, Go To Our Complete Coverage of Paris 2016.
For the latest auto news and reviews, follow carandbike on Twitter, Facebook, and subscribe to our YouTube channel.