The Rolls-Royce of SUVs - that is what the Goodwood based company has set out to create. And the Rolls-Royce Cullinan is to be the world's first all-terrain, high-bodied car to sport the famed Spirit of Ecstasy hood ornament atop its radiator grille. The car has been under development for over 4 years, and in the last 3 has undergone a series of gruelling trials across the world - in a bid to prove itself to be Effortless Everywhere - the tag the new Cullinan rides in with. As we have reported a week ago, the Rolls-Royce Cullinan is to be unveiled soon, and will make its public debut in the UK on May 10 2018. The highly anticipated debut will finally reveal the Cullinan's exterior and interior design - and also give us the actual details on its construction and V12 engine.
Also Read: Rolls-Royce Cullinan Super Luxury SUV Makes World Debut
Also Read: Roll-Royce Cullinan SUV to be revealed this month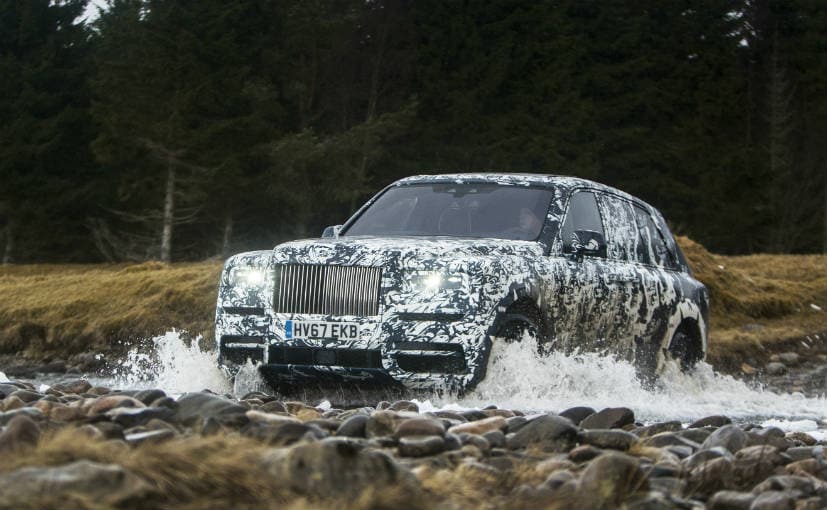 The Cullinan is named for the largest flawless diamond ever found, and we told you in February how that name was hiding in plain sight all along. The company's name for the development programme for this car was indeed called Project Cullinan. It is expected to offer a host of customisation options for its buyers. It is also likely to be offered in multiple seating configurations. There is always a lot of anticipation when Rolls-Royce launches an all-new model. It is probably a bit different this time around with the Cullinan, since it is the first SUV style vehicle ever built by Rolls-Royce.
Also Read: Rolls-Royce Cullinan Images Leaked Ahead Of World Debut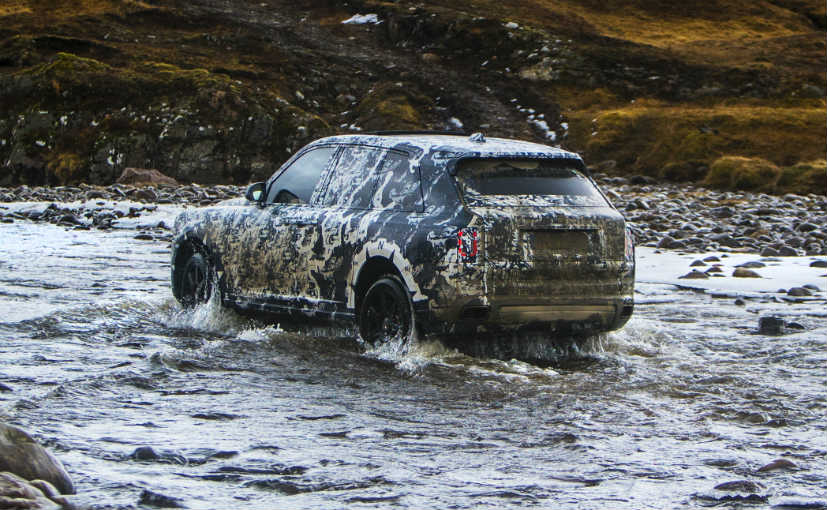 The car will be key to the BMW-owned British marque attaining new customers. Hence it will be crucial to see what kind of capability and ride or comfort attributes the Cullinan brings to the party. Rolls-Royce introduced the world to its new generation Phantom flagship sedan last year, and with it also came an all-new vehicle architecture. The aluminium spaceframe called 'Architecture of Luxury' is to be share with the Cullinan, as is the car's 6.8 litre V12 engine. The new architecture already has the provision to take on future powertrain options - be it a hybrid or an all-electric direction in the years to come.
Also Read: Rolls-Royce kicks off work on SUV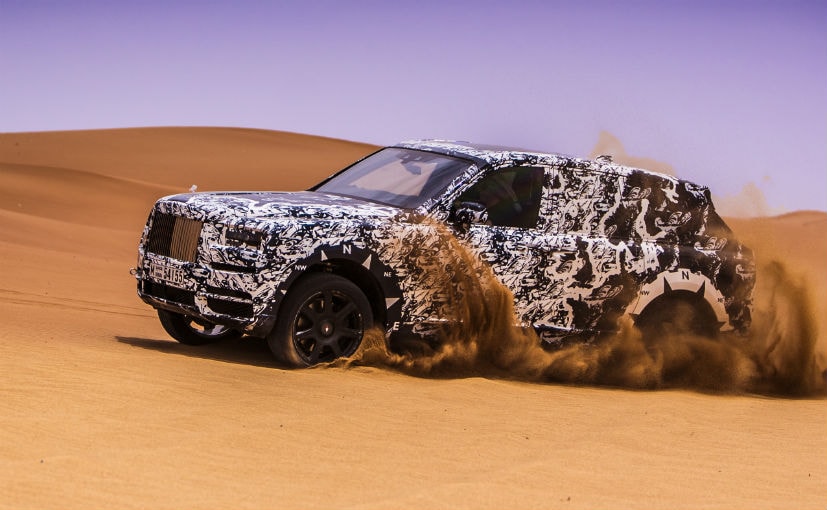 0 Comments
We will bring you all the details and updates from the Rolls-Royce Cullinan world debut right here on carandbike. Stay tuned for a closer look at what is undoubtedly the most highly-anticipated and exciting global car debut of this year. And yes in case you are wondering there is no doubt on the car's arrival to India later this year.
For the latest auto news and reviews, follow carandbike on Twitter, Facebook, and subscribe to our YouTube channel.