Feel old yet? The first ever Honda City rolled off the assembly lines in early 1998 and was launched that year to an emerging middle class in India that was desperate for an affordable luxury car. It was essentially the perfect recipe for a brand building exercise. A popular Japanese brand introduced into a country that was already in awe of Japanese reliability and performance having had a range of Maruti Suzuki cars for the last decade and a half was prone to succeed. The City offered fantastic performance, possibly one of the best engines India has ever seen and a whole host of features in the top of the line variant. Imagine getting into a car in the late 90s and discovering electrically adjustable mirrors!
The original Honda City appealed to a wide variety of audiences. The simple design and infinite tuning possibilities appealed to the enthusiast who was instantly attracted to the powerful 1.5-litre engine. On the other hand, the mid-range luxury car buyer who wanted something larger than the Maruti Suzuki Esteem but did not want to buy the white elephant twins - the Opel Astra and the Daewoo Cielo, instantly found gratification with the Honda City too. It was spacious (relatively), looked good and even had factory fitted alloy wheels! Perfect to make your neighbour very jealous. So lets take a quick look at some of the milestones of the Honda City in the last 20 years!
- 1998: Launch of the first gen Honda City in India. Gets the Hyper16 1.3 and 1.5-litre engines
- 1998: Launch of the Honda City S. Gets factory fitted 13-inch alloy wheels and a boot spoiler. Leather interior optional too.
- 2000: First gen Honda City gets facelifted! Gets the now legendary VTEC engine too!
- 2003: Second generation Honda City launched in India. Moves focus towards a more luxurious motoring approach.
- 2005: Second generation Honda City gets a facelift and the now iconic ZX badging. Also gets a 1.5-litre VTEC engine once again and 14-inch factory fitted alloy wheels.
- 2007: Honda City gets a 10th anniversary edition and ABS! Also gets airbags on top spec model.
- 2008: Third generation Honda City launched. This time around, the automatic gearbox also gets paddle shifters - a first in class feature! ABS and Airbags now standard across the range.
- 2012: Third generation Honda City facelift gets launched. Nicest looking version since the original generation 1 Honda City.
- 2012: Honda launches a CNG ready version of the Honda City. Appeals to the fleet markets rather successfully. Also gets a touchscreen infotainment setup.
- 2013: Fourth generation Honda City gets global premier in Delhi. Possibly one of the most secretive product developments in recent years as there were almost no spy shots of the car whatsoever before the launch.
- 2014: Fourth generation Honda City launched in India. Gets a diesel engine for the first time (i-DTEC 1.5-litre unit). Also gets features like a touch controlled climate control panel.
- 2016: The Honda City becomes safer. Gets ISOFIX as standard across all models.
- 2017: Fourth generation Honda City facelift launched in India. City now gets features like LED headlamps and a nicer, larger infotainment system.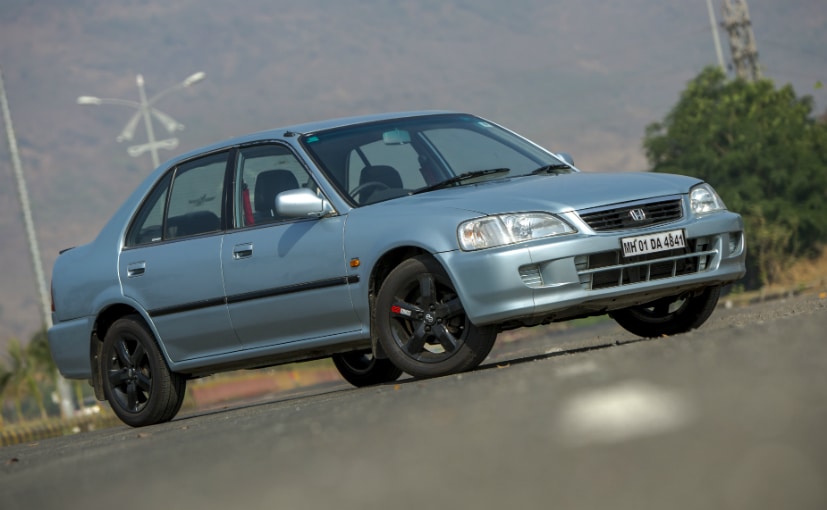 But this isn't only about the Honda City and listing out all its achievements. The Honda City is possibly one of those few cars that formed a 'goal' for most middle class Indian families to work towards. Although it was relatively affordable, it was still scene as a sign of wealth and prosperity in the middle class - far more than the likes of an equally expensive product from other Indian or foreign manufacturers. And it was always the safe choice that was well engineered, fuel efficient and offered a good overall package.
Everyone has a memorable experience with the Honda City. Be it the first generation VTEC that now goes for astronomical prices as compared to everything else from the early 2000s or the third generation car that brought a tad bit of performance back to the masses. For me though it was also an instant attraction to the first generation car. My neighbour still has a very original (albeit in need for some TLC) 1998 1.3 and the first sedan that I thought I needed to buy after wanting to move up from the ever trustworthy multitudes of modified Zens I have owned in the past was also a Honda City.
0 Comments
In fact, my attraction to the first generation, as much as I hate to admit it, still takes me to the used car section on our website regularly to look out for that illusive VTEC or 1998 1.5S! Will I probably own another one? Well, even though I don't really find the need, I probably will. And if nothing then only for the experience of taking that fantastic 4-cylinder all the way to 7500 rpm redline and the crisp gear shift once more.
For the latest auto news and reviews, follow carandbike on Twitter, Facebook, and subscribe to our YouTube channel.