The Government of India has already set the deadline to move to electric cars here and as we've time and again told you it's 2030. The Government has already told car companies to move to alternate fuels or electric cars to cut emissions and the step will help reduce pollution in the country. While car manufacturers are still wary about their plans to bring electric cars to India, with the major concern being infrastructure, the Ministry of Power today launched the National E-Mobility Programme In India.
The objective of the National E-Mobility Programme is to provide an impetus to the entire e-mobility ecosystem including vehicle manufacturers, charging infrastructure, companies, fleet operators, service providers etc. EESL will aggregate demand by procuring electric vehicles in bulk to get economies of scale. These electric vehicles will replace the existing fleet of petrol and diesel vehicles.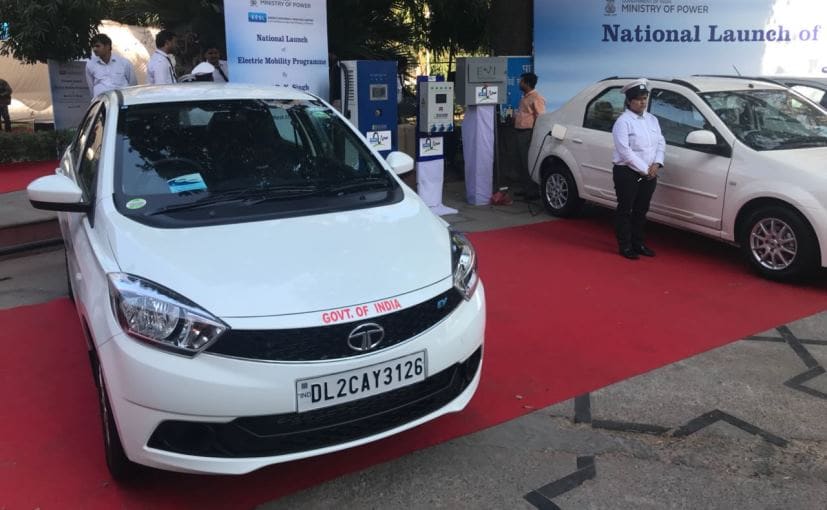 EESL concluded the first tender from procuring 10,000 e-vehicles last year. Following the successful completion of the first tender, EESL, envisions a growing demand from various government departments. The new tender for 10,000 e-vehicles will cater to this growing demand. With these 20,000 electric vehicles India is expected to save over ₹ 5 crore litres of fuel every year, leading to reduction of over 5.6 lakh tonnes of CO2 emissions. EESL also mentioned that it already has in place charging infrastructure at 150 government offices which will be able to charge 500 cars at a time.
0 Comments
R K Singh, Minister Of State for Power, New and Renewable Energy said, "After the successful tender of 10000 electric cars last year, the demand for e-vehicle constantly rising across various departments of the Union and state governments. To cater to the growing demand, EESL will issue a fresh tender tomorrow for procuring additional 10000 electric cars. This second tender is testimony to the fact that India offers a huge market potential for e-mobility"
For the latest auto news and reviews, follow carandbike.com on Twitter, Facebook, and subscribe to our YouTube channel.