Mahindra has updated its popular midsize SUV - the XUV500 with a range of smart hi-tech features. For the 2017 model year, the Mahindra XUV500, gets four new features - Android Auto, Connected Apps, Ecosense tech and an Emergency Call function. Mahindra claims that these new features will redefine the in-car experience of the XUV500 by providing improved connectivity, convenience and entertainment options to the customers. These features will be available on all XUV500s starting from the W6 variant and up; with prices starting at ₹ 13.8 lakh (ex-showroom, Delhi).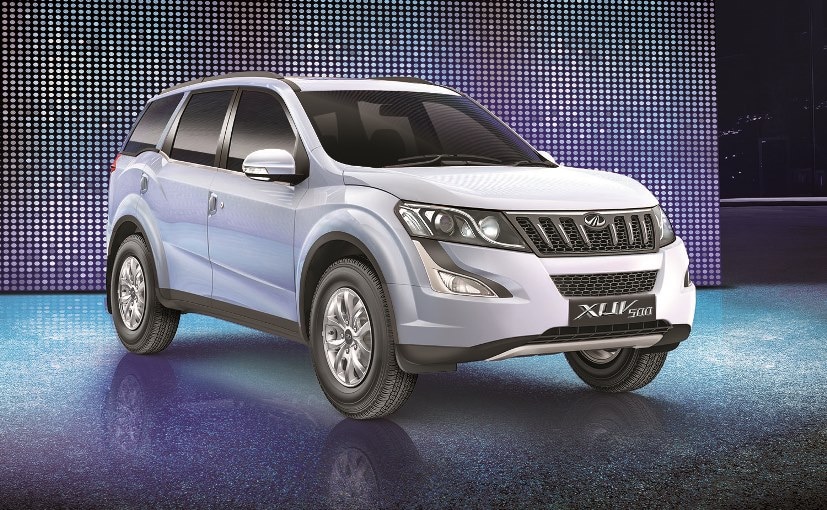 As for the features themselves, Connected Apps and Ecosense are two industry-first technologies for India. With Connected Apps, the Mahindra XUV500 owners can now access a host of essential and entertainment app on the touchscreen infotainment system. Some of the key apps include - Gaana, Cricket Live, Zomato, and Book My Show along with other India-specific entertainment, music, live cricket updates, flash news, and information on best restaurants. Interestingly the users can access these apps even if these are not available in the mobile device but to do that users need to connect the infotainment system with a Wi-Fi hot spot using their phone's data connection.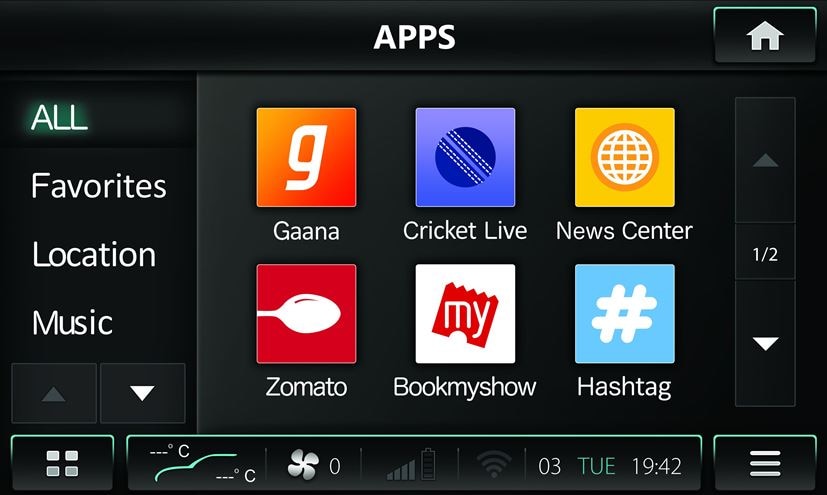 The Ecosense technology helps in driving more efficiently by optimising fuel consumption and curtailing CO2 emissions. It's essentially like an electronic score sheet that gives you an 'Ecoscore' out of 100, based on driving parameters like - speed, gear selection, acceleration, idling, clutch override and aggressive breaking. This score is regularly displayed on the infotainment system which allows the driver to keep a check on his/her driving habits and what should be done to achieve more efficiency. A lot like green modes on some other cars - only more detailed. Drivers can also keep a track of previous scores on the system itself or via Mahindra's Bluesense mobile app. Also for those who like to share everything on social media, the app also allows the driver to share their Ecoscore on social media platforms like Facebook, Twitter and WhatsApp.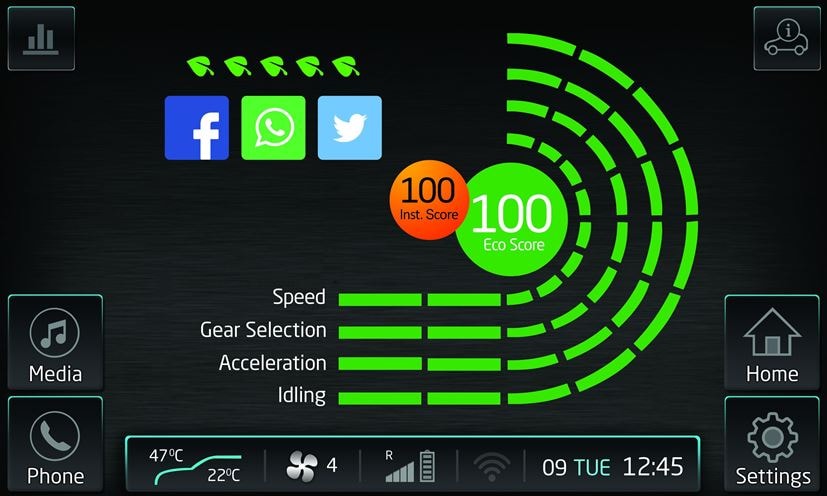 2017 Mahindra XUV500 - Ecosense
The Emergency Call or E-Call on the XUV500 provides access to emergency services in an unfortunate event. This is essentially triggered when an airbag is deployed and automatically calls emergency services and also sends a text alert to 2 pre-set numbers through a paired mobile phone.
Android Auto as you may know, lets you connect your android devices to the car's infotainment system for easy access to calls, messaging, navigation, music and Google search. The technology comes with a simple and intuitive interface, integrated steering controls and powerful voice actions that minimise distraction and enable the driver to stay focused on the road.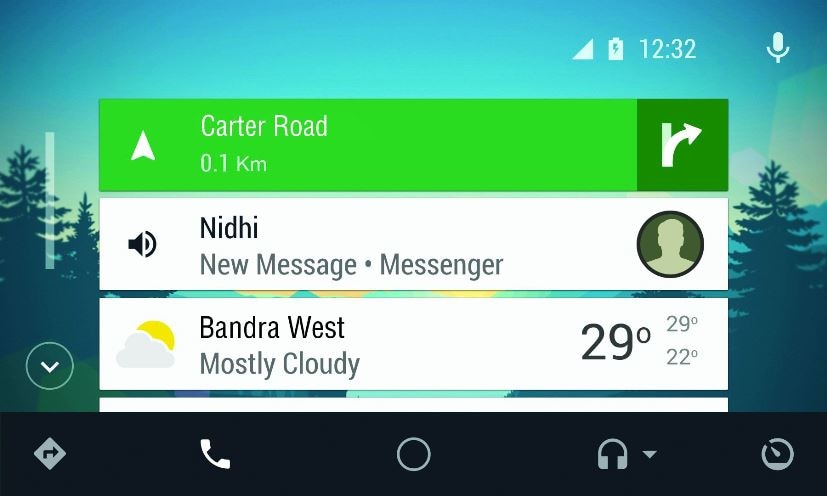 0 Comments
Design, styling and mechanicals of the 2017 Mahindra XUV500 remain unchanged but the company has introduced new Lake-Side Brown colour option with premium Black interiors, but this one is only available in the W10 variant for now. The SUV is powered by the company's tried and tested 2.2-litre mHawk diesel engine that makes 140 bhp and develops a peak torque of 330 Nm of peak torque. Transmission options include a 6-speed manual and a 6-speed automatic gearbox.
For the latest auto news and reviews, follow carandbike.com on Twitter, Facebook, and subscribe to our YouTube channel.