MV Agusta has announced updates on the company's motorcycles for 2018 with changes to meet Euro 4 environmental certification. The Italian manufacturer claims a 50 per cent reduction in exhaust gas emissions and a 48 per cent reduction in noise compared to the Euro 3 regulations. However, MV Agusta says that the performance-oriented character of the motorcycles are maintained despite the latest reductions. The latest updates announced are for the MV Agusta F3 675, MV Agusta F3 800 and MV Agusta Dragster 800 RR. Of these, only the F3 800 and the MV Agusta F3 800 RC are available on sale in India right now.
The Brutale 800 was revamped last year to meet Euro 4 regulations, and it uses a less powerful version of MV Agusta's three-cylinder engine. But now MV has had to find other solutions to make the F3 and Brutale meet the regulations without compromising on performance. Power is down by less than 3 per cent on the F3 800. While the older model made 148 bhp, the updated engine of the F3 800 makes 144 bhp. Power output on the F3 675 and Dragster 800 remain unchanged with 128 bhp and 140 bhp respectively.
Also Read: MV Agusta To Launch Three New Bikes In India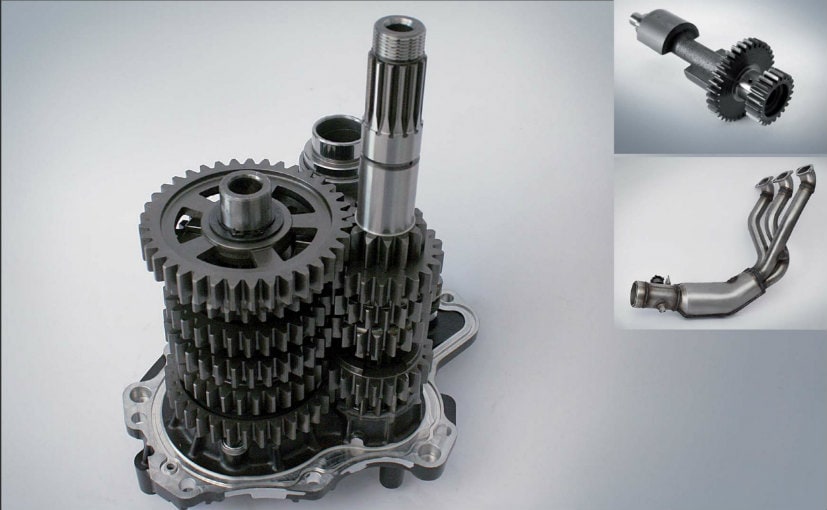 The F3 engines now get a new balance shaft that features 30 per cent more tooth engagement to reduce noise, while modified profiles contribute to reduced wear and noise. MV has done the same to the oil and water pump drives and the primary gearing. New intake camshafts, bigger intake valves, twin intake valve springs and new valve guides complete the changes in the engine head. Thicker engine covers protect the three-cylinder engine and is also said to reduce overall noise emissions. There's also a new gear shift, revised clutch operation, new exhaust manifold and larger silencers.
0 Comments
The MVICS (Motor and Vehicle Integrated Control System) has also been updated to take the mechanical changes into account, and also improves ride-by-wire throttle response. The electronic up and down quickshifter has also been updated to make the changes smoother and more precise. The MV Agusta Dragster 800RR also gets the same mechanical changes and an additional exhaust valve to make better bottom-end torque. In India, MV Agusta is expected to launch three new models this year, and the updated F3 800 is certainly going to be one of those models.
For the latest auto news and reviews, follow carandbike.com on Twitter, Facebook, and subscribe to our YouTube channel.