The stylish C-class-based Mercedes-Benz GLC SUV was launched last year and we loved the car when we drove it. It was high time that Mercedes-Benz had a competitor in that segment which till date was only captured by the likes of the Audi Q5 and the BMW X3. It was in August last year, that we first got a chance to see and drive the GLC Coupe SUV and that one caught our attention. In fact, we were told by the folks at Mercedes-Benz that the GLC Coupe will come to India with one more variant. Sadly though we only get the AMG and even though I began this sentence with 'sadly', I am not the one to complain.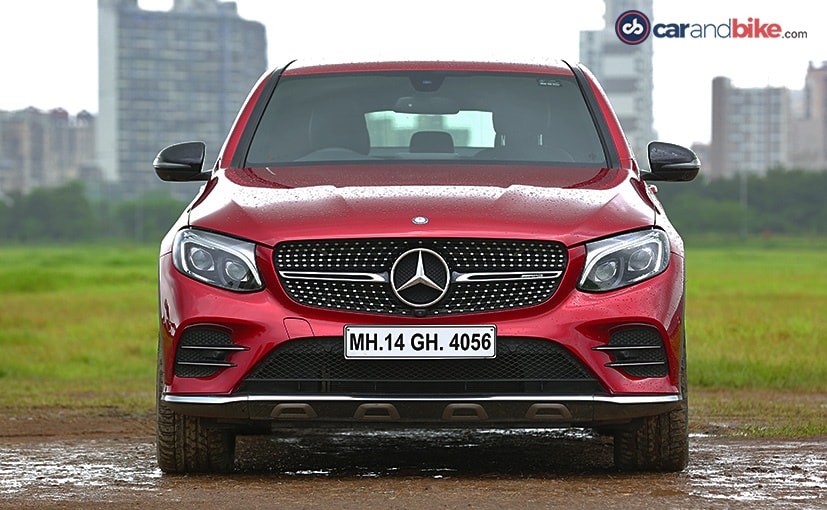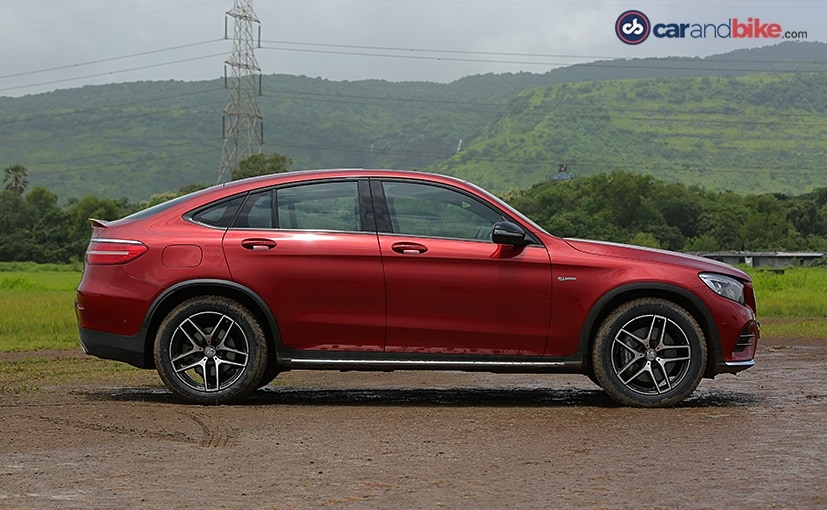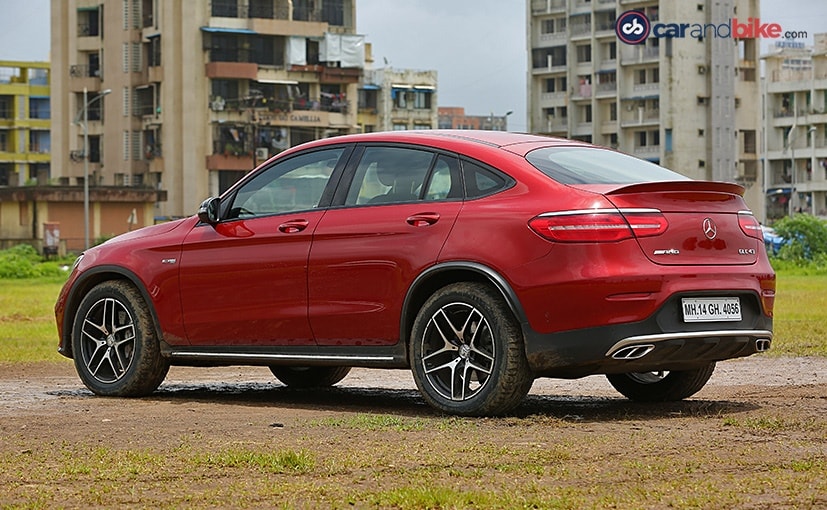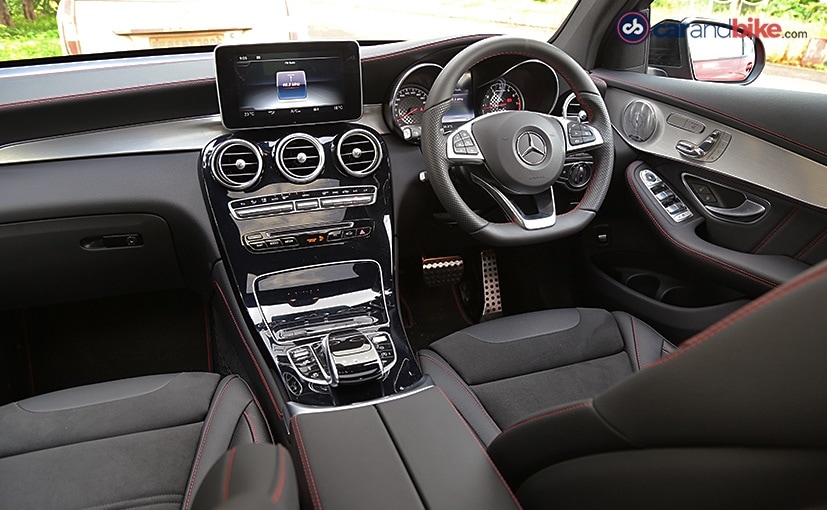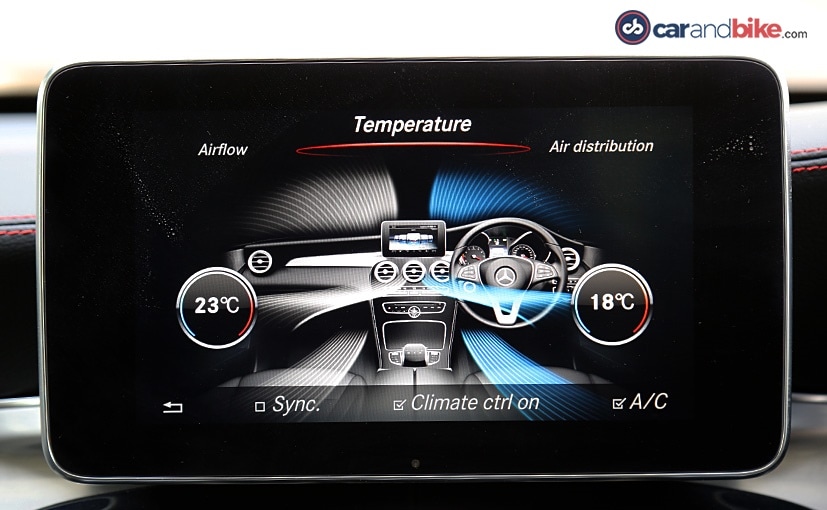 Being an AMG, it gets sporty all black interiors with red stitching all over. The seats have them, the steering wheel and so does the dashboard. Even the seatbelts are red! There is a flat-bottomed steering wheel with paddle shifters, and black and grey chequered patterned dials. The seats are good too and a big guy like me could easily fit into them thanks to the good side bolstering. And you really understand how well you're tucked in when you encounter some twisties.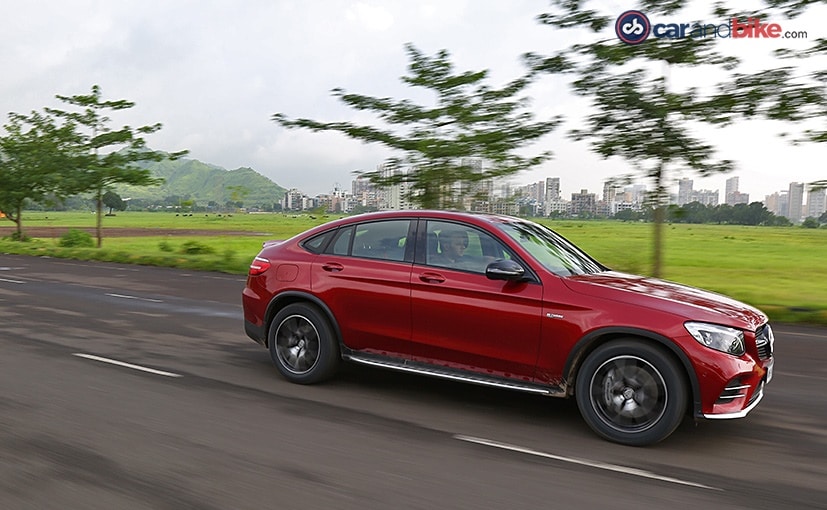 It's got 362 bhp coming out of that 3-litre V6 which is tuned by AMG and there's 520 Nm of torque which basically sees you go from 0 to 100 kmph in 4.9 secs. The ride is on the firmer side which you expect from an AMG and though it gets air springs all round, the ride is on the harder side and rough surfaces are not tackled with the greatest of ease. The thuds are very audible and it just feels loud and rumbly. However, there's a good side to having a firmer setup as it translates into a stable ride. At the end of the day though all you do when you get a straight and relatively open road is downshift and let the pops and cracks of the exhaust do all the talking. The GLC Coupe is fast and yes, it sounds like that too. Even in Comfort mode, there is a hint of a rumble and the Sport and Sport+ modes just make sure there's adequate amount of 'crazy' at your disposal. The soundtrack might not be equivalent of a V8 but it's right up there.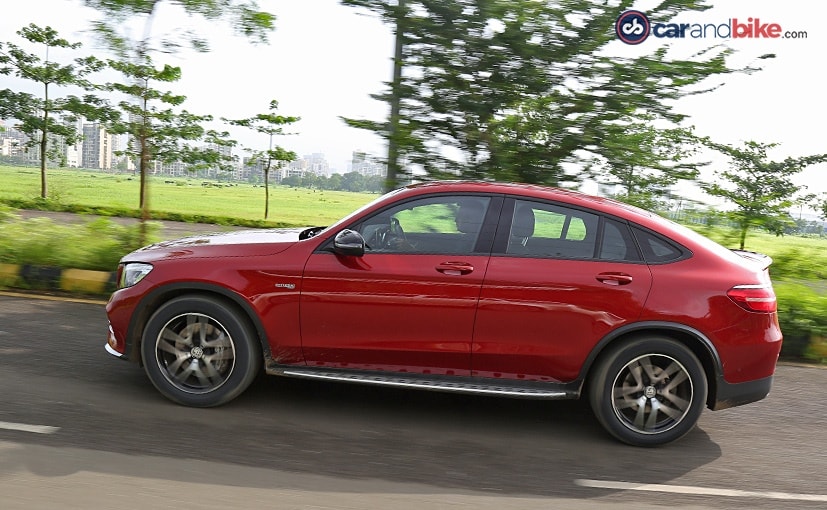 The 9-speed automatic transmission channels the power to all four wheels and the GLC Coupe 43 gets an AMG-specific power distribution; so there's more power sent to the rear wheels and though there's a hint of understeer you're still having fun behind the wheel and that's mission accomplished!
As far as rivals are concerned the GLC Coupe doesn't really have any, considering we don't have the BMW X4 in India. But the price tag of over ₹ 74 lakh puts it in the same bracket as the Porsche Macan, which, frankly, doesn't have as much power as the AMG GLC 43 Coupe.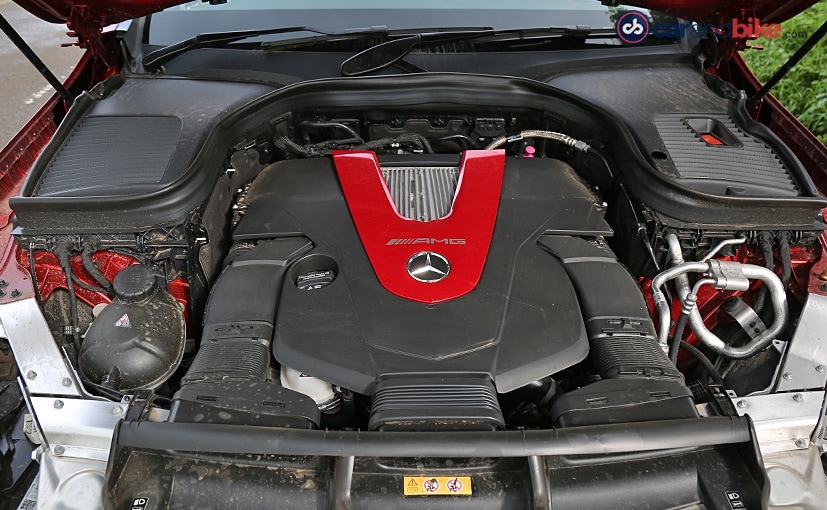 0 Comments
There's little to fault in the AMG GLC Coupe and that's probably why it's a good idea to buy one. But the regular GLC Coupe could also do well in India if it were to be assembled locally and launched at a competitive price. Sadly though, Mercedes-Benz won't bring it here as sales numbers might not be as big as the SUV.
For the latest auto news and reviews, follow carandbike.com on Twitter, Facebook, and subscribe to our YouTube channel.