Aston Martin, whose full name is Aston Martin Lagonda Ltd., hadn't used the Lagonda nameplate for quite some time now, but turns out that's about to change now. Aston Martin confirmed a bespoke product programme for a new super saloon that will mark the return of the historic Lagonda badge, though via a 'strictly limited series'. The company intends to stick to tradition and will use the Lagonda badge on an exclusive super saloon. The return of Lagonda is preceded by projects like the One-77 hypercar, V12 Zagato and last year's CC100 Speedster Concept.
Also read: Aston Martin V12 Vantage S Roadster Revealed
The super saloon, which will bring back the Lagonda ideology of 'the finest of fast cars', will be offered exclusively in the Middle East due to specific market demand, that too only by invitation. Though the pricing details are confidential, I am sure the asking price will not do injustice to it's exclusivity.
The super saloon is based on Aston Martin's VH architecture and is inspired by the 1976 Lagonda. It features several same engineering details observed in modern Aston Martin sports cars, like carbon fibre in the body panels, etc. Furthermore, it will be hand-built at the company's manufacturing facilities in Gaydon, Warwickshire in a building that previously accomodated the manufacture of the One-77 hypercar.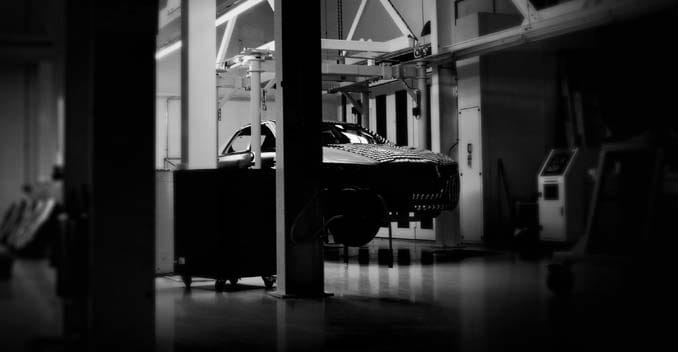 Marek Reichman, Design Director, Aston Martin, said, "The debut of this luxury super saloon in the Middle East market will be an exciting moment not only for Aston Martin, but for discerning customers who are seeking the ultimate in luxury and personalisation. The new model, like its exclusive siblings the One-77 and V12 Zagato, has been created as a piece of exceptional automotive art. It has been designed and developed entirely in keeping with the spirit and ethos of previous Lagonda super saloons - notably the William Towns Lagonda - and as a tribute to this car it proudly bears the Lagonda nameplate."
0 Comments
For the latest automotive news and reviews, like us on Facebook or follow us on Twitter and Instagram.
For the latest auto news and reviews, follow carandbike.com on Twitter, Facebook, and subscribe to our YouTube channel.