The Lamborghini Urus will likely be a huge game changer for not just the Italian sports car maker itself but the entire luxury and premium set. The Urus straddles the worlds of the SUV, the coupé-crossover, the sports car and the luxury car. It is not going to be cheap to buy, and yet is expected to be sold out even before its launch in most markets. India is one of them, where Lamborghini sources say the buyers for the first allocation of units for 2018 are already stitched up. The Urus will launch in India on January 11 2018 in Mumbai. That is just 38 days after its global debut - and a launch this quick in India almost unheard of in any market segment. Well having said that we also got the Huracan Performante in India just days after its world debut in Geneva earlier this year. And like that car the Urus will be available to buyers to book, even before the official rollout of this model and indeed its first media or customer test-drives.
The Italian specialist debuted the Urus at its headquarter in Sant'Agata Bolognese in a glittering ceremony graced by the Italian Prime Minister Paolo Gentiloni. Lamborghini also opened a new plant that will make the Urus, and will help it to double its output overall. The Urus is expected to be a huge volumes driver for Lamborghini, which currently sells just 3500 cars a year. With the Urus sales are expected to breach 7000 units a year, and markets like India which love SUVs but cringe away from low-slung sports cars are perfectly suited to it. This is why India is on that first list, with the launch here scheduled to be ahead of possibly even China, Japan and South East Asia.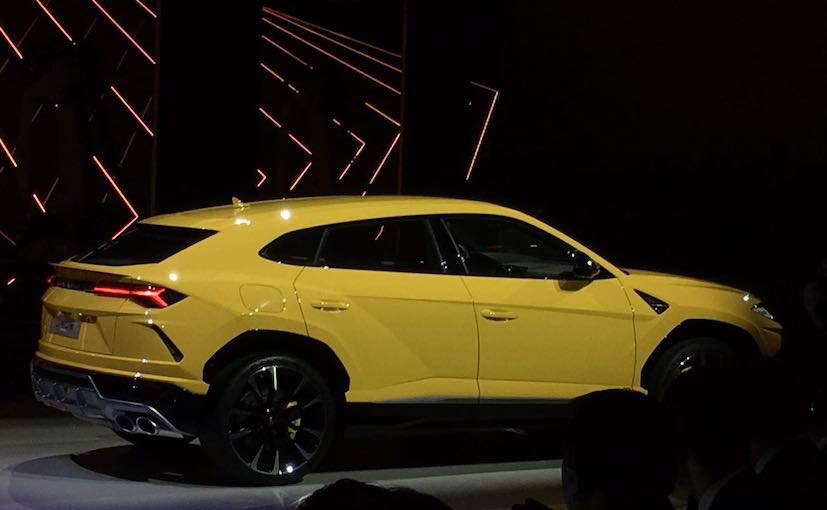 0 Comments
When Porsche brought the Cayenne out, it too was an instant hit with the well heeled in India - even as its 911, Boxster and Cayman failed to fire much in terms of sales. With the Urus Lamborghini will likely experience something similar. The only issue if at all there is one - will be the challenge to meet the demand that the Urus will no doubt generate when it arrives. India will not get a massive allocation in the first 2 years, though it will be much larger than what other Lamborghini models have had so far. The Urus has a 4-litre V8 twin-turbo engine delivering 637 bhp and 850 Nm of torque. It can accelerate from 0-100 kmph in 3.6 seconds and has a top speed 305 kmph. Its 4WD system gets active torque vectoring and four-wheel steering.
For the latest auto news and reviews, follow carandbike on Twitter, Facebook, and subscribe to our YouTube channel.