Indian racing driver Arjun Maini has joined the Haas Formula One Team as a development driver starting this year. The 19 year old has been signed alongside the 18 year old Santino Ferrucci and will be part of the American F1 team's testing and development opportunity. The development comes as a major push to the young Indian's career as he currently tries to make a mark in the GP3 Series for team Jenzer Motorsport, while the aim is to race in the premier class championship.
Speaking on joining Haas F1, Arjun Maini said, "It's an honor to be a part of Haas F1 Team's driver development program. All of my racing to date has been with the focus of becoming a Formula One driver, and this opportunity puts me one step closer to my goal. I am eager to learn, understand and experience how a Formula One team operates. Everything I learn can be used immediately in GP3 while preparing for my ultimate goal of Formula One."
Both Maini and Ferrucci will be embedded with Haas F1 Team at every opportunity, attending races and tests throughout the year while also participating in the team's simulator program.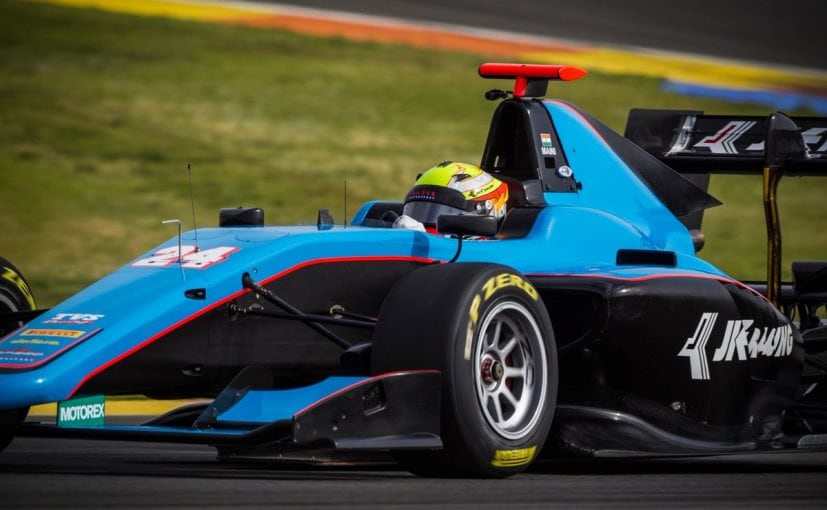 A relatively new team on the grid, Haas F1 made its debut in 2016 and is the American F1 team in 30 years. 2017 marks its second season and Haas F1 Team is looking build from the eighth place in the constructors standings last year. As the team continues to grow this year, the driver development program will be a good opportunity to learn the workings of an F1 team for the Indian driver.
2016 was an impressive year for Arjun Maini as the Bangalore lad finished tenth in the GP3 Series championship standings with a best finish of second. This, despite the fact that Maini missed the first four races of the championship last year, competing only in 14 of 18 races.
"As Haas F1 Team continues to mature, we must look toward our future and develop potential talent," said Guenther Steiner, team principal, Haas F1 Team. "Arjun was successful in karting and has transitioned well to various Formula series and now GP3. We'll keep a keen eye on his progress this year."
0 Comments
Arjun Maini earned his first title in 2007 when he won the Rotax Mini Max National Championship, and gradually went on to win several other victories in other championships as well. In 2013, he won the Formula BMW Super Six Series in Asia and finished second overall in the 2014 BRDC Formula 4 championship. 2015 saw the young racer compete in the Toyota Racing Series New Zealand and finish fourth in the standings with two wins, five podiums, three poles - a performance that led him to GP3 in 2016.
For the latest auto news and reviews, follow carandbike on Twitter, Facebook, and subscribe to our YouTube channel.