Land Rover revealed an installation at the Design Museum in Kensington which gives us an insight into the Land Rover design philosophy of 'Reductionism' that inspired the new Range Rover Velar. The sculptured vehicle is Land Rover design in its 'purest' form. The piece stands at six-and-a-half feet tall at its highest point, and is finished in satin-painted aluminum and glass fibre. The two arches sit on a concrete pillar at right angles to each other.
Gerry McGovern, Land Rover Chief Design Officer, said: "Creating a positive emotional response is central to Land Rover's modernist design philosophy. Every line and every feature has a purpose. It's an approach defined by creative intelligence. Through the art of simplicity and reducing complexity, modernity is brought to the forefront – creating compelling objects of desire and vehicles with a timeless quality."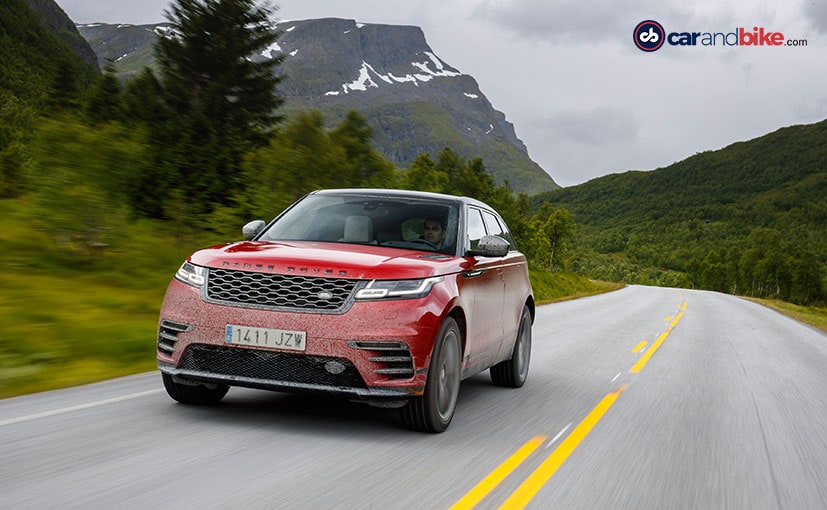 The Range Rover Velar will launch in India soon
Reductionism is the second 3D piece that McGovern has seen installed in London. His first installation was in collaboration with Italian artist Nino Mustica and was installed outside the Royal Festival Hall during Frieze in 2014.
Also Read: Range Rover Velar Review
0 Comments
As we've said earlier, Reductionism, has been inspired by the Range Rover Velar and it's a very influential design which will be applied to all Range Rover models including the replacement of the iconic car from the Land Rover stable – the Defender. It was just last year that Land Rover ended the production of the Defender after a 67-year run and the new Defender is expected to see the light of day in 2018 with production to commence in 2019. We can't wait to find out more.
For the latest auto news and reviews, follow carandbike on Twitter, Facebook, and subscribe to our YouTube channel.