The Compact SUV/Crossover is possibly the fastest growing automotive segment in the world. From the likes of budget brands around the world to the premium ones, everyone wants a piece of the pie here. In fact, globally, the crossover is pretty much replacing the 'ideal family car' tag that was once the undisputed prowess of the conventional sedan. While India has a fair share of smaller crossovers and sub-compact SUVs, the compact SUV and traditional crossover segment has been pretty much been ignored in favour of larger SUVs of a similar price range or the luxury compact SUVs from the likes of Audi, BMW and Mercedes-Benz.

This year however, the Hyundai Tucson came back to India after a long absence and has managed to kickstart a dormant segment. We were impressed by the overall package, interior and exterior design and the build quality. The Hyundai Tucson also gets both a petrol and diesel engine with both engines being offered with either a manual or an automatic gearbox.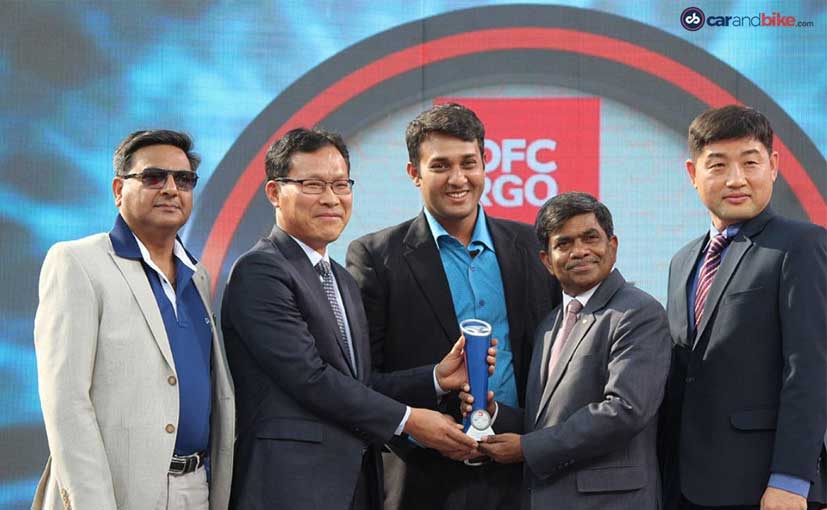 This gives a large range of variants to choose from for the average joe making the Tucson a great product. The popular diesel motor is a 2.0-litre mill with 182 bhp and 400 Nm while the petrol engine, also a 2.0-litre four cylinder unit makes 152 bhp and 192 Nm of torque. Both the manual and automatic gearboxes are 6-speed units.
0 Comments
The Tucson also comes packed with tech on the inside including a large touchscreen that naturally comes with both Android Auto and Apple CarPlay, a large sunroof and inbuilt navigation. The Tucson is quite spacious and comfortable with a lot of legspace at the rear making it more comfortable than a similarly priced sedan. Surprisingly, the Tucson also drives really well and although there is a bit of body roll as expected, the compact SUV does behave quite well both on track and on the road. For being a great package at a competitive price and offering a wide variety of drivetrain options, the Hyundai Tucson is the NDTV Compact SUV/Crossover of the Year.
For the latest auto news and reviews, follow carandbike.com on Twitter, Facebook, and subscribe to our YouTube channel.