Tom Cruise has been spotted filming for the sequel to the 1986 film Top Gun. Like in the first instalment, Cruise was spotted riding a motorcycle as Maverick, speeding up and down an airfield. In the original Top Gun film, Cruise's character, Maverick had ridden a Kawasaki GPZ900R and this time around, it's another Kawasaki, and Cruise has been spotted riding a 2018 Kawasaki H2R. The sequel, titled Top Gun: Maverick, has been in the works since 2010, and filming has finally begun with the movie set to be released by July 2019. Val Kilmer is also set to reprise his role as Iceman in Top Gun 2.
Last week, Tom Cruise posted an image in his Instagram feed celebrating the planned sequel to the iconic 1986 film, 'Top Gun'. The picture shows Cruise in character as Navy pilot Pete 'Maverick' Mitchell looking at his aircraft, which appears to be an F/A-18 Hornet, and with the superimposed text, "Feel the Need" over the image. Like the first Top Gun, Cruise will be riding a motorcycle in the sequel too, and the choice seems to be one of the fastest production motorcycles available in the market right now.
The Kawasaki GPZ 900R used in the first Top Gun was the earliest member of the Kawasaki Ninja family, also known as the Kawasaki Ninja 900. The model was manufactured by Kawasaki from 1984 till 2003, and was a motorcycle known to be far ahead of its time in terms of performance and technology. It was powered by a 908 cc, in-line four-cylinder engine that was able to generate around 115 bhp at 9,500 rpm and 87 Nm of peak torque at 8,500 rpm. The Ninja 900 was capable of doing a maximum speed of around 243 kmph (151 mph) and was the first stock bike to break the 150 mph speed barrier.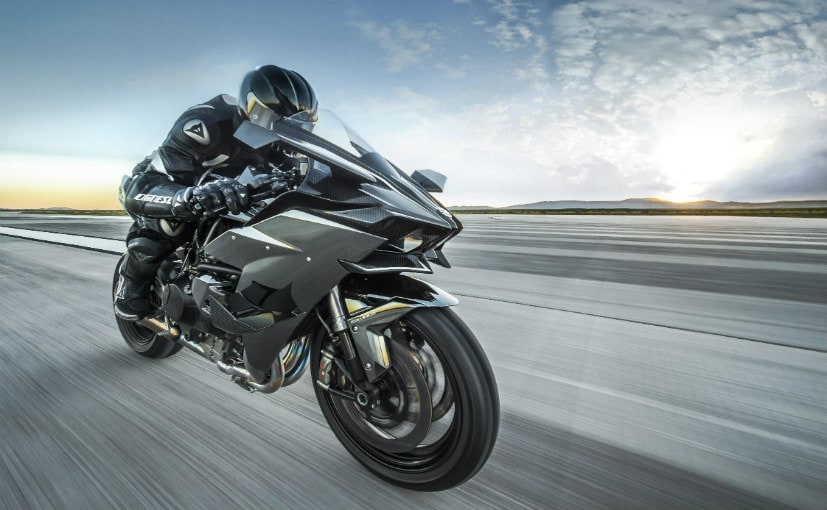 Also Read: Kawasaki Ninja H2R Hits Top Speed Of 400 kmph
0 Comments
In over three decades, motorcycles have completely transformed, where a 115 bhp motorcycle is seen at best as a 'middleweight performance' machine these days. In comparison, the Kawasaki Ninja H2R makes 326 bhp (the road-oriented H2 makes 210 bhp). The Kawasaki H2 can hit a top speed of over 300 kmph and the H2R is known to have hit over 400 kmph top speed.
For the latest auto news and reviews, follow carandbike on Twitter, Facebook, and subscribe to our YouTube channel.