Perhaps the most beautiful concept cars in the recent history, Mercedes-Benz took the wraps off the absolutely smashing Vision 6 Cabriolet. One cannot quite stop ogling at the car and its gorgeous lines, which evoke all kinds of carnal passion in a car enthusiast. We never had a doubt about the R&D abilities of Mercedes-Benz, but with the Vision 6 Cabriolet, the company has absolutely outdone itself. In words of the company itself, it is the most glorious example of automotive haute couture. It is homage to the hand-finished, exclusive cabriolets of the yore.
The Vision Mercedes-Maybach 6 Cabriolet is actually an electric car with a total output of 740 bhp. The shallow under-floor battery enables the cabriolet to have a range of 500 kilometres according to NEDC (New European Driving Cycle).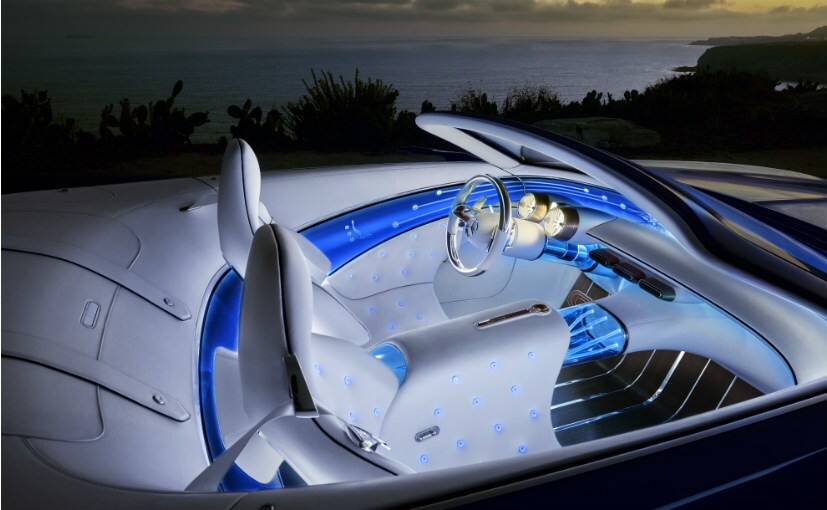 (Vision Mercedes-Maybach 6 Cabriolet)
"The Vision Mercedes-Maybach 6 Cabriolet takes modern luxury into the realms of the ultimate in luxury, and is the perfect embodiment of our design strategy. Breathtaking proportions combined with a luxurious "haute couture" interior help to create the ultimate experience," explains Gorden Wagener, Chief Design Officer of Daimler AG.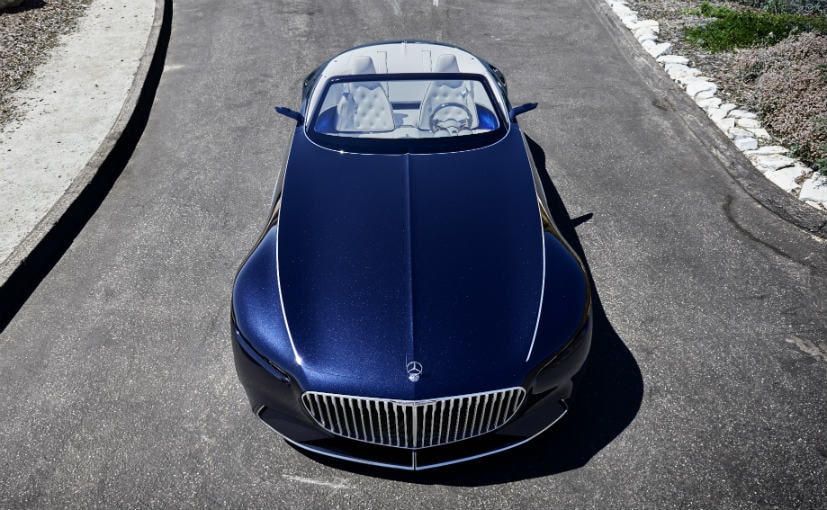 (Vision Mercedes-Maybach 6 Cabriolet)
Also Read: Mercedes-Benz Teases Vision 6 Maybach Concept
As is evident in the pics, the car is quite long; in fact it is almost 6 metres long. It makes use of art deco design which shows in its long bonnet and minimalistic design theme. The colour scheme is called 'nautical blue metallic'. The sharp, thin headlamps look absolutely beautiful in tandem with the lovely chrome radiator grille with vertical fins. Rounding up the looks are those beautiful 24-inch alloys with a centre lock, painted in rose gold. The Vision 6 Cabriolet measures 5,700 mm in length, 2,100 in width, 1,340 mm in height.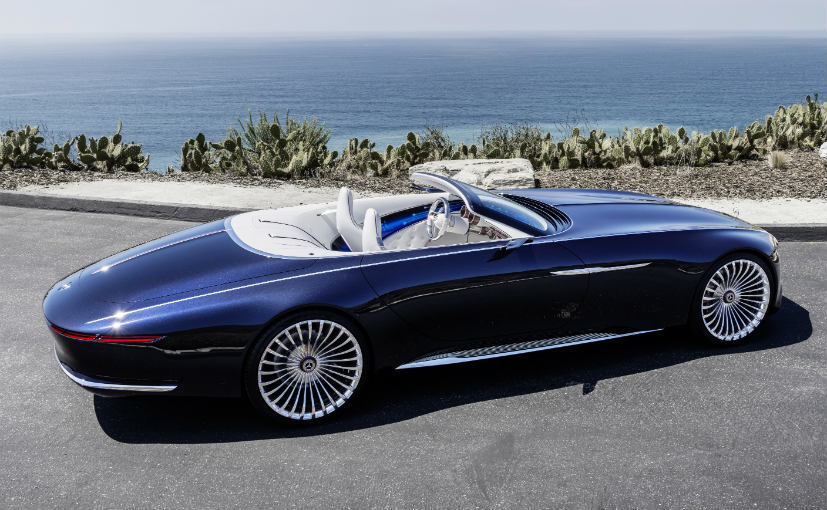 (Vision Mercedes-Maybach 6 Cabriolet)
0 Comments
The interior of the car is as good-looking as the rest of the car. Following a minimalist theme, the interior gets crystal white nappa leather along with a dark paint finish. The fabric top is woven with rose gold threads. Further use of rose gold is seen on the trim elements in the cabin. The seats get quilted Mercedes-Benz star, which are backlit in Blue. Whoa! Another fascinating fact is that all the display elements are integrated into the glass trim. You wouldn't be able to see a single button anywhere inside the cabin of the Vision Mercedes-Maybach 6 Cabriolet. The Vision 6 Cabriolet also gets the latest generation of bio-metric sensors which can record the state of mind and health of the passengers. The car also offers something which is called the 'Concierge Function'. This enables the driver to communicate with the car like he would to a normal person, as opposed to saying out pre-defined voice commands.
For the latest auto news and reviews, follow carandbike on Twitter, Facebook, and subscribe to our YouTube channel.